Barbie should be mightily relieved: After 56 years, she can comfortably wear flats.
Reports Cosmopolitan, toy company Mattel has announced that with its new Fashionista line, Barbie will undergo a makeover that will reflect today's diverse doll-loving populace better. New Barbies in the collection will be available with eight different skin tones, 23 hair colors, 22 hair styles, 14 facial "sculpts" (as The Daily Mail puts it) and 18 eye colors.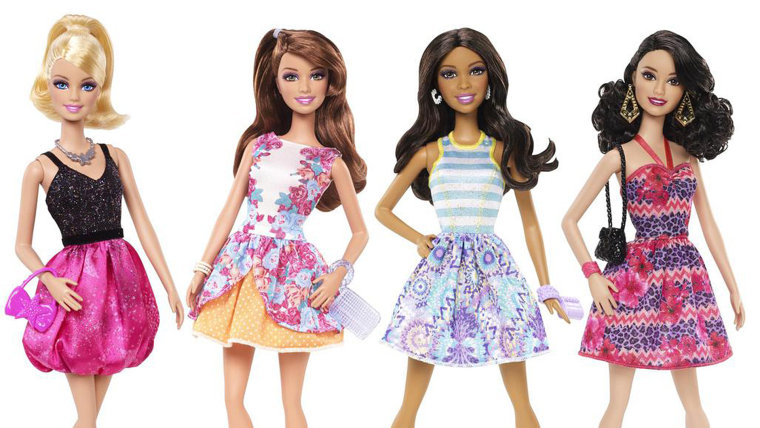 Meanwhile, for the first time, her feet will have adjustable ankles that will allow either high heels or flats. (Anyone who's ever played with a Barbie before knows her feet are typically formed to fit into high heels.)
Barbie has been one of the world's most popular dolls for over half of a century, with over a billion of the poseable ladies sold around the world. (In 2006, Mattel said three dolls were sold every second.) But last year Mattel's ranking as the top toy maker in the world was supplanted by Lego, and a holiday survey from the National Retail Federation placed Elsa (from "Frozen") as the top toy for the 2014 holiday season, bumping Barbie from her 11-year reign at the top.
Consumers have started to demand more from Barbie in recent years: She might turn up as a computer engineer, but needs men to get the job done (in a book that was pulled after complaints). Then there was Lammily, a Barbie-like doll created by an independent maker with proportions that were more in line with an average 19-year-old. And just this February, Mattel came under fire again with Hello Barbie, which would "learn" from playing with its owner. Mattel teamed up with Quirky to help crowdsource new toy ideas in April.

There's no indication that Fashionista Barbie is a response to any of those incidents, but it seems clear that in the boardroom as well as in the toy room that change is welcome. So congrats, Barbie! Take a load off and stand tall, now that you can.