Barbara Bush famously projected a grandmotherly image with her snow white hair and always-present string of pearls around her neck.
The former first lady, who died at 92 on Tuesday evening, had specific reasons for keeping her signature look throughout her years in the White House and afterward.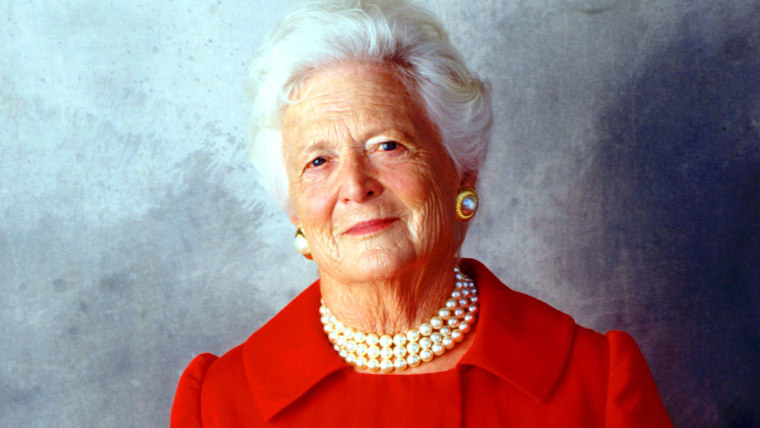 She opened up to her granddaughter, TODAY's Jenna Bush Hager, on the occasion of her 90th birthday in 2015 about why she never colored her hair and always wore her pearls.
"The pearls are to cover the wrinkles, which they no longer do,'' she said with her wry sense of humor. "You can't wear pearls all over your face."
Bush's love of sports and being active outdoors contributed to her keeping her hair white over the years.
"The white hair was because I wanted to play golf,'' she said. "I wanted to play tennis. I wanted to swim and my hair turned, as I'm sure someone else will tell you, orange, green, yellow, depending upon how much chlorine in the pool. So I decided to go white."
The wife of former president George H.W. Bush and mother of six was often playing those sports with her large family, which she cherished.
"I've been the luckiest woman in the world, truthfully,'' she said. "And I know it."