You gobbled down all eight "Stranger Things" episodes in a single weekend, so it's a no-brainer that you'll be recreating one of your favorite characters this Halloween. The only question: Which one to choose?
Whether you're a Nancy a Barb, an Eleven or one of the boys (group costume alert!), we gathered the essentials pieces to assemble your "Stranger Things" costume this year. You can dig these pieces out of your own closet or find new elements. Either way, be wary of the Upside Down.
Eleven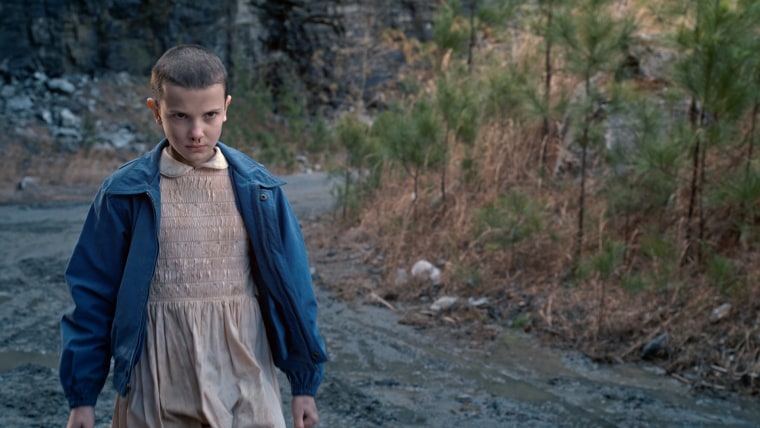 Get into character with a pink dress (extra points for a peter pan collar) and borrowed-from-the-boys athletic socks. Don't forget a box of Eggos as a snack and, for extra authenticity as a telekinetic pre-teen, add a drop of blood coming out of your nose. If you have a blond bob, you're all set. Otherwise, a wig will help complete the look.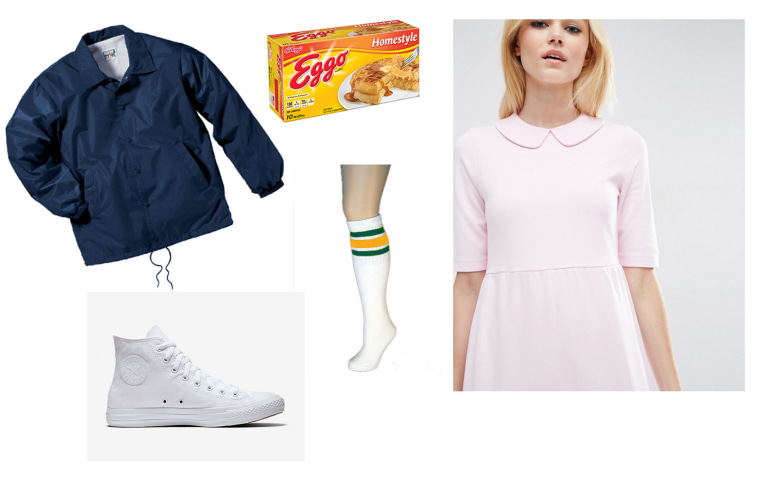 Dress: ASOS Peter Pan Collar Smock Dress, $57
Jacket: Liberty Uniform Windbreaker, $17.99
Shoes: Converse Chuck Taylor High Tops, $60
Socks: Vicious Style white tube socks, $9.99
Barb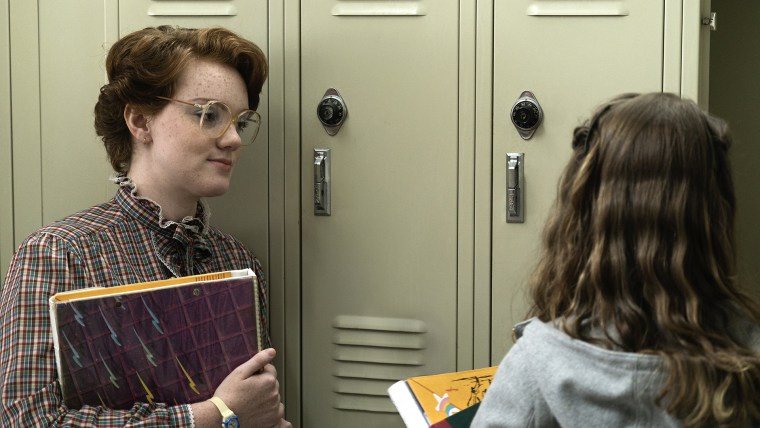 Everyone's favorite sidekick loves classic '80s shapes, like high-neck blouses and large glasses. Barb's also quite the bookworm so don't forget to bring a stack of textbooks along.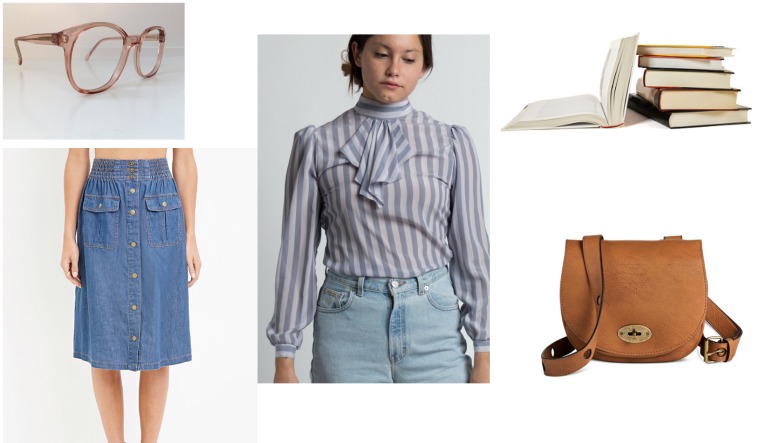 Glasses: Vintage Pink Eyeglass frames from Etsy, $30
Skirt: Forever 21 Buttoned Denim Skirt from Forever 21, $22.90
Shirt: Vaux Striped Secretary Blouse, $44
Bag: Target Saddle Crossbody Handbag, $24.99
RELATED: Heidi Klum is the queen of Halloween! See her best costumes through the years
The boys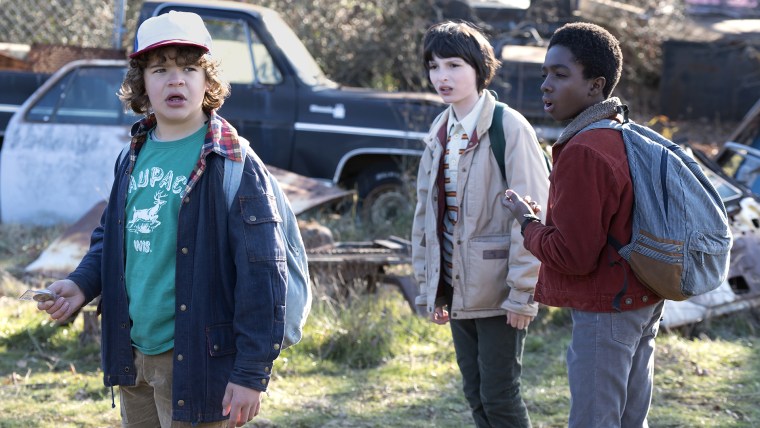 These best friends each have their own distinct personalities, but their wardrobes aren't too different. Pick your favorite character and recreate his look with a combination of '80s-inspired T-shirts, striped Polos, parkas and a backpack for carrying all your sleuthing stuff.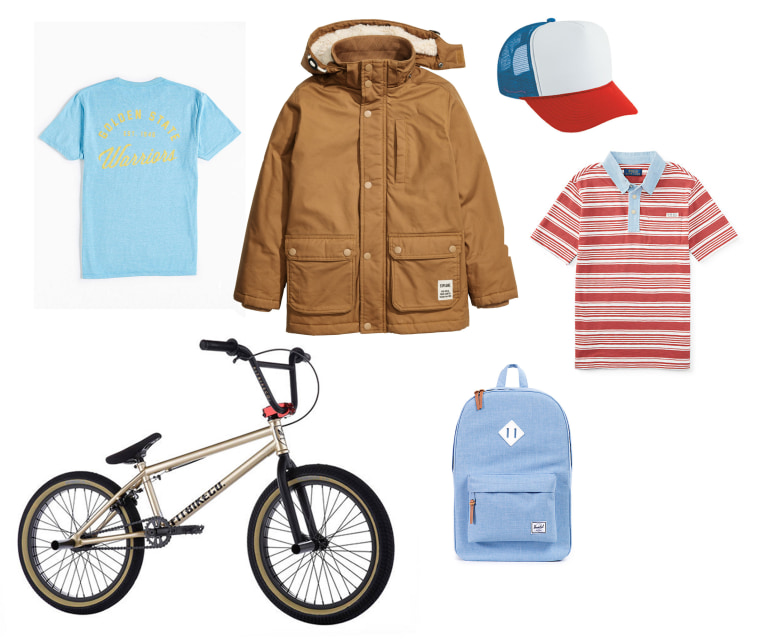 Jacket: H&M Padded Parka, $59.99
Backpack: Herschel Chambray Backpack, $39.99
Hat: Trucker Hat, $6.99
Shirts: Urban Outfitters Golden State Warrior Tee, $28, Ralph Lauren Cotton Polo, $17.99
Nancy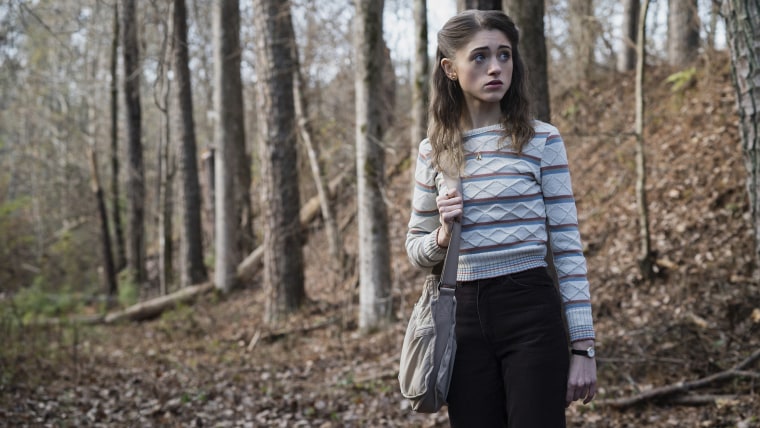 Good girl Nancy turns out to be quite a spitfire, but that doesn't mean she strays from her feminine style of fitted sweaters, high-waisted pants and delicate jewelry. Her pinned-back hairstyle is equally recognizable — and also helps keep her locks out of the way while battling monsters.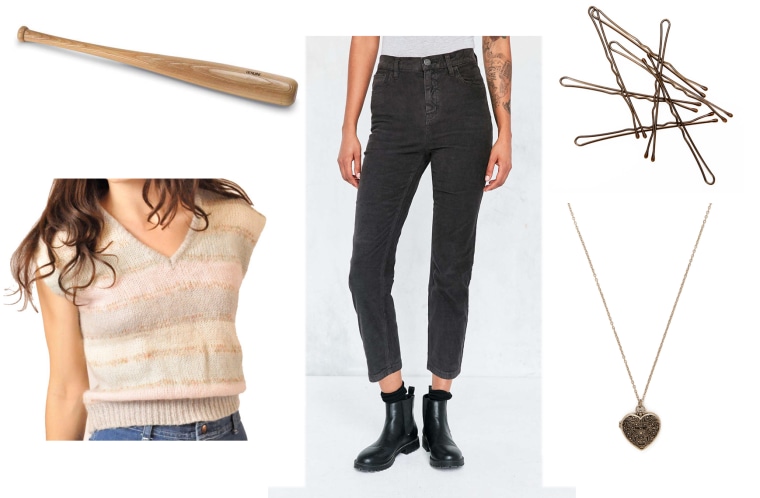 Sweater: Etsy vintage striped sweater, $20
Pants: Urban Outfitters High Rise Corduroy Pants, $39
Locket: Forever 21 Locket, $4.90
RELATED: 31 Halloween makeup ideas that you can do in minutes
Joyce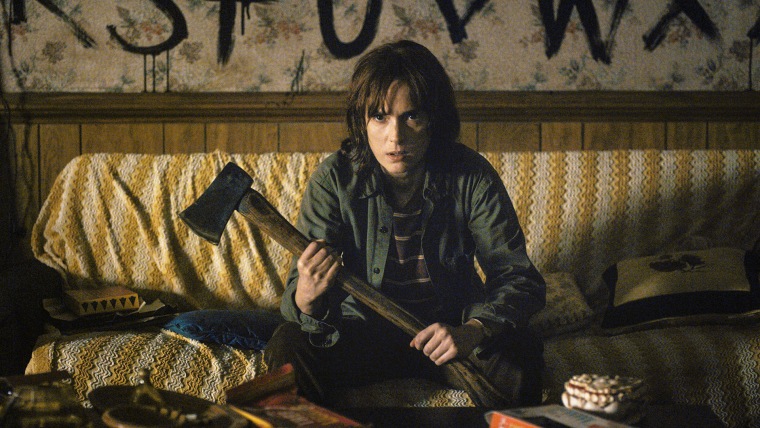 Joyce's low-key wardrobe isn't the most glamorous, but you'll be able to find most of her simple basics already in your closet. Remember, she likes to layer. Just add the right accessories like a string of lights and a (toy) axe to really drive your look home.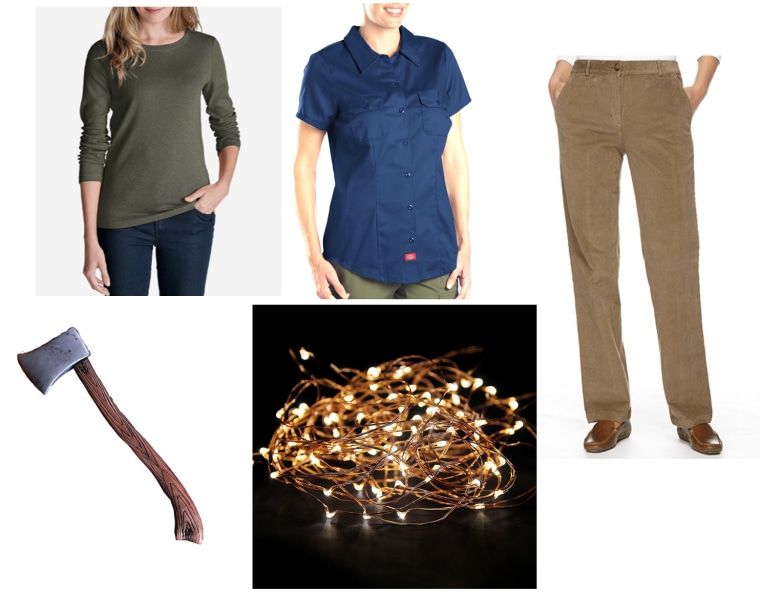 Shirts: Eddie Bauer crewneck Tee, $25, Dickies Short Sleeve Work Shirt, $28.99
Pants: LL Bean Bayside Cordouroys, $49.99
Axe: Wallmart Wooden Axe Accessory, $5.99