When you think of baking, you may conjure images of fresh cookies and cupcakes. It's time to think again.
This super simple beauty hack has been making rounds on social media since the summer — and for good reason. All you have to do is let your under-eye makeup "bake" on your face for about 10 minutes before you blend. This allows the natural oils to more easily mix with the concealer to create a more natural look.
Want to try it yourself? The experts over at Rouge NY makeup salon showed us how it's done.
B is for ... Baking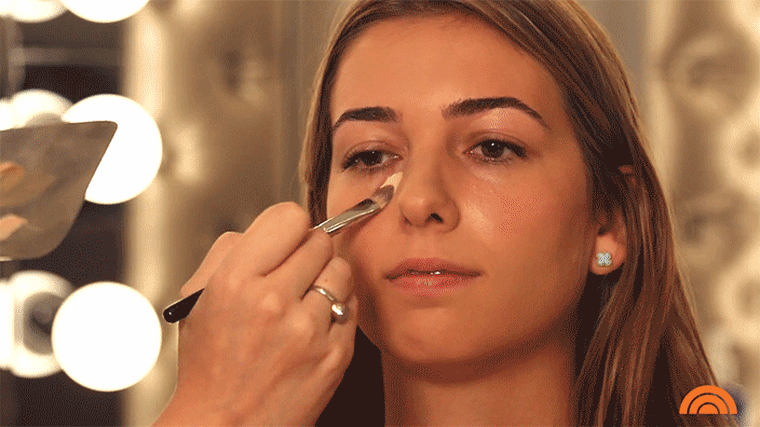 Apply your favorite under-eye concealer. (Pro tip: Create an upside down triangle underneath your eyes to help with the blending process.)
Let it sit — or "bake" — for about 10 minutes. This is a great time to make your morning coffee!
Blend with a makeup sponge or your favorite beauty blender.
Dust with powder to set, and say goodbye to under-eye bags!
Wondering what 'C' stands for? Follow our A-Z beauty GIF-tionary for a new makeup trend every day.