Carly Heitlinger is a Georgetown University senior and the creator of the College Prepster blog, where she writes about college life, classes and her favorite (preppy) fashion pieces. Read her TODAY.com article with tips for college freshmen and parents here.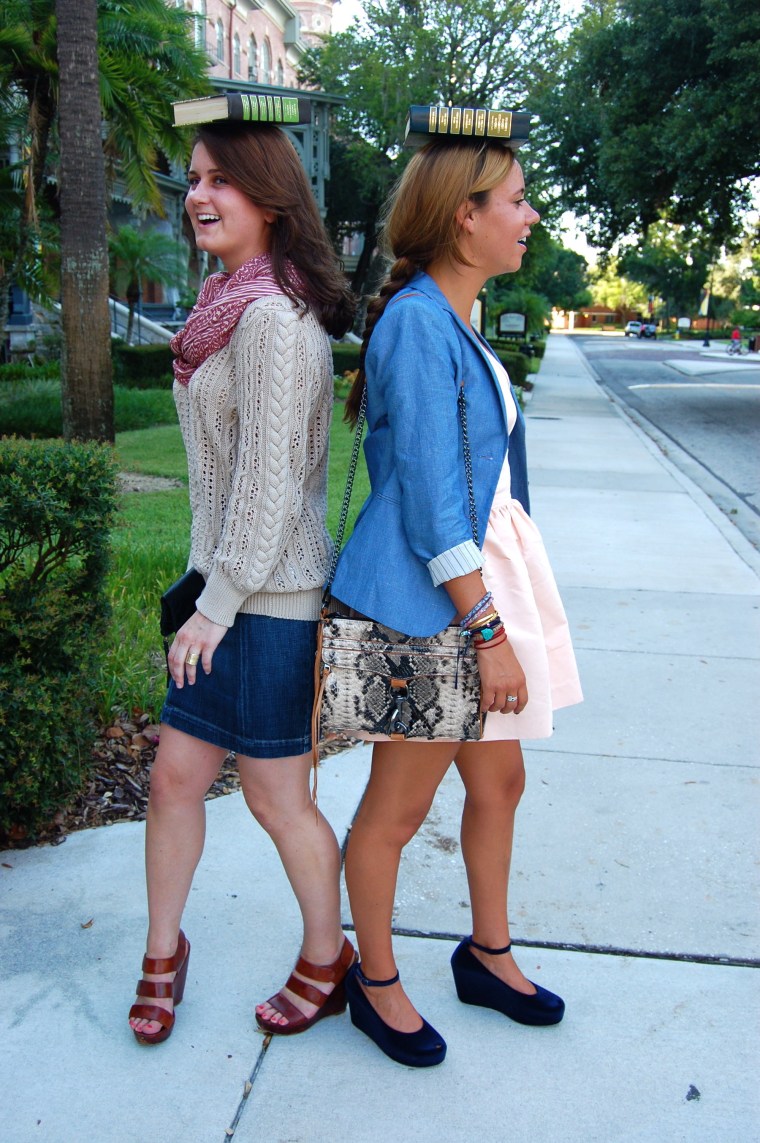 Carly decked out her friends in some of her must-have fall looks. Here are her picks:
Getting dressed for class, heading to the library for a study date with your cute tutor, or spending the afternoon on the lawn with friends…but have no idea what to wear? Try layers and neutrals! It's easy to slip into the routine of wearing sweatshirts and running shorts to class every day, but mixing and maxing unique clothing you already have in your closet can give your outfits the sophistication of a poised young adult. Test out trends, but embrace the classics.
Tip 1: Who says loafers are only for Nancy Drew and middle-aged men?  Bring penny loafers into 2011 by pairing them with a flirty top and skinny jeans (try a pair from Eastland, $65).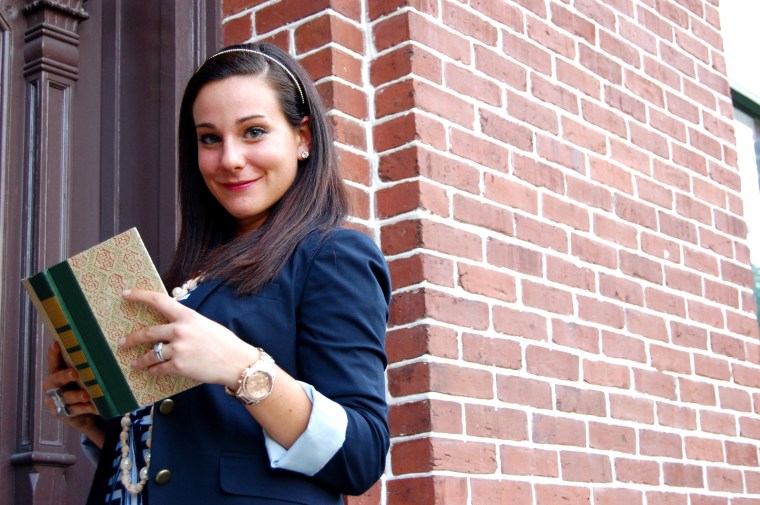 Tip 2: Summer is sadly over.  But good news!  You don't have to put your summer dresses in storage just yet.  Transition summer stripes into fall with an unstructured blazer.  Swap summer sandals for suede desert boots and you're ready for autumn (desert boots at Bernardo are $109.99).
Tip 3: Don't let a rainy day drag you down.  A high-waisted skirt and argyle knee socks give a fun twist on the rain boot routine. Steal some men's argyle socks (or get them at J. Crew for $14.50).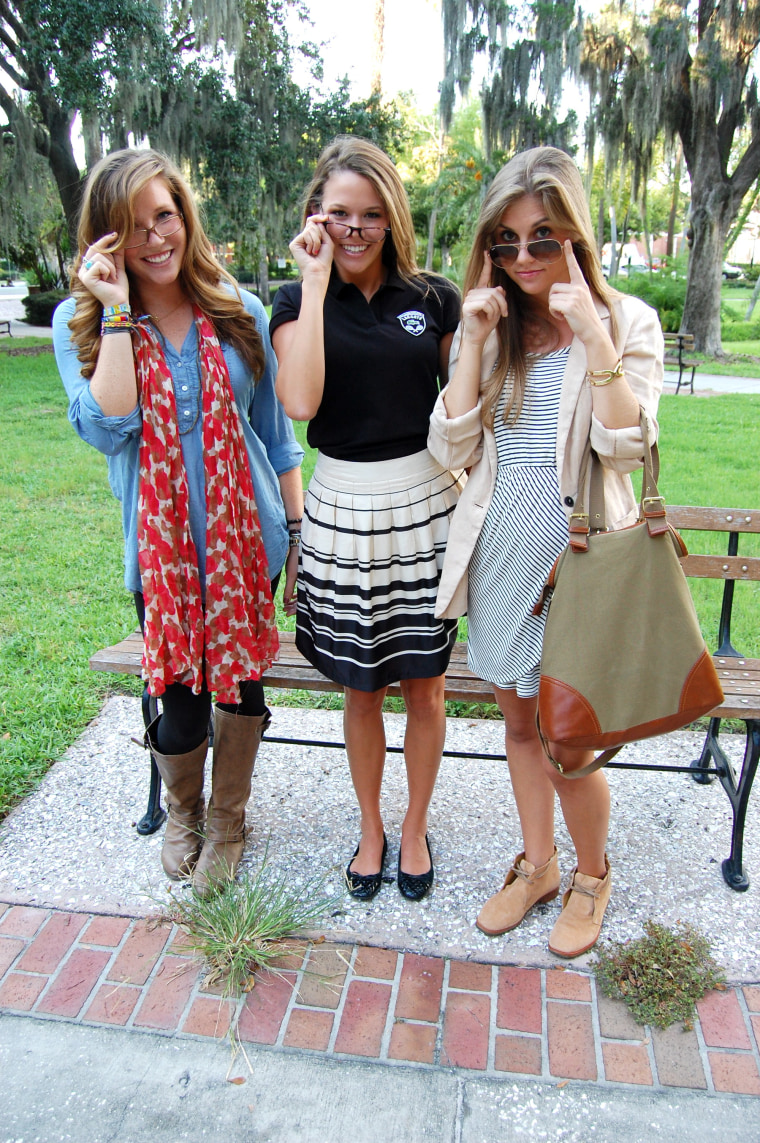 Tip 4: A flirty cupcake dress is perfect for a five year old.  But paired with a blazer and bold shoes and now the same dress speaks sophistication (Blazer, above right, from Theory, $385 or try this one, from Gap, $98).
Tip 5: Some prepsters may argue than leggings are anything but preppy.  However, wear leggings in lieu of tights for more coverage. Long tunics and high boots can be your legging's new friends. (Try this tunic, at Old Navy, $34.50, and leggings, $17.99, from Target). 
Tip 6: Dressy skirts can be worn during the day. Tuck in a cotton polo to the high waist of the skirt and slip into comfortable flats. (Polo, from Lacoste, $79.50).
Read more in Style:
4 must-have jean styles for fall 
5 easy ways to update your look for fall 
Fun finds for back-to-schoolers
5 outfits for back-to-school moms