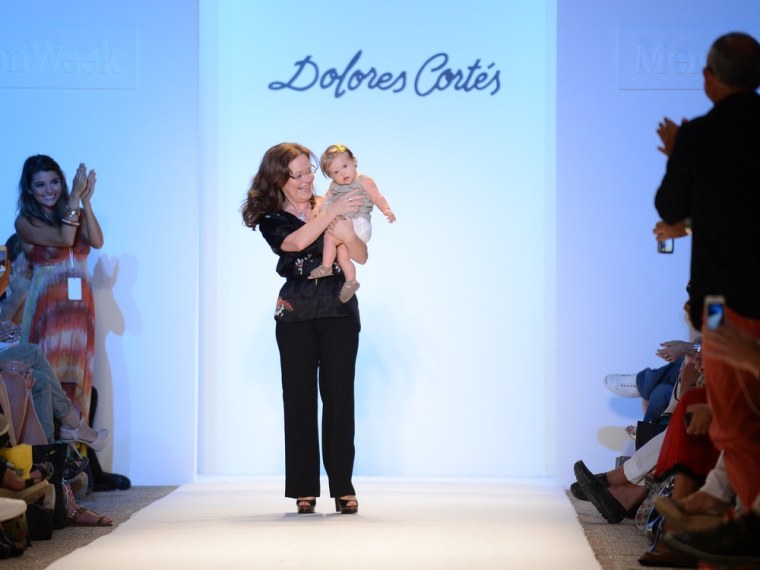 By Samantha Randazzo, Styleite
We have a feel-good story for you: Valentina Guerrero, a 10-month-old Miami girl with Down syndrome, is now the face of Spanish swimwear designer Dolores Cortés' 2013 children's swimwear collection, DC Kids.
Although she is not the first child with Down syndrome to model, Valentina is considered the first to land a campaign with a well-known designer. Cortés showed her collection during Mercedes-Benz Fashion Week Swim 2013 and even brought Valentina out to walk the runway. The designer told AdWeek:
"People with Down syndrome are just as beautiful and deserve the same opportunities. I'm thrilled to have Valentina modeling for us."
Valentina's mother, TV host and producer Cecelia Elizalde (also known as Ceceliz) told the Down Syndrome Association of Miami how she felt when the brand told her that they wanted Valentina to be their spokesmodel:
"I was excited, mainly because the fact that they are placing Valentina on a catalog sends a very clear message of inclusion; all children deserve the same opportunities, regardless of their physical, economic, social, racial or medical condition."
Cortés has also pledged to donate 10 percent of the profits from the DC Kids line to the Down Syndrome Association of Miami. Check out the collection here, and look at the adorable photos from the campaign below!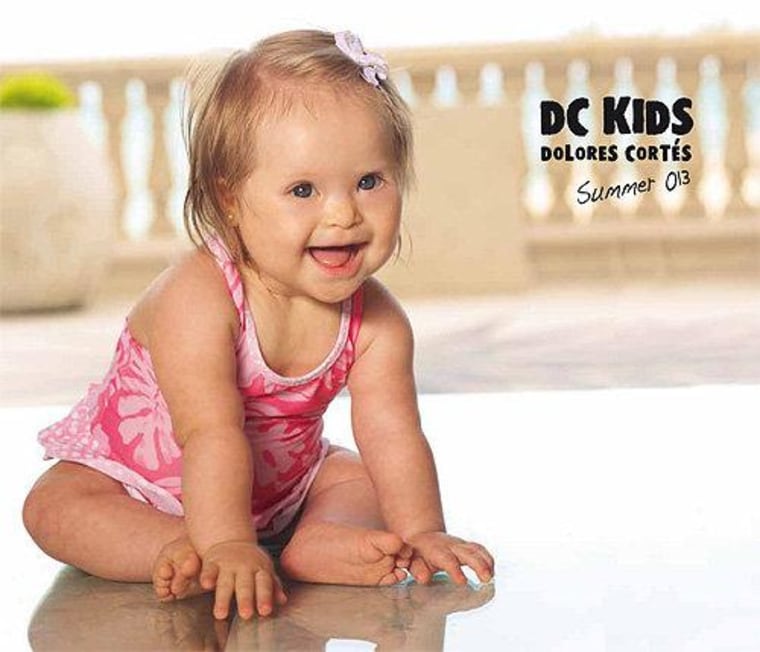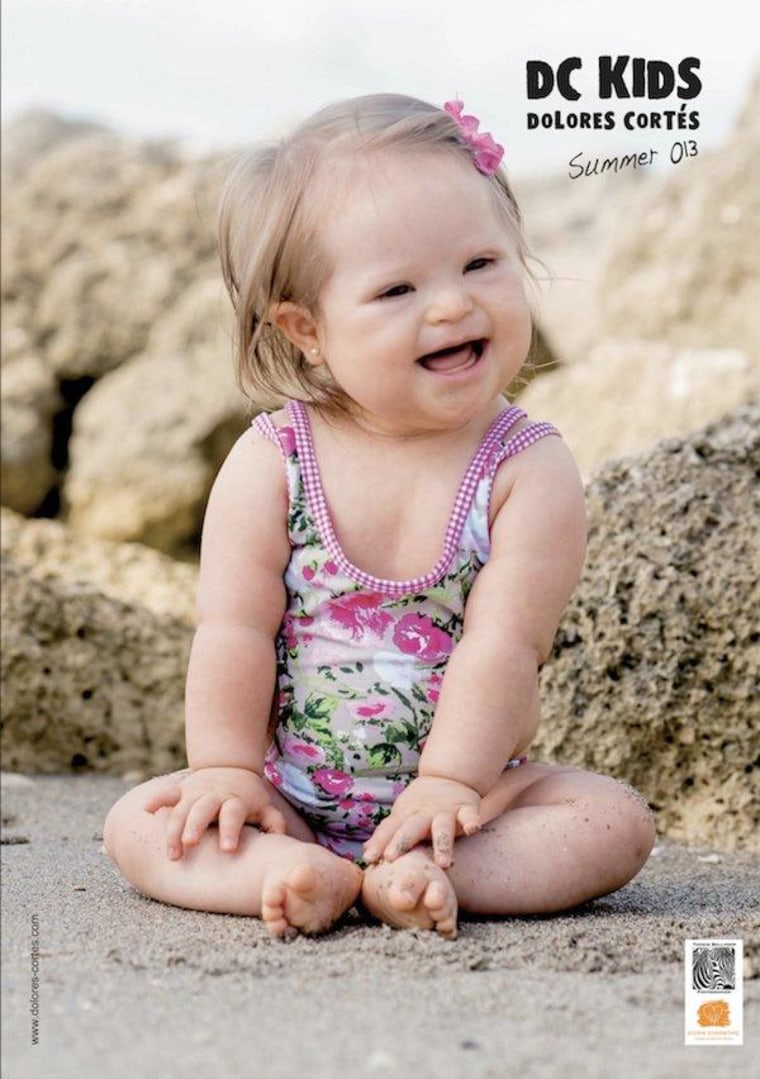 What do you think of the campaign? Share your thoughts with us!
More: Target's newest model is a 6-year-old with Down syndrome
What a month of runway shows will do to a model's feet