There's been some pretty wild nail art making the rounds lately (we're looking at you, molar nails), but the latest manicure trend is surprisingly subtle.
It's called "baby boomer nails," and the style has been blowing up online.
What exactly are baby boomer nails? Also known as French ombré or French fade, the look is basically a new take on the classic French manicure.
While the traditional French mani features a light pink base with defined, contrasting tips, baby boomer nails blend the pink and white together, creating a seamless, gradient effect.
"Baby boomer nails have taken over the nail world in the last couple years!" Tiffany Sem, a nail artist based in Charlotte, North Carolina, said in an email to TODAY Style. "It's definitely replaced your typical 'French manicure' look. It's so simple and chic."
The baby boomer look "is by far the most popular by demand" among her clients, Sem added. "Who doesn't love a good, well-blended-looking ombré?"
As for why they're called baby boomer nails? It's unclear exactly how the name came about, but some say it's because the style throws back to the demure manicures that were popular in the years after World War II.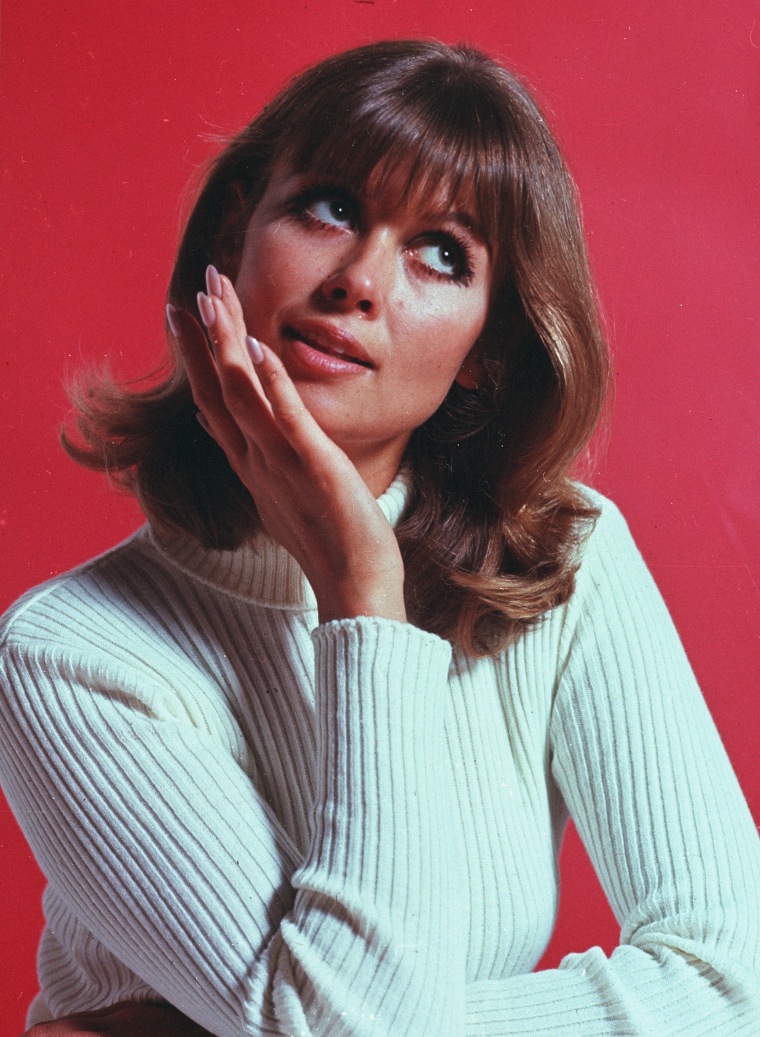 "When the baby boom started, it was popular to paint your nails pink and white," Tracy Holmes, a nail artist based in Essex, England, told TODAY Style via email.
But really, the pretty and polished look is timeless.
Baby boomer nails have been around for a few years now, but the manicure style has surged in popularity in recent months. Pinterest searches for "baby boomer nails" have been soaring in France and Germany this year, and searches for "ombré nails" are up 88 percent in the U.S., according to a recent report from Pinterest.
And the French ombre look seems to be taking off around the world. Chloe Crow, a nail artist based in Melbourne, Australia, says that more than half of the manicures she does these days are in the baby boomer style. She says her customers love the polished versatility of the look.
"They're the most natural-looking nails and they will match any outfit," she said in an email to TODAY Style.
French ombre nails are especially popular with brides. Diana Nguyen, a nail artist based in Orange County, California, has seen a lot of women requesting the look for their wedding manicure.
Holmes has also done plenty of bridal baby boomer manicures for her clients in England.
French fade manicures don't always have to be understated. Some people add a little bling or glitter and experiment with different shades.
"The thing I love about ombre is that you can add your own style (and) twist to it," Sem said. "I've done the ombre look with so many colors, ranging from the typical pink and white, peach and white — my favorite! — and tri-colored ombres with summer colors. The possibilities are endless."
The French fade look can be created with acrylics or gel polish, Sem says. She recommends using either a sponge or a good blending brush to create a flawless ombré effect.
"Blending is key!" she said. "Start from the free edge of the nail and work your way up to the cuticle area."
Crow also recommends starting with the white tip and and brushing toward the cuticle.
"Making sure the brush is really wet will help with a seamless blend," she said. "Then you apply the pink (or) natural acrylic … blending the sides, then in the middle ... always making sure the brush is wet and you're working fast."
It's a tricky technique, to be sure, and it takes some time and practice to master. But with the huge demand for baby boomer manicures these days, nail artists are getting plenty of chances to perfect their French ombre skills.
"(Baby boomer nails) are back and more popular than ever," Holmes said. "I don't see this nail design going out of fashion any time soon!"