While the 85th Academy Awards went off without any big hitches, a few fashion-induced flubs threatened to overshadow some of the night's biggest moments.
Evening gowns can be rather pesky, after all. Jennifer Lawrence, wearing a voluminous dress, took a spill on her way up to the stage to accept her award for best actress. But the 22-year-old dealt with it like a graceful pro.
"You guys are just standing up because you feel bad that I fell," Lawrence said as fellow Oscar-goers gave her a standing ovation.
She wasn't the only leading lady to have an awkward fashion moment. Meryl Streep lit up the Twittersphere after adjusting her dazzling dress while walking out to present on stage.
"Am I dreaming? Did I just watch Meryl pick a wedgie?" one Twitter user asked.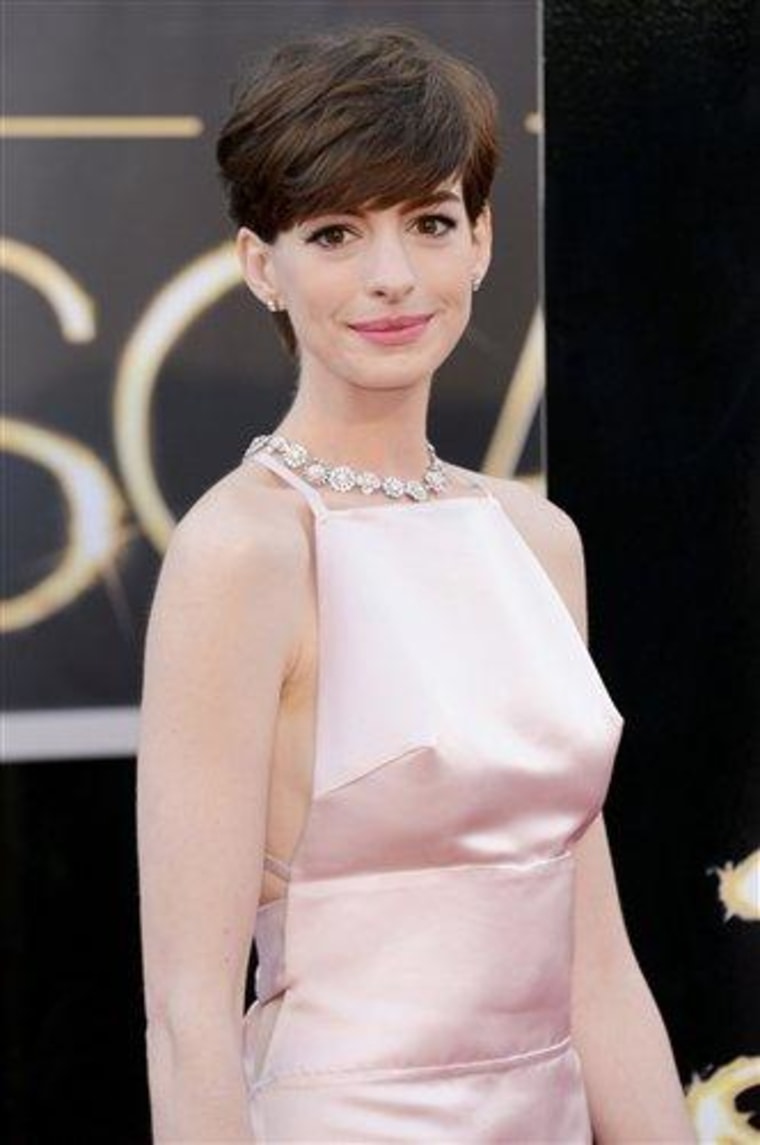 And then we came to this year's best supporting actress, Anne Hathaway, who got the night off to a buzzy start because of the unfortunately placed darts in her pale pink Prada dress. Within minutes the actress had inspired a "@HathawayNipple" Twitter account.
"We'd just like to point out that we won Best Supporting Actress without *any* support," the account tweeted after Hathaway took home her award.
But despite the Twitter explosions surrounding these more awkward moments, the ladies still have their gold statues to hold onto. And those last forever.
More:
Les Nipplerables? Hathaway's dress draws attention
Helen Hunt opts for H&M (really!) on the red carpet