Ariana Grande, is that you? The "No Tears Left to Cry" singer covers the July 2018 issue of British Vogue, but even her most ardent fans likely had a hard time recognizing the pop star.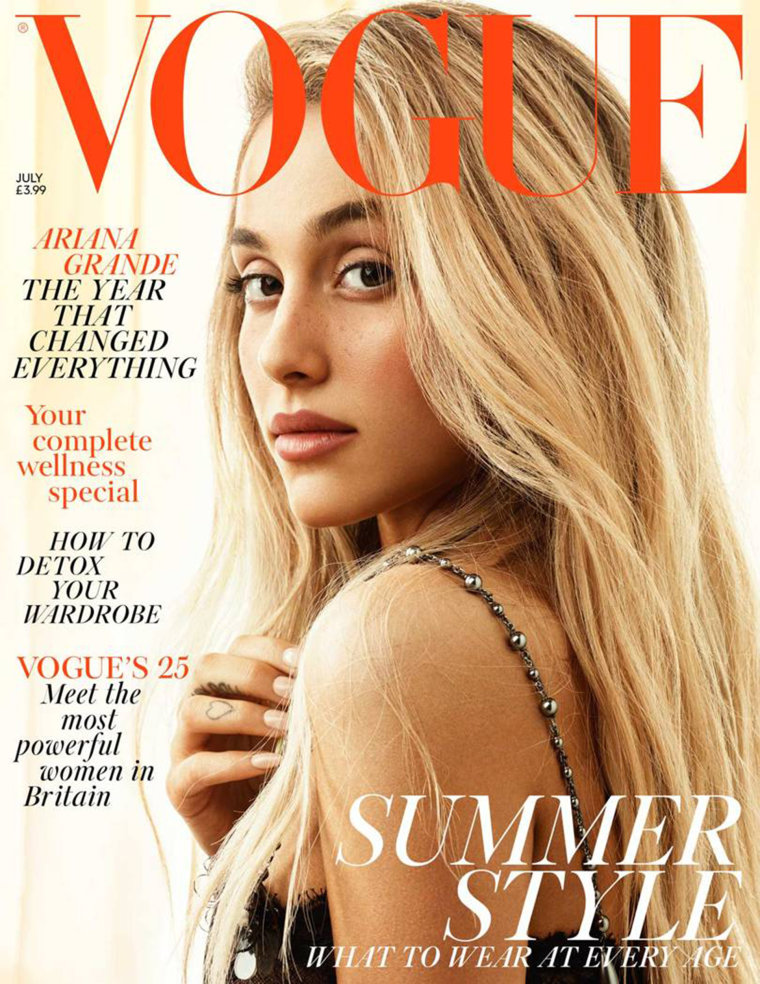 That's because Grande, 24, completely switched up her aesthetic for the cover shoot, just in time for the summer. In place of her trademark long, brunette ponytail, Grande covers the magazine with voluminous blond waves.
The star's freckles, more frequently covered under layers of makeup, also shine through.
In the issue, Grande discusses her battle with PTSD symptoms associated with the Manchester Arena bombing that took place a little over a year ago, on May 22, 2017.
"It's hard to talk about because so many people have suffered such severe, tremendous loss," she told the magazine. "But, yeah, it's a real thing. I know those families and my fans, and everyone there experienced a tremendous amount of it as well. Time is the biggest thing. I feel like I shouldn't even be talking about my own experience — like I shouldn't even say anything. I don't think I'll ever know how to talk about it and not cry."
Grande, who recently went public with her relationship with "Saturday Night Live" star Pete Davidson, also opens up about coping with anxiety while in the public eye.
"My anxiety has anxiety ... I've always had anxiety," she said. "I've never really spoken about it because I thought everyone had it, but when I got home from tour it was the most severe I think it's ever been."
She added, "Everybody thought I was crazy when I got home (from shows in Asia and Australia back in September) and wanted to hit the ground running."