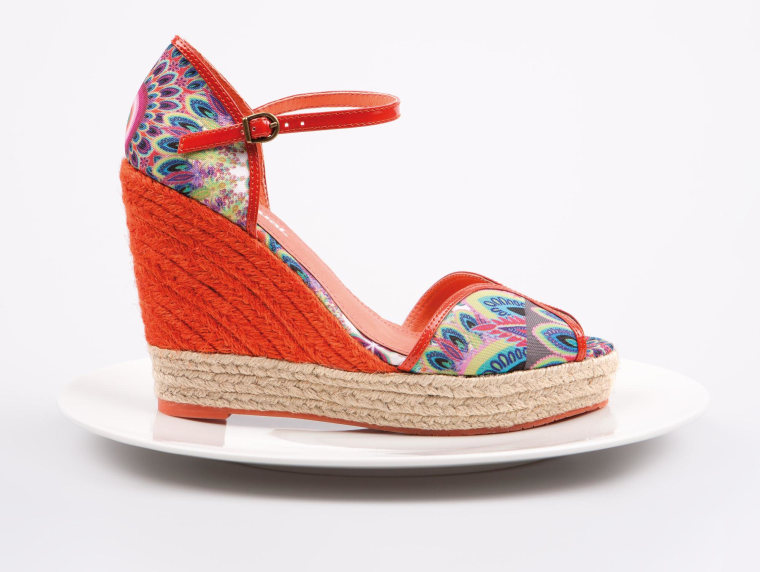 Desigual, a brand never shy of loud, bright designs (editor's note: an understatement), has taken their signature busy prints to footwear. The Spanish retailer just launched their first shoe collection on Ideeli.com in fun, playful colors perfect for sprucing up one's summer wardrobe (without going overboard and looking like a head-to-toe Hawaiian shirt).
On sale through Saturday 10 a.m. EST, prices range from $69.99-$169.99 for flats, high-heeled sandals and cork platforms. Check out ideeli.com/TODAY to access the exclusive sale – shoppers will be gifted a $25 credit for future purchases once a Desigual shoe purchase is made!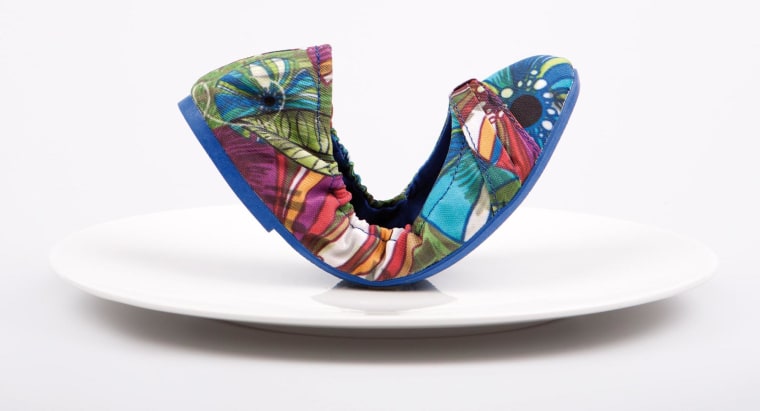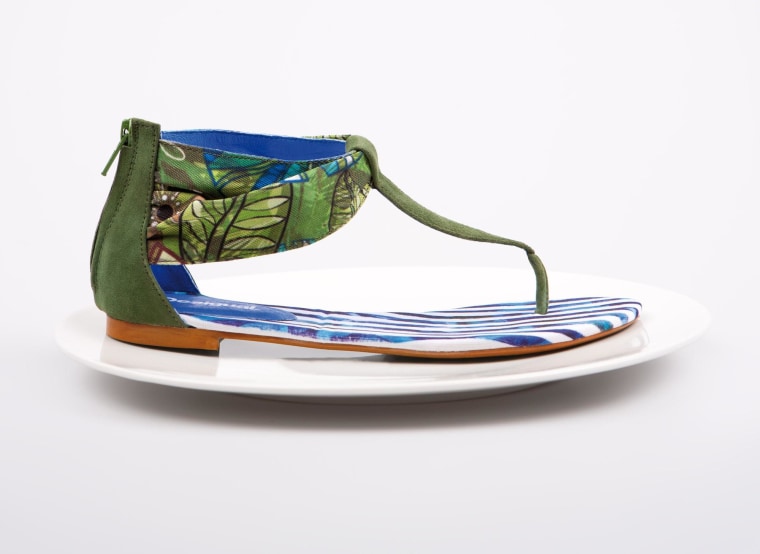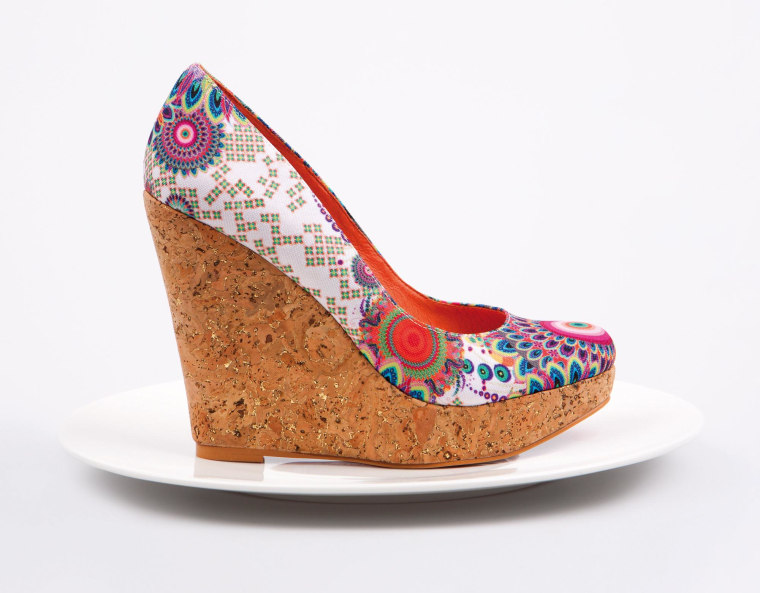 In other summer shoe news, J. Crew partnered with Soludos for a surprisingly affordable line of pastel-colored espadrilles. At just $35 a pair – and in colors like light mint green and melon pink – it's quite the bargain for the effortlessly chic flats, boasting "not too hard, not too soft" jute soles that are supposedly meant for city-dwellers who walk too much. (They just look like leisure wear.)
Now available in J. Crew stores nationwide on Jcrew.com.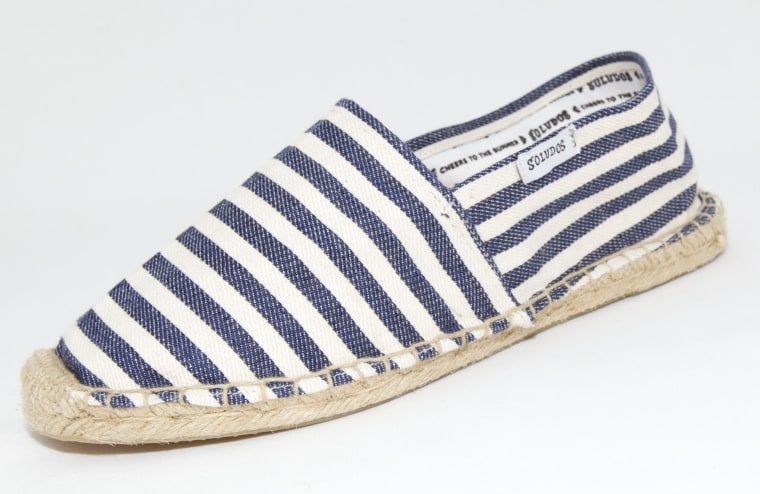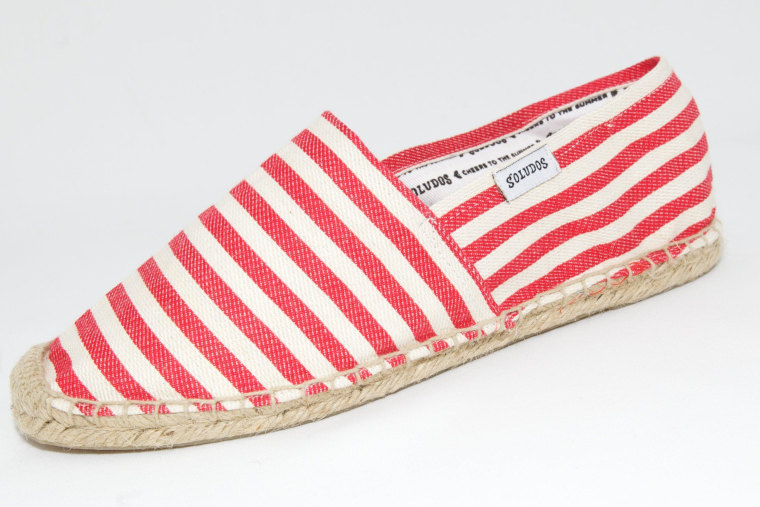 Rina Raphael is a TODAY.com editor still waiting for the fashion industry to bring back the high-heeled jelly sandals she bought 12 of in 8th grade.
More: Nail news: Designer strips, Kate Spade polish and more