Celebrities are making hip cleavage a thing, and we're not exactly sure how to feel about it.
What is hip cleavage, you ask? Essentially, instead of showing off the bust above, celebs are showing off the hip bone and below as the sexy new style statement.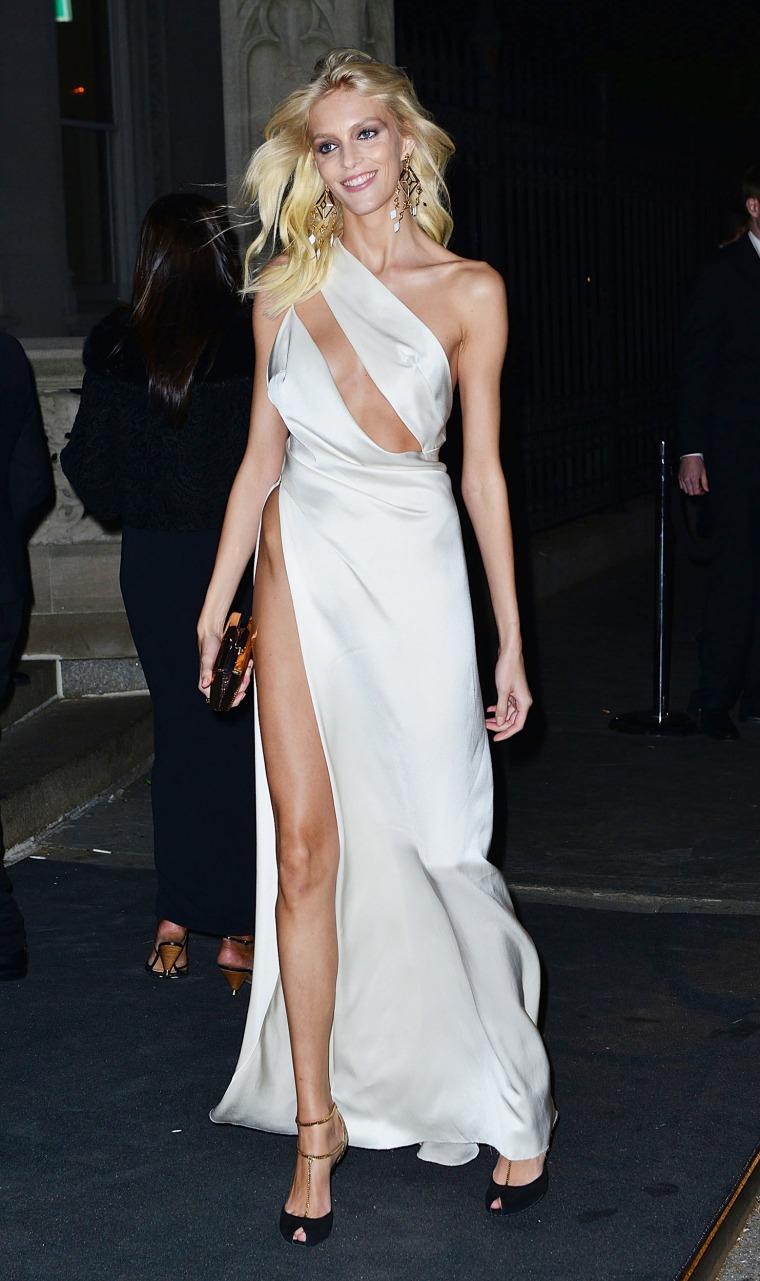 The look has been seen everywhere lately — from Instagram to the red carpet — and doesn't seem to be going anywhere.
RELATED: Kendall Jenner and Gigi Hadid walk Paris runway — with each other's hair color
On April 7, Bella Hadid was seen wearing a sporty version of the trend by pairing a high-cut bodysuit with low-rise track pants.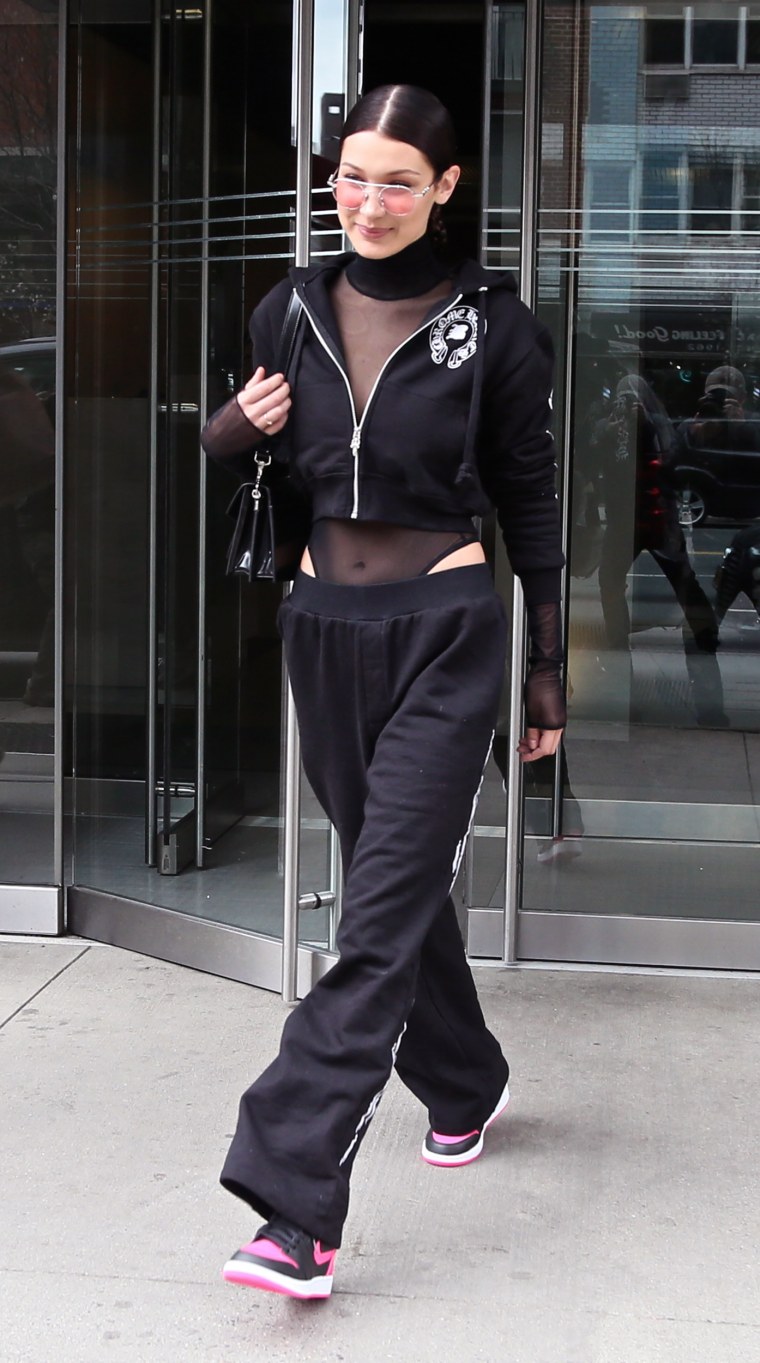 Kendall Jenner took the look from social media to the red carpet at the MuchMusic Video Awards in 2014 when she wore a floor-length Fausto Puglisi gown with sky-high slits. They continued past the usual cutoff point — her thighs — all the way up past her hip bones.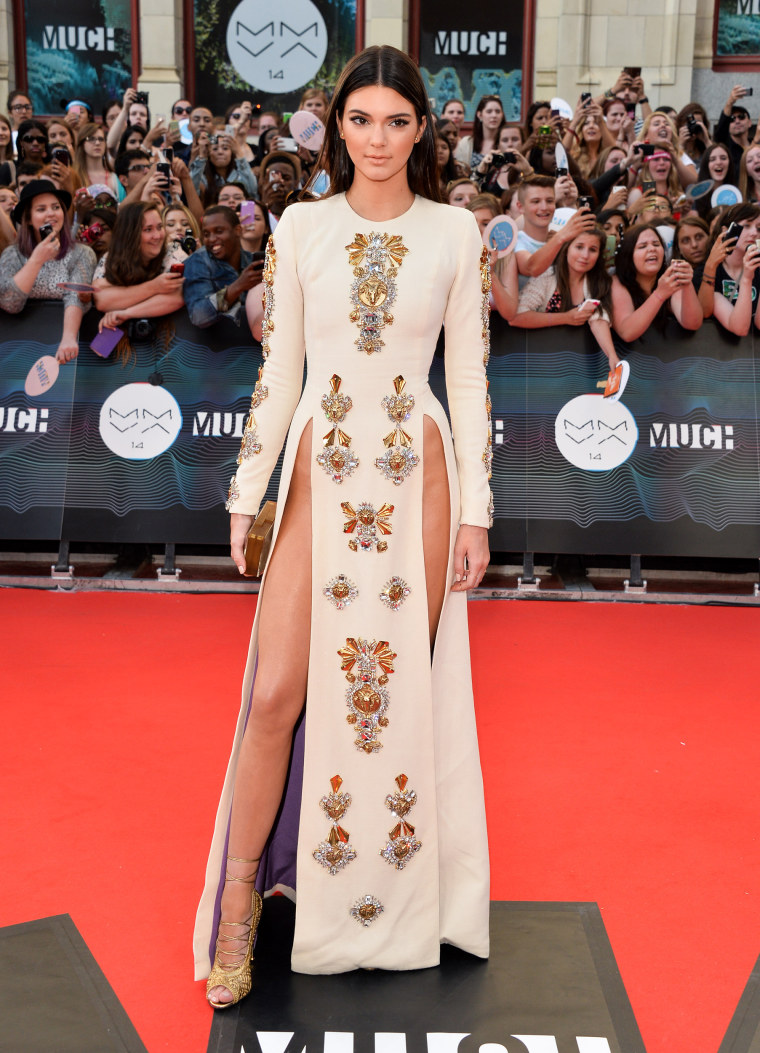 RELATED: Hoda to women who are dating: Show some cleavage!
Actress Jaimie Alexander from "Blindspot" has taken her chances with the trend on the red carpet. At a movie premiere for "Thor: The Dark World," Alexander showed off more than just her navel in a floor-length black gown with sheer panels all the way down her right side.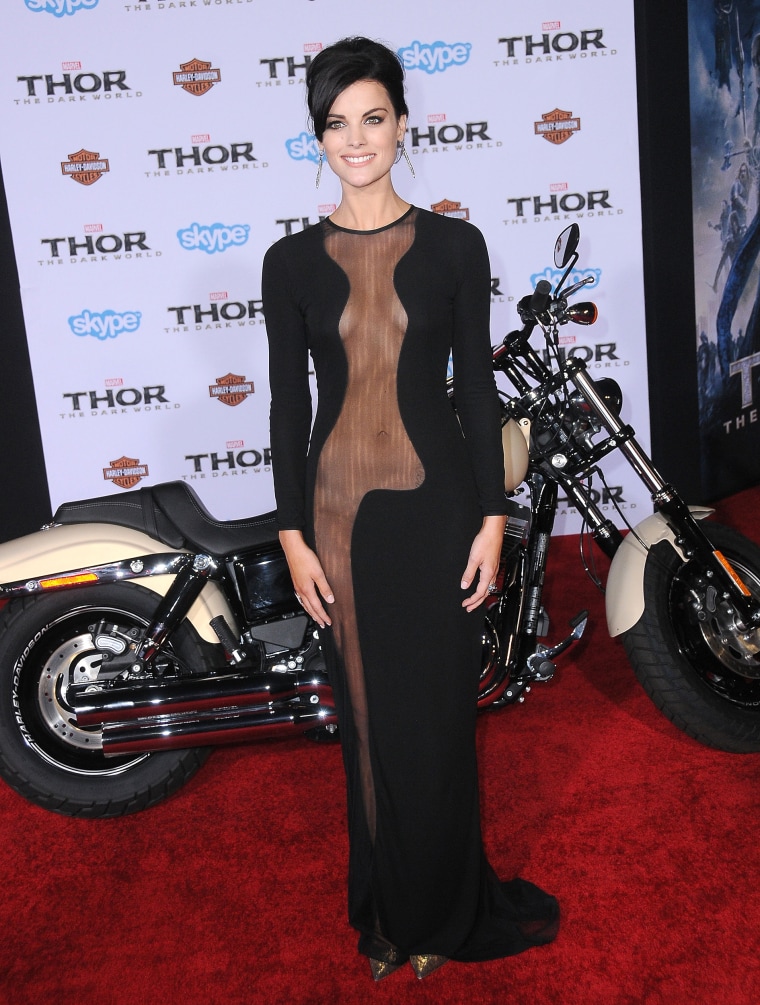 Is this look too much? We'll leave that up to you.