What's the hardest working tool in your beauty arsenal? Your hair dryer, of course! But when it comes to hot tools, finding the best can be challenging. With so many factors to consider, how can you be sure you're buying the best option on the market?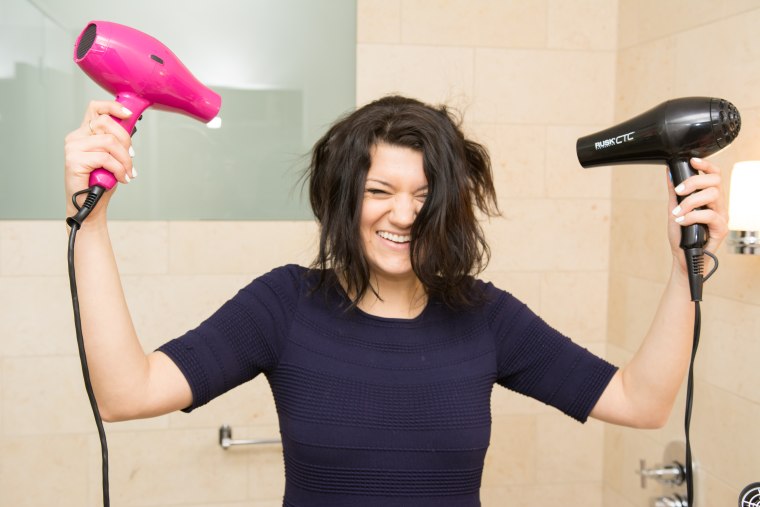 TODAY Style chatted with Casey Johnston, a lead editor at The SweetHome, who published her team's findings after more than 20 hours of testing. She broke down the most important factors to consider (and those to ignore) when purchasing a hair dryer. Check out their eye-opening results below:
RELATED: We tried Dyson's new hair dryer and here's what happened
1. Marketing buzz words can be deceiving.
The beauty aisle is peppered with odd terms like "tourmaline," "ionic," "ceramic" and even "conditioning nanobeads." Huh? But when it came to performance, only two things mattered in testing: heat and speed.
"Companies spend a lot on marketing and they have to justify it with the high price," said Johnston. "If it's a popular brand endorsed by celebrities, people are going to pay more for it so they can charge more — think hundred of dollars more."
2. Yes, weight matters.
Considering that a blow dryer is an entirely handheld device, weight is a key consideration. "You don't want to be holding up a super heavy 2- or 5-pound hair dryer for 20 minutes," Johnston said. Her team found that a dryer that weighs around 1 pound (or a little less) is ideal. Before hitting the checkout counter, double check the box to find this info.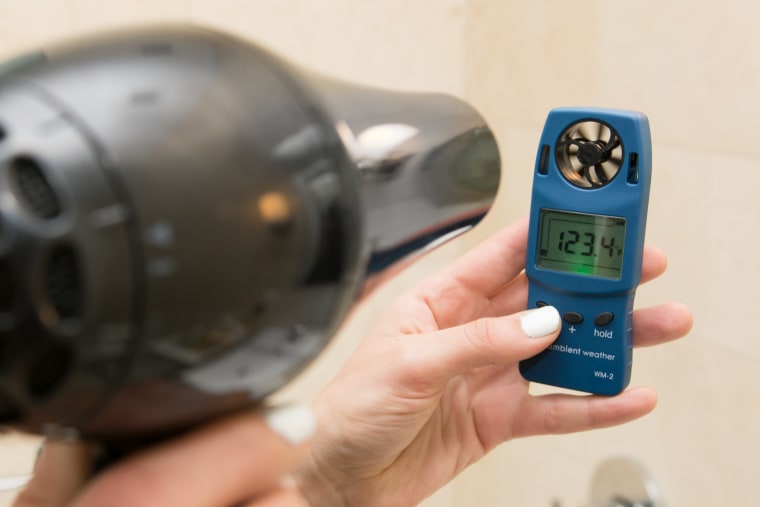 RELATED: 29 drugstore hair products celebrity hairstylists swear by
3. Wattage isn't a deal breaker.
Surprisingly, wattage tends be mostly the same across all hair dryers, according to Sweethome's research.
"(Dryers average) roughly at 1800 to 1875 watts. This is a measure of basically how powerful the motor is inside the hair dryer in regards to speed," Johnston said, adding that it's pretty hard to go wrong here. "It's almost something that you don't even need to pay attention to — if you were to throw a rock in a drugstore, you'd hit a hair dryer (that meets the wattage requirement)." The exception? Travel-size dryers, which weren't included in this round of testing.
4. There's no such thing as "express" dry time.
The team tapped experts including hairstylists, engineers and dermatologists to test the claim of "express" drying time. Unfortunately, this assertion quickly fell flat. The dryers were time-tested on a swatch of hair soaked in 5 grams of water, which garnered pretty much the same results whether the tool was labeled express or not.
"The only thing that really influences drying time is how wet your hair is — if you have soaking wet hair, your process will take longer," said Johnston. "The general recommendation is to dry your hair in sections starting with the bottom layers and working your way up to the top."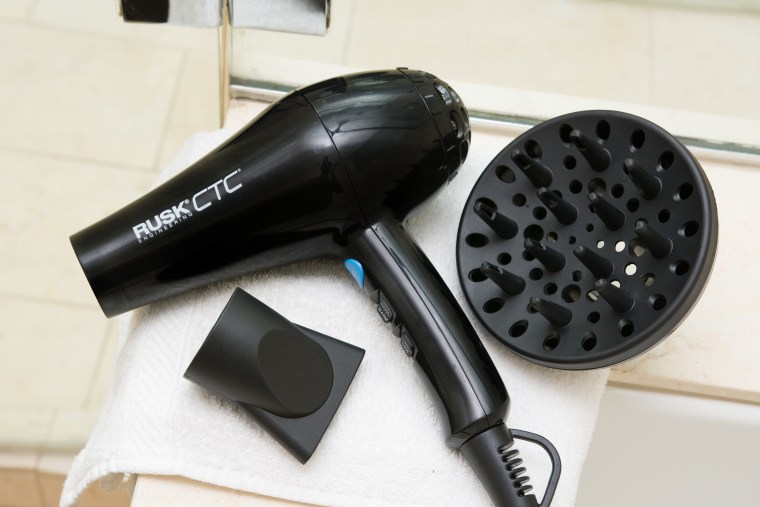 RELATED: Short on time? Use these tips to shave minutes off your blowout
5. Drugstore versions really can do the work of pricier options.
All dryers aren't created equal, but a higher price point doesn't necessarily mean better results. The team crowned the Rusk CTC Lite as the best buy ($54) over the Harry Josh Pro Tools Dryer 2000 ($200), for factors ranging from weight, button placement and cord length.
"I was most surprised to learn how that there's not a major difference in how dryers work," said Johnston. "(According to our tests) the air was all moving at the same speed and roughly at the same temperature."
This article was originally published on Apr. 25, 2016 on TODAY.com.