Do blondes really have more fun? That's something Anne Hathaway is about to find out — even if it's the second time the 33-year-old actress has experimented with golden tresses.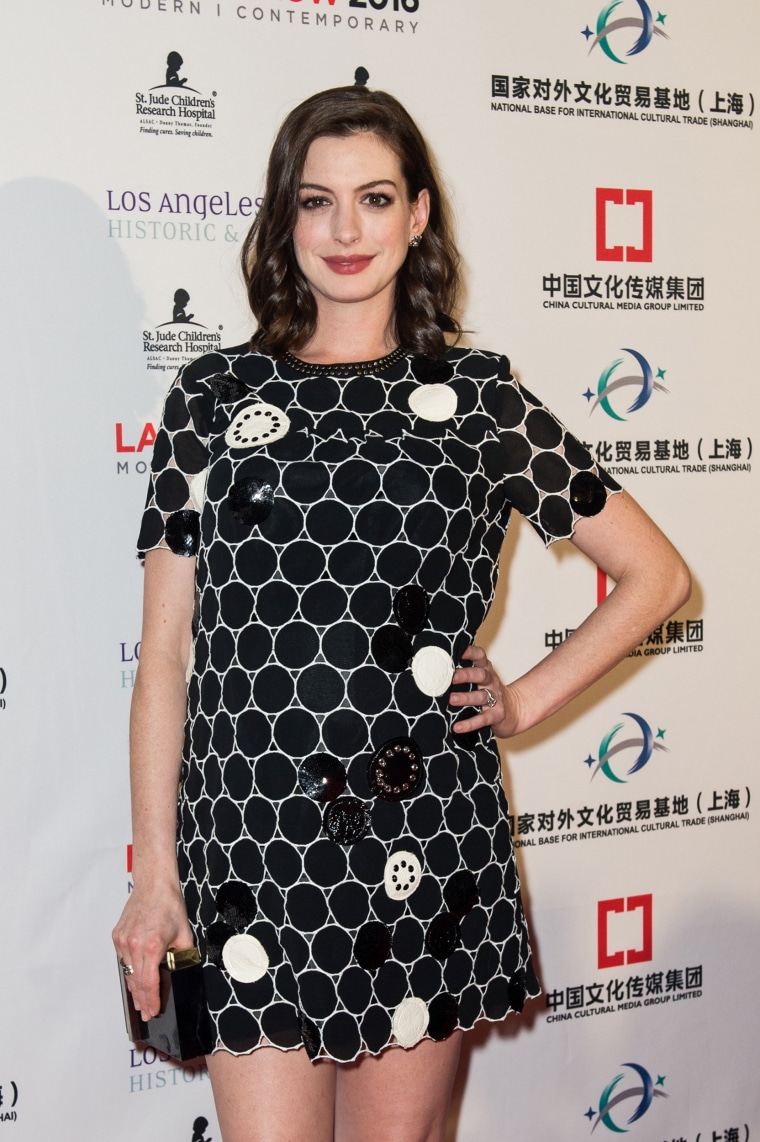 The mom-to-be — who sported a bold platinum pixie at the star-studded Met Gala back in 2013 — showed off her lightened locks Sunday, just in time for spring.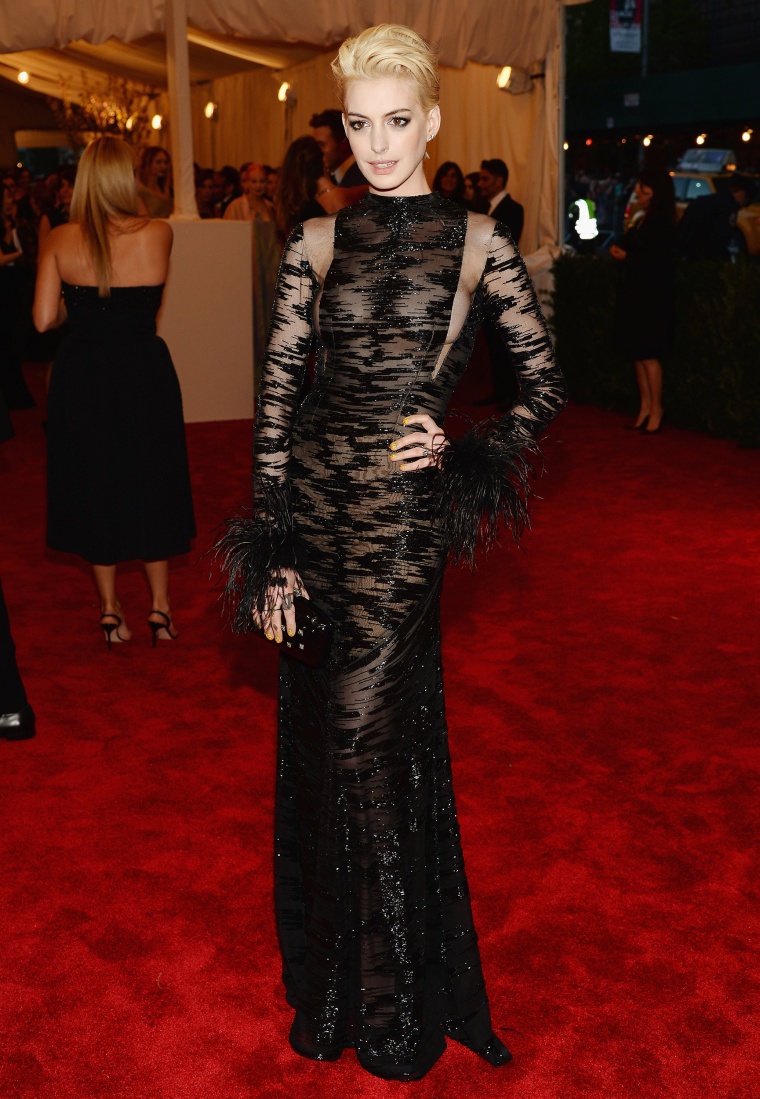 RELATED: Making space for the baby! See inside Anne Hathaway's new NYC home
In a photo posted on the star's Instagram account, Hathaway debuted her new blond tresses.
RELATED: Anne Hathaway shows off baby bump in beachside bikini pic
Perhaps she decided to try out the cinnamon swirl hair trend that's been making headlines in the beauty world. It's a color choice that's known to be relatively low maintenance in terms of upkeep, perfect for someone with a baby on the way. From the looks of it, she certainly could have followed suit, but we'll have to see what's under that hat as cinnamon swirl hair typically has lighter ends and a darker root.
RELATED: Mom-to-be tress stress? Here's the truth about hair dye and pregnancy
There's no word yet on what inspired Hathaway to take the plunge, but we love how natural this color choice looks against her glowing complexion. Besides her cool new blond color, Hathaway is right on trend with her bob haircut, a Hollywood favorite at the moment.
Will the lighter locks be a keeper this time around? We'll have to wait to find out.
RELATED: Hair color trends 2016: Rose gold, color shading, mohawk highlights