It's been over 30 years since Andie MacDowell walked down a runway, but the 60-year-old can still strut her stuff like a pro. The actress returned to the catwalk Sunday morning for the L'Oréal Paris Fashion Week show, and walked down a barge docked in the Seine river.
No big deal, right?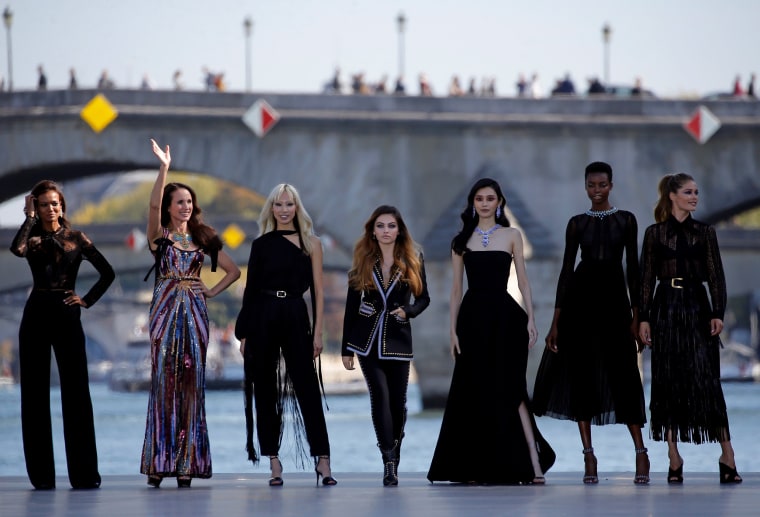 MacDowell joined an all-star lineup of models — including Eva Longora, Elle Fanning and Duckie Thot — for the event, which arguably blew last year's fashion show on the Champs-Élysées out of the water.
While she's also known for her acting roles in hits like "Groundhog Day" (and even has a new movie called "Love After Love," now streaming on Hulu), MacDowell got her start modeling in Paris at the age of 20.
"Paris was where it all began for me and it is the place where I learned to love fashion. Being back at my age and being embraced in the same way I was so many years ago was a sweet experience," MacDowell told TODAY Style.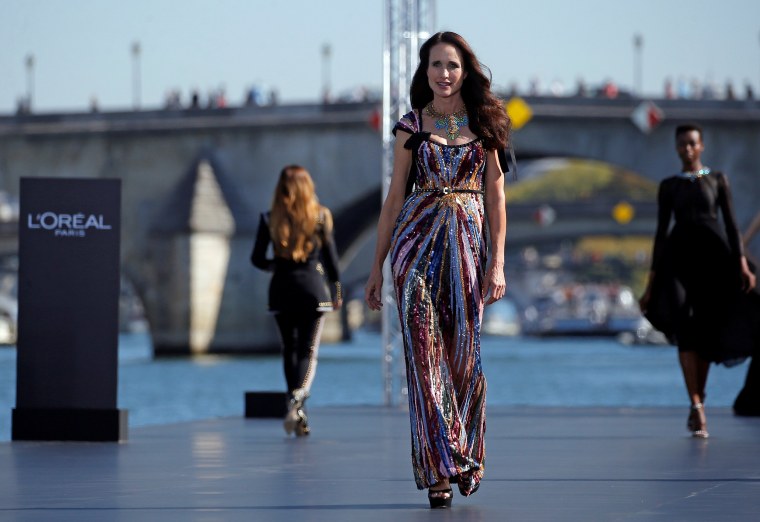 The actress has worked with L'Oréal Paris for 32 years and has modeled for some of the biggest names in the industry. And MacDowell believes that every woman — regardless of age — should be represented in the beauty industry.
"It is extremely important for women of all ages to be represented — we are consumers and we buy products, too. Someone said something to me about it being a 'trend' that older women are working as models, but brands like L'Oréal are seeing the opportunities of supporting and promoting women of all ages and backgrounds," she said.
Luckily, an increasing number of brands are starting to think the exact same way, and MacDowell said she's excited about that.
"Being able to represent women of my age is meaningful to me. I want all women to know that there is no time limit on beauty and that life is something we can continue to look forward to as we age," she said. "Breaking that barrier is important for all women."