This isn't the first time Amy Adams' red hair has been talked about. After all, it's gorgeous, and her fans and fashion magazines alike have certainly taken notice over the years.
But it is the first time she's specifically attributed her success as an actress to her deep red locks.
"Based on roles that I was getting, called in for, people were responding to certain types of characters with me as a blonde and the minute I went red, it was quirky and fun instead of flirtatious and dumb. It was great. I liked that," Adams explained at the New York Times' "TimesTalk" event on Wednesday, referring to the period when she changed her hair color from strawberry blonde to a real, rich red at age 27. She went through with the drastic transformation while on the TV show "Dr. Vegas" in 2004.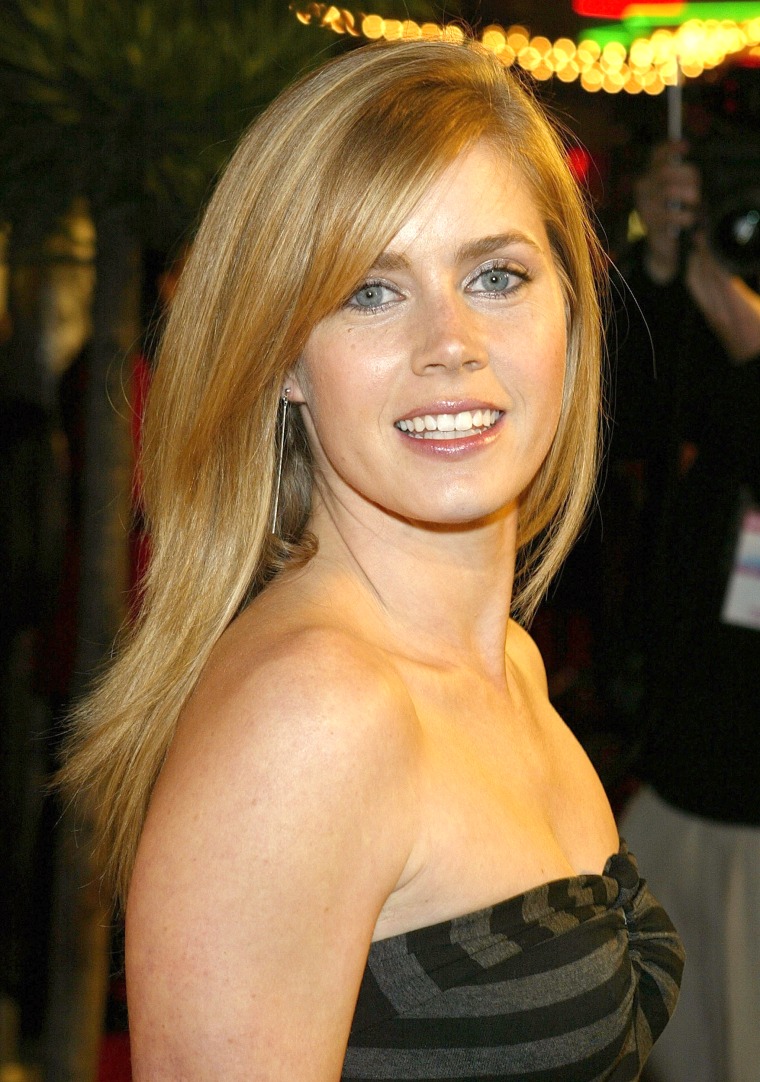 Still, as "great" as it was, the 42-year-old mother found herself surprised by the reaction.
"In all seriousness, it's just hair color," she said. "It was really fascinating to see just one element of yourself change people's perception and that became a very powerful tool for me even in my acting."
RELATED: Molly Ringwald and Hoda face off in 'Guess That Redhead'
In fact, after changing up her hair color, Adams booked her then-biggest role as Ashley in the movie "Junebug."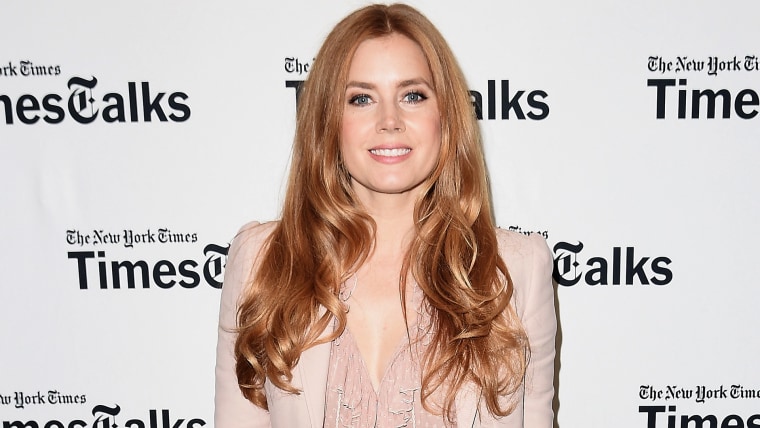 "If you can change one very small thing and create an entirely different perception to the outside world based on one thing, and that was actually an important lesson for me to learn, I didn't quite get that before then," she said.
RELATED: Sarah Hyland's new red hair is inspired by Debra Messing
These haircuts and hairstyles for round faces from celebrities can be inspiration for your next cut. Pictures of Adele, Chrissy Teigen, Selena Gomez and more.
There has, however, been one aspect of life as a ginger that hasn't sat too well with Adams.
"Redheads, under 5-feet-5-inches, not tan, you look identical," she joked while talking about the fact that she's commonly misidentified as Isla Fisher ... and tons of other redhead celebrities. Don't worry, Amy Adams. You're always an original to us.