Shaholly Ayers is one of our 2018 TODAY Style Heroes. Click here to see the full list!
For Shaholly Ayers, who was born without a right arm below her elbow, "no" is something she's used to hearing.
As a child, her teachers told her she wouldn't be able to participate in gym class. As a teenager, coaches told her she wouldn't make the basketball team — how could she dribble or shoot baskets without two hands? And then in college, as she set out to pursue her dream of becoming a fashion model, an agency she approached was blunt: It just wouldn't work.
"I talked to one of the agents," Ayers, who lives in Honolulu, Hawaii, recalled during an interview with TODAY Style. "And she told me, 'There's no way you're going to be a model because you don't have two arms.' I tried to explain — I have a prosthesis, I can wear that — really trying to sell it."
But she was still rejected. That day, about 10 years ago, Ayers decided to take action.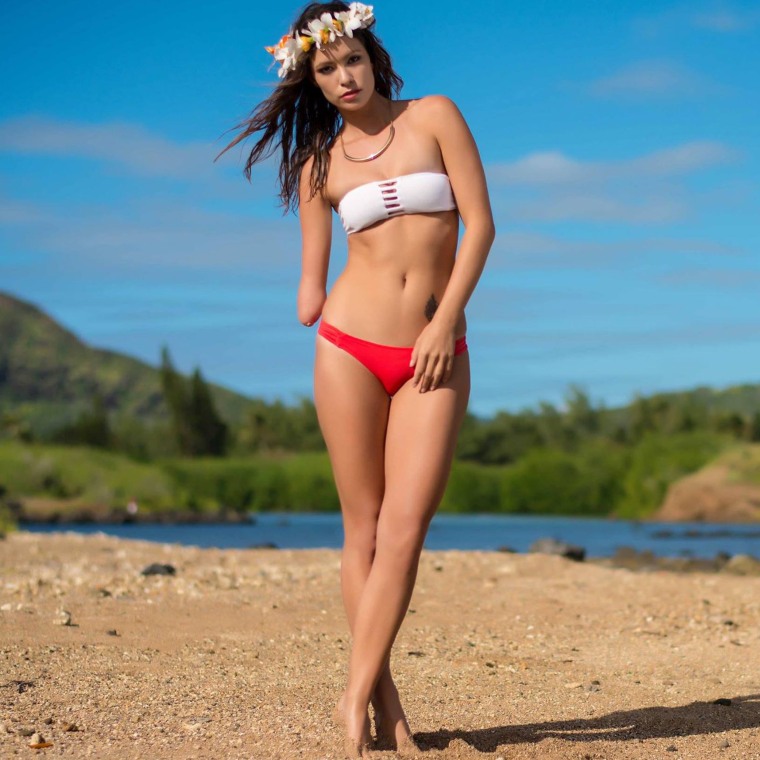 "Initially, I was really upset and mad," she said. "But I walked back to my place and I realized, you know, I've been told 'no' so many times in my life ... it dawned on me that she just doesn't know how to do it."
Ayers, who has what's called congenital amputation, decided to pursue her dream without an agent.
"I was so new, I was so green," she said. "I didn't have a portfolio or anything. I had to start at the very beginning. I worked with photographers and makeup artists to build my portfolio first, and then I started going to local boutiques and telling them I'd model for them. It worked."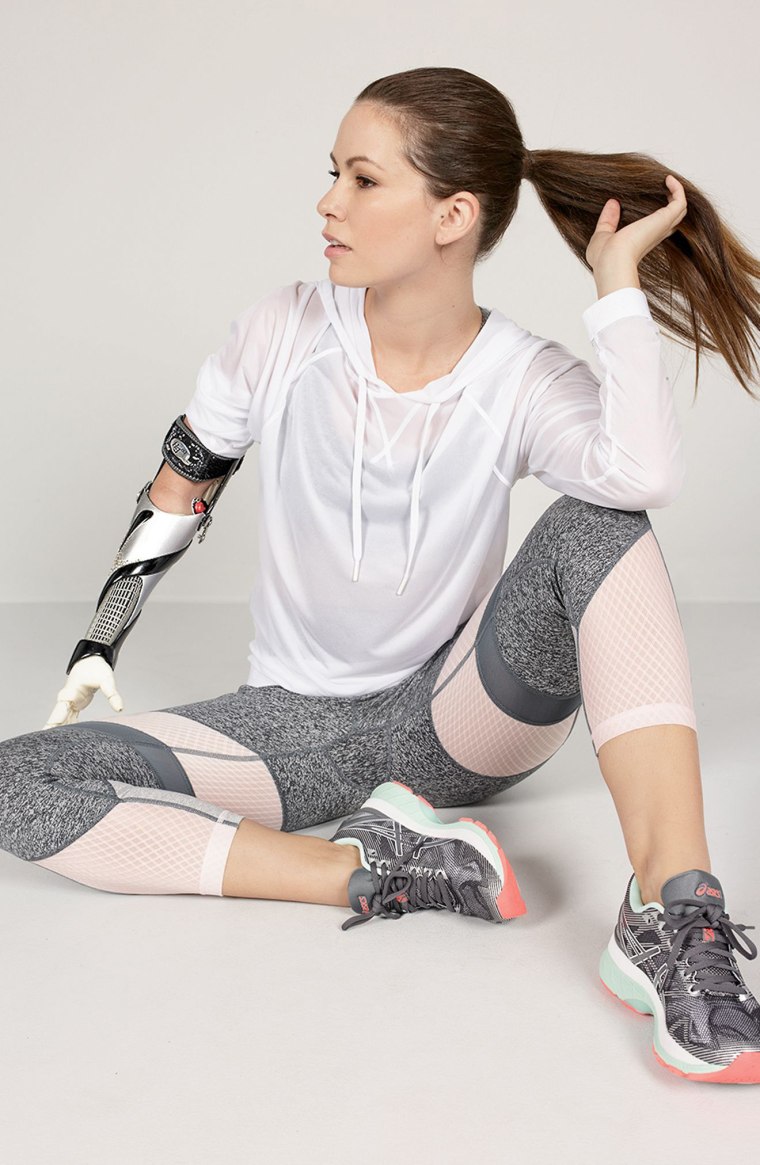 Ayers has since participated in six seasons of New York Fashion Week, mostly recently walking the runway for Art Hearts Fashion's shows last month. She has also modeled for Nordstrom.
And Ayers hopes to help others find their dream careers as a brand ambassador for Global Disability Inclusion, a consulting firm that helps companies attract and hire people with disabilities.
"She embodies all we represent," a representative for the firm shared with TODAY Style over email. "To show the world that a person with a disability is capable, confident, qualified (and, yes, beautiful) to be a world-class model."
Sometimes Ayers wears her prosthetic arm on shoots; other times she doesn't. It depends on what she's wearing, she explained.
"I'm comfortable wearing my prosthesis or not wearing it, but what I've found is that (directors) are really understanding," Ayers said. "They want to be as true about it as possible. They say, 'Would you wear a prosthesis with this, yes or no?' For the first Nordstrom catalog, I was wearing a long coat. I don't think (the prosthesis) even fit under that. With activewear, I wear the prosthesis every time."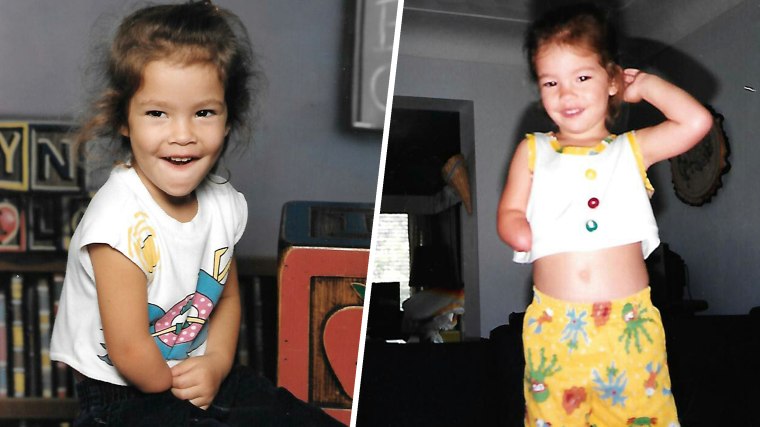 In real life, Ayers wears a prosthetic arm only occasionally — she's saving up to get a model with fingers.
"I use it more as a tool," she said. "I use it for working out primarily, kayaking, doing things outside."
"I have adapted," Ayers added. "I also have a boyfriend who helps me put on necklaces and things like that. But as I'm getting older, I'm noticing a lot more wear and tear on my left arm and shoulder, because it's unbalanced. I think a new (prosthesis) would help that."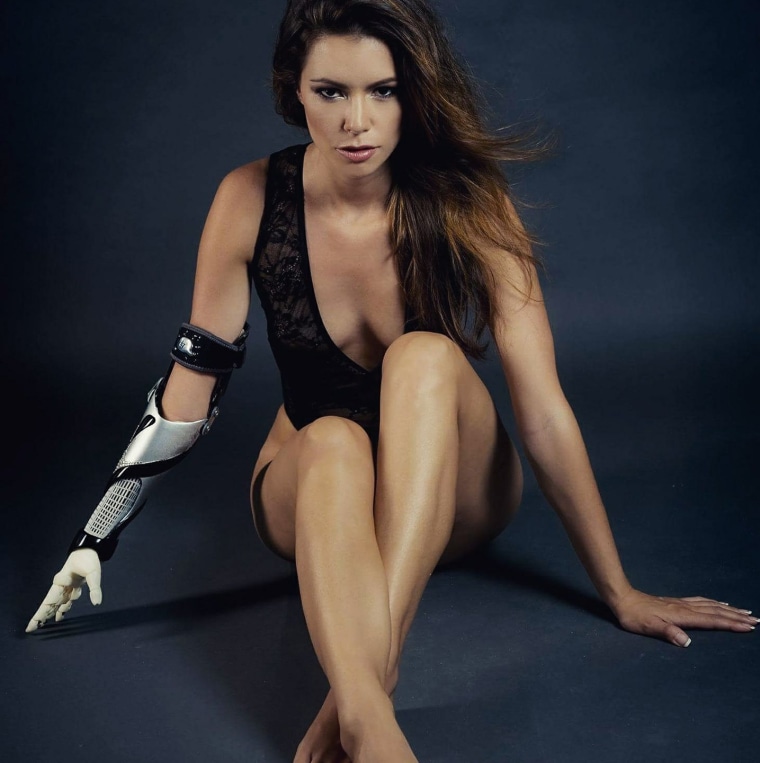 Ayers, who asked that TODAY Style not disclose her age, as it's yet another hurdle she has to face in the modeling world, has come a long way from being a little girl in Oregon, where she grew up and was bullied for what made her different.
"Kids are really accepting when they're young," Ayers said. "But as I got a little older, around third grade, that's when people started name-calling. I was beat up by a boy because of my disability. A neighborhood bully."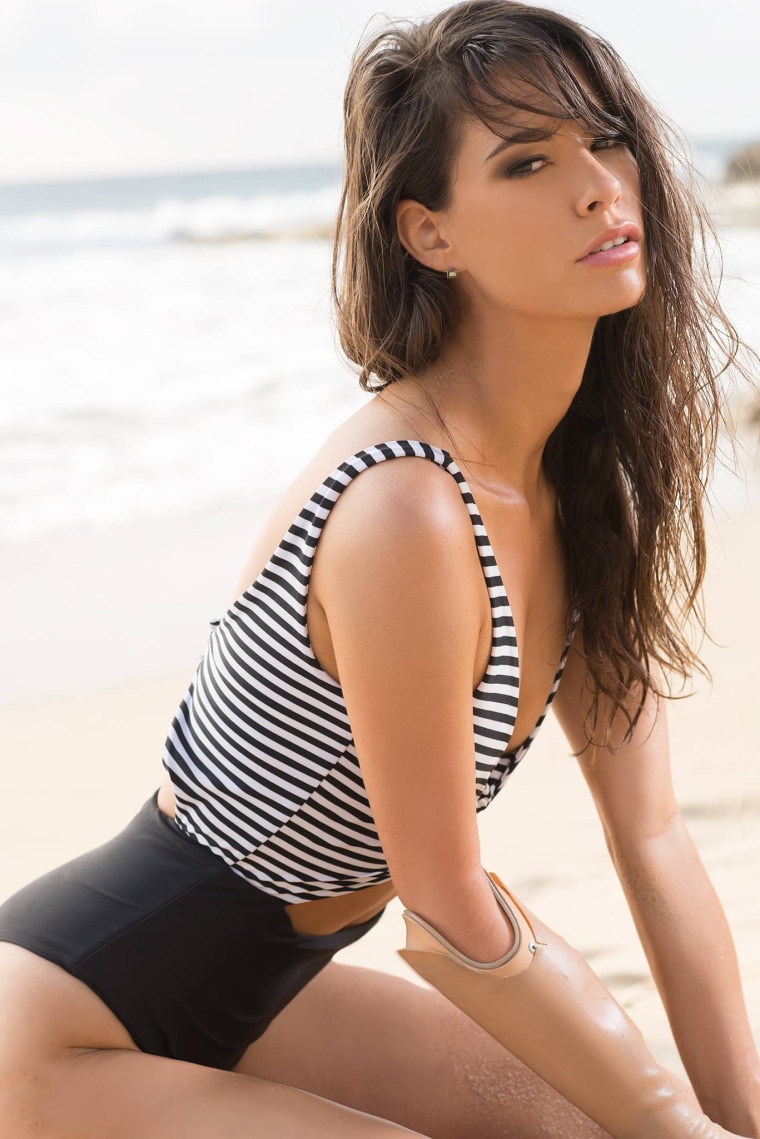 Another time, at a school basketball game — Ayers did end up making the team — people from the opposing team booed her on the court, calling her a "one-armed freak," Ayers said.
But it's different today, she explained.
"It's not as bad now," Ayers said. "When I was a child, it was really difficult. We didn't have (double-amputee) Amy Purdy on 'Dancing With the Stars' and people with disabilities on TV at all. In the past five years, I've seen a big shift and a big push from Hollywood, actually, to be more inclusive for people with disabilities."
Along the way, she's met many children who are just like she once was: living with a disability — and having a dream.
"I didn't realize how many parents and how many amputees would come to me ... and share their stories of excitement that they finally have somebody out there that's representing them," Ayers said. "That somebody looks like their child. I think it gives people hope, and it inspires people to live out their dreams, regardless of their situation."
This story was originally published on Aug. 3, 2017.