The American Music Awards red carpet showcased skin — a lot of skin. Looks were bold, sexy and downright daring, yet somehow remained tasteful.
RELATED: Celine Dion's tribute to Paris victims brings AMA crowd to tears.
We've chosen a few of our favorite looks below, but we want to hear what you think. Tell us your thoughts on the TODAY Style Facebook page.
Selena Gomez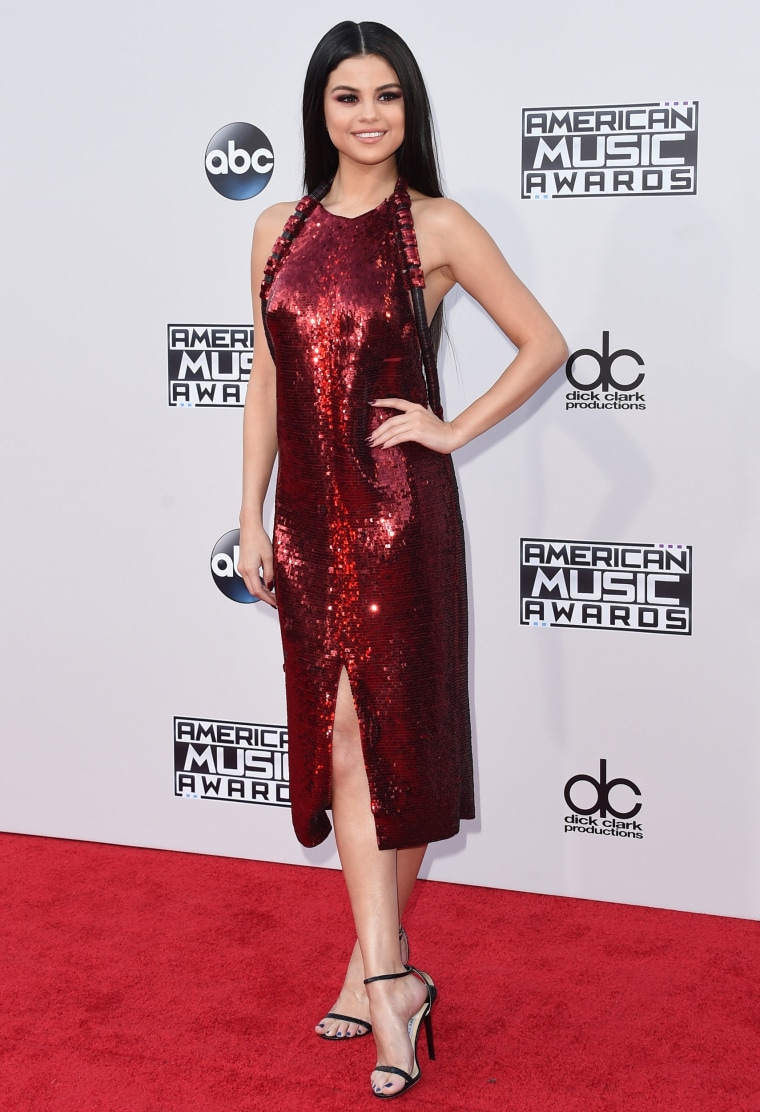 Selena Gomez showed just how much she's grown up in a sexy, red-sequin shift dress. "The dark red was hot and vampy without being trashy," Stacey Brice, a stylist and image consultant with S. Brice Consulting, LLC, told TODAY.
Gwen Stefani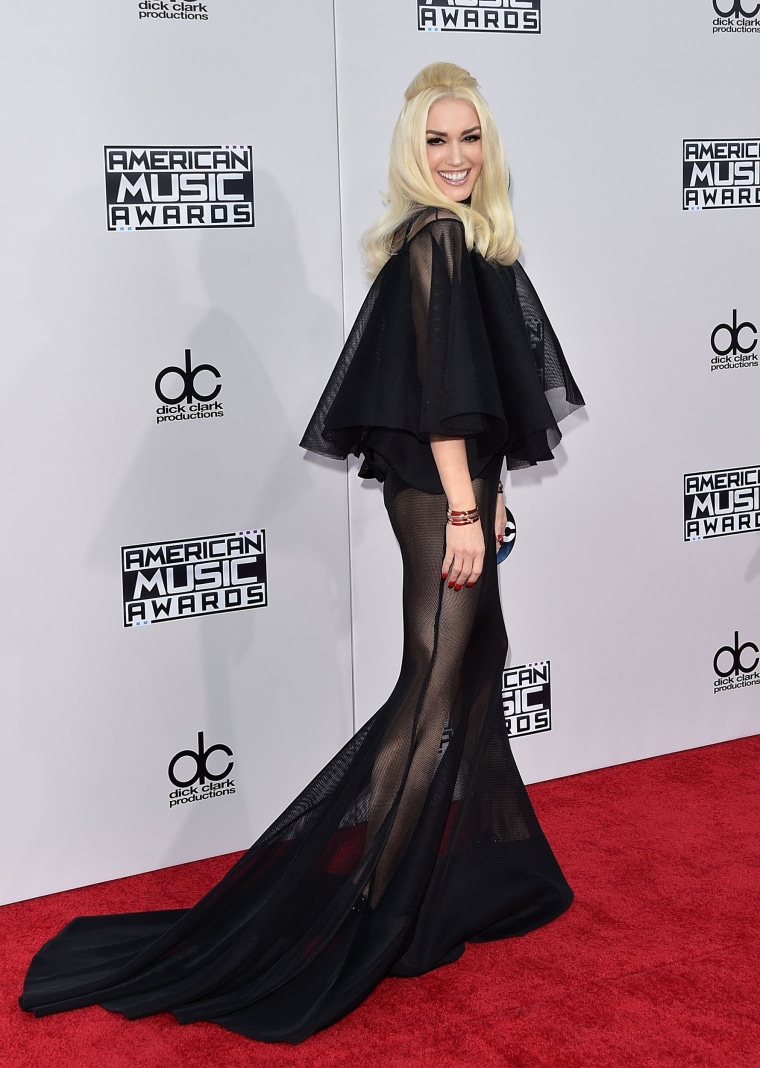 Stefani is a superhero to so many of us, and it feels appropriate that she donned a caped with her (very sheer) tulle dress. She makes it look so easy to be fashionable!
Demi Lovato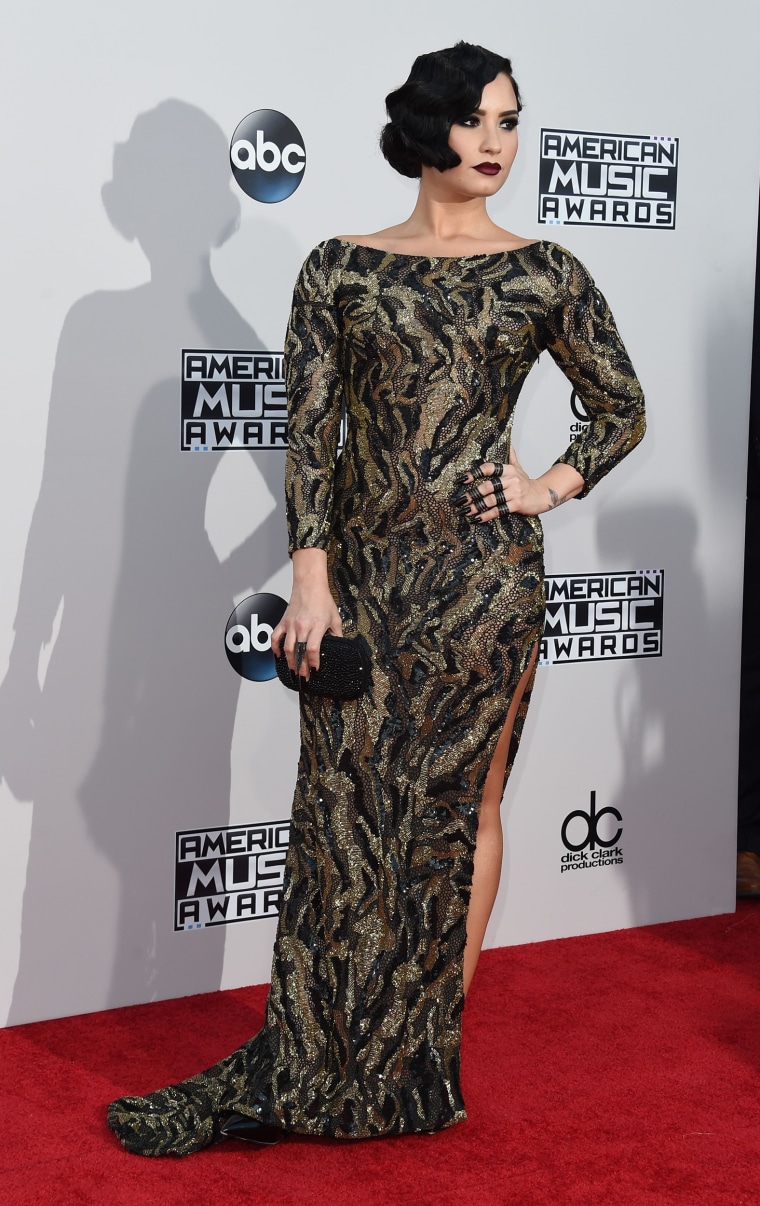 "Demi Lovato was stunning in this Lorena Sarbu number!" Brice said. "The hair and makeup were absolutely perfect with the dress selection. She could've gone a little more youthful and rock 'n' roll, but I still loved the look."
Zendaya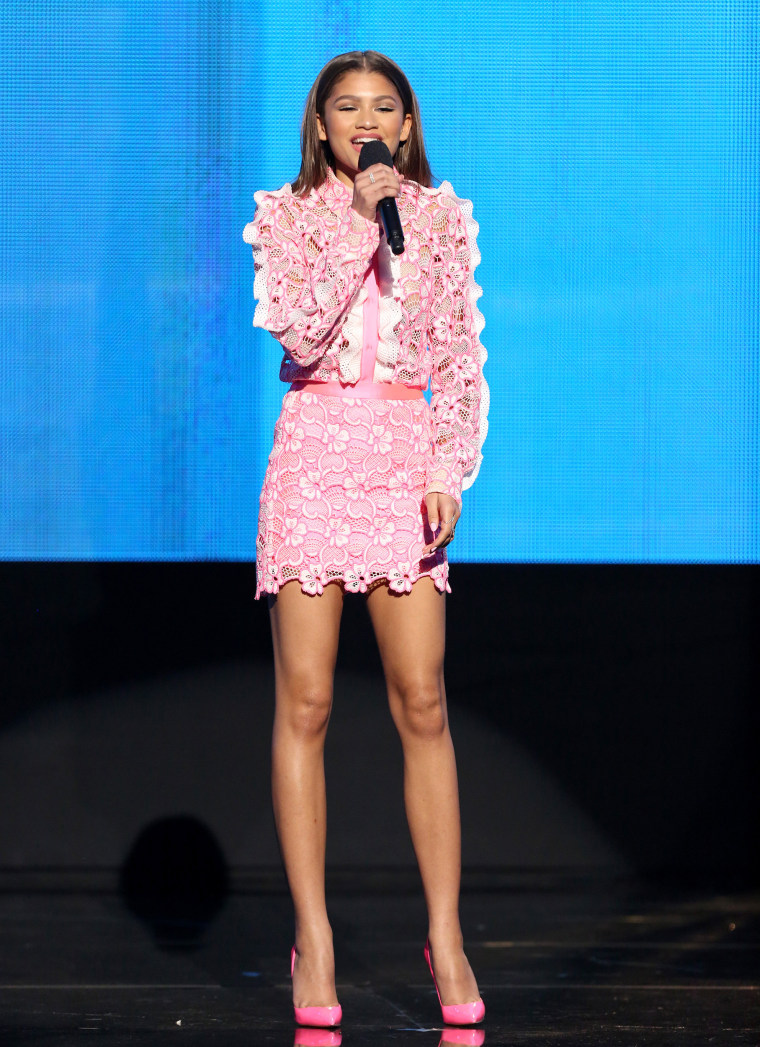 Zendaya nailed her red carpet look according to celebrity fashion designer and stylist, Angel Brinks. A pink floral ensemble was a great look for the 19-year-old star. "This combo resembles a fashion-forward suit; [a] business look with a very cute and sassy twist," Brinks commented.
Hannah Davis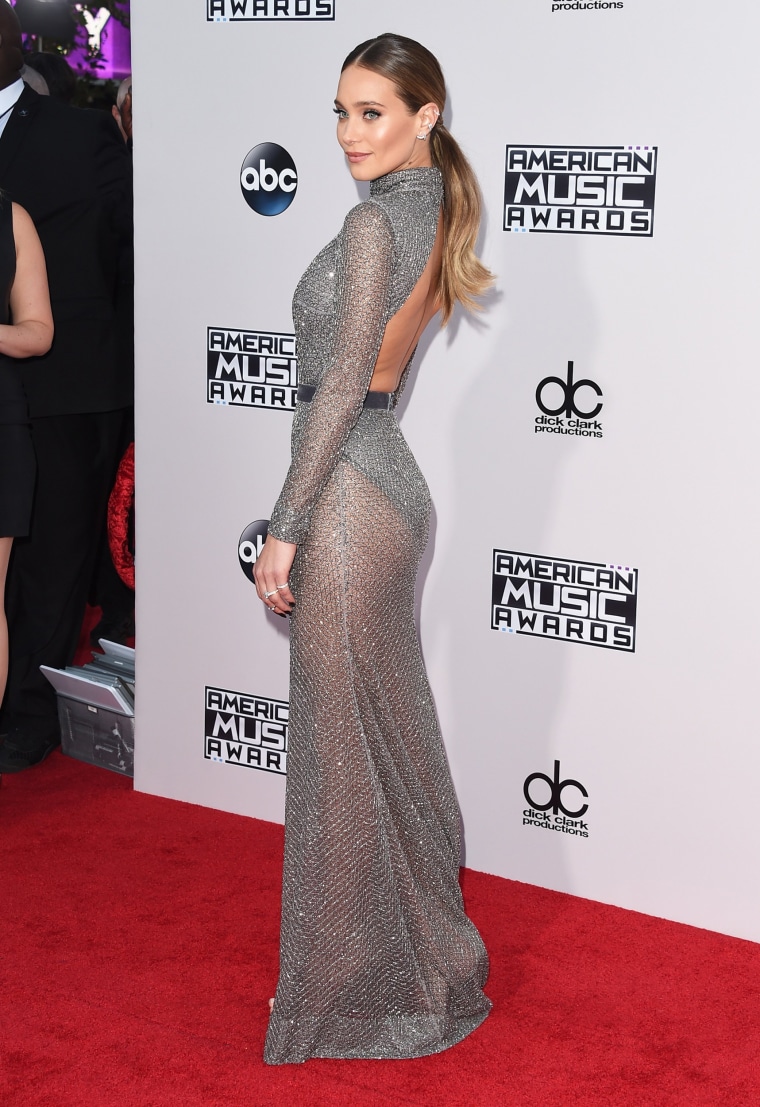 Hannah's dress has it all. "This dress really hugs her killer body in all the right ways," Hannah Greenblatt, of Los Angeles based styling team Annie + Hannah, told TODAY.
Carrie Underwood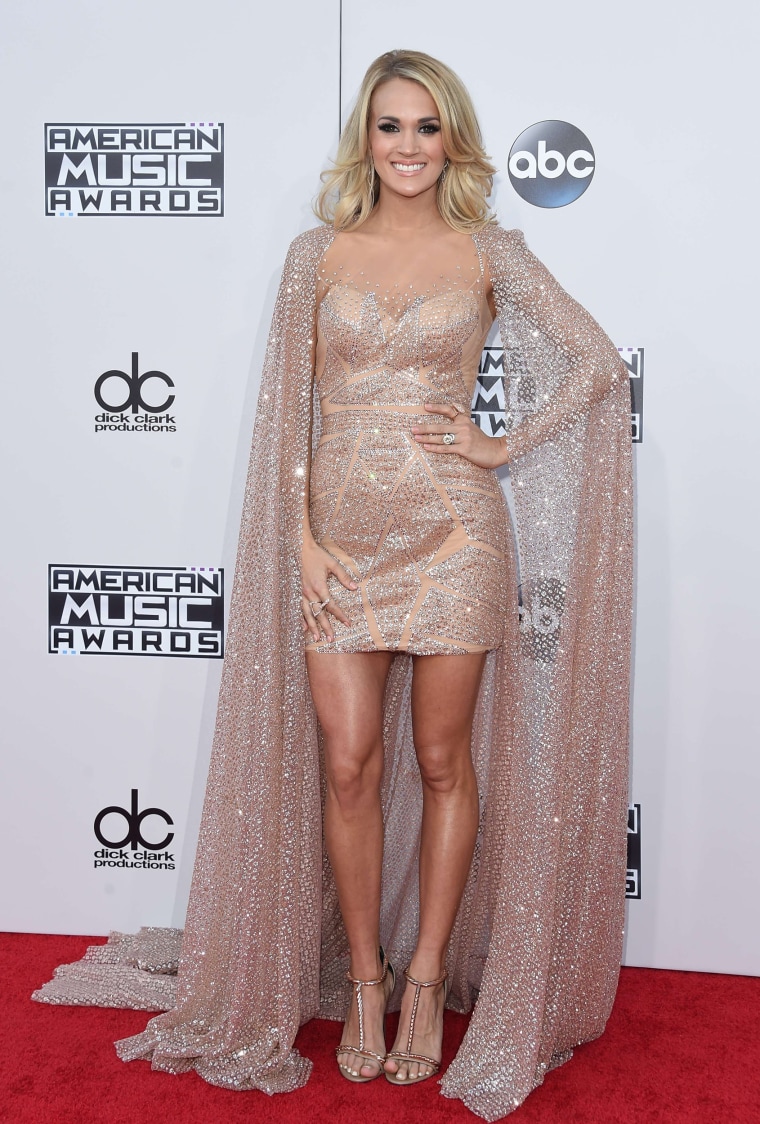 Another gorgeous blonde in a cape! This time, Carrie Underwood rocked a nude and bedazzled Elie Madi design.
Julianne Hough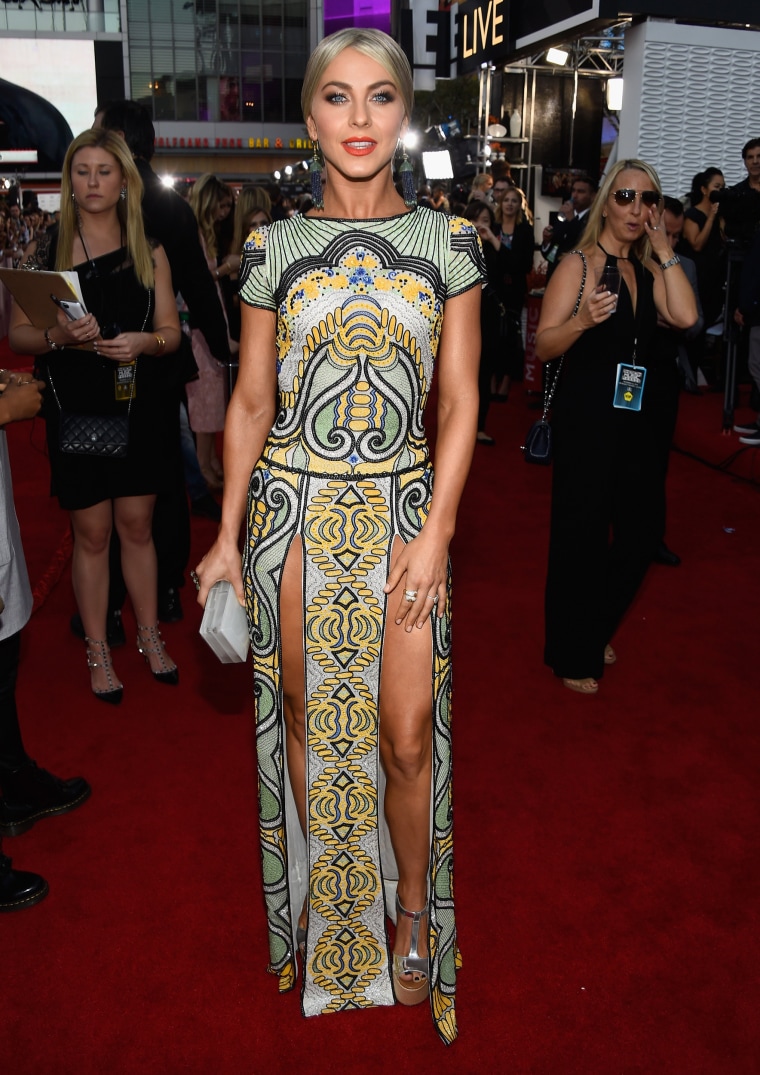 Since Angelina's leg slit debuted on another red carpet years ago, starlets have been going for this leg-loving look as often as possible. Hough kicks it up a notch with a double leg slit. "Last year she looked like a Bond girl. This year ... she looks fresh," said Seleah Simone, a professional stylist and TV correspondent for AllHipHop.com.
Chloe Graze Moretz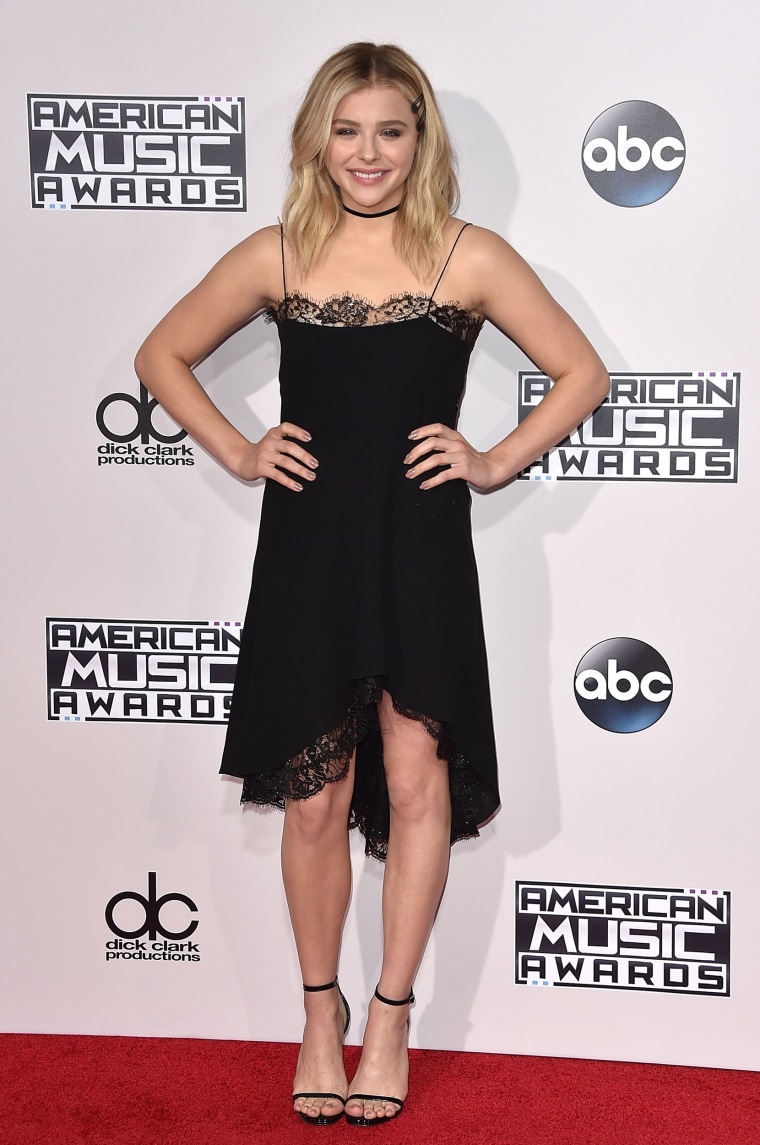 The 18-year-old actress went simple and sophisticated, in a lace-trimmed slip with subtle accessories and minimalist shoes. We love this look!
Gigi Hadid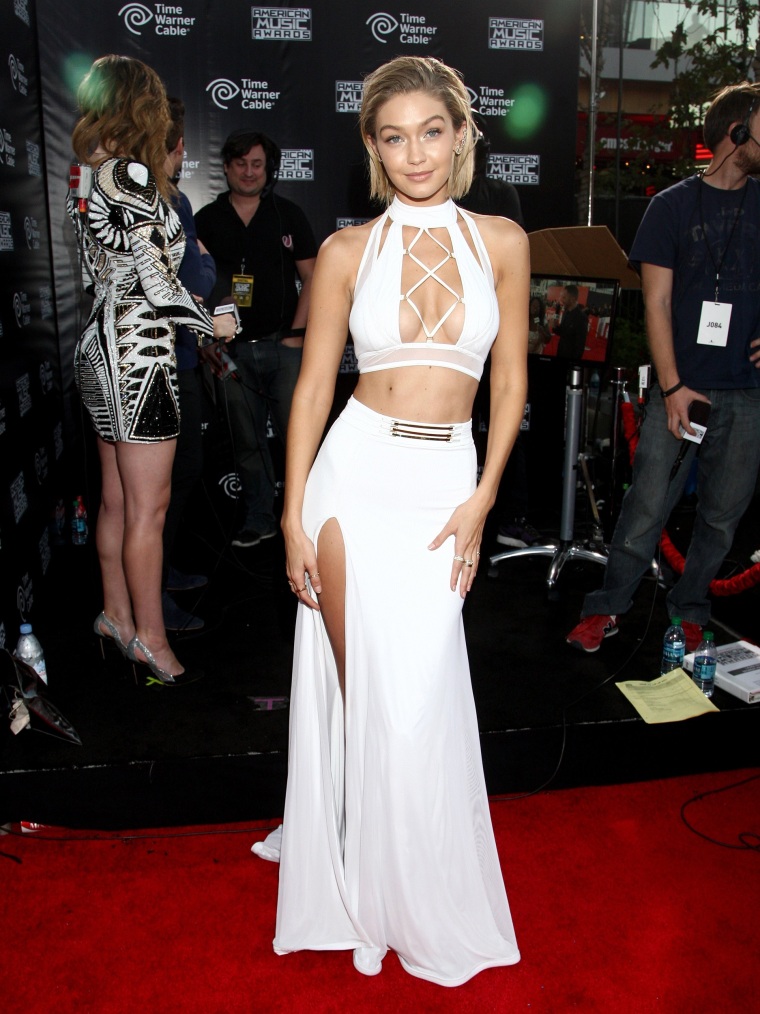 "I really love seeing these powerful and beautiful women embracing their curves and accentuating their forms with sheer fabrics, beading and ultra-high slits," Greenblatt said.