By Rina Raphael
The fashion industry's issue with plus-size models just got... well, a bit heavier.
American Apparel publicly rejected the winner of their "Next Big Thing" plus-size model contest. When the cheeky retailer, famous for their provocative ad campaigns, announced in August what they none too subtly termed the "Next BIG Thing," they said the event's purpose was to find new "fresh faces" with "curvaceous bods" for a "bootylicious photo shoot" to model their newest XL pants.
To Dallas actress Nancy Upton, that choice of words had a patronizing tone toward plus-size women – so much so that she decided that American Apparel might need its consciousness raised a little. So the size-12 beauty got to work with a photographer friend, unleashing an online campaign of images that were as ironic as they were racy.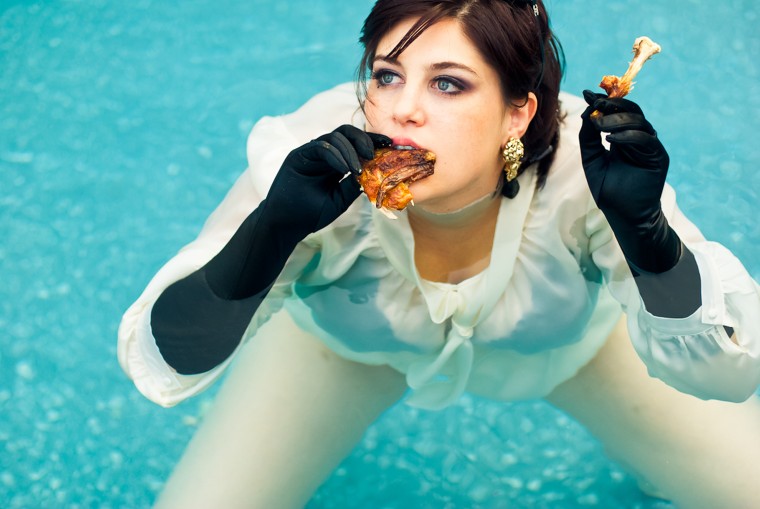 In one, Upton bathed seductively in ranch dressing. In others, she mauled a cake with a come-hither look and devoured chicken in a swimming pool, all the while decked out in skimpy outfits and glamorous accessories and makeup. The photos worked so well they went viral, and Upton won the popular vote in the online contest.
The trouble was, she wasn't nearly so popular with the folks at American Apparel. Creative director Iris Alonzo sent Upton a letter informing her in no uncertain terms that she would not be collecting any contest prizes, no matter how much the Web loved her.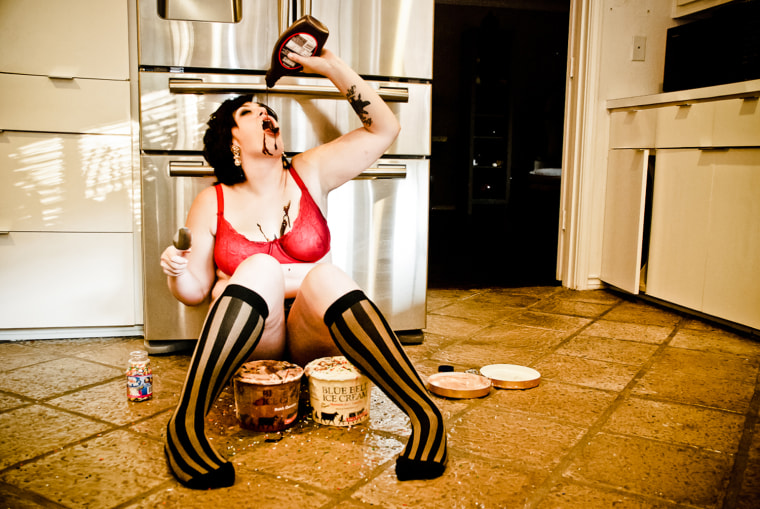 "It's a shame that your project attempts to discredit the positive intentions of our challenge based on your personal distaste for our use of lighthearted language, and that 'bootylicious' was too much for you to handle," Alonzo wrote. "I wonder if you had taken just a moment to imagine that this campaign could actually be well-intentioned, and that my team and I are not out to offend and insult women, would you have still behaved in the same way, mocking the confident and excited participants who put themselves out there?"
But Upton, 24, says she meant no harm; she was merely spoofing the contest's own less-than-reverent language. In a TODAY interview September 23, Upton said she thought plus-size women are rarely depicted as real women. "You don't need to market to women individually or differently just because they're a little bit bigger," Upton told Ann Curry.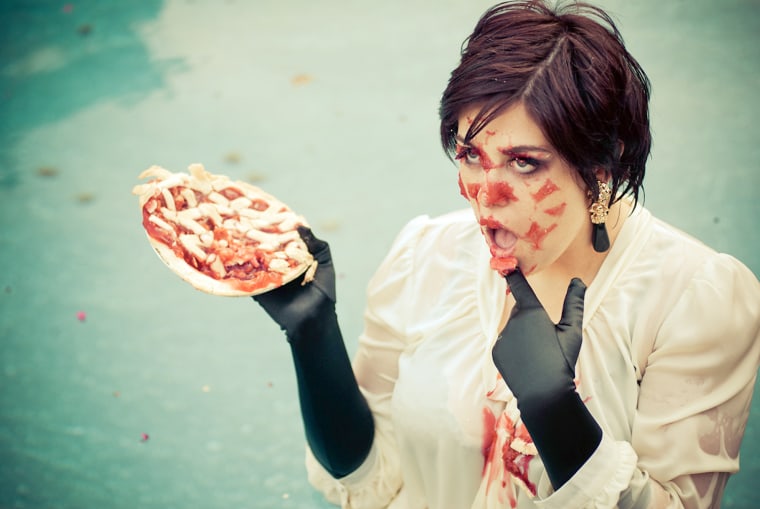 She's not alone: The ad was heavily criticized across the Internet. "If the superfluous plus-size puns weren't enough to turn your stomach, did the amount of sleaze in those few short paragraphs do the trick?" wrote Styleite of the ad. TheGloss.com was also critical of "how ridiculously off the mark" the contest's announcement was.  
"[American Apparel] used fake, cutesy words like 'bootylicious' instead of positive ones like 'sexy' or 'gorgeous,'" Upton told TODAY.com. "They used more positive adjectives for the pants they were selling."
Upton believes that it's not that American Apparel "didn't get the joke"; it's that her photos focused so much negative attention on the company that executives view her project as something far more sinister than she had intended.
Since then, American Apparel has agreed to fly Upton and her photographer out to L.A to meet with the company's creative directors. "I'm really excited to talk to these creative directors and just see what it's like from one's perspective being inside of the machine and what it's like being in the fashion world and maybe offer a different, consumerist, plus-size perspective," Upton said.
As for her fashion future, Upton is not actively pursuing a career in plus-size modeling. But, she told TODAY.com tartly, "If I ever do it, I'd do it for the right brand."
More: Plus-size model is 'shocked' at being retouched
Plus size models buck thin trend in magazine