You've never seen an American Apparel ad like this before.
The fashion brand, once famous for its suggestive campaigns and controversial CEO, appears to be turning a new page with its latest ad, featured exclusively on the back cover of VICE Magazine, according to Women's Wear Daily.
"Women have always been in charge at American Apparel," the ad reads, listing names of women who are top executives at the brand, and featuring photos of various female employees.
It's a far cry from the gritty images of scantily-clad women that have garnered negative attention in the past and perhaps it's a sign of what's in store for the future of the brand since CEO Dov Charney was ousted last year.
Retail experts say the pro-women ad might be proof the brand is trying to ditch its risqué reputation for a more female-friendly image.
"I think it's very interesting," retail analyst Liz Dunn of Talmage Advisors told TODAY.com. "I appreciate the company's effort. I don't know how effective the marketing will be at actually selling products, but if this is part of a longer-term effort to turn around their image, it's a step in the right direction."
"I think [the ad] is something that appeals to an audience that's a bit in the know about American Apparel's controversies," she added.
Charney was fired last June after facing multiple sexual harassment lawsuits.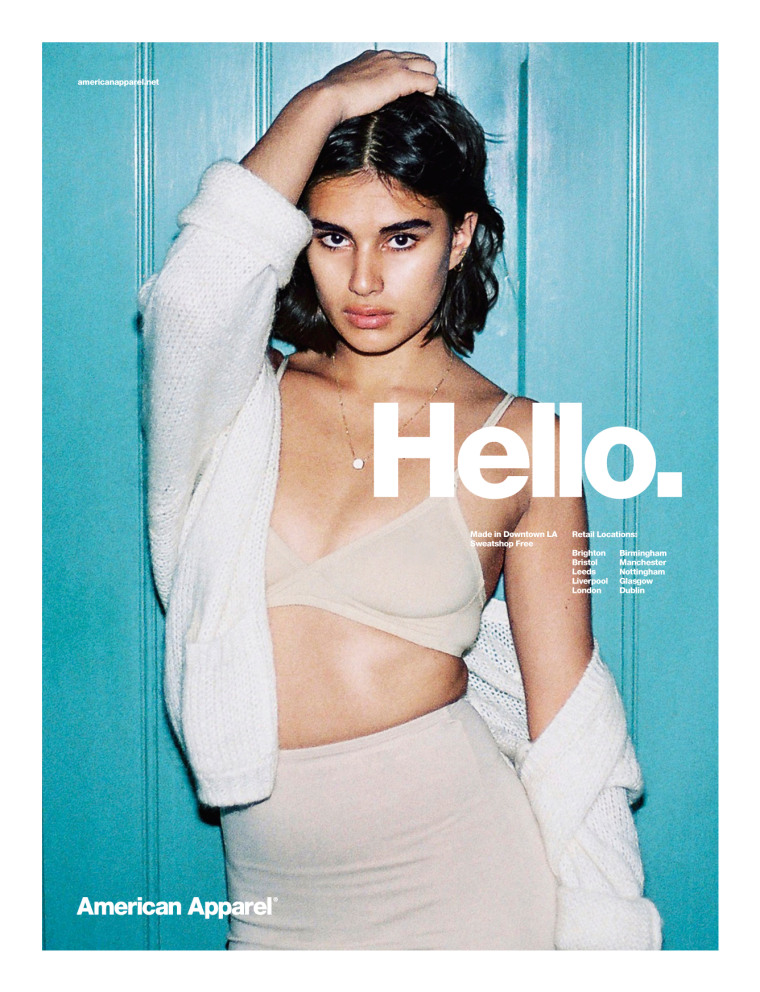 American Apparel, known for its "Made in America" basics, also posted the "Hello Ladies" ad on Instagram last month for International Women's Day, noting that 55 percent of the brand's workforce are women.
Of course, no American Apparel ad is without controversy. Some outlets have pointed out that not all of the women featured in the ads are still employed by the brand. American Apparel did not yet respond to TODAY.com's request for comment.