TODAY is throwing a wedding ... a "big fat" one! And thanks to your votes, we finally found our lucky couple.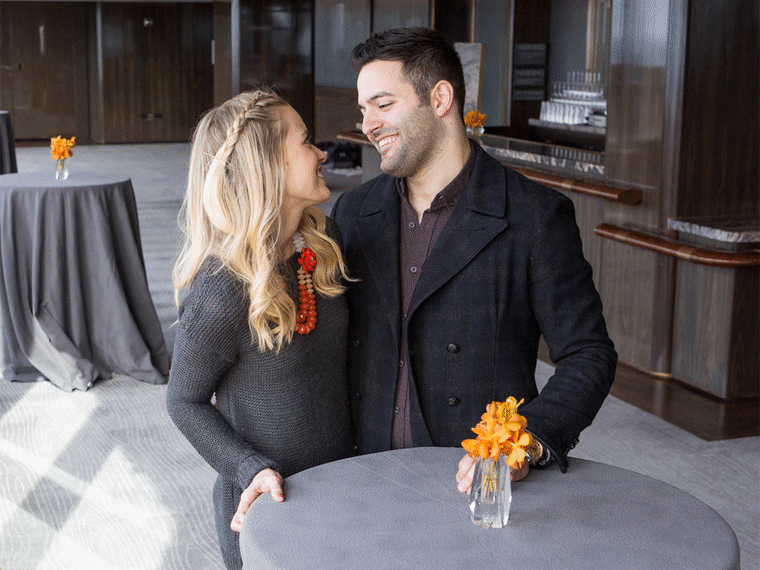 In honor of the March release of "My Big Fat Greek Wedding 2" and in partnership with our sister company, Universal Pictures, TODAY is throwing a dream wedding in the famous Rainbow Room. The best part? Every aspect of the wedding — from the gown, to the rings, to the cake, to the bridesmaid dresses and so much more — is up to YOU.
We asked America to vote for their favorite couple and the results are in ...
Meet Kaitlin Roseman and John West from Chicago!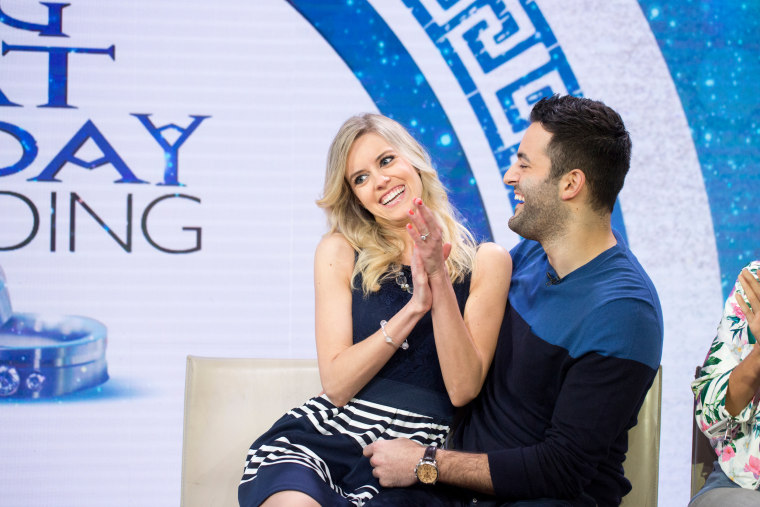 Some say that there are plenty of fish in the sea, but these two were hooked right from the start. Kaitlin and John met on an online dating site called "Plenty of Fish" nearly five years ago. They had their first date at a local sushi restaurant and closed the place down, chatting for hours and even planned their second and third dates that night!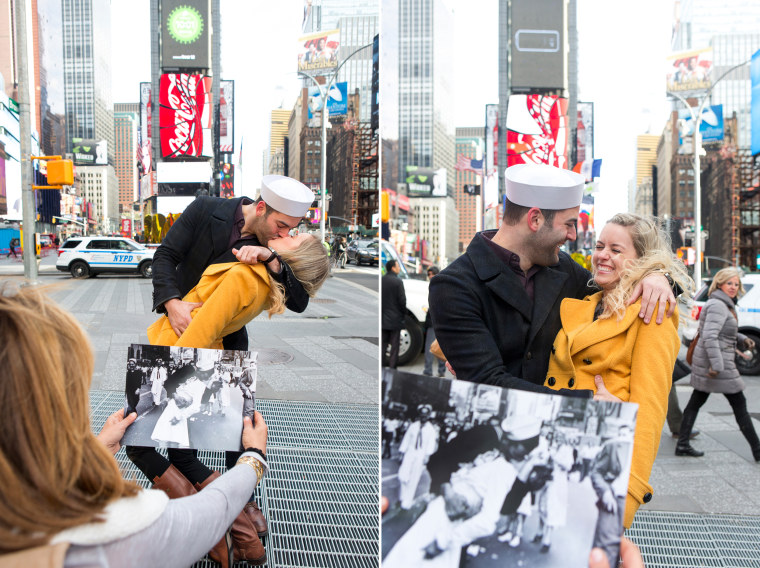 Since then, their bond has been undeniable. John loves Kaitlin's big and caring heart and Kaitlin loves John's ambition and sense of humor. They both come from big families. Kaitlin's dad was one of nine, and John's parents are both one of eight kids. He has more than 50 first cousins! John's big Italian family will find any excuse to celebrate together: a party, a sleepover or the annual "We are Family" Christmas gathering.
As Kaitlin and John's relationship grew, Kaitlin was offered an elementary school teaching job in Houston, Texas. So what was John to do? Follow her to the ends of the earth, of course! And off to Texas they went.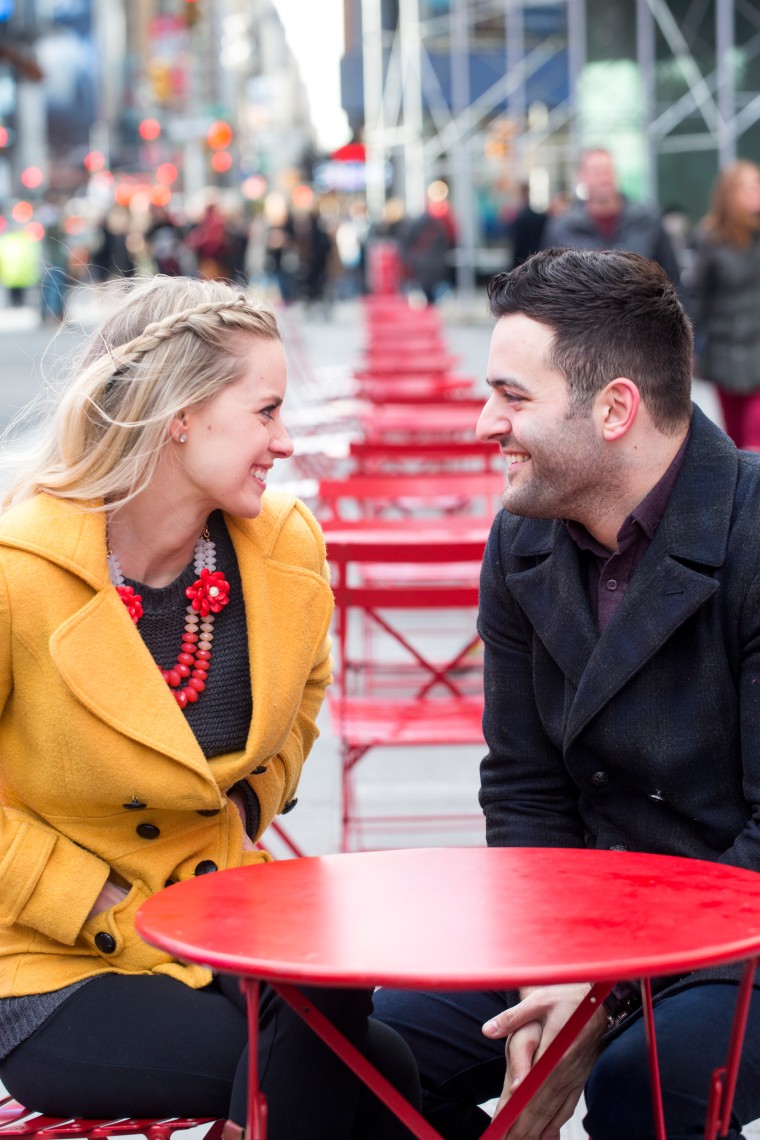 Eventually, family brought them back home to Chicago as Kaitlin's father fell ill and unexpectedly passed away. John was her rock through it all, lending a shoulder to cry on, arms to comfort and ears to listen. This past New Year's Eve, John planned a surprise proposal with the help of their local TV station and while shocked, Kaitlin didn't hesitate to say, "Yes!"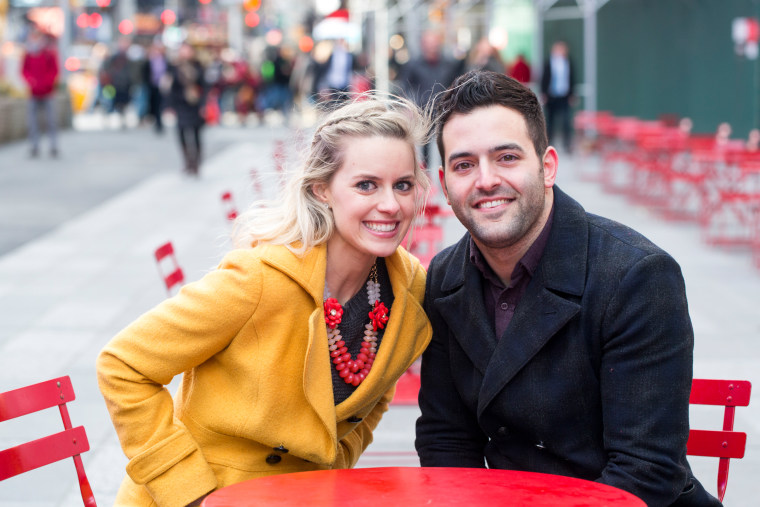 After casting their net wide in this sea of possibilities, Kaitlin and John know that they've found the catch of a lifetime in each other.
Will Kaitlin and John be the lucky couple to win "My Big Fat TODAY Wedding?" Flip through their photo album before you vote.
Be sure to check in next week to help plan a dream wedding for Kaitlin and John!