After Susan Cox, 61, of Saverna Park, Maryland donated a kidney to her husband a few months ago, he wanted to give her something extra special.
So he decided to bring her to the TODAY plaza for an Ambush Makeover.
Cox works as an accountant for the University of Maryland, and although she has worn her hair short for 30 years, she wanted a new look.
She was certainly happy with the one she received Thursday!
"Oh my gosh, wow," she said with a smile, admiring her new look in the full-length mirror on set. With a chic, wash-to-wear cut and a stylish leather jacket, we'd have to echo her sentiments.
"She looks fabulous," her husband agreed, beaming.
Next, P.J. Miller, who will turn 56 tomorrow, of Denville New Jersey, is the director of a Sunday school in her area. Her son and husband are traveling overseas, and she and her daughter were just having a fun girls' weekend when they decided to try for an Ambush Makeover.
Miller told the ladies that she feels like a "schlump," and really needs a pick-me-up. She also cuts her hair herself.
Her big reveal had her jumping up and down for joy ... and her daughter was just as thrilled.
"Oh my god ... oh Mom, you look so pretty," she commented tearfully.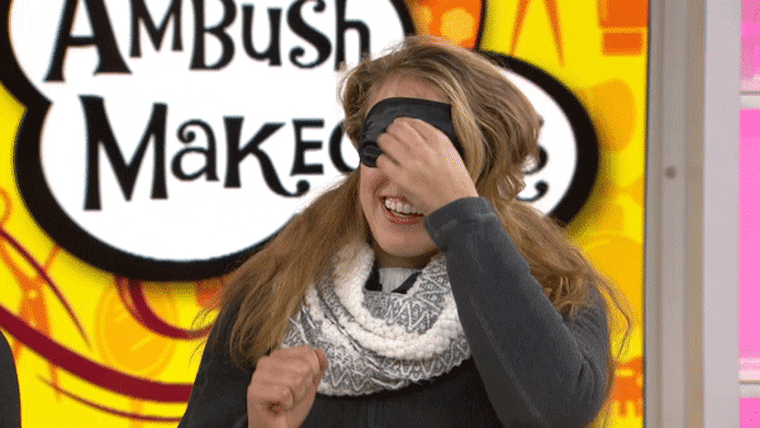 Watch more Ambush Makeovers here!