It was a day of celebration and pampering for two ladies picked from the plaza by our Ambush Makeover team. Celebrity hairstylist Louis Licari and TODAY Style expert Jill Martin found two lucky women who were ready for a whole new look.
Marylynn Harvey from Suffolk, Virginia is in town with her husband Allen for their 30th anniversary and what better way to celebrate than with a brand new look!
The grandmother of four admitted that she practically lives in jeans and t-shirts and she hasn't had a haircut in a long time. Marylynn was ready for a change.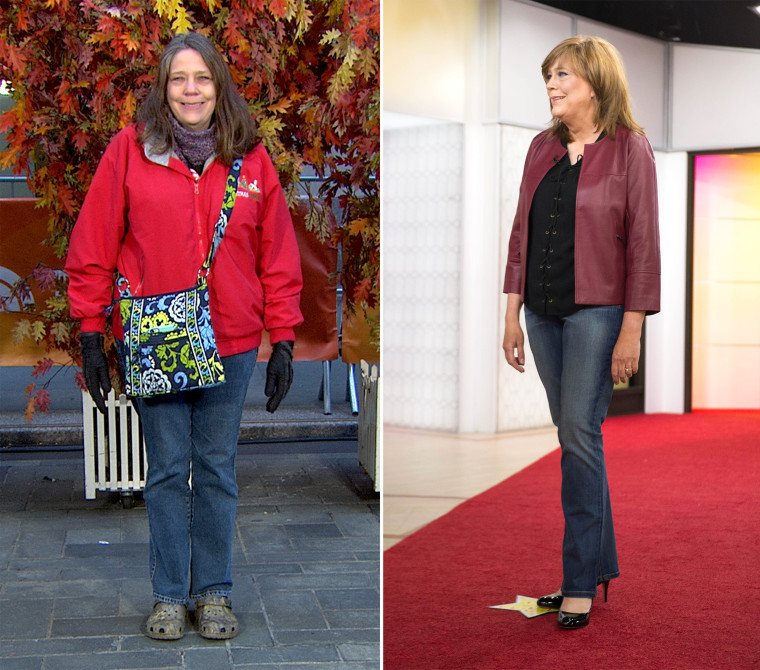 RELATED: 'Ready for the red carpet!' See husband's charming reaction to his wife's Ambush Makeover
Louis lightened Marylynn's color for a warm brunette with subtle highlights to frame the face and Arsen Gurgov chose a flattering cut with side swept bangs that helped accentuate her fabulous eyes as well!
It's safe to say Allen was thrilled with the new look!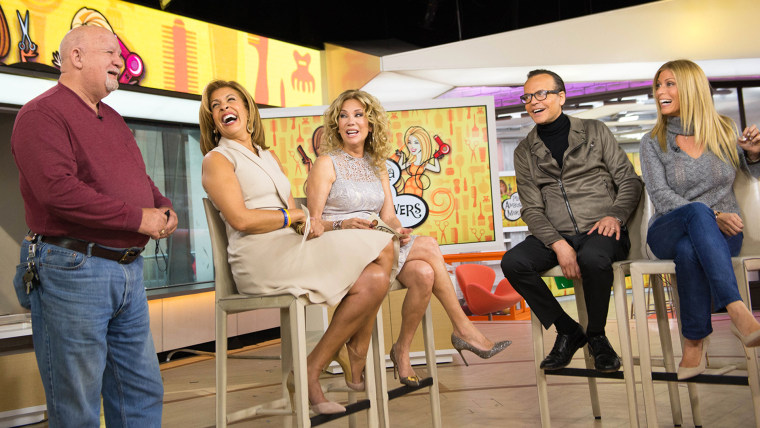 RELATED: 'Love it!' Woman gets stunning makeover to celebrate 30th anniversary
Because Marylynn loves to wear jeans, Jill chose a style she can copy every day. The lace-up detailing on the black blouse elevates the look and Jill paired the outfit with a rich burgundy leather jacket for the ultimate fall outfit.
Linda Jayne, 53, from Washington, New Jersey has had a tough time over the past few years taking care of sick family members and was recently laid off from her job. Her cousin Sherry encouraged her to come out to the plaza for a makeover and Linda was thrilled to be chosen!
"I need to look fabulous so I can go on interviews and try to get a really great job," Linda told TODAY.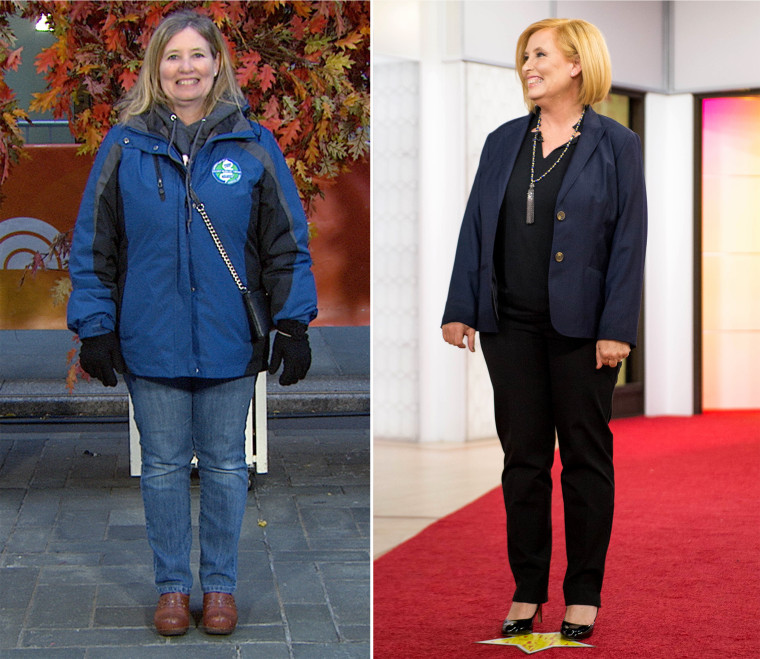 RELATED: 'Shock to the system!' Son's mind is blown after mom's Ambush Makeover
Her new look is the perfect balance of professionalism without looking stuffy! Her chic cut from hairstylist Arsen Gurgov perfectly frames her face and the color, which Louis described as "strawberry-light," is the perfect soft blonde shade to highlight her gorgeous eyes!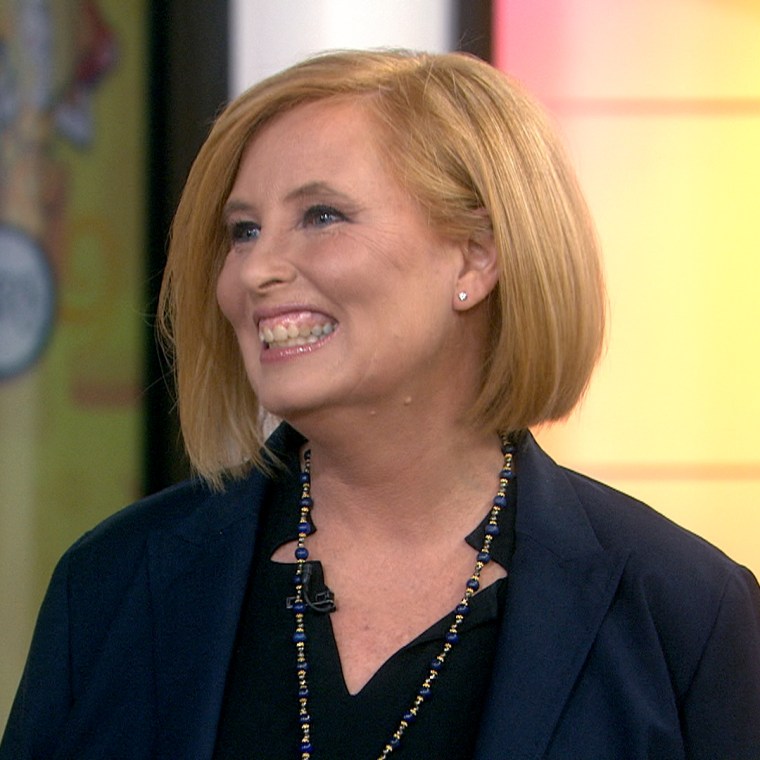 Jill chose a tailored blazer and straight leg pants for Linda, the perfect look for any interview setting and the addition of a tassel necklace is on-trend without being too showy.
RELATED: 'It's so good!' Woman shrieks with joy after seeing her sister's makeover
Congratulations to both ladies on their new looks! To get the look yourself check out the items below:
Hollywood Wash Bootcut Jeans, $99, Macy's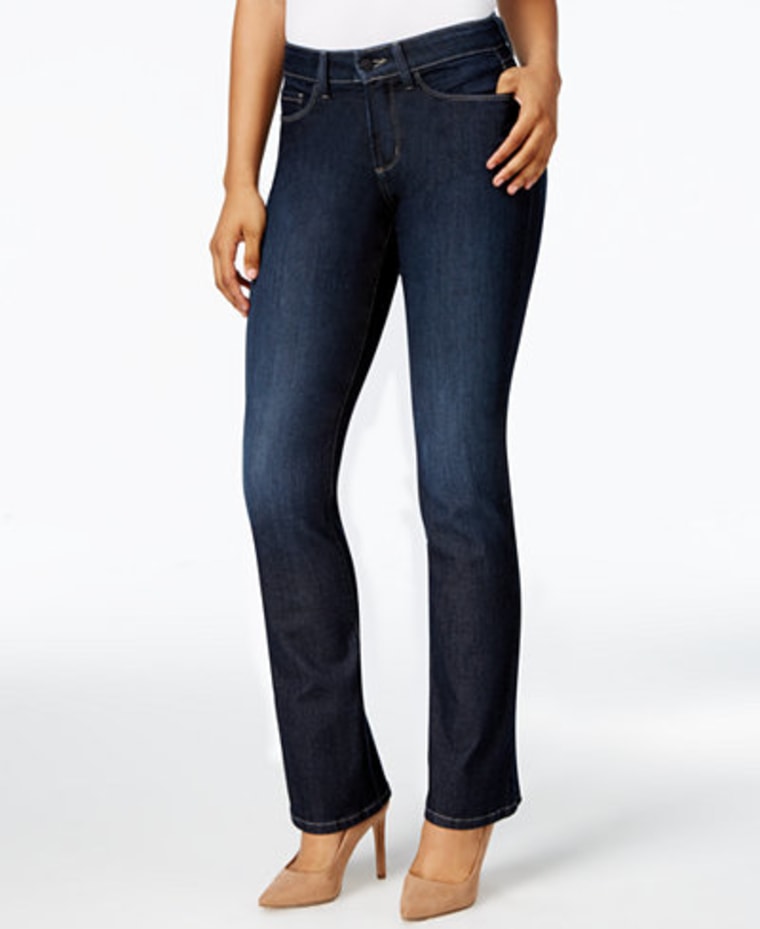 Swing Faux-Leather Jacket, $85, Chico's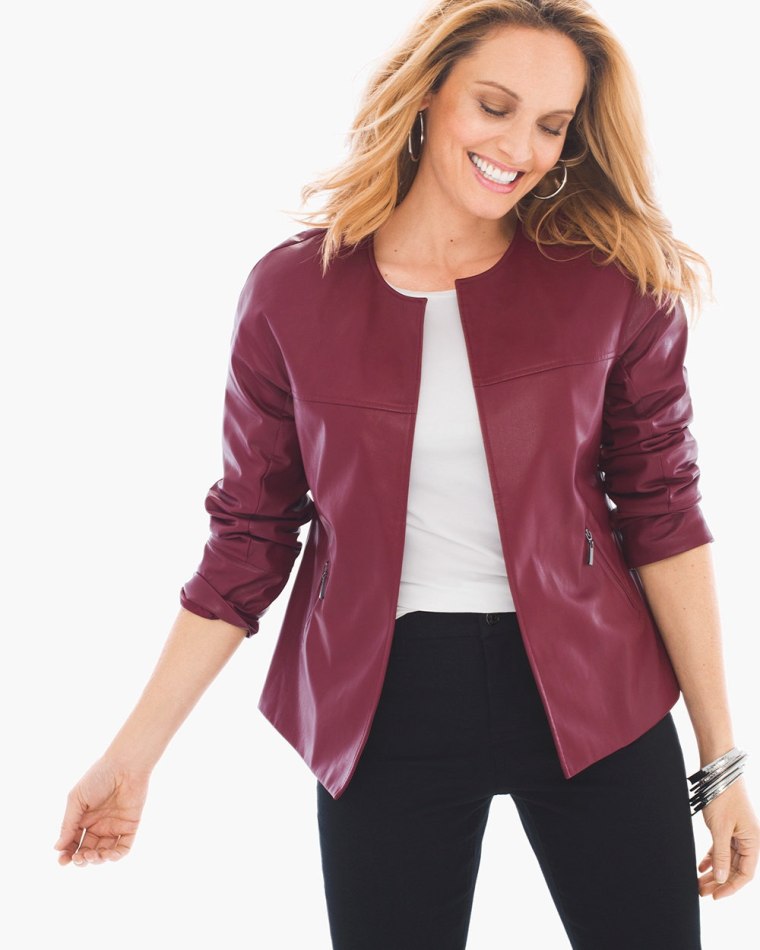 Nine West Jeans Tiana Lace-Up Top, $30, Bon-Ton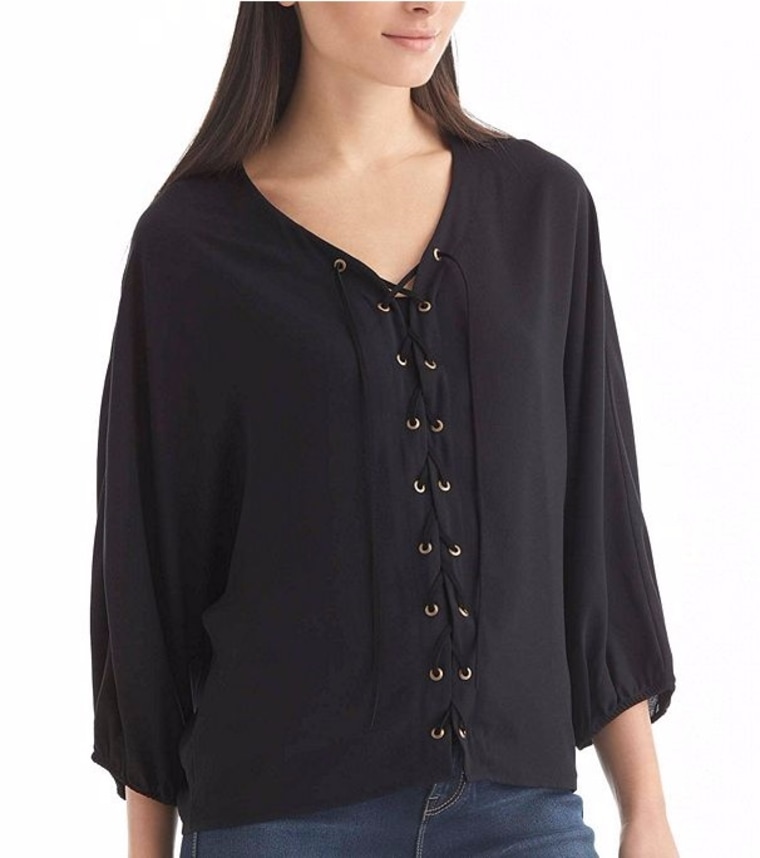 Wool Double-Button Blazer, $209, Talbots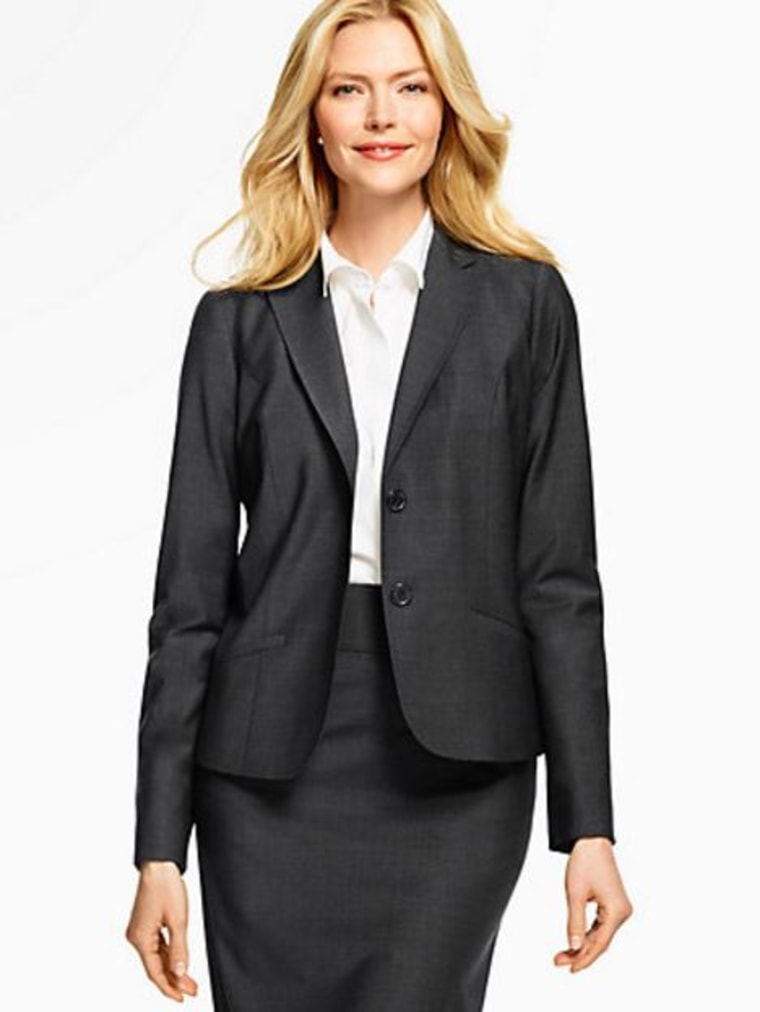 Wool Straight-Leg Pant, $129, Talbots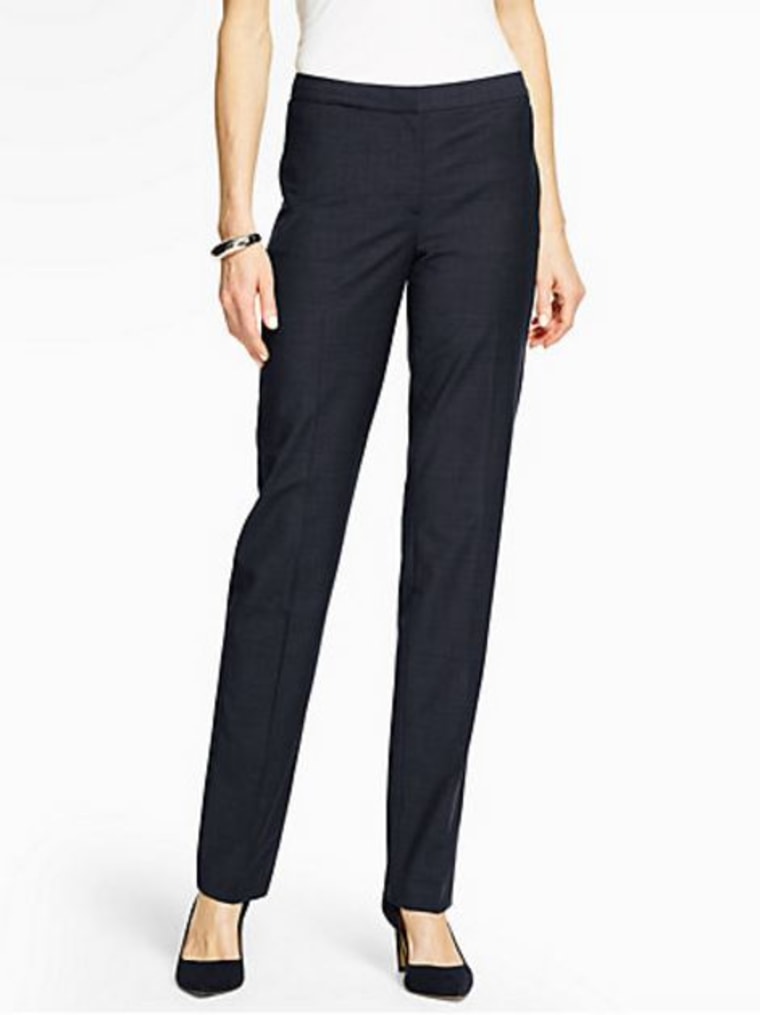 Scalloped Split-Back Blouse, $99, Talbots