Two lucky ladies on the TODAY plaza were selected to get Ambush Makeovers Thursday, and as always, celebrity hairstylist Louis Licari and TODAY's fashion guru Jill Martin worked their magic!
Robin, a 51-year-old dental assistant and mom from Michigan, was first up, and her transformation left her daughters speechless. Well, Almost.
"Oh, my gosh!" one of her girls exclaimed of mom's new glam look.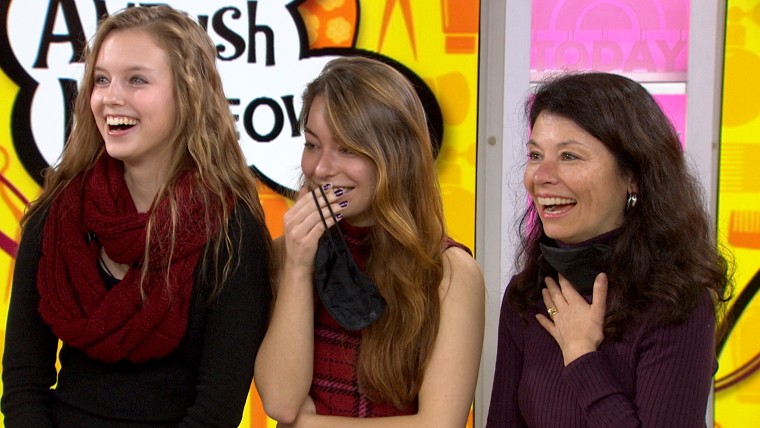 MORE: Best of Ambush Makeover: See KLG and Hoda's favorite redos of all time
But Robin wasn't the only one in the studio to show off a stunning transformation Thursday morning.
MORE: 'Oh goodness!' Ambush Makeover leaves two women, families in shock
Work-at-home mom Kim will soon celebrate her 40th birthday, and her makeover made her look amazing — and awfully familiar to Kathie Lee Gifford.
"Very Adele-ish!" KLG told her.
Now there's a compliment!
Follow Ree Hines on Twitter.