There was a whole lot of emotion in Studio 1A Thursday morning thanks to two lucky ladies' Ambush Makeovers.
VIDEO: Check out the beautiful transformations that made two women's families cry! 
Julie Bellaw, who turns 50 next month, could only shrug when TODAY's Jill Martin asked her the last time she did her hair. The smiling mom seemed surprisingly calm when Jill chose her from the plaza crowd to get a style switch-up — at least at first.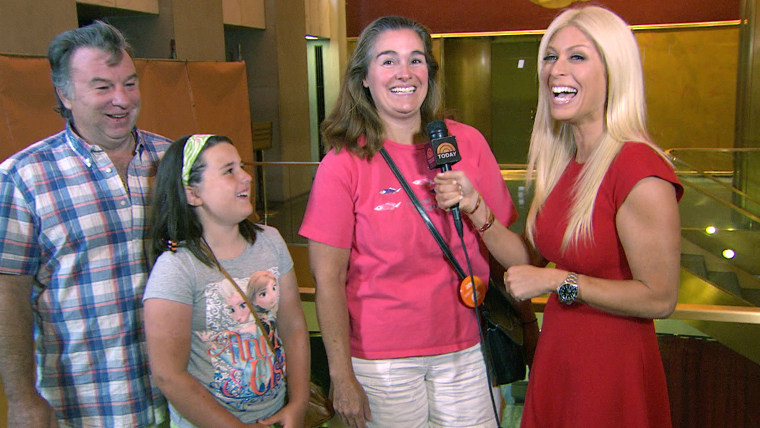 "I'm very calm normally, yes," the Lake Ann, Michigan, native said. "Thanks for picking me."

Bellaw's family was pretty relaxed about it, too. Her husband, Mike, said he was looking forward to "something new, different," while Julie's daughter, Becca, said, shyly, "It's really great." 
It wasn't until Julie emerged in a black-and-white patterned dress, gold accent jewelry and a short, layered cut-and-color that the feelings started to surface.

When Becca saw her mom's gorgeous new look, she burst into tears.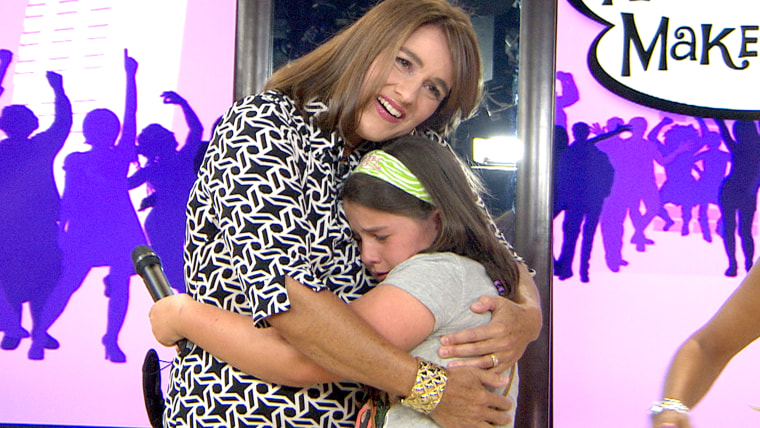 "Oh my gosh, I don't even look like me!" Julie exclaimed after getting a glimpse of herself in the mirror. "I think it's amazing." 
Teri Flati came to the studio with a whole crew, including her husband, daughter, sister and baby granddaughter. The critical care nurse usually takes care of others — it was about time for her to get the pampering she deserved. 
"I'm just excited to see how it comes out," the 56-year-old from New Cumberland, West Virginia, told Jill.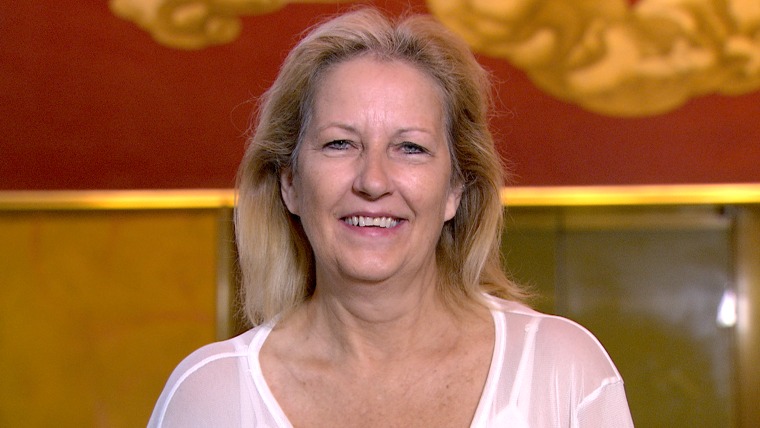 Her husband, Mike, was pretty enthusiastic, too. "Oh, I think it's going to be amazing," he said. 

When Teri came out wearing a form-fitting black dress and a pretty, face-framing bob, her clan couldn't help but gasp, "Oh my god!"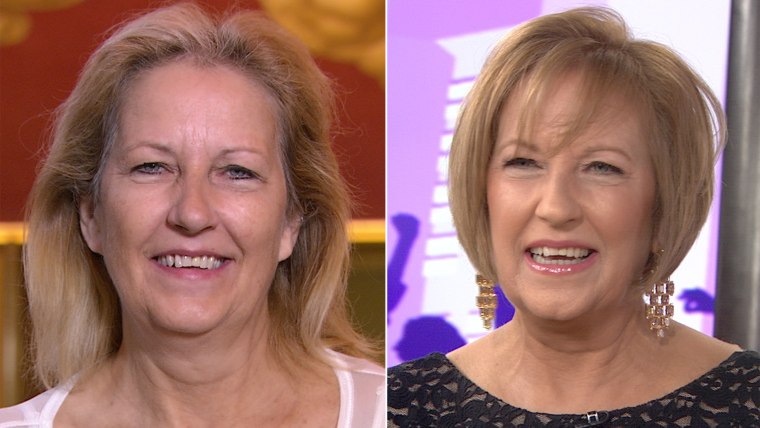 Clearly Teri was pleased with it. "Oh my, so different!" she exclaimed, touching her new hair style.

"She's gorgeous!" her husband said. "Beautiful!" 
Want more? Check out past Ambush Makeovers here.