With Valentine's Day approaching, love is in the air.
The Ambush Makeover team — TODAY contributors Jill Martin and Louis Licari — felt the love and decided to bring in a deserving couple to receive this week's makeovers.
Christie and Dan, who met in high school and have been married for 10 years, applied for the makeovers as a "nice special treat." Writing in to the show turned out to be a great decision because these two got stunning new looks!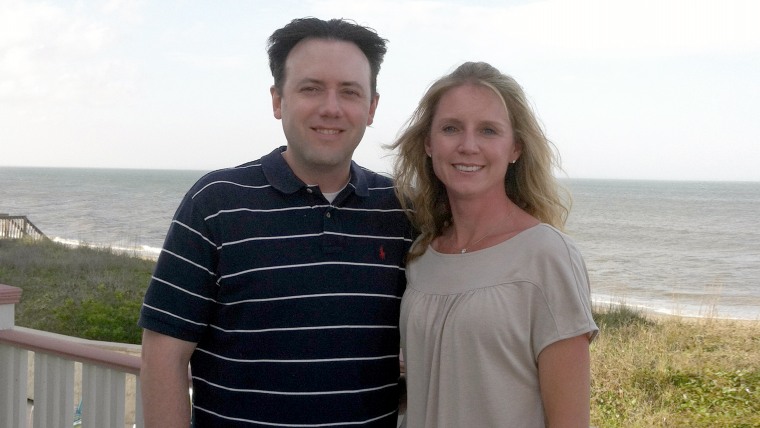 RELATED: Ambush Makeover leaves mother-daughter duo from Chicago looking fab
Christie came out first, and she looks "fashion model ready," as Licari put it.
The family agreed! "Whoa! What? Who is that?" Grandma asked in disbelief.
The Ambush Makeover team changed Christie's hair, giving it volume and a more vivid color.
Dan was up next, and the family was just as shocked with Dad's makeover as they were with Mom's.
The team put Dan is a suave suit and gave him a more contemporary haircut.
RELATED: Ambush Makeover: Woman who donated kidney to husband gets amazing new look
The couple were impressed by each other's makeover, and they also got the all-important approval from their little ones, who gave them a big thumbs-up.