The fall raindrops and cool temperatures certainly didn't dampen the spirits of two TODAY fans who stopped by the plaza for a style upgrade on Thursday.
WATCH: 'You look awesome!' Son loves mom's makeover
First up was four-year cancer survivor Diane Karazulas, whose daily beauty routine consists of bronzer and a little mascara. 
"I just need something new and fresh," the Connecticut mom told Jill Martin, her two daughters by her side. "I am so excited!"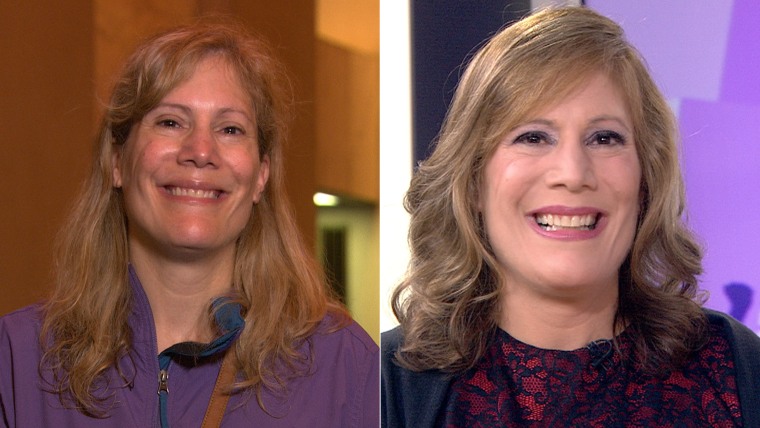 The second woman Jill and Louis selected was Julie Eichner from Texas, who couldn't remember the last time she colored her hair. And her morning makeup routine? She doesn't have one.
Julie's son said his mom deserved a makeover because she's a great homework helper.
"I wanted to get a haircut while I was in New York, so I guess I am getting that done today!" she said. 
The ladies got that and a lot more.
When Diane emerged in soft makeup and a flirty red frock, her daughters were blown away. "Oh my God!" they exclaimed.
And Julie's son was momentarily speechless when he caught sight of Mom's swingy shoulder-length bob and polished lace dress. "You look awesome!" he finally said.
We couldn't agree more.