Hello, Prime Day 2018! Are you ready to shop? Here's everything we know.
The online shopping event will last 36 hours, so there's little time to waste. To get you started, take a look at our top 10 Prime Day deals across categories, and continue to check the TODAY.com Prime Day hub for more updates. And yes, there have been issues with the Amazon site, so patience is key if you want to get in on these awesome deals.
Make sure to sign up for Prime
To take advantage of Prime Day, you'll need a Prime membership. In fact, you won't even be able to see the actual deal prices on Amazon's site without a membership.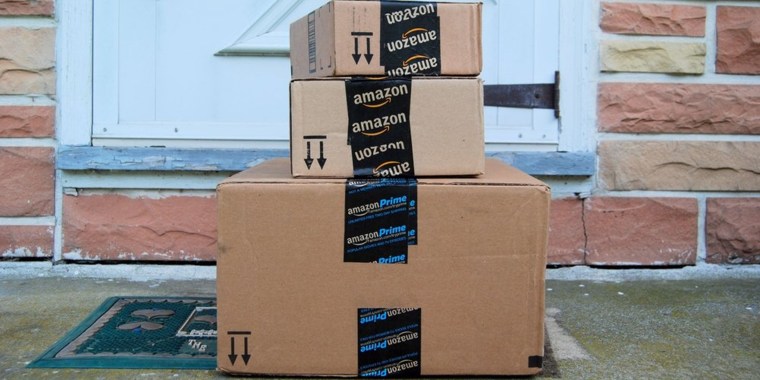 You can sign up for a 30-day trial of Amazon Prime. The savings program includes free two-day shipping on millions of eligible products, same-day and Prime Now Delivery in certain metropolitan areas, as well as free music streaming and access to thousands of movies and television shows on-demand. That means you can sign up, try Prime now and to take advantage of all that Prime Day has to offer. (Hint: If you're not a regular online shopper, you can always cancel the trial before the 30 days are up.)
Shop early access deals and Prime Day launches
Ahead of Prime Day, Amazon listed a few deals early, like $100 off the Echo Show, as well as up to 20 percent off luggage and home, up to 25 percent off furniture and decor and 25 percent of daily essentials like home goods and baby supplies.
Echo Show, $130 with Prime Membership (usually $230), Amazon
Other early access deals included savings on several Amazon services including Prime Pantry, Amazon's grocery ordering tool — save $10 on Prime Pantry orders over $40 with the 30-day Prime trial. In addition, you can enjoy 20 percent off select Amazon handmade items, as well as early access to Handmade Prime Day Launches. They are also offering four months of Amazon Music Unlimited for just $0.99, as well as big savings on Amazon Automotive services.
Also be sure to check out the Prime Day product launches, which are brand new items available exclusively for Prime members.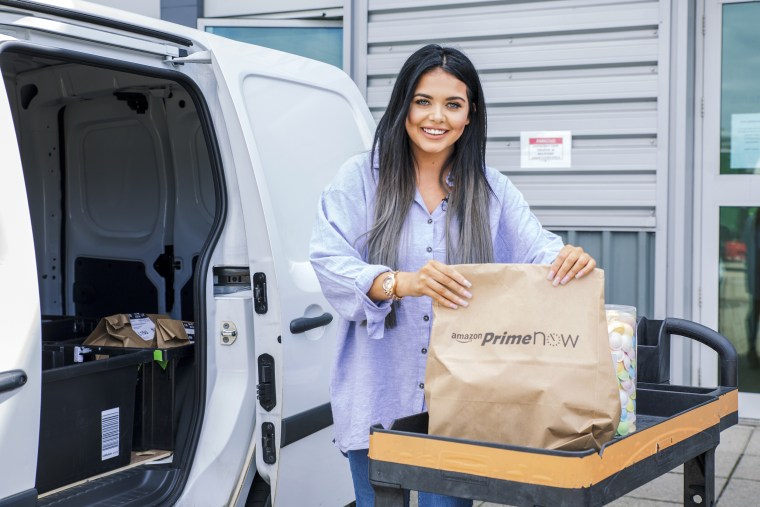 We've got our eye on these adorable WoWee Fingerling Toys, a new model of the trusty Vitamix blender and a baby activity center which is similar to this TODAY favorite.
Check out additional product launches from tons of categories like beauty, fashion, home, grocery, electronics, books and more.
Enter the giveaways
There are several giveaways associated with Prime Day and a single grand prize that includes a 2019 Lexus ES, a $50,000 cash prize and much more. Enter the daily giveaways for your chance to win items like iPads, headphones, small kitchen appliances, giftcards and more.
Shop at Whole Foods, too
Yes, you read that right. Following Amazon's acquisition of the supermarket chain, expect savings at Whole Foods online and in stores during the Prime Day festivities. And with the Prime Visa card, you can earn 10 percent back on purchases at Whole Foods.
For additional information on Whole Foods deals, Prime Day offers and more, check back here.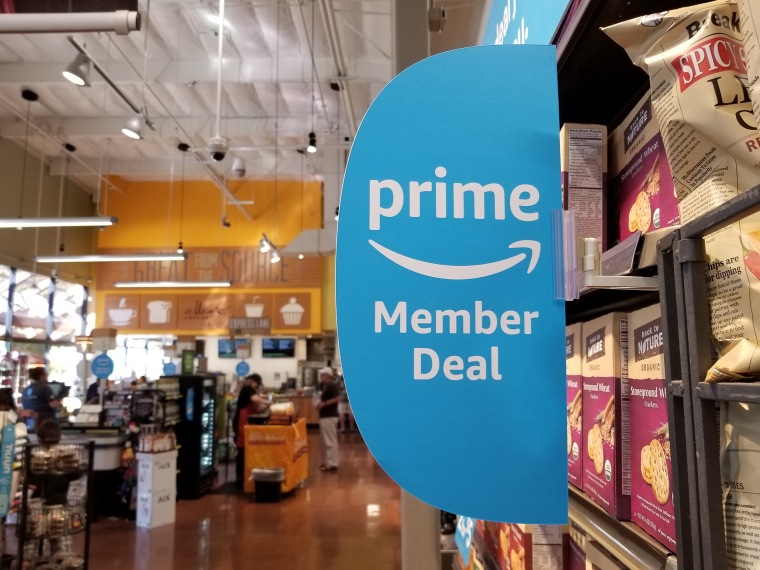 Follow the deals on July 16 and 17
Visit the Prime Day page on Amazon and stay tuned to our Prime Day hub for deal alerts and shopping guides for home, tech and more.
Ready to shop? Visit this page to see some amazing deals you can get right now.