Oh happy day! The Clooney twins have officially arrived.
While the world rejoices over the news of our latest celebrity babies obsession, Ella and Alexander Clooney, it's only fitting that we appreciate new mom Amal Clooney's pregnancy style.
As an international human rights lawyer, Amal fights tirelessly for refugees and victims of human trafficking and genocide. But somehow, amid it all, the renowned attorney also found time to become a fashion icon. Her everyday style and red carpet looks are always absolutely stunning, and her maternity wardrobe was certainly no exception.
On March 29, Amal wore a vintage red Dior dress, vintage Balmain coat and floral pumps. She was on her way to give a speech at London's Chatham House on war crimes in Iraq and Syria.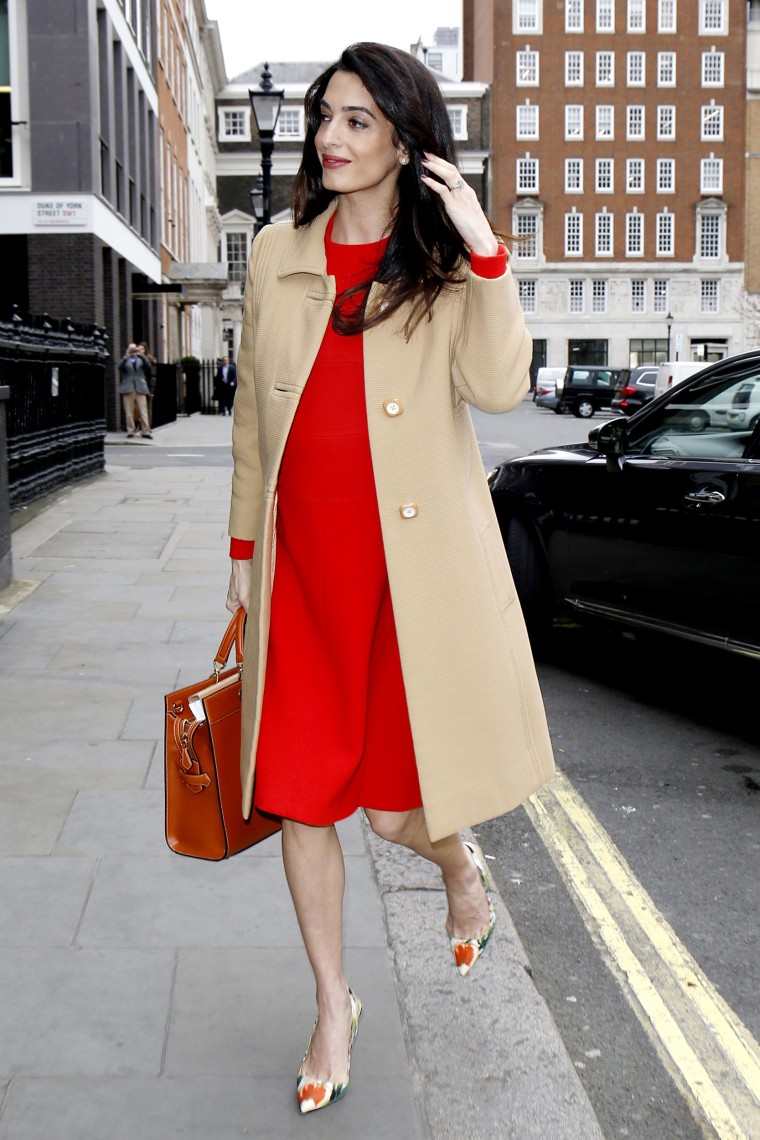 That evening, she took her springy look from day to night, wearing the same ensemble out to dinner in London.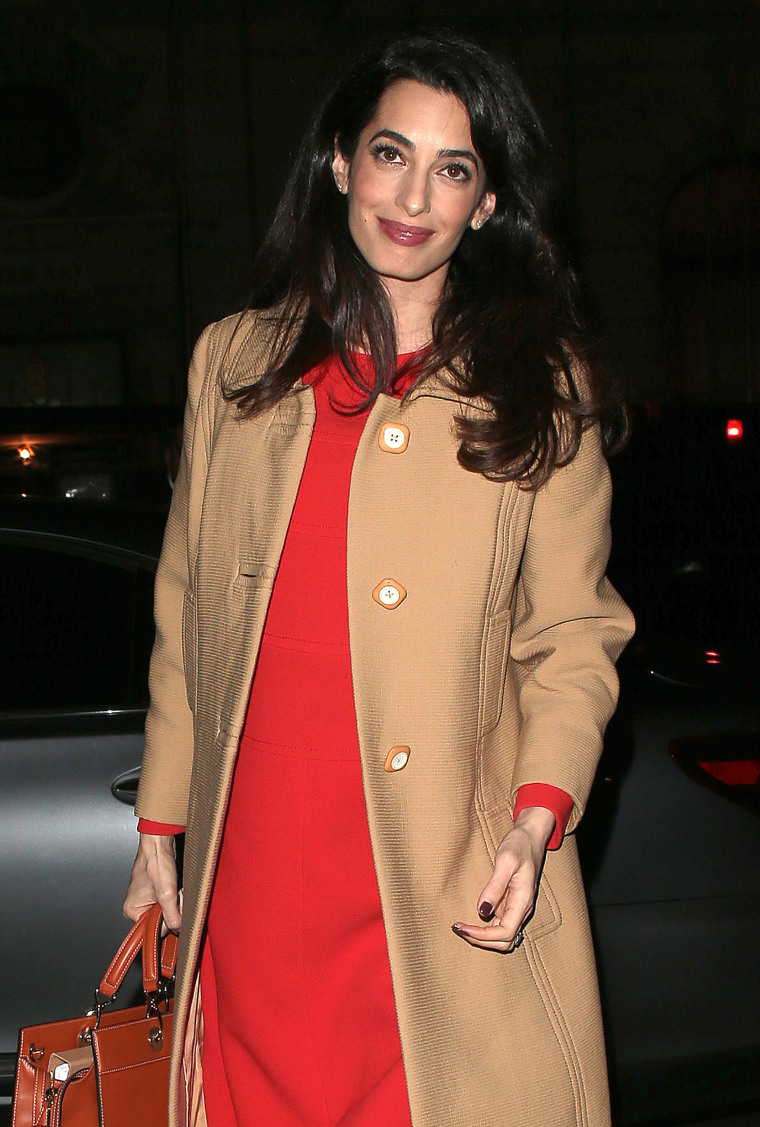 On March 9, Amal opted for a retro yellow shift and matching jacket on her way to address the United Nations in New York City.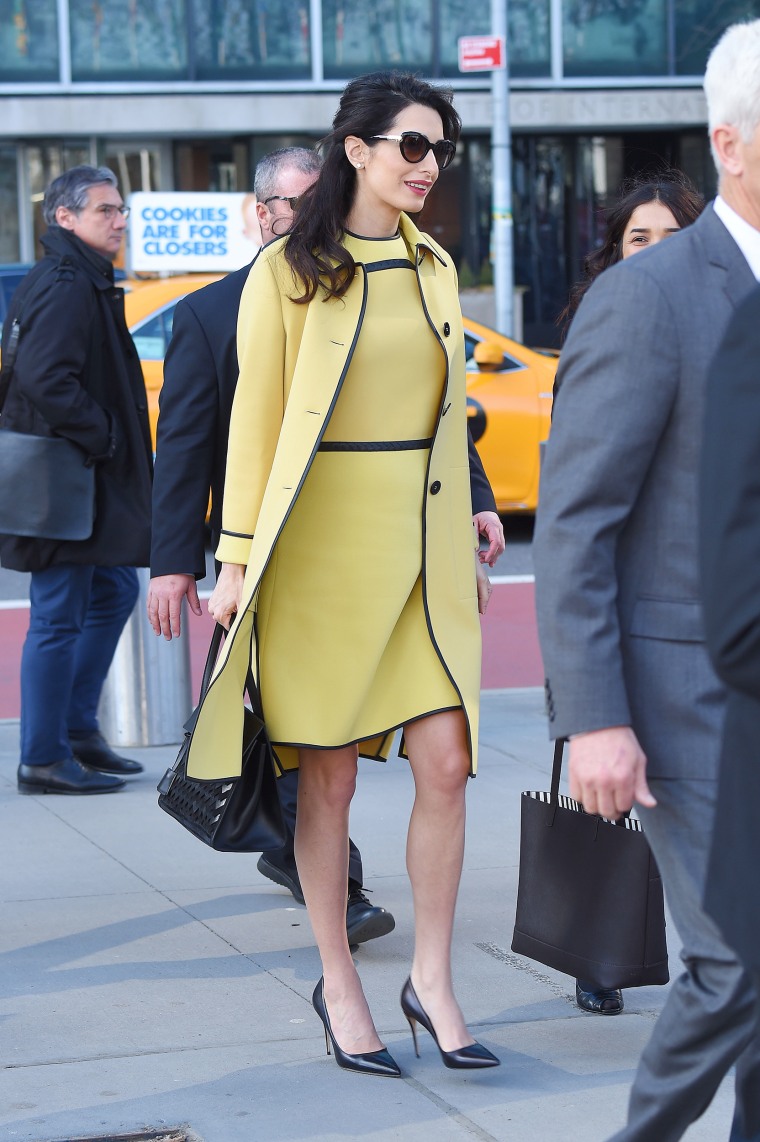 In a powerful speech, she urged U.N. member states to hold the Islamic State accountable for its crimes against humanity.
"Somehow, we are no closer to justice today than when I addressed you last year," she said. "Why is it that nothing has been done?"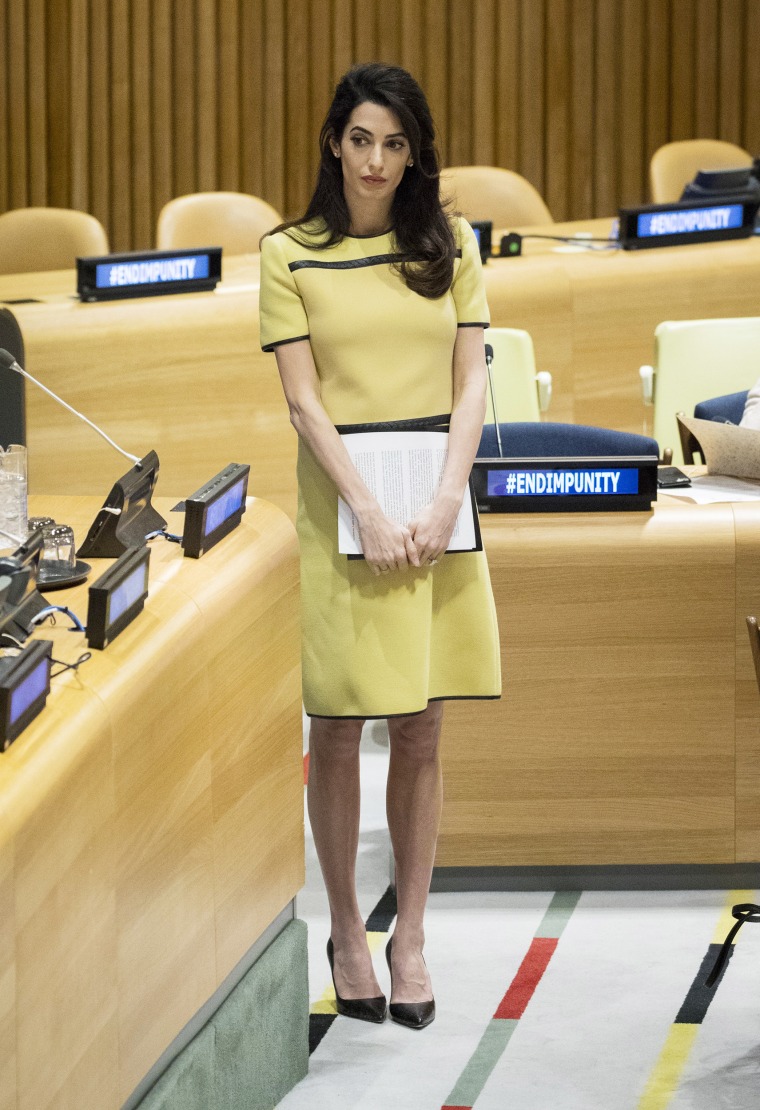 The previous day, Amal was spotted out and about in a chic black blazer, matching pencil skirt and striped pumps.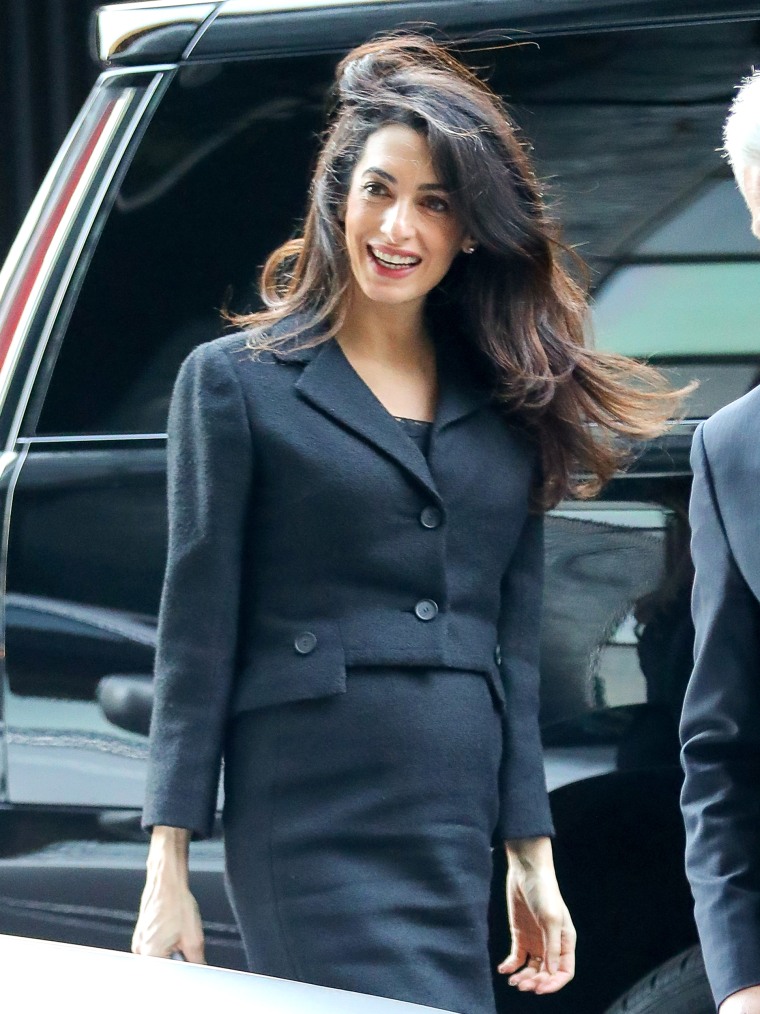 Clooney walked alongside her client, ISIS survivor and Nobel Peace Prize nominee Nadia Murad.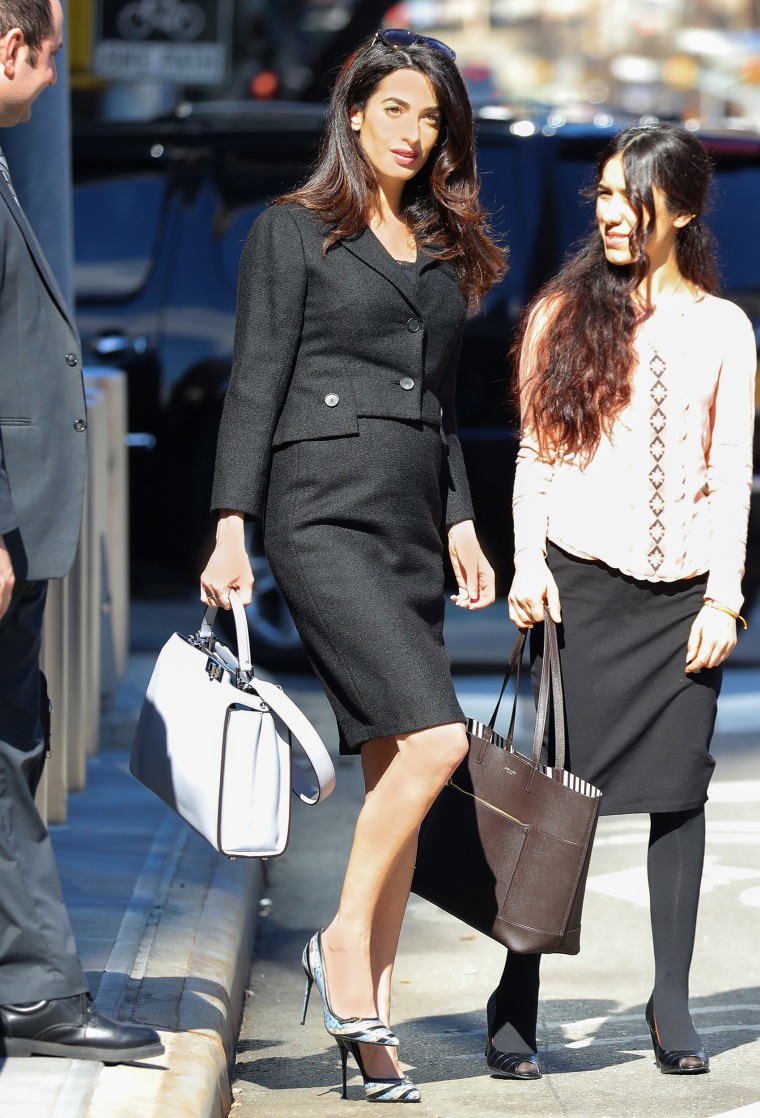 Later that day, Clooney switched out of her work clothes and donned a gorgeous, pink velvet dress and blush coat for a private dinner in New York.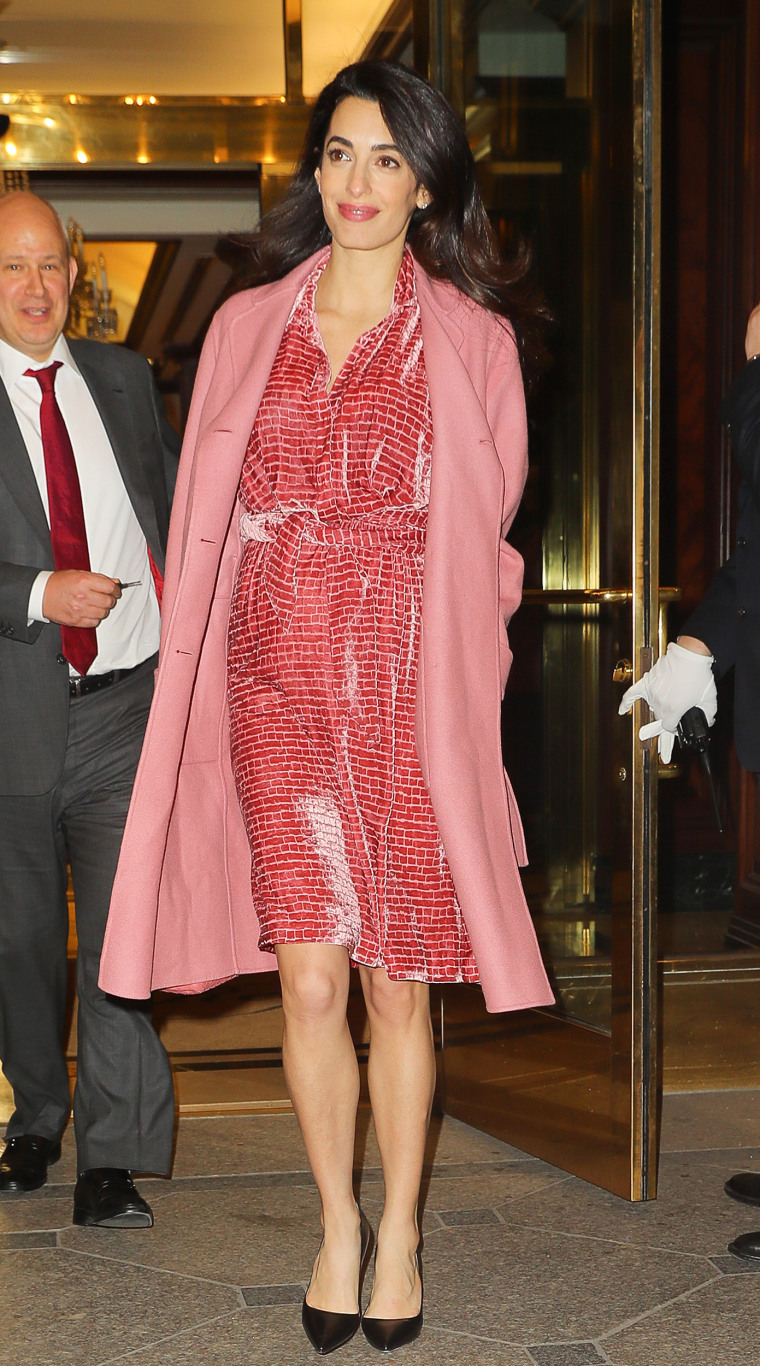 Amal's baby bump at the time was just visible beneath her black-and-white printed dress, which she paired with a playful coat and tall boots during a trip to Paris on Feb. 26.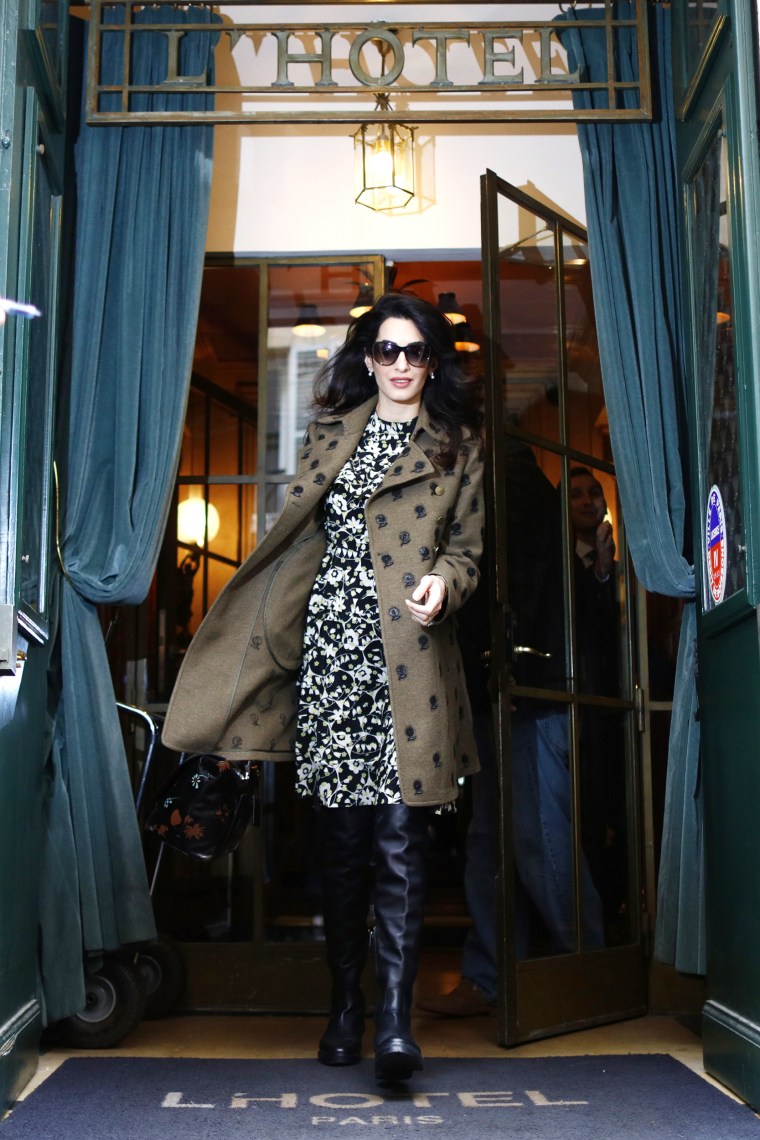 She looked fierce and fashion-forward in this graphic, mod-inspired dress and jacket combo. She and George were en route to the Ritz hotel in Paris on Feb. 25.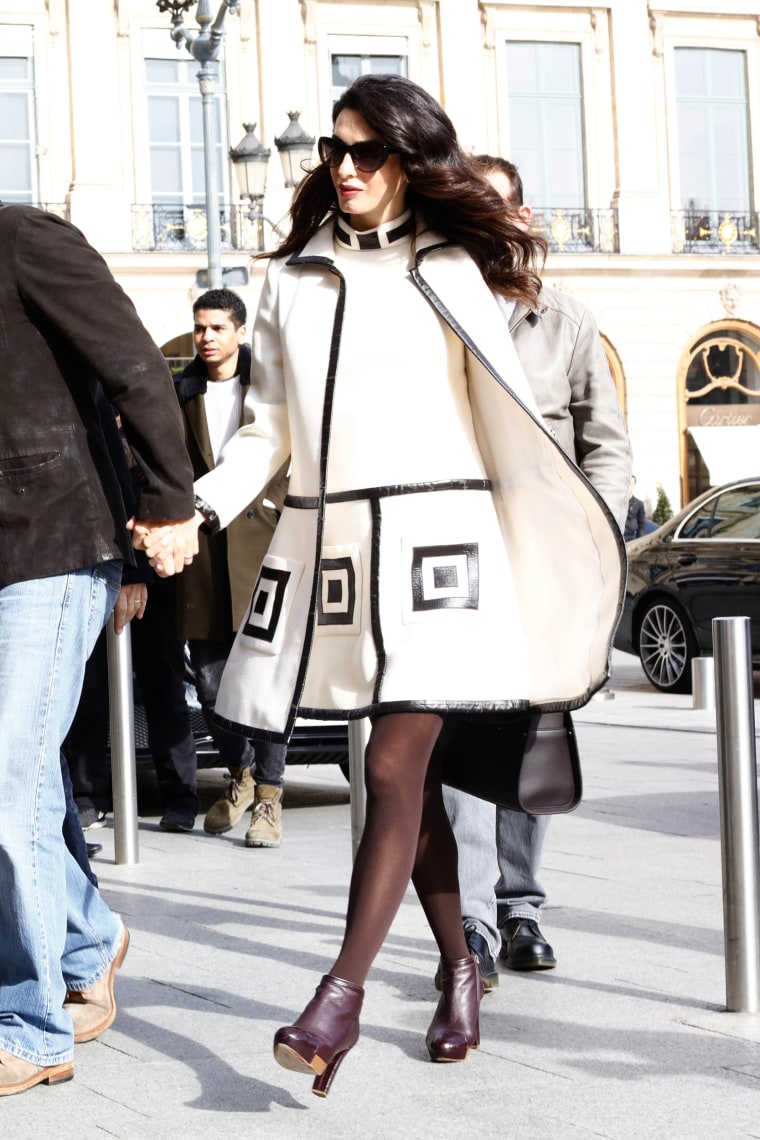 Whether playful or professional, human rights lawyer Amal Clooney always stays true to her polished personal style.
Amal couldn't have looked any more glamorous in this strapless, feathered, ombre Versace gown, which she wore to the Cesar film awards ceremony in France.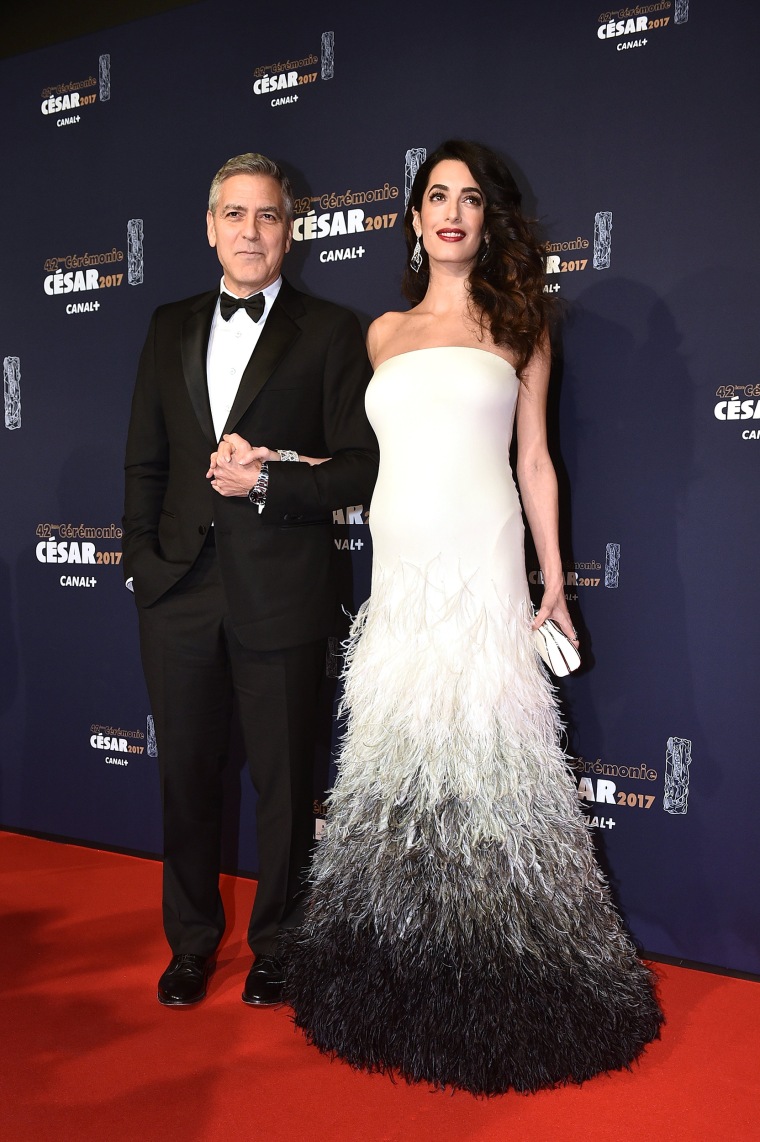 She looked radiant as she showed off her baby bump in the form-fitting number.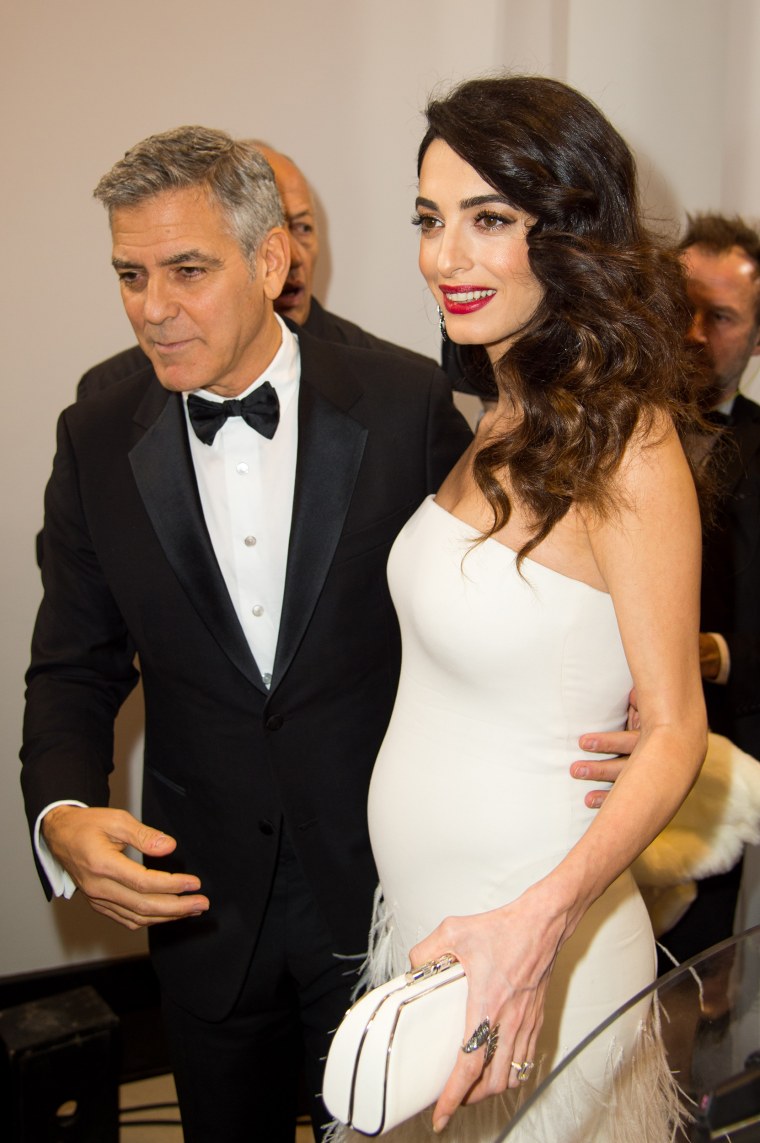 Now we can't wait to see what Ella and Alexander will be wearing!
This article was originally published on Mar. 31, 2017 on TODAY.com.