British-Lebanese human rights lawyer Amal Alamuddin stole the heart of Hollywood's most eligible bachelor, and we can see why — she's accomplished, talented, beautiful and effortlessly chic. Though it's her impressive humanitarian work that has charmed the world over, we can't help but also notice her bold and fun fashion taste. Behold, a few pointers from George Clooney's leading lady:
Make an entrance: Amal's dramatic arrival in Venice, Italy, on Sept. 26 was punctuated by her black-and-white striped dress, large black sunglasses and even larger engagement ring. It didn't hurt that she was aboard a boat on a beautiful fall day before stepping off to show the classic grace of her style choice.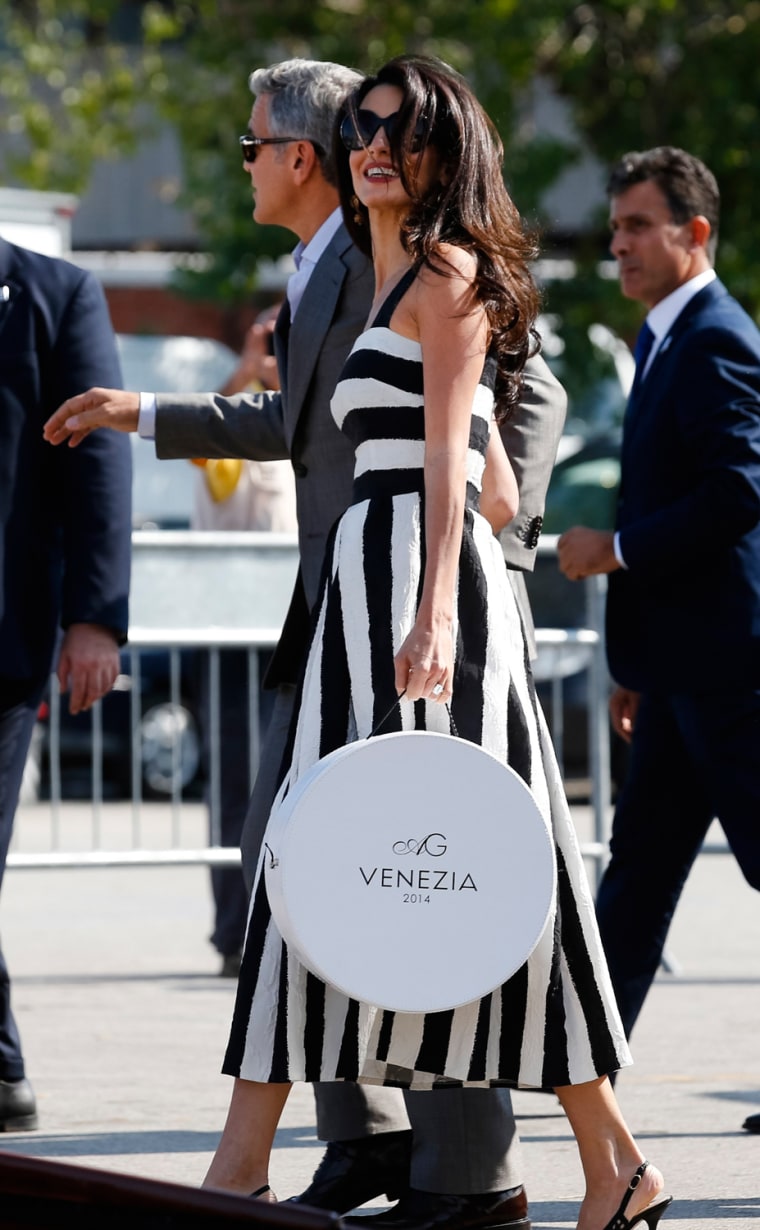 Embrace prints: Amal isn't afraid to stand out with bright, floral prints that are feminine without being too juvenile or sweet. (And having Clooney on one's arm certainly doesn't hurt either.)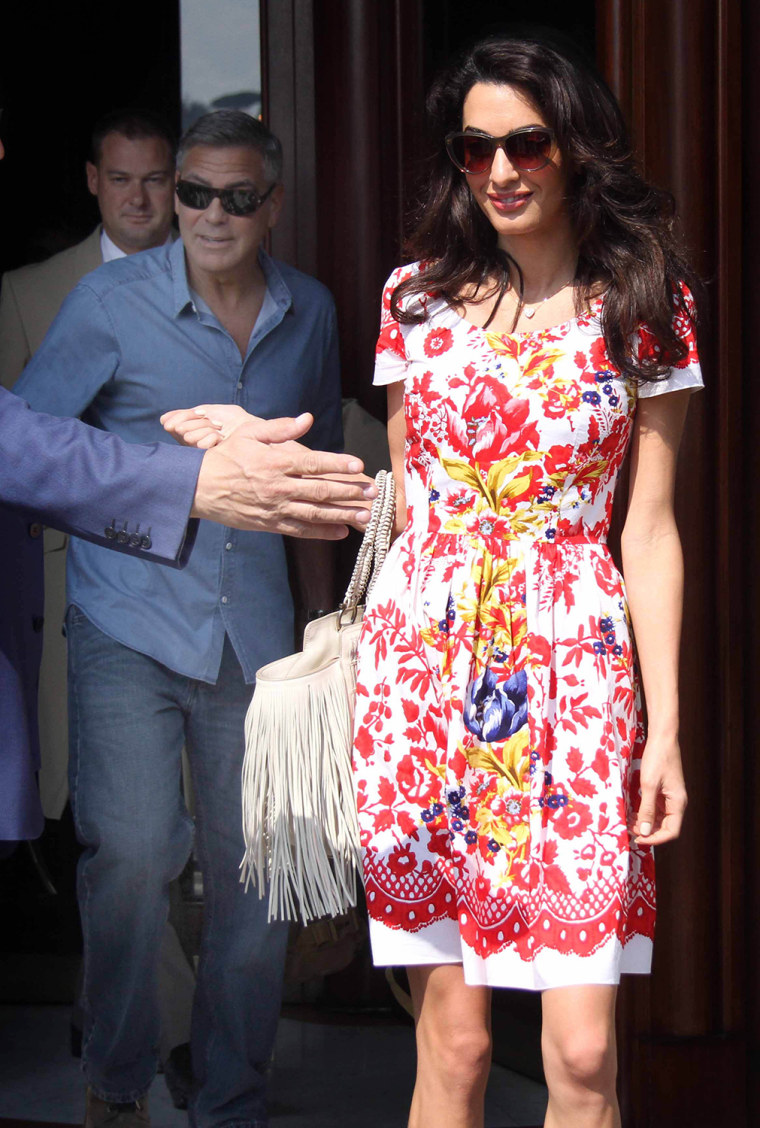 Keep it simple: The brunette beauty opted for a sleek strapless black Dolce & Gabanna gown for a black-tie gala, letting her dangling gold earrings steal the scene.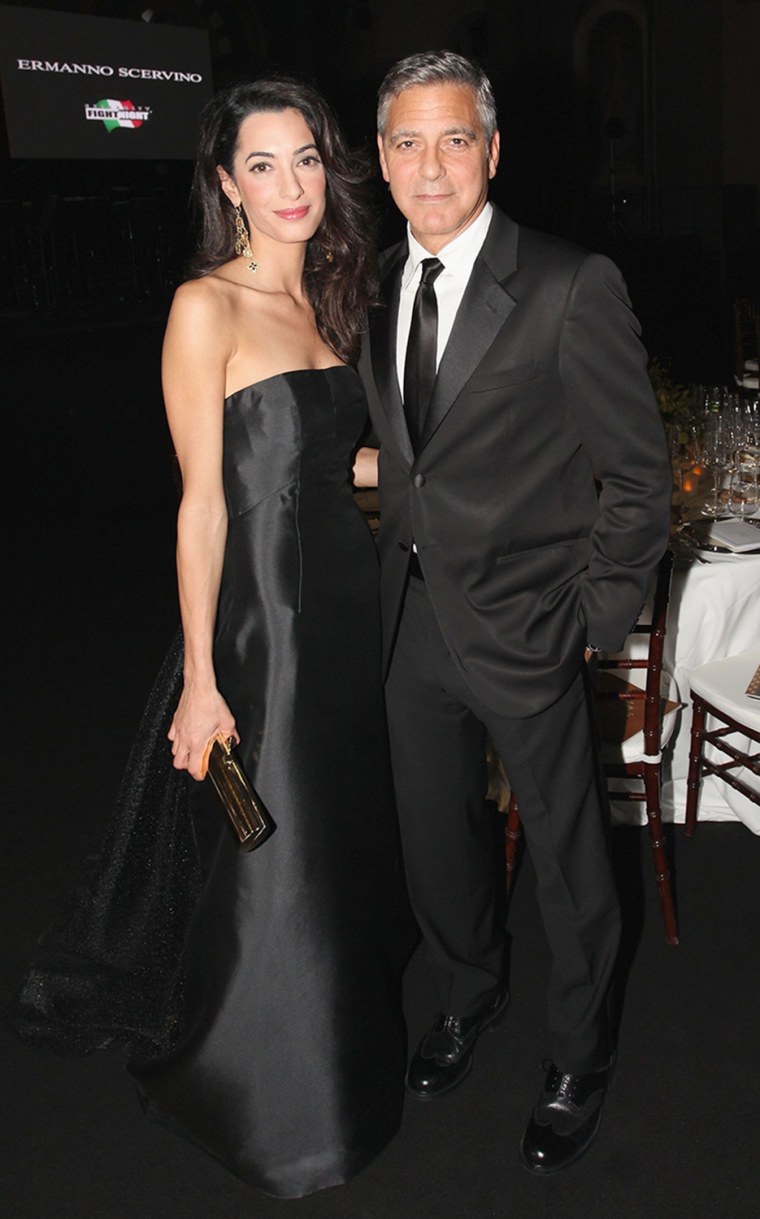 Get some color: Amal knows how to incorporate a bold hue or print, without erring on being inappropriate at global summits or serious events. We love this orange skirt suit, which looks elegantly colorful and sophisticated.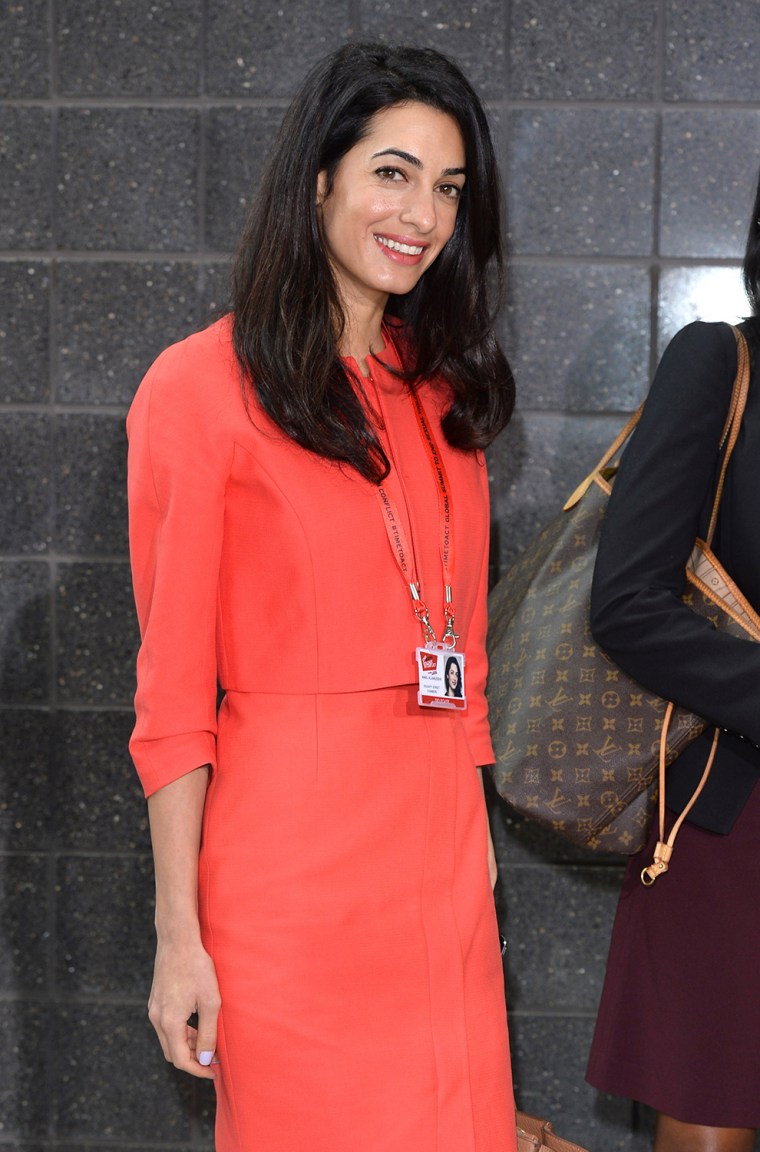 Break the fashion "rules": It must be her adventurous spirit that has Clooney — and fashion fans — bewitched. Amal somehow makes graphic pants paired with two-tone Oxfords and black socks actually work.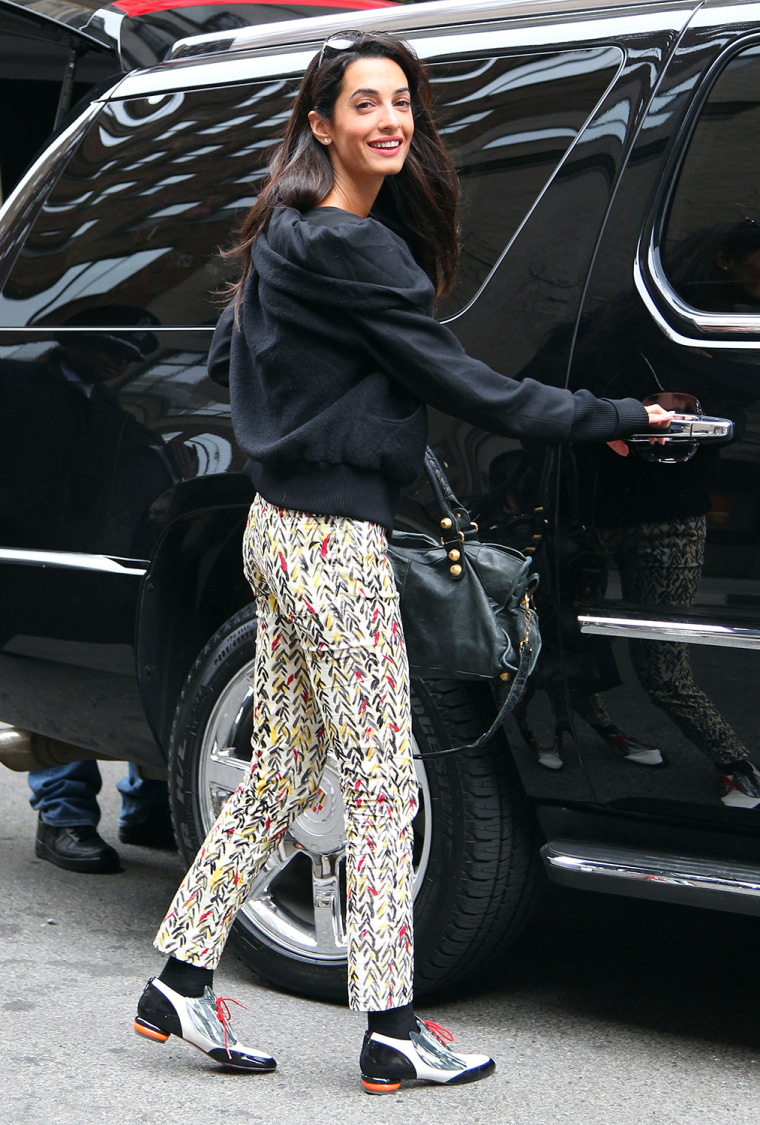 Get matchy-matchy: Amal favors a matching skirt suit, but we adore how she paired this collarless purple style with just a peek of yellow.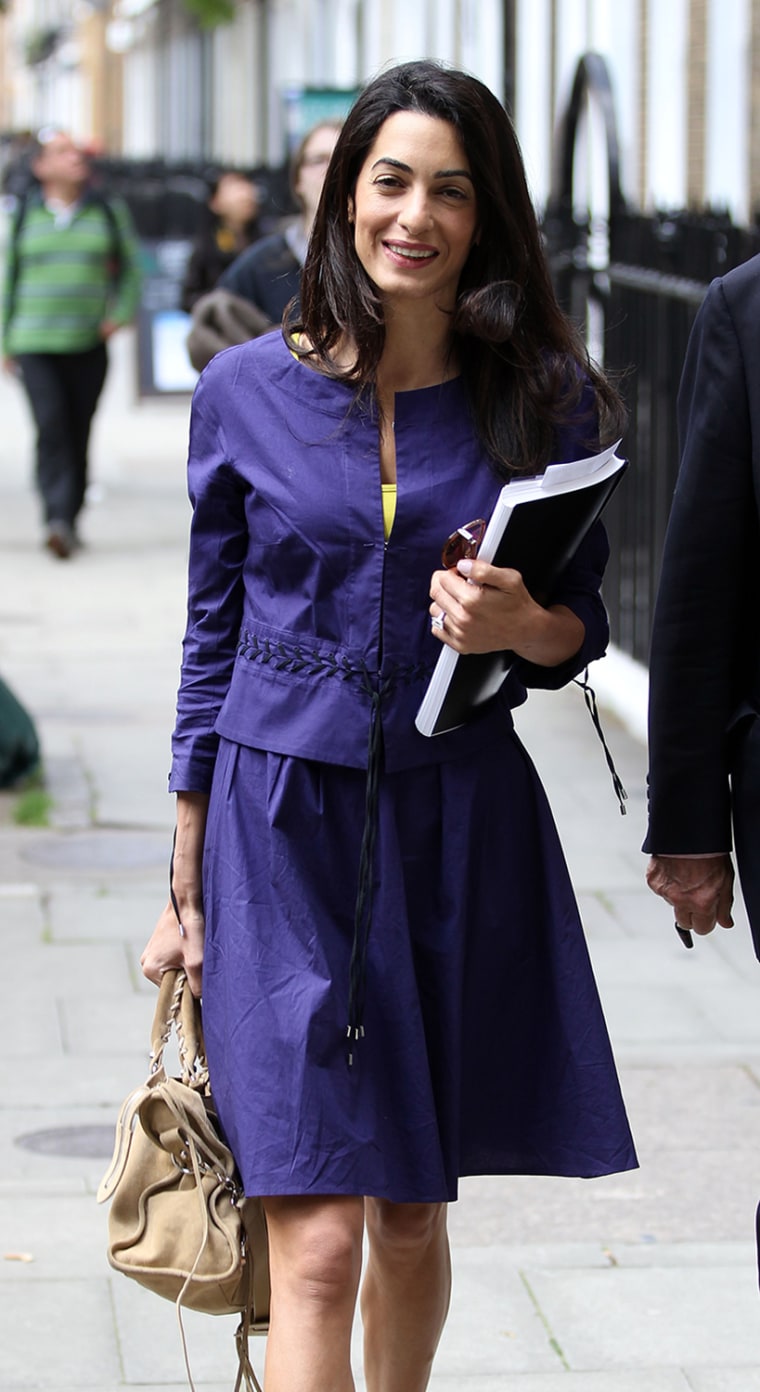 Play up your neutrals: Who says beige is boring? It certainly isn't when accessorized correctly: similarly-toned shoes, bags and, of course, a fun statement necklace.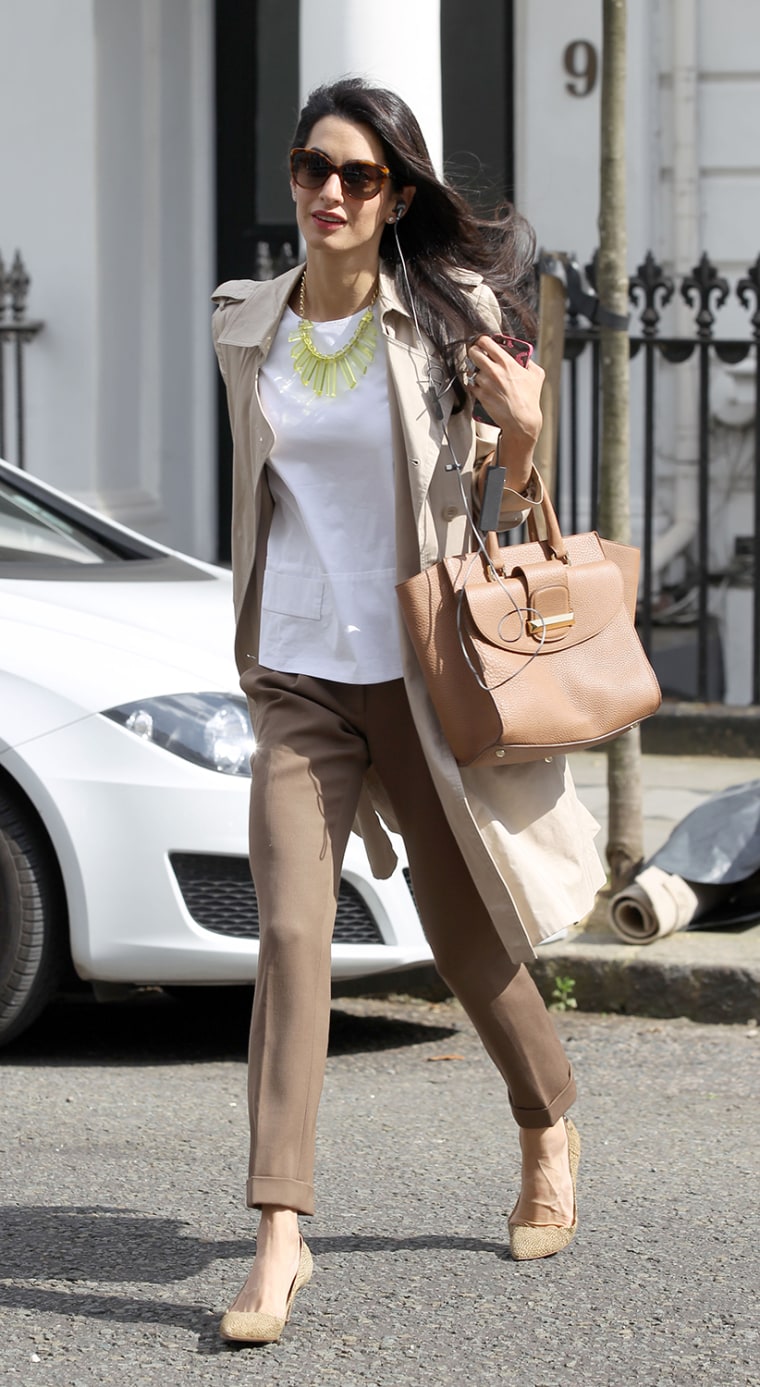 Have some fun:  A bubble-gum pink dress with different colored shoes? Cute, chic and just the right amount of playful.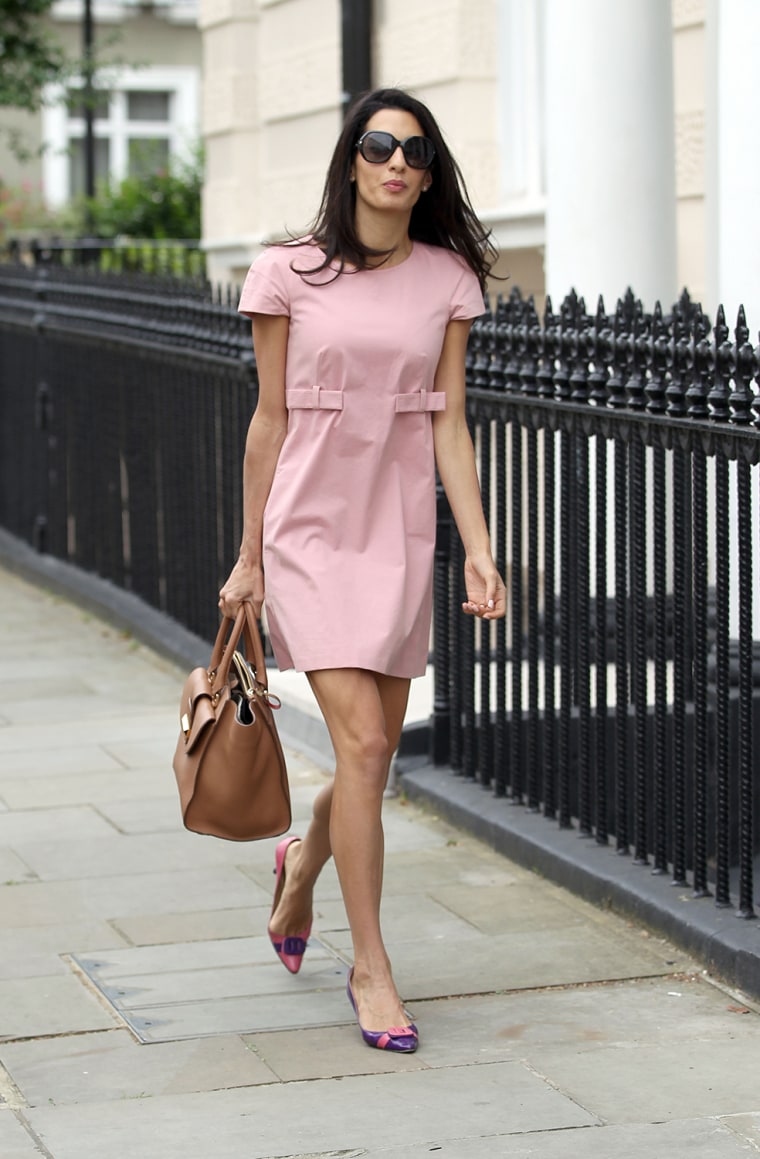 Travel in comfort: Amal arrived at LAX in distressed boy jeans, a ribbed sweater, flats and some shades. Looks cool but comfy enough to relax while sipping gin 'n tonics and catching up on the latest SkyMall.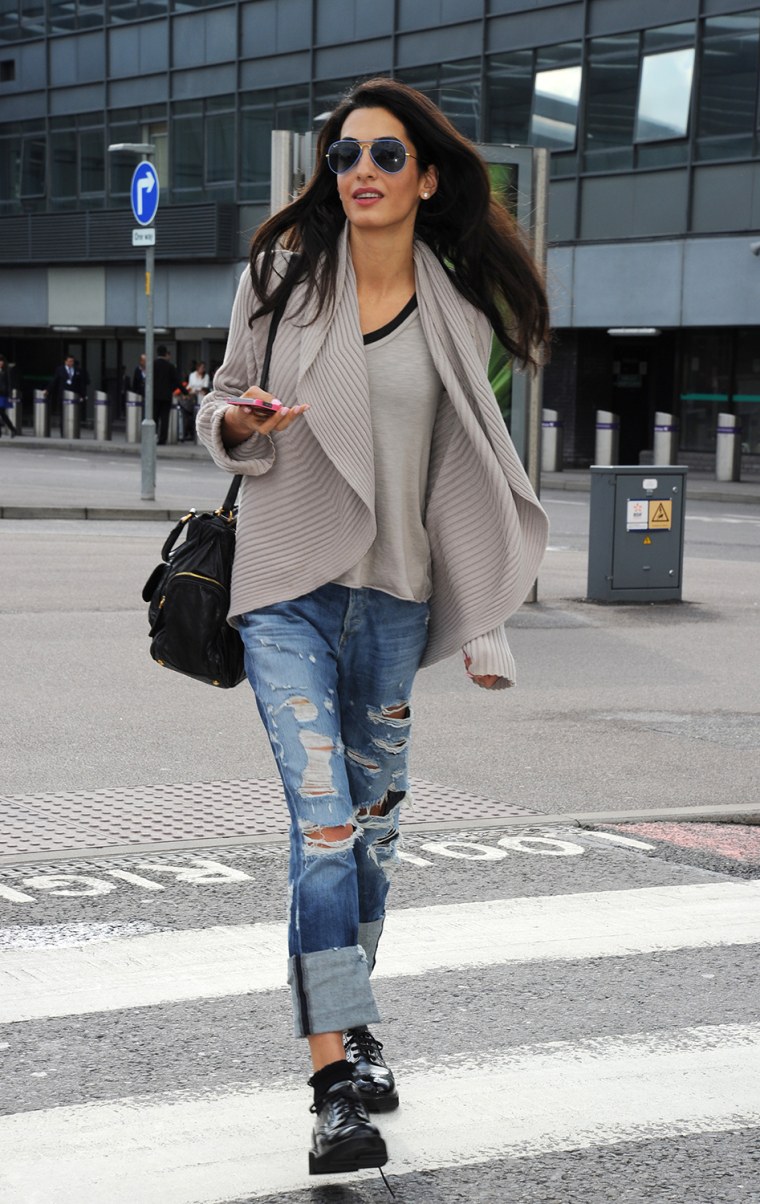 This article was originally published on Sept. 15, 2014.