Some things never go out of style — and this dress is proof.
One teen recently wore the same dress her mother wore to prom in 1995 to her own senior prom, on April 22 in Hilliard, Ohio. And Ally Johnson looked just as chic as her mom did all those years ago.
"I tried it on and it fit perfectly," Johnson, 18, told TODAY Style. "It didn't need any alterations. I just loved it from the second I tried it on."
The dress was a hit at the dance.
"People were shocked, they didn't think that could have been my mom's senior prom dress," Johnson said. "It was back in style. It's a vintage, old Hollywood look."
Johnson's mother wore the dress 22 years ago, and said it was her own mother who picked it out.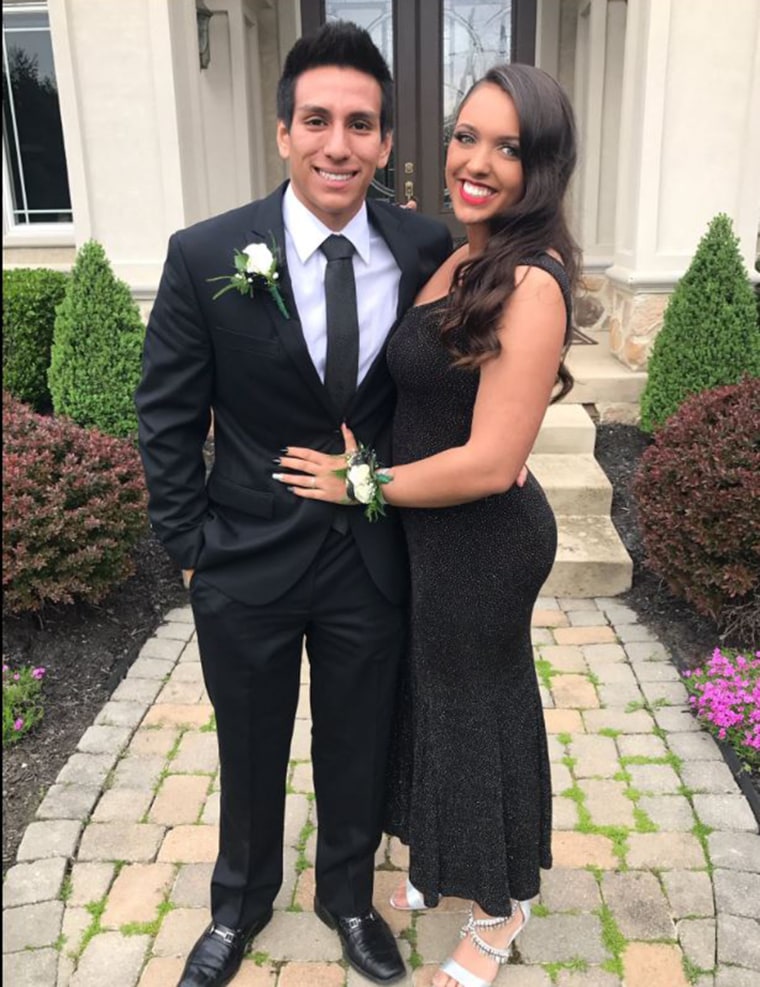 "Back then, we didn't have online options, and we visited probably 10 stores," mom Lori Johnson, 39, told TODAY Style. "Eventually we went to a vintage store and my mom found this dress and she loved it. At first, I was like, 'I don't know if I really like that dress,' but I tried it on and I absolutely loved it."
RELATED: 'The dress of my dreams': Woman rewears wedding gown 60 years later
Her mother — Johnson's grandmother — had been hanging onto the dress all this time.
"I knew she was keeping it, but it's funny, she said, 'Well, you never know, maybe one day you'll have a daughter and she'll wear it,'" Lori Johnson said. "I never thought that would come to fruition."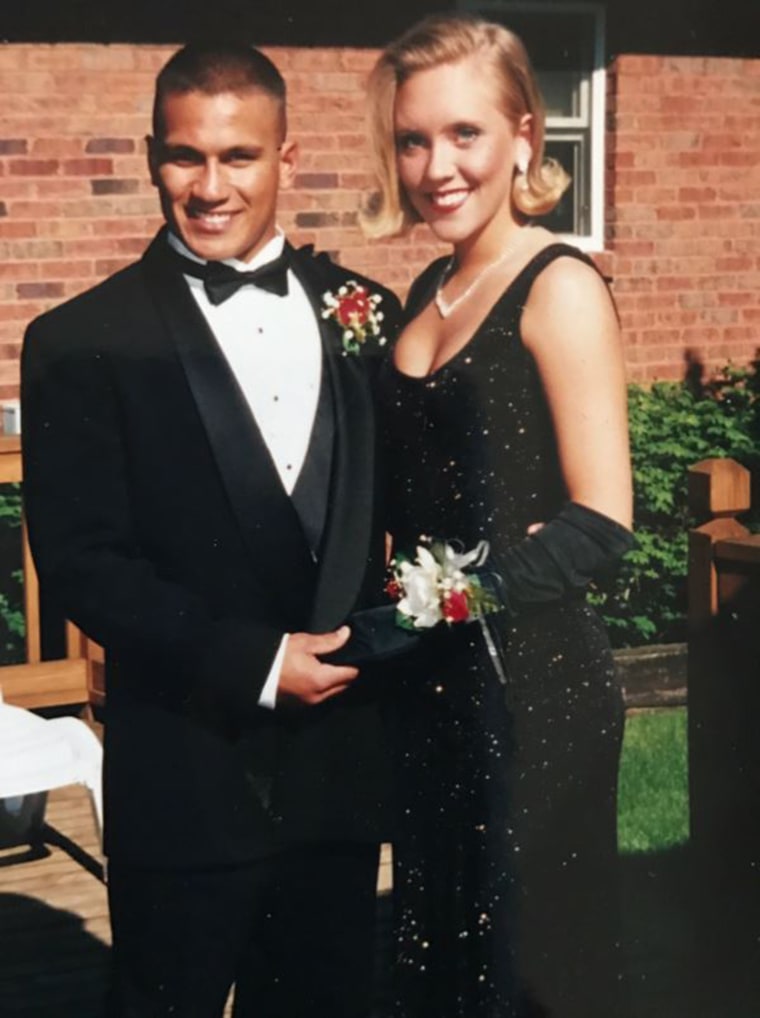 "It just made me so happy, because we're very much alike anyway, and seeing her wear it took me back to when I went to prom and thinking about her growing up and now she's going to prom," she continued. "It was just a special moment."
Now that the dress is an heirloom, the teen says she hopes it gets passed down to yet another generation.
"Even if my daughter doesn't want to (wear the dress), I'm going to make her," Johnson said, laughing. "Now we have to!"