They have long, short, edgy, conservative, dark, bright and all different types of luscious locks. In fact, the only thing these lovely ladies have in common is that their hair looks great no matter what experiments they've tried (or even if they've found a signature 'do). We've narrowed down the top 10 celebrity hair heroes whose tresses can do no wrong. Time to take notes.
10. Christina Hendricks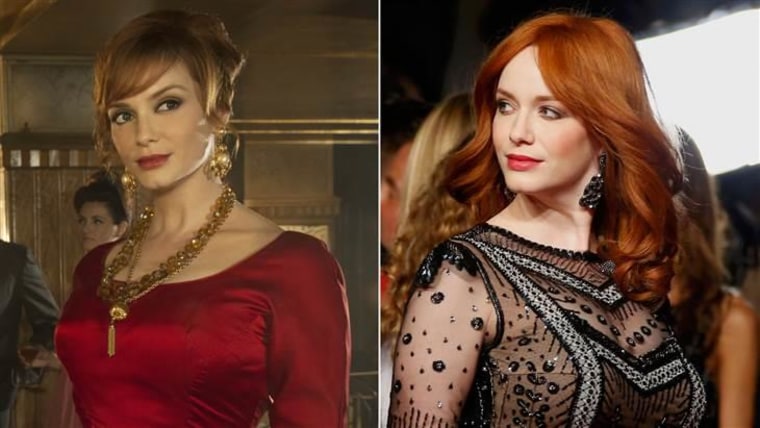 Score one for the redheads! Whether she's got her locks pinned up in true "Mad Men" style, or down in loose and covetable waves, Christina Hendricks embraces the warm shade that complements her porcelain skin so well.
9. Rihanna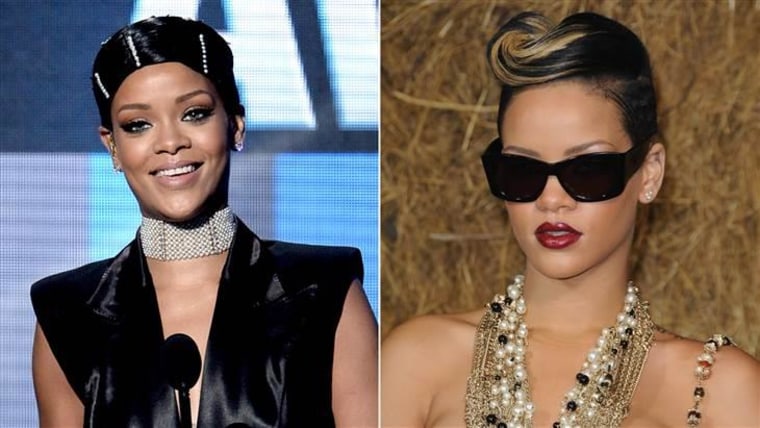 Riri approaches hair like she approaches everything else. She keeps it fun, sexy, and just a little bit controversial. From hitting the red carpet in a doobie wrap (a style normally used to set hair while sleeping) to sitting front-row at fashion shows, you never quite know what you'll get ... but you know you'll love it.
8. Nicole Richie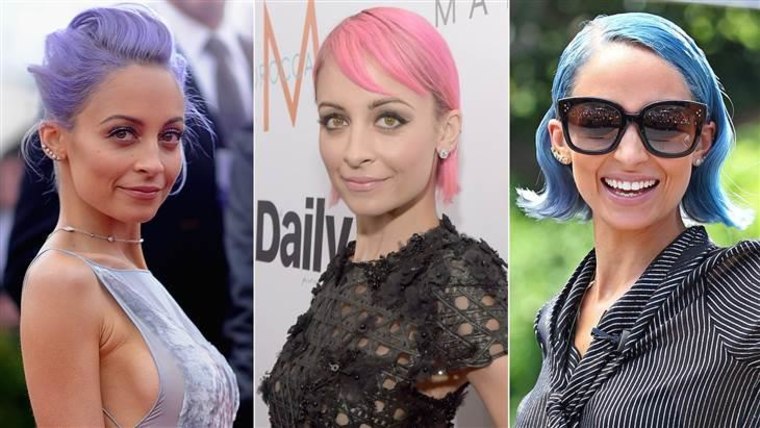 Her chameleon colors and simple styles manage to showcase her delicate facial features — no small feat when you're talking about cotton-candy pink or electric blue.
7. Blake Lively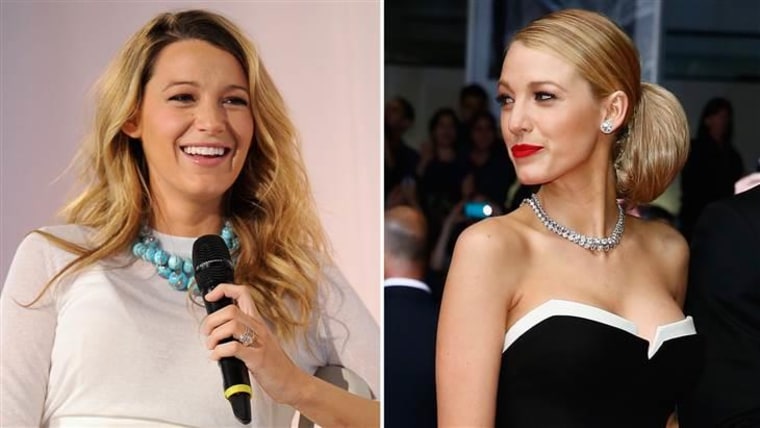 It's hard to find anything about Blake Lively that's less than perfect, but her golden waves are the icing on the cake — and what's a cake without icing? She's been making long, blonde and classic work for years, and we hope she never stops.
6. Katy Perry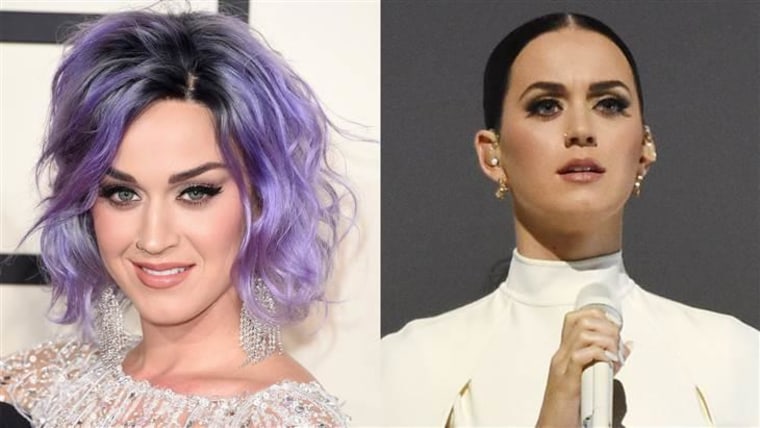 Whether she's sporting her natural glossy black locks, or switching it up with a neon tint, Katy Perry makes her hair rock.
5. Emma Stone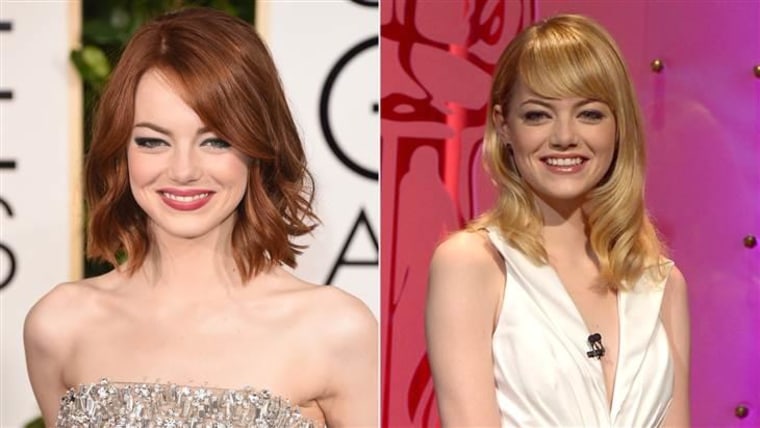 Though she's a natural blonde, Emma Stone found her niche as a redhead. Nevertheless, she's proved she can carry off either shade with aplomb. Whether she's going for smooth and sleek or messy with bangs, she always seems to get it just right.
4. Kerry Washington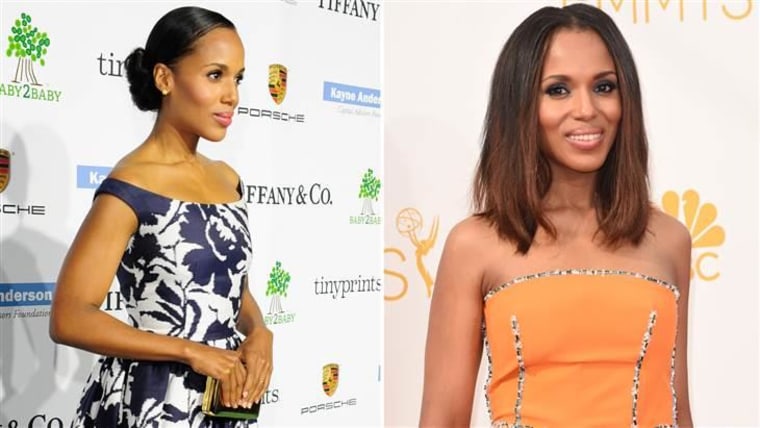 The "Scandal" star's innate sense of style extends to her hair, which is always as well thought out as her outfit. Whether prim and proper or sultry and fashion-forward, Washington uses her hair as the perfect finishing touch to any outfit.
3. Connie Britton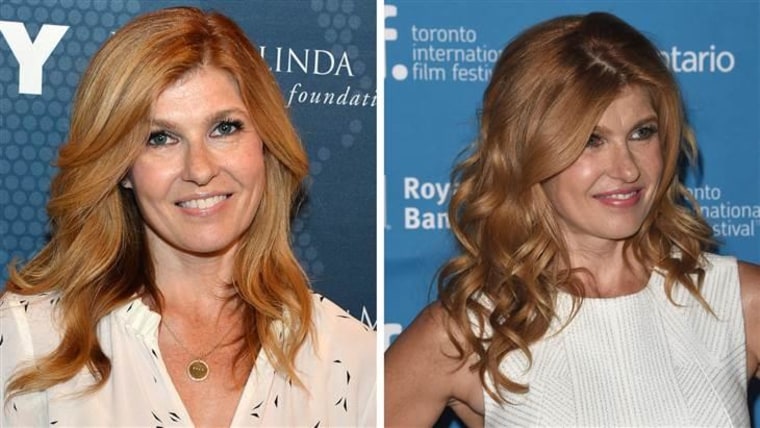 Is there a woman in America who hasn't lusted after Connie Britton's amber waves? Her strands are age-defying, bouncy, and put simply: just perfect.
2. Gisele Bündchen
The Brazilian bombshell has defined sexy beach hair for an entire generation of women, and she's still pulling it off as the hottest mom on the block. Never change, Gisele.
1. Jennifer Aniston
Perhaps the queen of all celebrity hair heroes, Jennifer Aniston has had us all mesmerized by her enviable locks for decades. Anyone remember the phenomenon known as "The Rachel?" We can't forget it either.