Plenty of celebrity daughters look somewhat like their mom, but every once in a while, we come across a totally twinning moment that just makes us stop and stare. Case in point? Ireland Baldwin and Kim Basinger.
We already knew the 23-year-old model and actress got her beauty from her gorgeous mama, but a new photo shows just how much the two look alike.
In a series of Instagram posts about his children yesterday, Alec Baldwin shared a beautiful photo of his daughter that made us do a double take.
Baldwin has four children with wife Hilaria, but Ireland is his only child with ex-wife Basinger, 65. And it certainly seems like she's inherited her parents' good genes!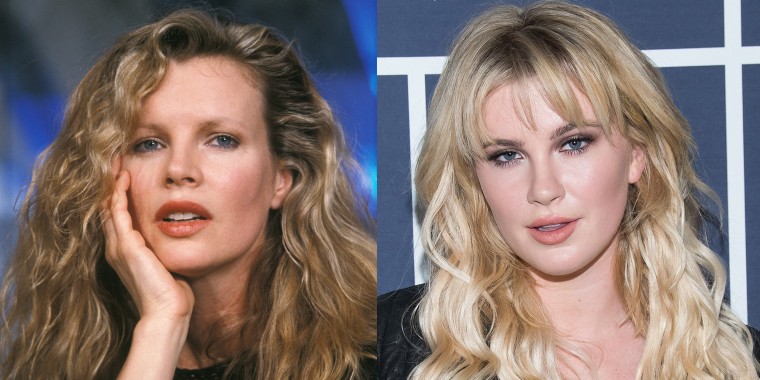 It's pretty uncanny how much the young model resembles Basinger, and Instagram users seem to agree.
"She's beautiful ☺️ she looks just like her mama 🌷 you have a beautiful family Alec 😊," wrote @suzy.408, while @omearamartina commented "So beautiful just the image of her mother."
Others couldn't help but notice Baldwin's resemblance to both her parents. "She's got your eyes, for sure," wrote @lolaintheclouds.
Just a few days ago, Baldwin posted a throwback photo of herself and her mom to celebrate Mother's Day.
And one thing's pretty clear: Good genes run in the Baldwin-Basinger family!
From Reese and Ava to Cindy and Kaia, these mother-daughter duos make us do a double take.