Finding the perfect shade of foundation is a trying exercise for just about everyone. For Krystal Robertson of McComb, Mississippi, it was darn near impossible — until now.
Robertson, 25, was born with albinism, a genetic condition that affects the pigmentation of her hair, skin, and eyes. Robertson, who is of African-American descent, told TODAY Style that growing up albino "took some getting used to."
"When I was little, I personally didn't realize me and my mom were two different skin tones until people would ask me, 'Why is your mom black and you're white?'" Robertson said. "Then I'm looking at my sister and seeing there is some type of difference ... I was in school with bullies, fighting depression and trying to keep myself focused."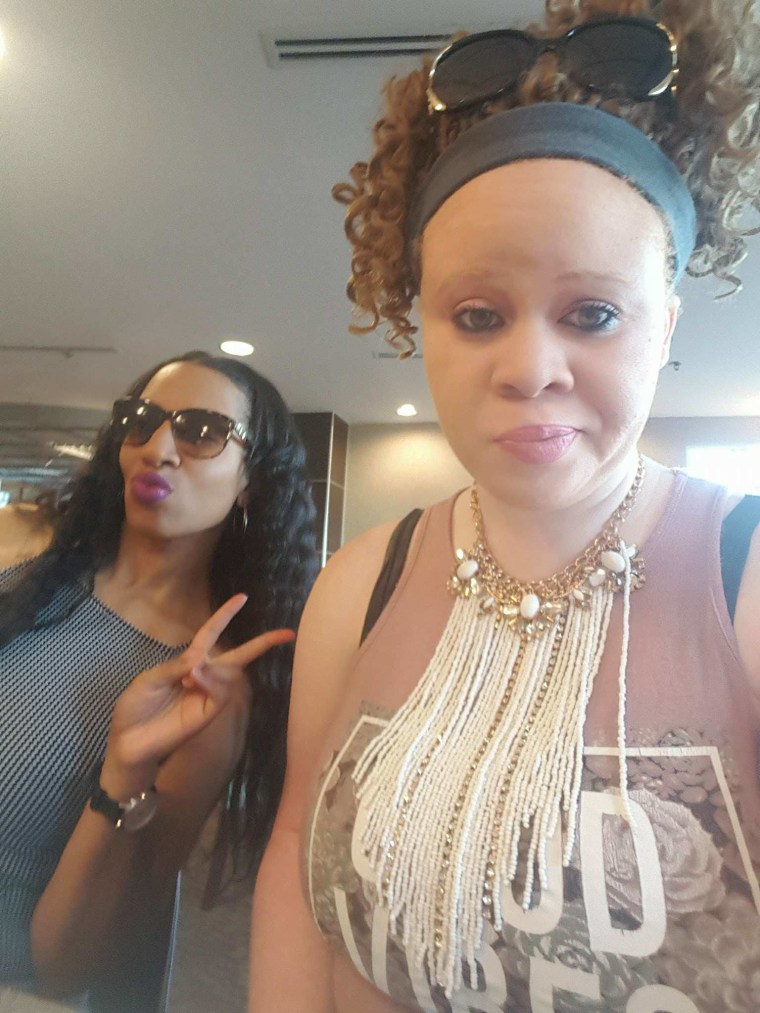 It was in college that Robertson came into her own, blossoming socially and thriving as a nursing student (she is now a licensed practical nurse in Mississippi). But her makeup struggles, which dated back to her early days as a theater kid, remained.
"In high school I did musicals, and we had to wear all this makeup. I had a hard time matching under different lighting, even with a whole table full of bottles," Robertson explained. Most foundations she tried carried a yellow or orange tint, leaving her face a different color than the skin on the rest of her body. (Ladies, you know the struggle!)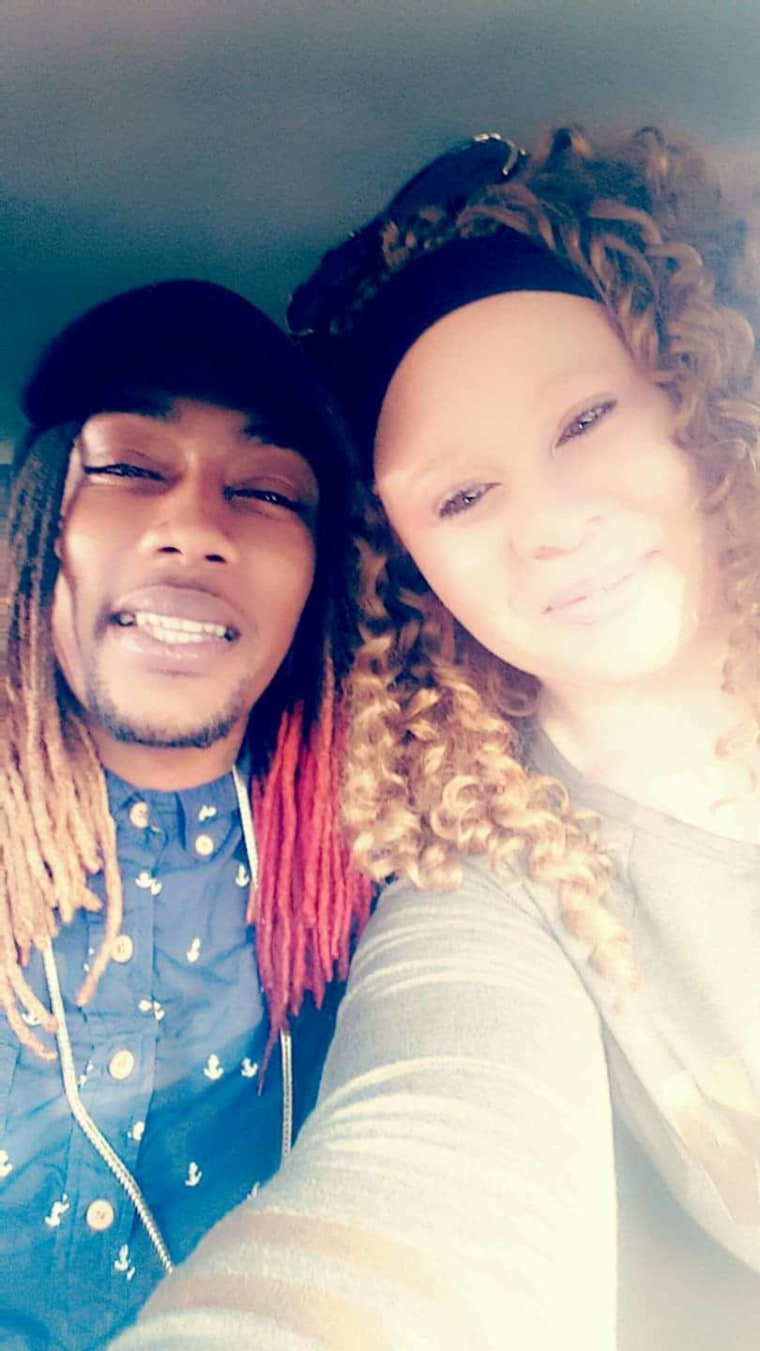 When Robertson heard that Rihanna was releasing Fenty, a makeup line with a staggering 40 shades of foundation, she eagerly researched the different hues online. When the product finally landed in stores, she drove an hour to the nearest Sephora to get her hands on it.
"It turned out to be the perfect shade," Robertson said. "I asked my boyfriend, 'Babe, how's this look?' He said, 'Hey, you don't have that yellow ring!"
She laughed. "I was like, 'How dare you let me walk around like that!'"
Robertson snapped a selfie and posted it to Instagram. It blew up, being featured by Fenty and even Rihanna herself. Twitter users raved about Fenty's inclusive range of shades — and had plenty of kind words for Robertson, too.
"People were saying, 'You're gorgeous! You go, girl!" said Robertson of the positive response she received online. "This thing I hated about myself, the world embraced. It really touched me."
Oh, and then there's the fact that Rihanna now follows Robertson on Twitter. "At first, I thought it was a fake page," she said. "Then you see that blue checkmark ... I was like, 'Oh my gosh!'"
Finally nailing the makeup game is nice — but now that she's on the pop star and makeup mogul's radar, Robertson's not afraid to dream big.
"If (Rihanna) needs a model ... I'll work for food!" Robertson said. (And a lifetime supply of free Fenty, of course.)