In order to get early boarding for Alaska Airlines flights on Dec. 15, customers don't need to sign up for premium access memberships or buy first-class tickets.
Wearing an ugly Christmas sweater is all that's required.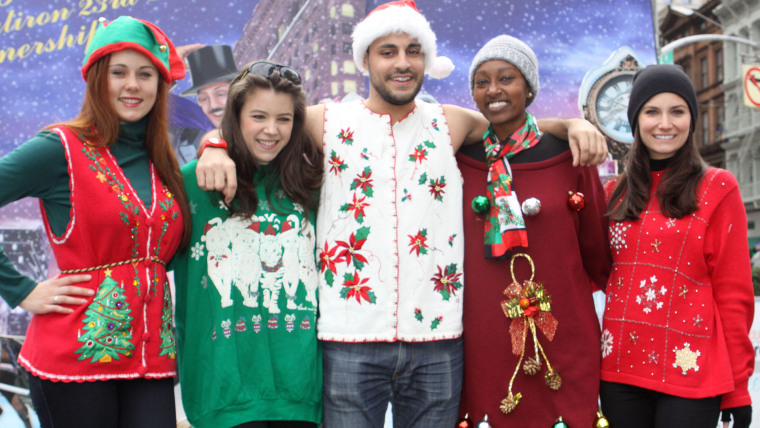 The airline has announced that any passengers decked out in an ugly Christmas sweater on Dec. 15 will get early boarding in honor of National Ugly Christmas Sweater Day.
It will apply to flights on Alaska, Virgin America and Horizon Air flights to Alaska Airlines' 115-city network.
"Travel during the holidays can be stressful for guests, especially those who do not travel often,'' Natalie Bowman, managing director of marketing and advertising at Alaska Airlines, said in a news release. "This fun promotion not only allows guests to board early on that day, but gives people another opportunity to dust off that ugly holiday sweater hanging in the back of their closet."
This is the first year Alaska Airlines has done the promotion. The company will share photos of passengers in their ugly Christmas sweaters on its social media accounts.
Alaska Airlines joins Dutch airline KLM in the ugly Christmas sweater craze, as KLM created its own ugly sweaters that have since sold out.
Follow TODAY.com writer Scott Stump on Twitter.