One Lilly Pulitzer fan who died in a tragic accident will now be remembered in a unique way, thanks to the iconic brand.
Lilly Pulitzer created a custom print for Raven Little-White, a North Carolina teen who often wore the brand's colorful designs.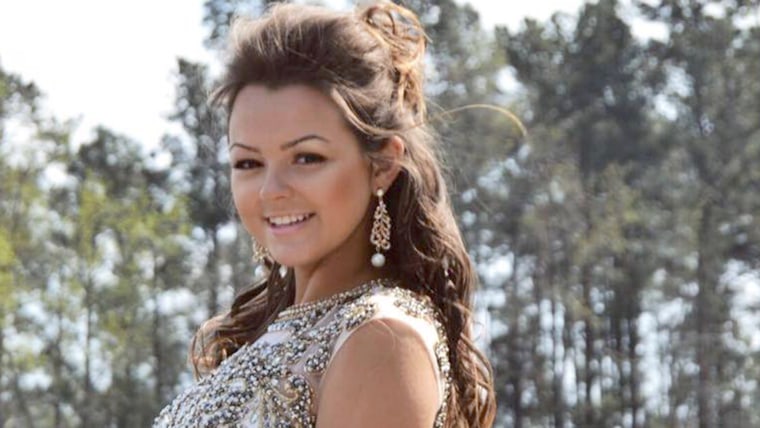 "She would be speechless — she loved fashion," Cassie Britt, the teen's cousin, told TODAY.
"This was her favorite brand," Britt, 32, added. "It was her favorite designer. She loved all the prints; she loved bright colors. There are very few pictures out there without her in Lilly Pulitzer clothes."
Little-White, 16, of Whiteville, North Carolina, died on Aug. 2, according to an obituary. Her body was found in Lake Waccamaw after she slipped and fell off a boat, reported WECT, an NBC-affiliated TV station in Wilmington. At her funeral on Sunday, many guests arrived wearing the label she had loved.
"Half of her family had it on, whether it was scarves, shirts, skirts," Britt, of nearby Chadbourn, North Carolina, said. "Just about all of her friends wore Lilly Pulitzer dresses."
RELATED: After a friend died, these teens wore her prom dress to keep her memory alive
Many stories about the teen cite her love for the brand, known for its cheerful, pastel-colored prints.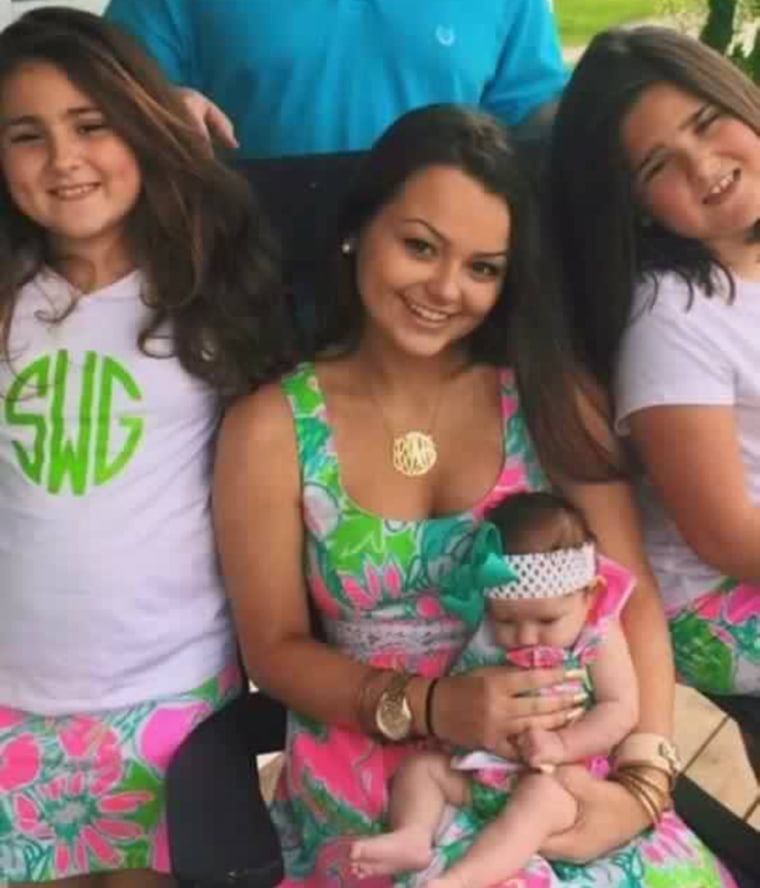 "Celebrating the bright life of Raven White," Lilly Pulitzer wrote on Facebook, sharing a snapshot of the custom print it made in Little-White's honor. "The Print Studio was so touched by all of the messages from her friends and family about her love for Lilly."
It's not clear how the print will be used (the brand declined to comment to TODAY), but fans, as well as the teen's loved ones, were moved by the kind gesture.
"This means so much to the community, family and friends of Raven White," one woman wrote. "Hope you made a ton of this print, cause you have a big order to fill here in NC!"
RELATED: Lilly Pulitzer's prized fashion line at Target sells out after buying frenzy
"She would have loved this and been so proud!" another wrote.
Britt called her cousin a "bright, gorgeous girl" with a "contagious smile," which seems perfectly fitting for the unique and touching memorial.