In terms of use-per-wear, handbags rank right at the top of investment-worthy purchases. Functional and by our side at all times, purses are an accessory that easily cross over from want into need — but that doesn't mean you have to spend a bundle!
Luckily, it's more than possible to find a stylish bag that transcends seasons and lasts for years without breaking the bank. Here are eight tips for tracking down a handbag that looks like a splurge, but is actually a steal (as in all less than $100).
Mini me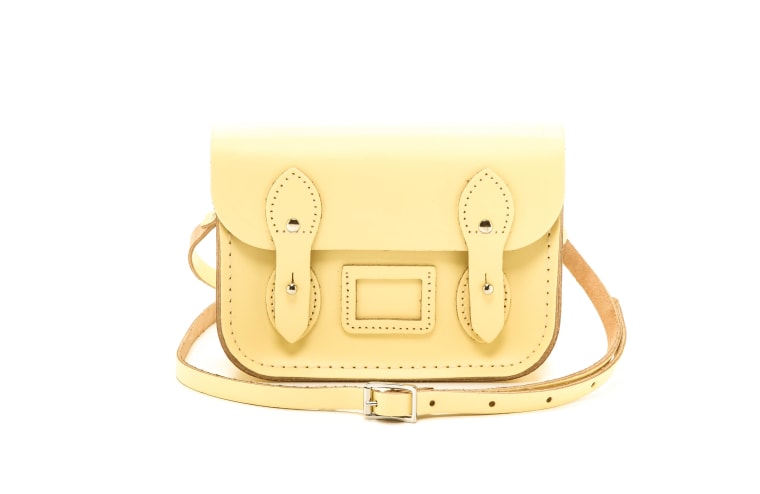 Smaller bags can cost less, especially when it comes to luxury fabrics like leather and suede. If you're set on a certain designer, opt for a clutch or small shoulder bag in order to get your fix. Pouches can also work as a chic, on-the-go option for day-to-night or travel. Stock up on these simple clutches for all of your off-duty occasions.
Cambridge Satchel Tiny satchel, $85 or Jonathon Adler Medium pouch, $58; both available at Shopbop.com.
Shop by shape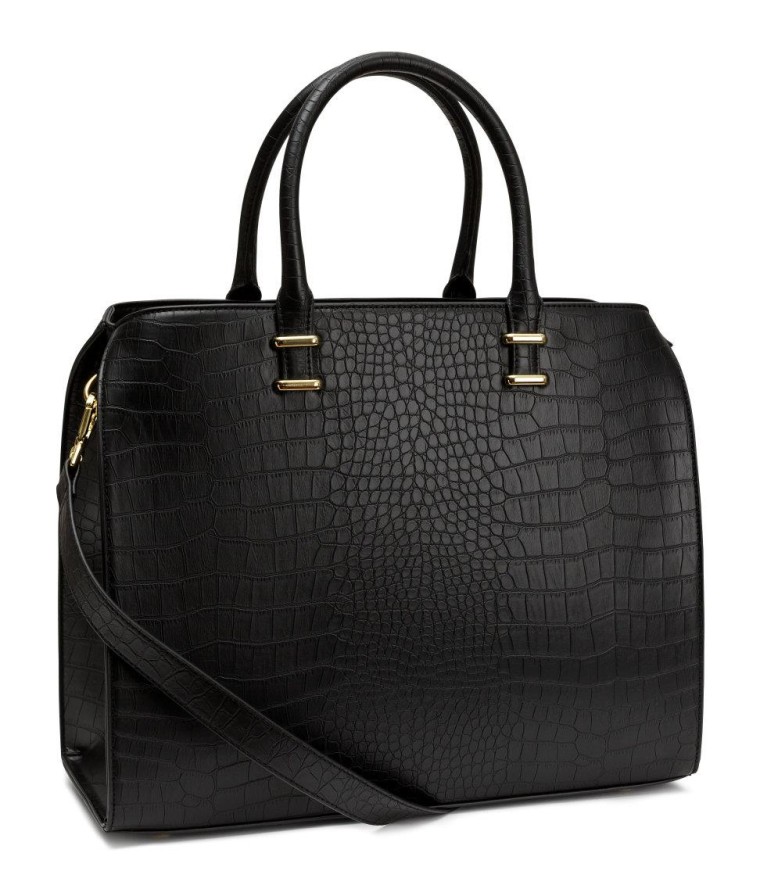 When in doubt, stick with structure. A crisp shoulder bag can take you from office to evening, while a sleek tote always looks polished and professional. If your instinct is to scoop up every hobo bag in site, remember that structured satchels tend to look more sophisticated and expensive than slouchier styles.
H&M Handbag, $40 or Leather shoulder bag, $99; both available at hm.com.
Keep it real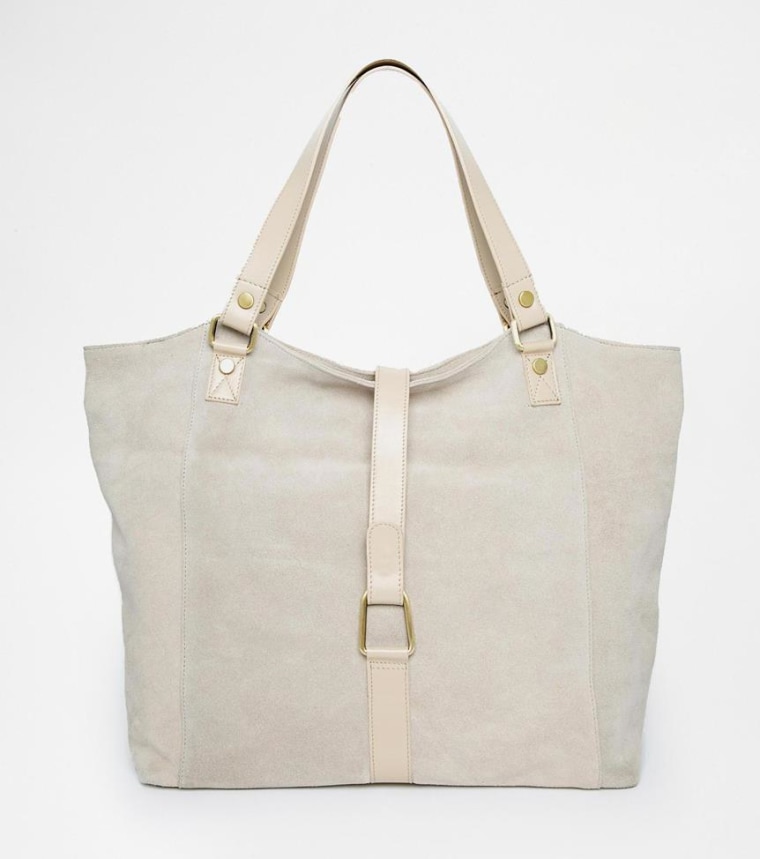 Whenever possible, opt for the real deal when it comes to fabric. H&M has a "premium quality" designation on their site to find true leather and suede bags, while brands like Mango, ASOS and Zara also indicate when an item is made with genuine leather. Consider fabric while you browse and you'll be on the right path to looking rich on a budget.
ASOS Suede shoulder bag with leather front strap, $72 or Leather sleek kettle bag, $98; both available at asos.com.
Hold off on hardware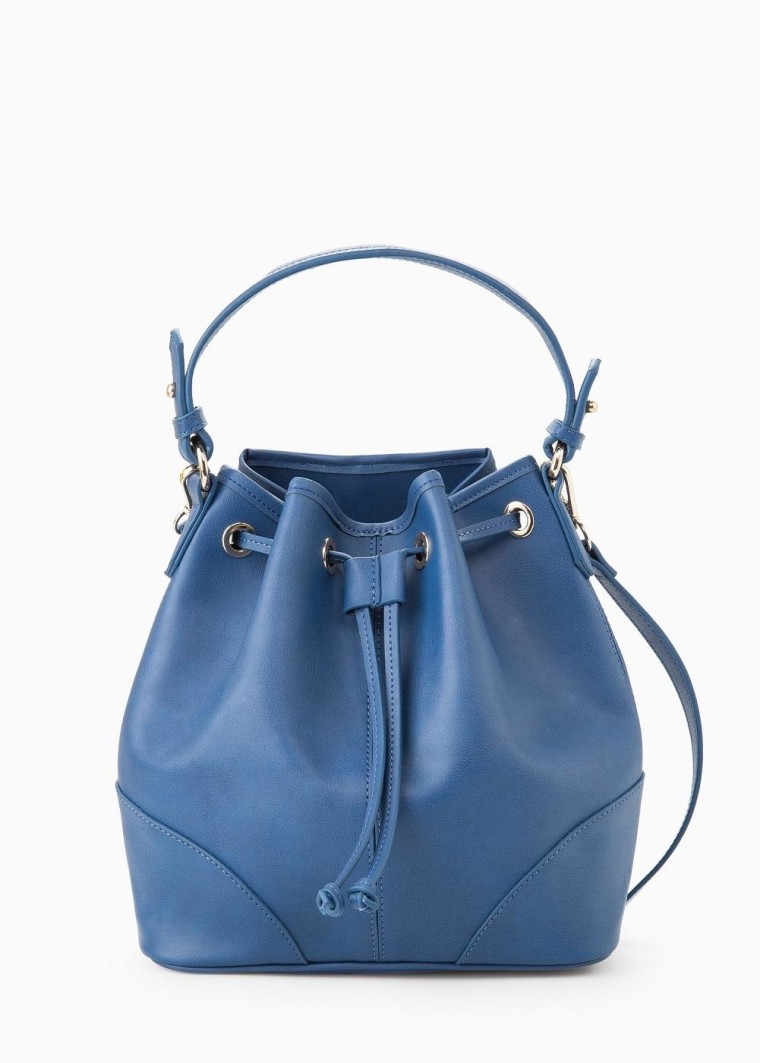 Bags that are overly embellished can automatically appear cheap — especially when it comes to flimsy hardware. You'll also want to shy away from contrast stitching, bows, all-over prints, obvious branding or scalloped edges. In a nutshell, a simple design will be your best bet.
Mango Bucket bag, $70 and Leather hobo bag, $100; both available at mango.com.
Color care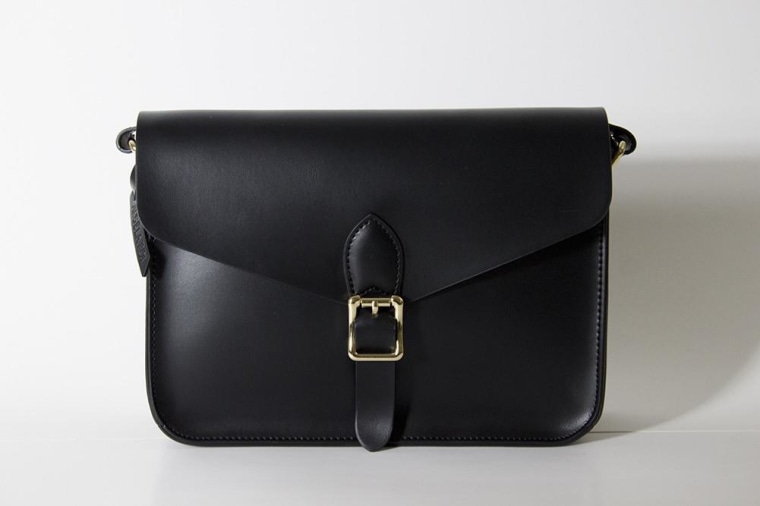 Inexpensive metallic can come off as way too shiny, while bright faux leathers don't wear well. Keep in mind that white, cream and beige bags can be tough to care for and may get dirty easily. Black, navy and chocolate brown are good options if you're worried about keeping your bag free from ink marks, dirt or bleeding denim.
Angela Roi Palette black cross-body, $65; available at angelaroi.com, where each sale supports a charity organization.
Think inside the box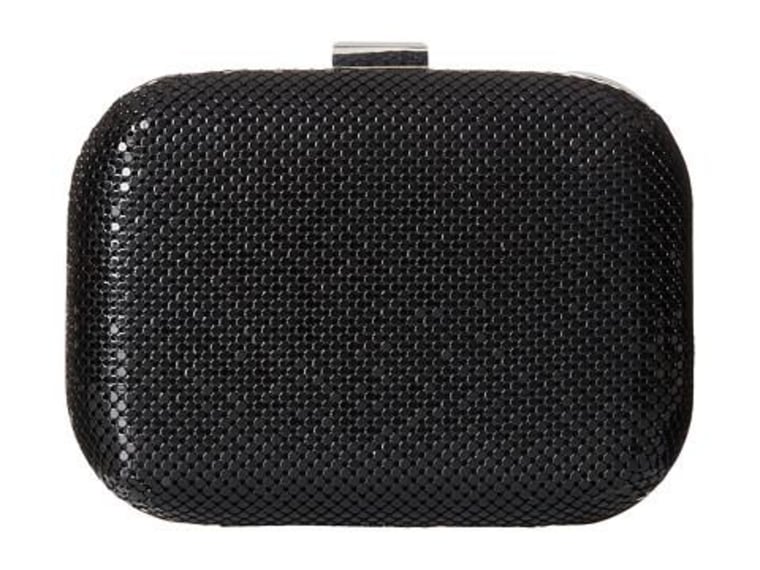 Proving again that bigger isn't always better, hard-case bags are pretty much guaranteed to look expensive, regardless of their material. Don't reserve these minaudieres for weddings and cocktail parties alone, though. Try using a box bag to punch up a date-night dinner look, too!
Jessica McClintock Mesh Minaudiere, $55; available at zappos.com.
Knock-offs are a no-no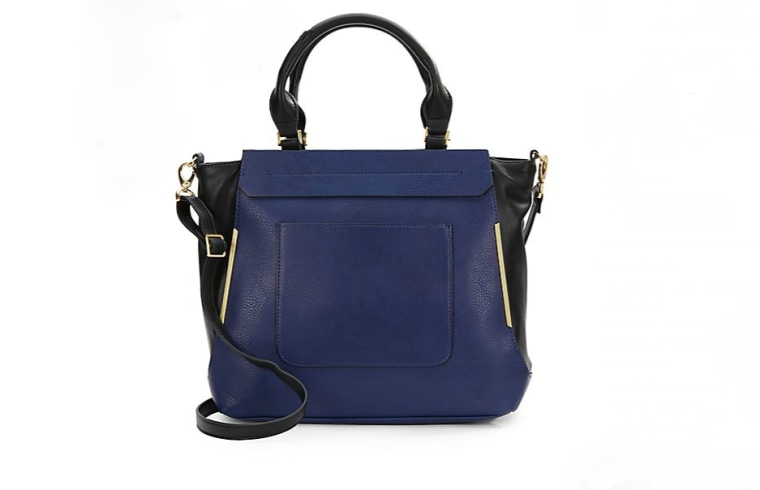 Iconic bags from Hermes, Chanel, Celine, Fendi and other high-fashion labels boast quality craftsmanship, detailing and signature silhouettes that have earned them a place of high regard — with a price tag to match. These bags are easily identifiable and often copied, but try to avoid falling into the knockoff trap. They rarely feel or look luxe and it often comes across like you're trying to hard. Plus, with so many original designs out there, isn't it worth finding something original that feels like "you" at a price you can swallow?
Danielle Nicole Arielle two-tone tote, $48; available at saksoff5th.com.
For a chic update, look to mega-brands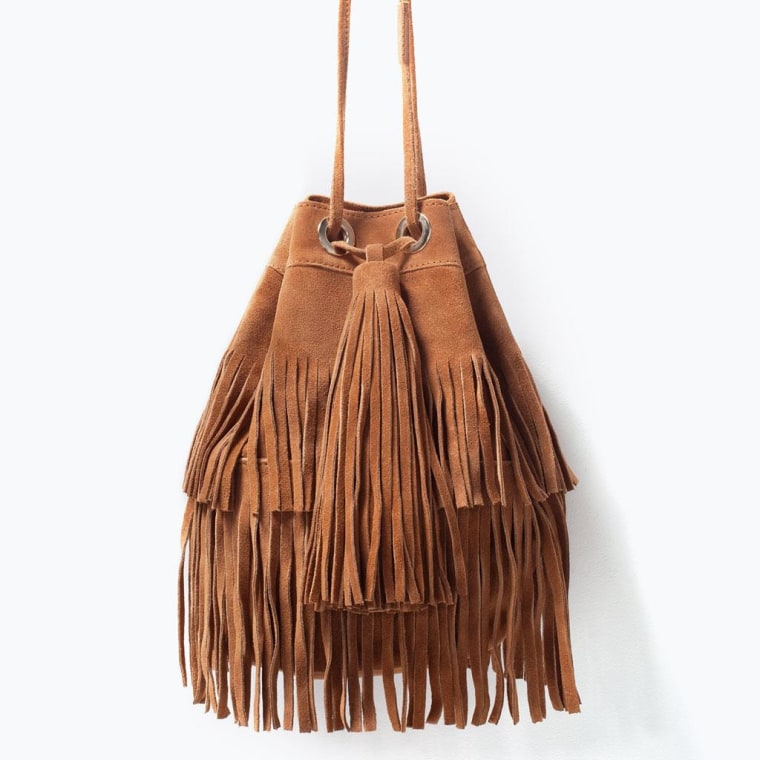 Trend-driven stores (and fast-fashion chains) are a great place to search for bags that fill a certain need. For example, every store has their own take on a fringe bag this season and many of the less expensive versions look just as luxurious as their pricey counterparts. Make sure to do your research before purchasing a trendy piece — you'll likely secure the style you're looking for at a bargain price.
Zara Leather clutch with fringes, $50 or Fringed suede bucket bag, $100 both available at zara.com.