There's arguably nothing more beautiful than pure confidence.
And 19-year-old Reshma Qureshi proved just that after making her runway debut at New York Fashion Week on Sept. 8. Two years ago in Northern India, Qureshi was attacked by her estranged brother-in-law and his friends, who held her down and doused her with sulfuric acid. As a result of the attack, she lost an eye, and her body and face were disfigured.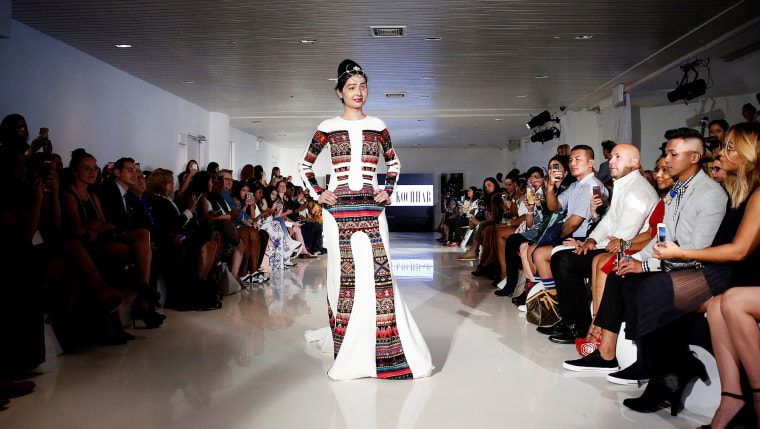 But Qureshi, a beauty vlogger, isn't letting what happened in the past stop her.
RELATED: New York Fashion Week show brings attention to child trafficking
The emerging model walked the catwalk for fashion-show production company FTL Moda in partnership with Global Disability Inclusion, Fashion Week Online and Make Love Not Scars, an organization dedicated to helping acid-attack and burn victims. FTL Moda is currently promoting a campaign called #TakeBeautyBack to spread the message that beauty is in eye of the beholder.
"I want to tell the world — do not see us in a weak light and see that even we can go out and do things," she told AFP through a translator after the show.
For her runway debut, Qureshi wore a beautiful embroidered gown by Indian designer Archana Kochhar. The momentous occasion also marked Qureshi's first time wearing a gown, according to the Independent.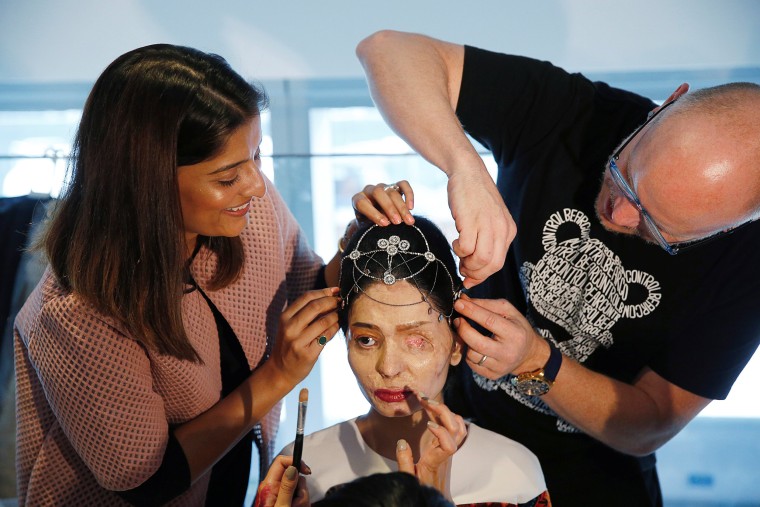 And if FTL Moda sounds familiar, that's because the company has been committed to showcasing a model diversity in its fashion shows. Last year, the organization included Madeline Stuart, a teen model with Down syndrome, who's been making a mark in the fashion world.
RELATED: Madeline Stuart, model with Down syndrome, stuns in photos from wedding shoot
"We want to give voice to these amazing women, who have been silently suffering, hiding and too often depriving themselves of the opportunity to declare how beastly and cruelly they have been attacked," said FTL Moda producer Illaria Niccolini in a statement.
An emotional YouTube video by Make Love Not Scars, which Qureshi works with, captures the teen finding out the news of her runway debut. Qureshi, who had never left India until last week, is overcome with tears of joy as she learns she'll be heading to New York.
RELATED: Model with one arm fights for diversity in fashion world
As a vlogger, Qureshi uses YouTube as a platform to share beauty tips for all women — with a powerful message. Her perfect red lips tutorial, in which she explains that it's as easy to find the right shade of lipstick as it is to buy acid, has more 1.8 millions views.
We can't wait to see what this inspirational teen does next!