If you're looking for a fresh look for the fall season, there's no need to scrimp and save for an entirely new wardrobe. In fact, simply changing up a few accessories can give new life to your favorite items from last season — or even last year.
From shoes and bags to patches and charms, there's sure to be an accessory trend (or two) that's perfect for your personal style.
Gilt.com lifestyle editor, Chassie Post, visited TODAY Monday to help guide us through the top trends of the season. Happy shopping!
Over-the-knee boots
There's something timeless and undeniably a little sexy about an over-the-knee boot. We couldn't be happier that this trend is back for another season! This year, the heels are higher and the designs and fabrics are more adventurous. Feel free to follow suit and wear an over-the-knee boots with your favorite pair of leggings and a tunic for day or pair them with a skirt or dress for a night out.
1. Abigail Denim Thigh High Boot, $70, Boohoo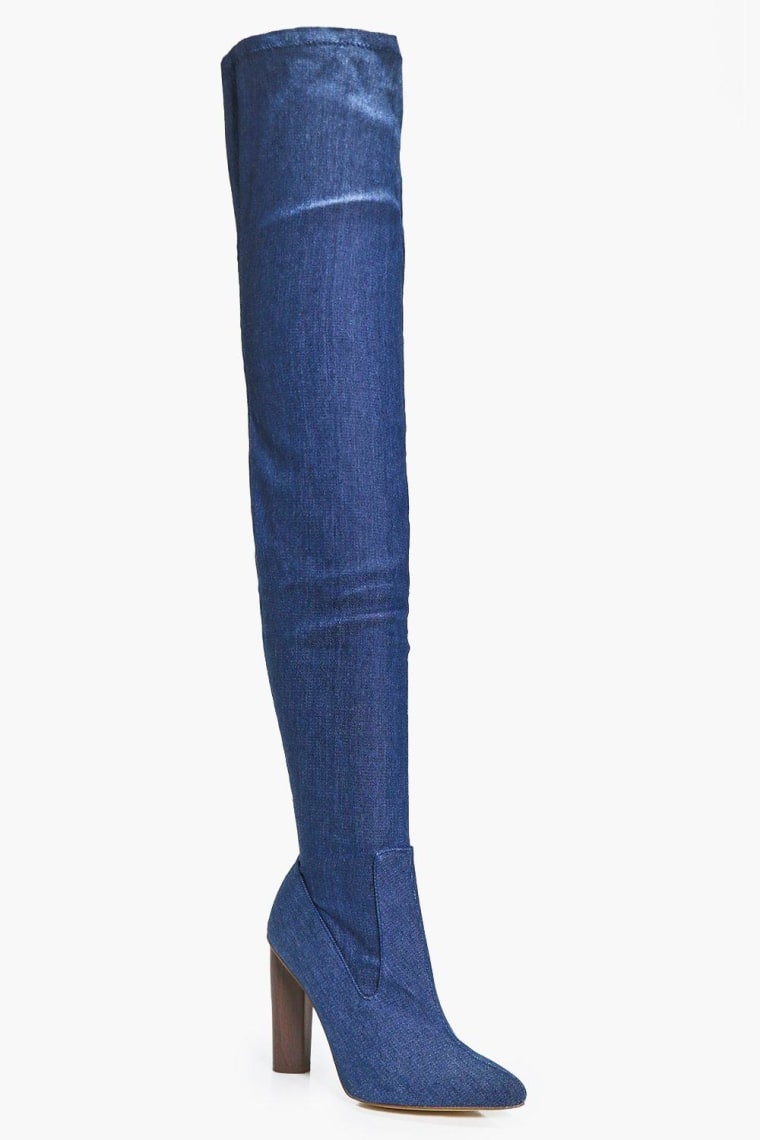 2. Thigh-high Boots, $60, H&M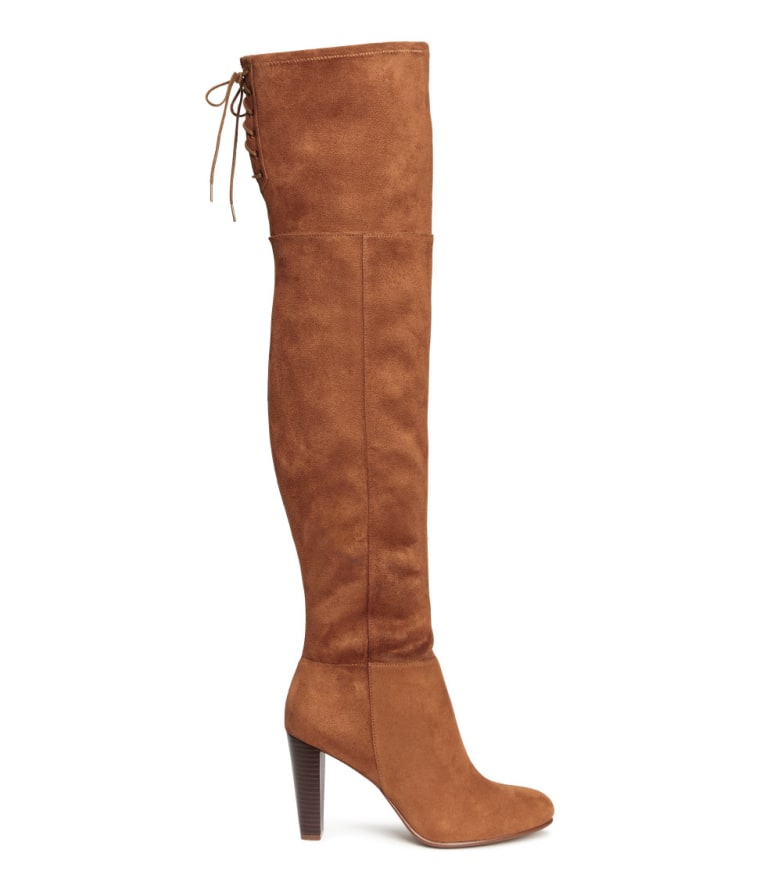 3. Dark Orange Velvet Over-the-Knee Heeled Boots, $150, River Island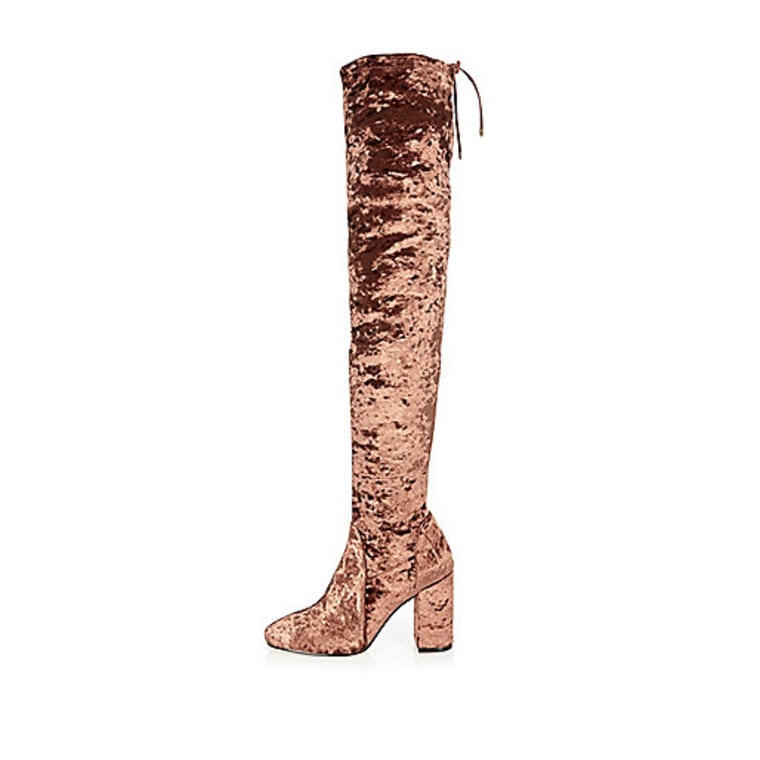 4. Atlanta Marble Heel Knee High Boots, $60, Public Desire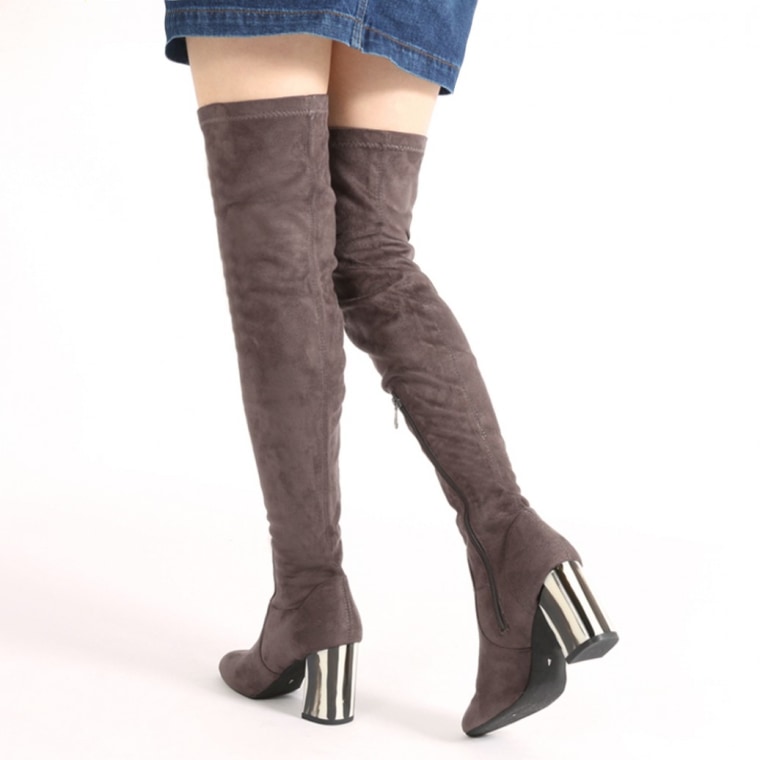 5. Betseyville OhSnap Over The Knee Micro Suede Stretch Boots, $56, Target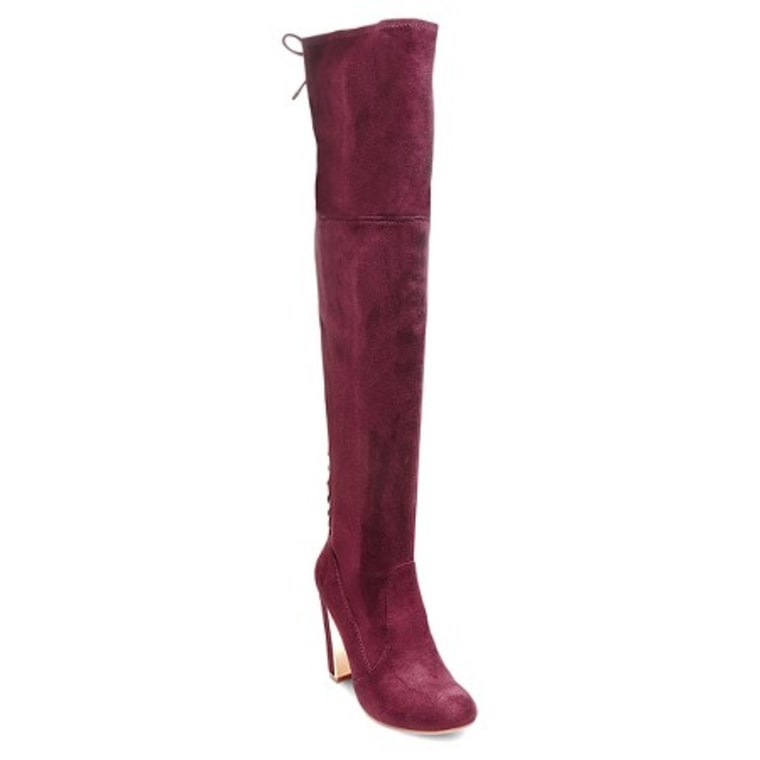 6. Humor Flat Over The Knee Boot, $129, Marc Fisher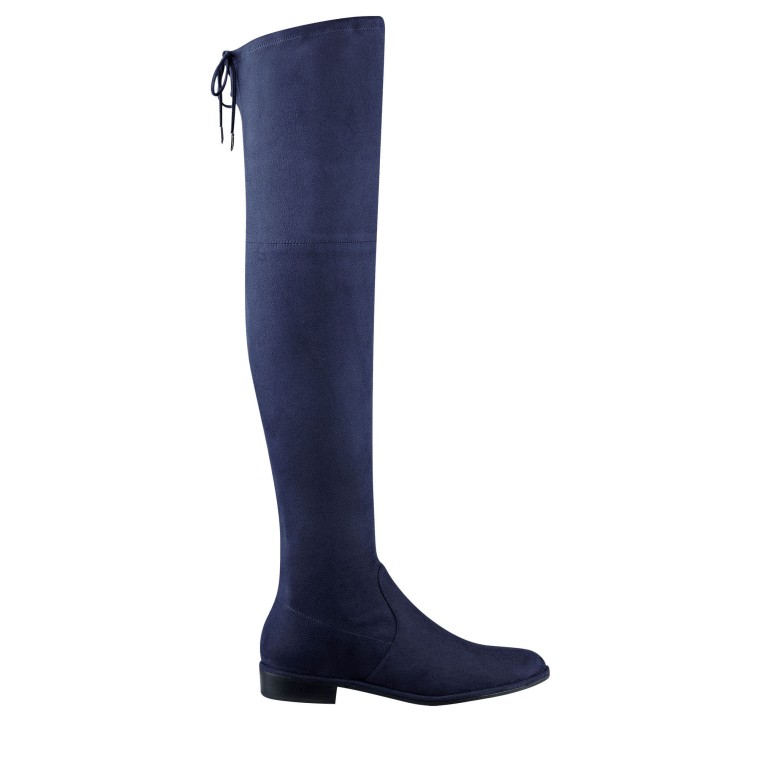 RELATED: Is 'ugly' the new pretty? The comfy fall shoe trend you have to try
Embroidered and beautiful
When it comes to accessories,just about everything is getting bedazzled! A beaded clutch or a jewel-encrusted collar are a just a few ways you can easily rock this trend.
7. Monya Velvet Clutch Bag with Gold Metal Beadwork, $64, ASOS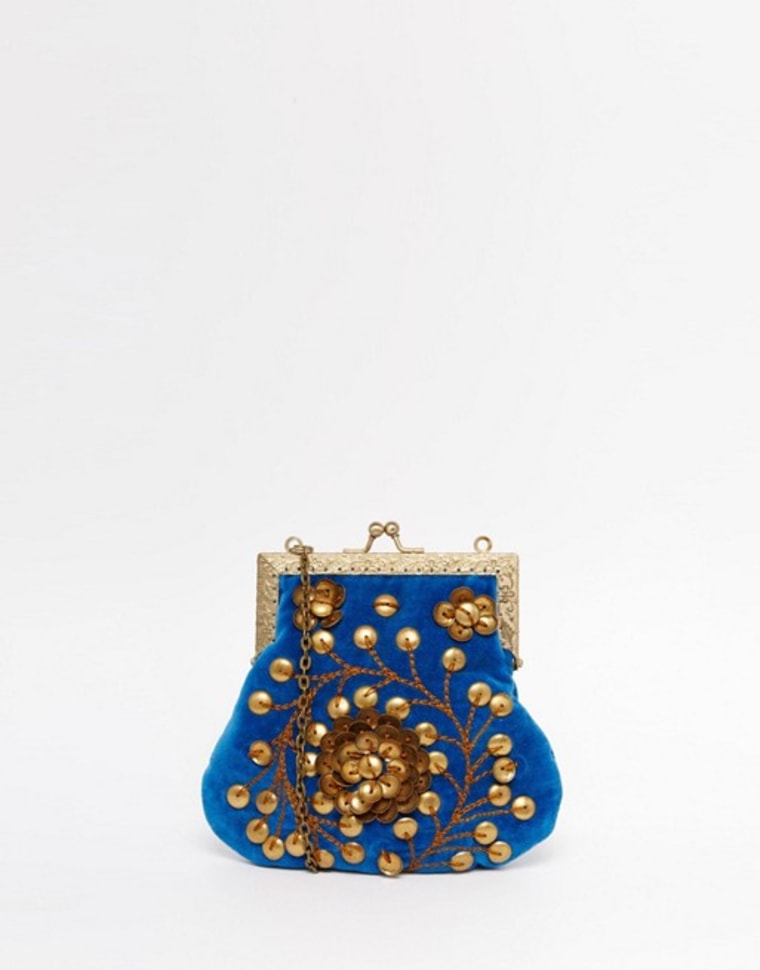 8. Mulit Colored Embellished Collar, $19, ASOS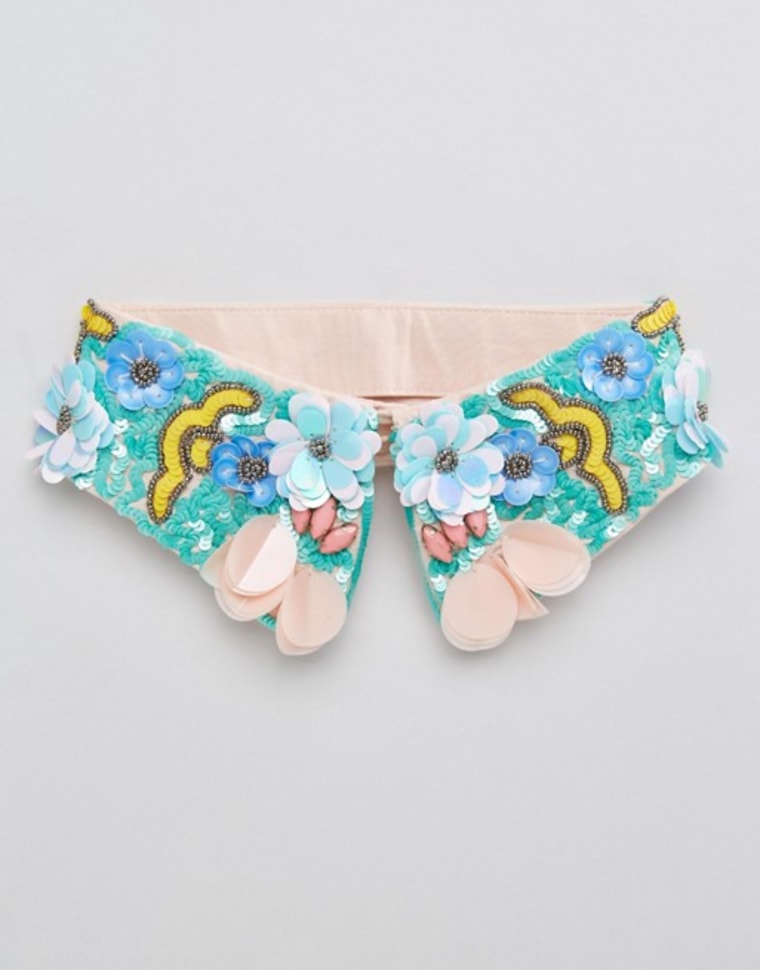 Tapestry prints
And when we say that everything is getting a touch of embroidery this season, we're even including shoes. These tapestry-inspired patterns that are gracing booties and more instantly make the shoes the statement piece of any outfit. Wear a pair of these with your LBD and you're good to go.
9. Mannzo-T, $160, Steve Madden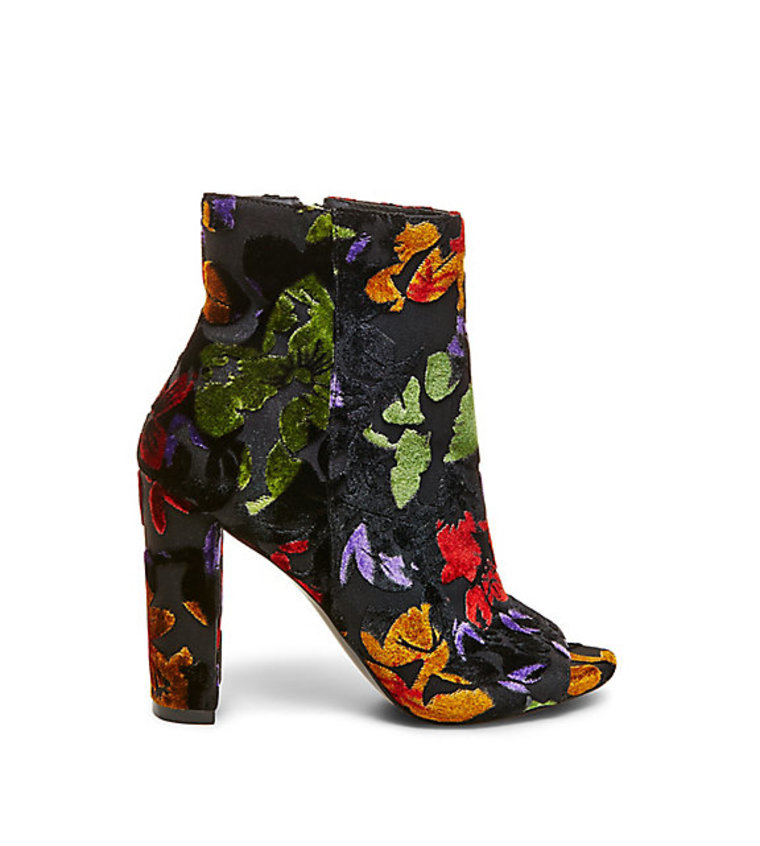 10. Blossom Embroidered Boots, $70,Topshop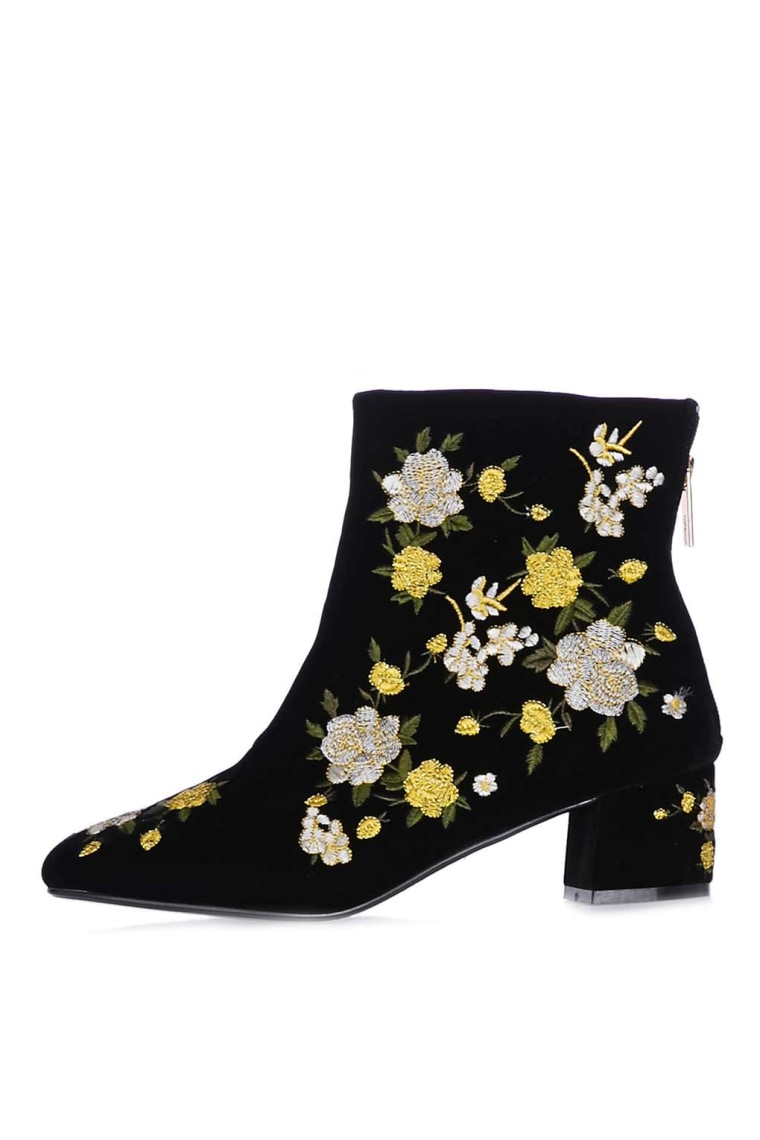 Combat boots
This fall is all about grunge chic. From bomber jackets to flannel shirts, fashionistas are channeling their inner '90s rocker child with fervor. Try to combine a pair of combat boots with a girly skirt to give an otherwise feminine look some edge or wear them with your favorite jeans and T-shirt to complete that ultimate "cool girl" look.
11. Troopa, $80 - $100, Steve Madden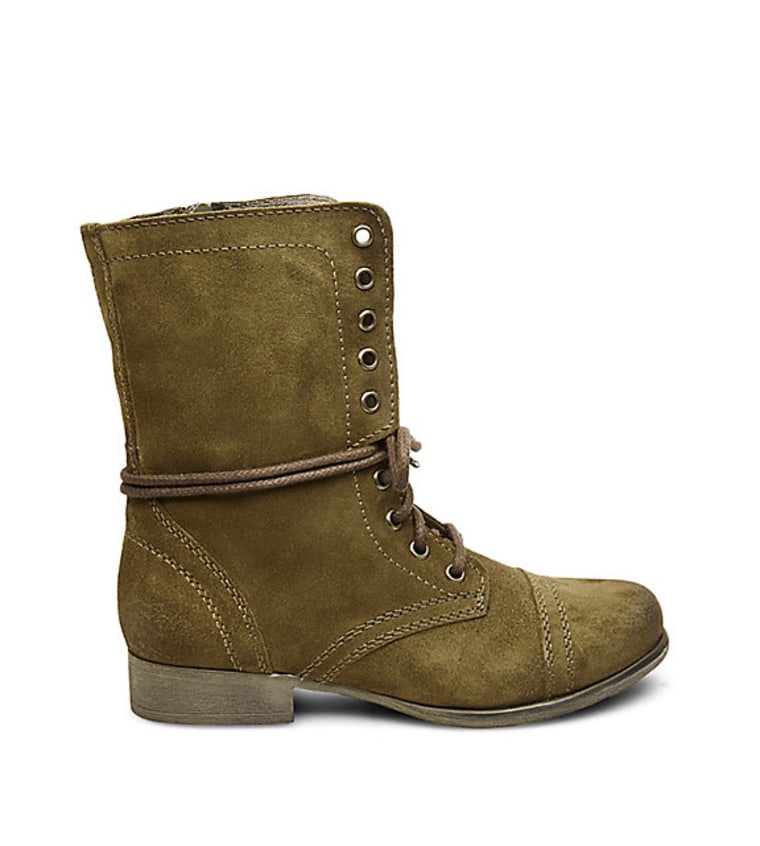 12. Wild One Combat Boots, $26, Forever 21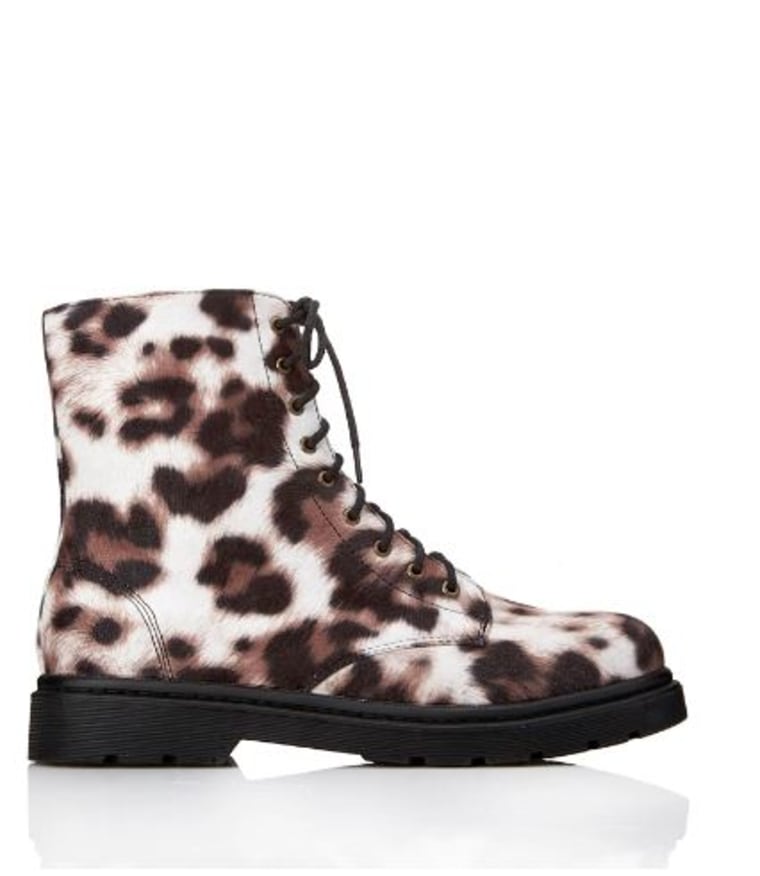 13. Black Double Buckle Strap Boots, $90, River Island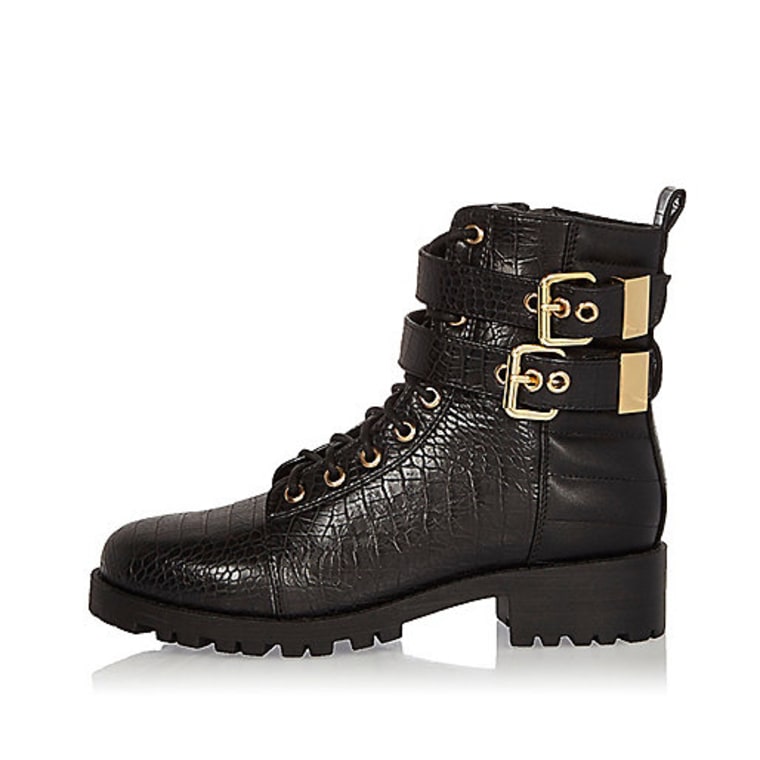 14. Gia-Mia Rock Star Studded Combat Boot, $36, Target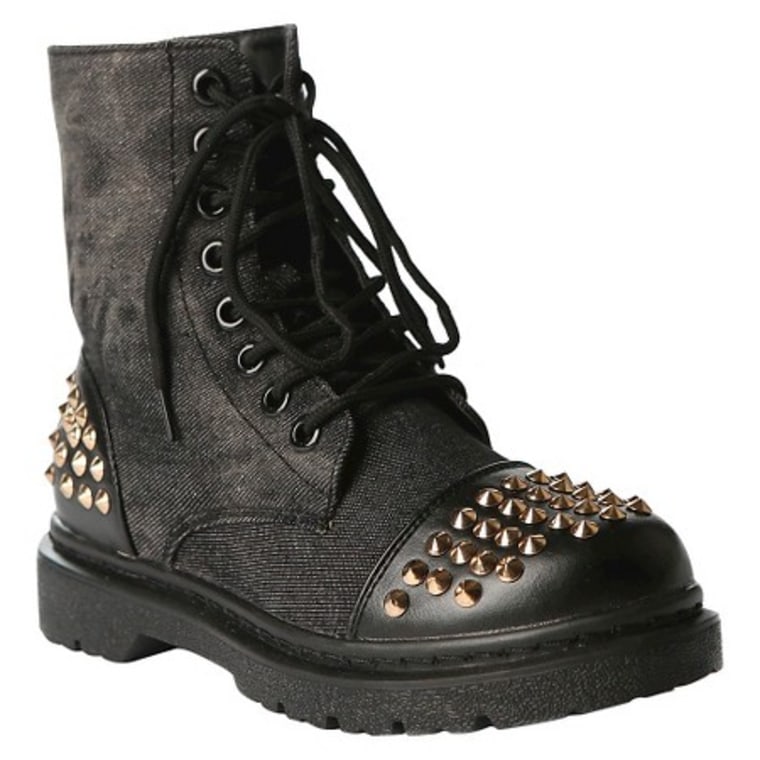 15. Black Patent Cut-Out Boots, $90, River Island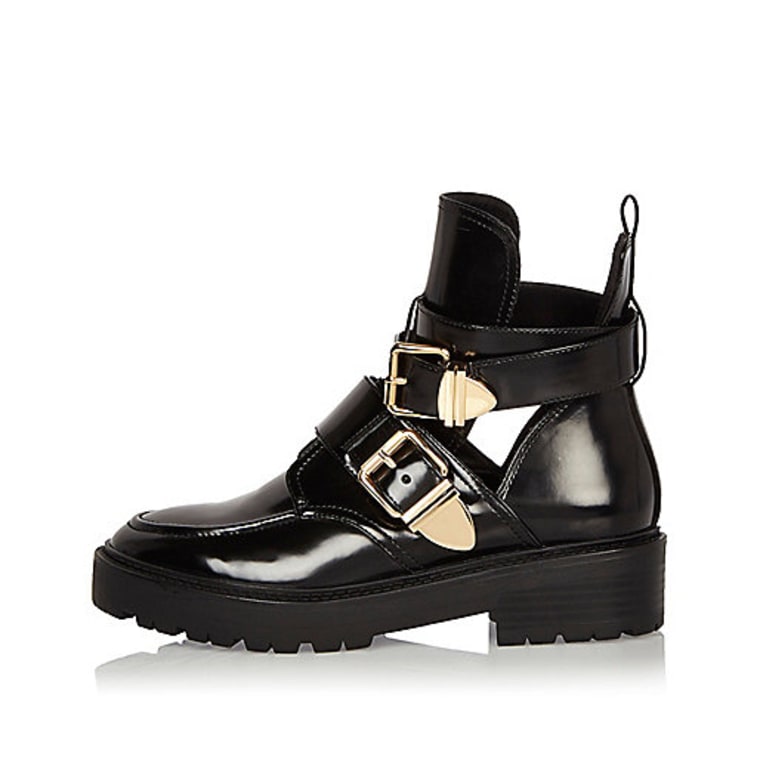 Platform boots
Those who love some added height will welcome platform boots with pleasure. These David Bowie-inspired styles are one of the biggest trends of the season. You're sure to hit the streets looking fabulous!
16. Cloud Star Motif Platform Boots, $60, Public Desire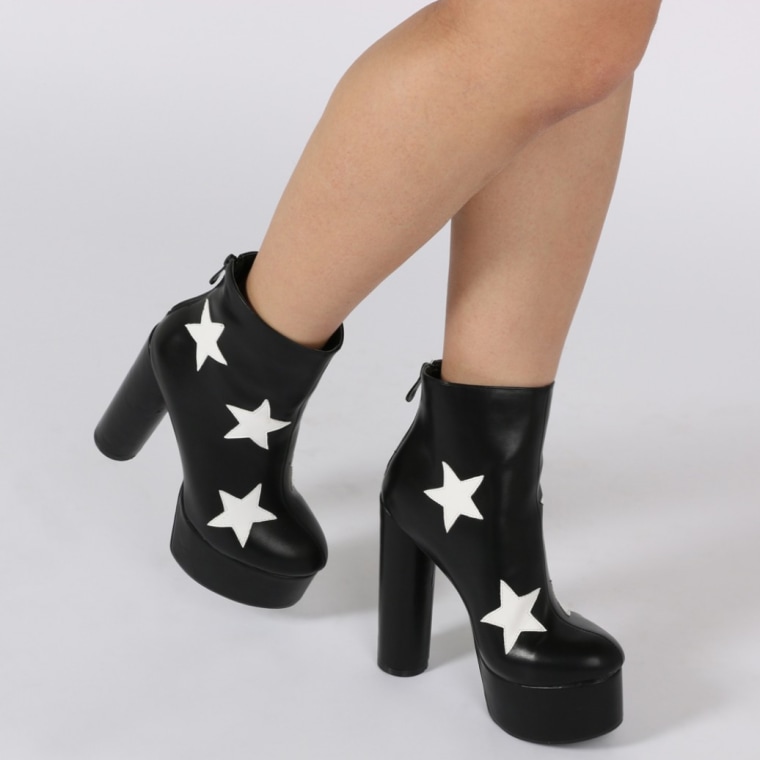 17. Sky Chunky Platform Boots, $50,Public Desire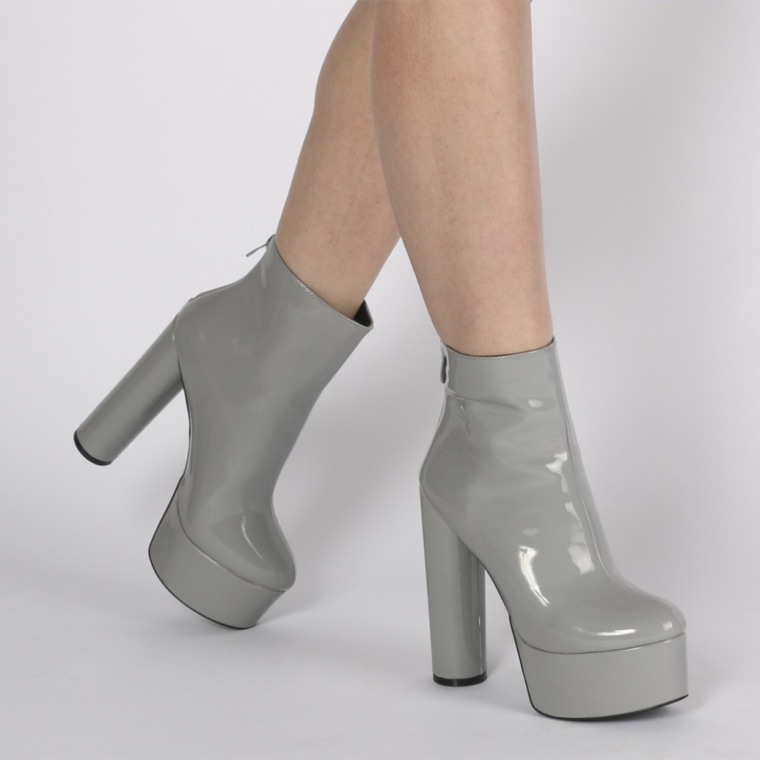 18. Karmen Cleated Sock Fit Ankle Boots in Khaki, $60, Public Desire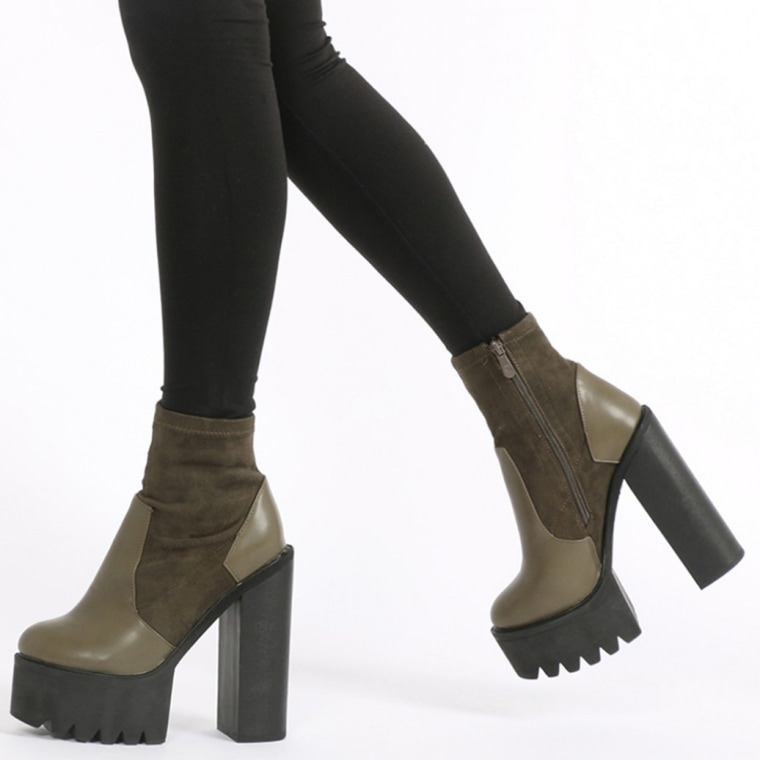 A touch of velvet
Who says velvet is only for clothes? This super plush fabric is making it's debut on shoes as we head into the colder months. From booties to heeled sandals, luxe velvet is having a serious moment.
19. Brown Leopard Print Block Sock Boots, $100, River Island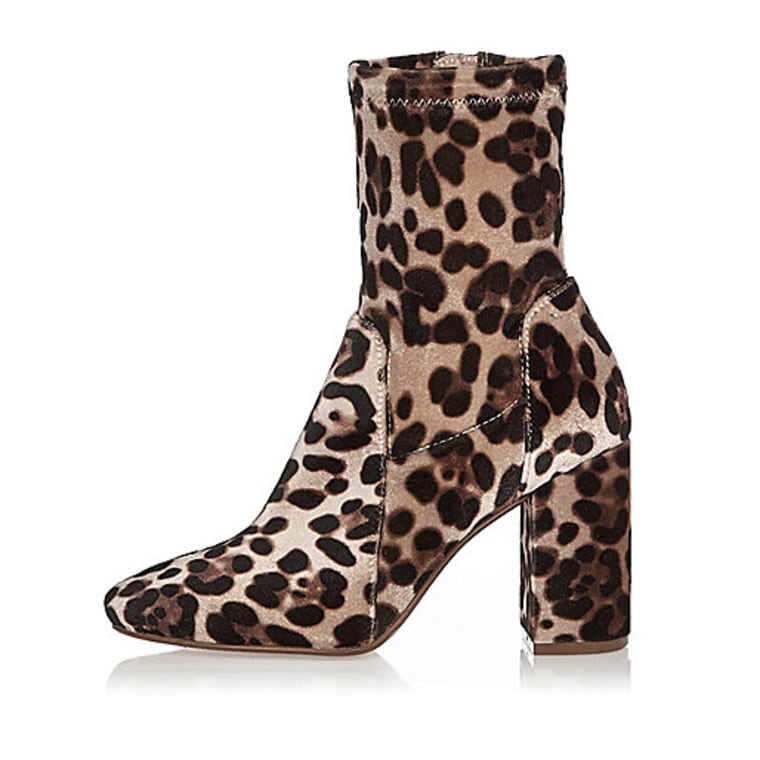 20. Daisy Street Blue Crushed Velvet Platform Heeled Sandals, $57,ASOS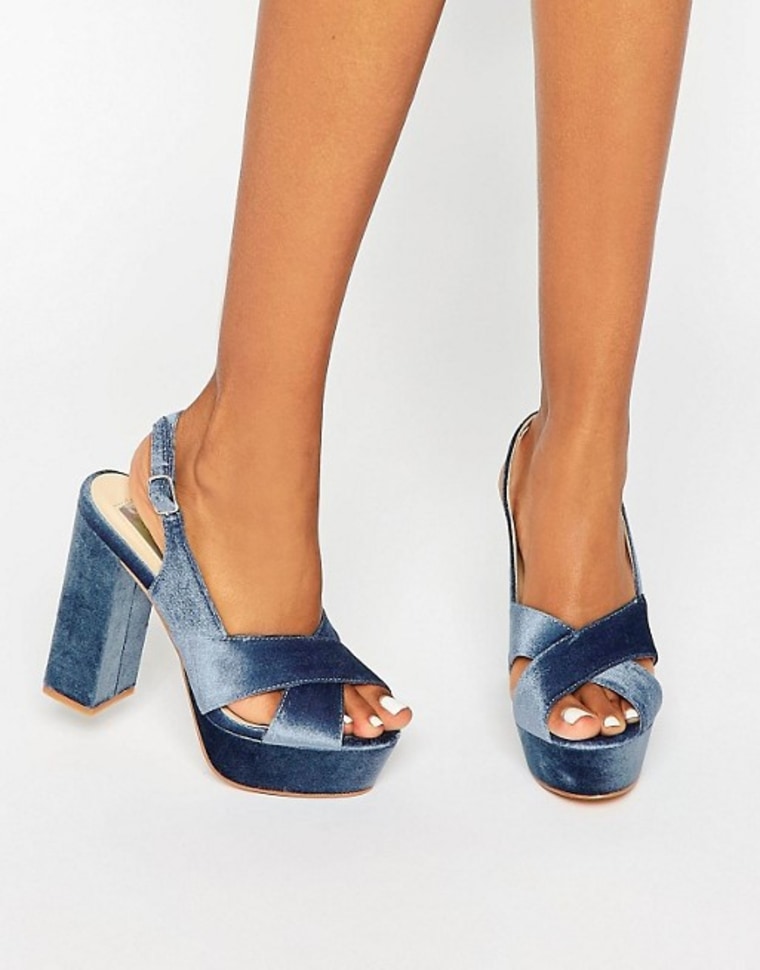 21. Velvet Sneakers, $70, Mango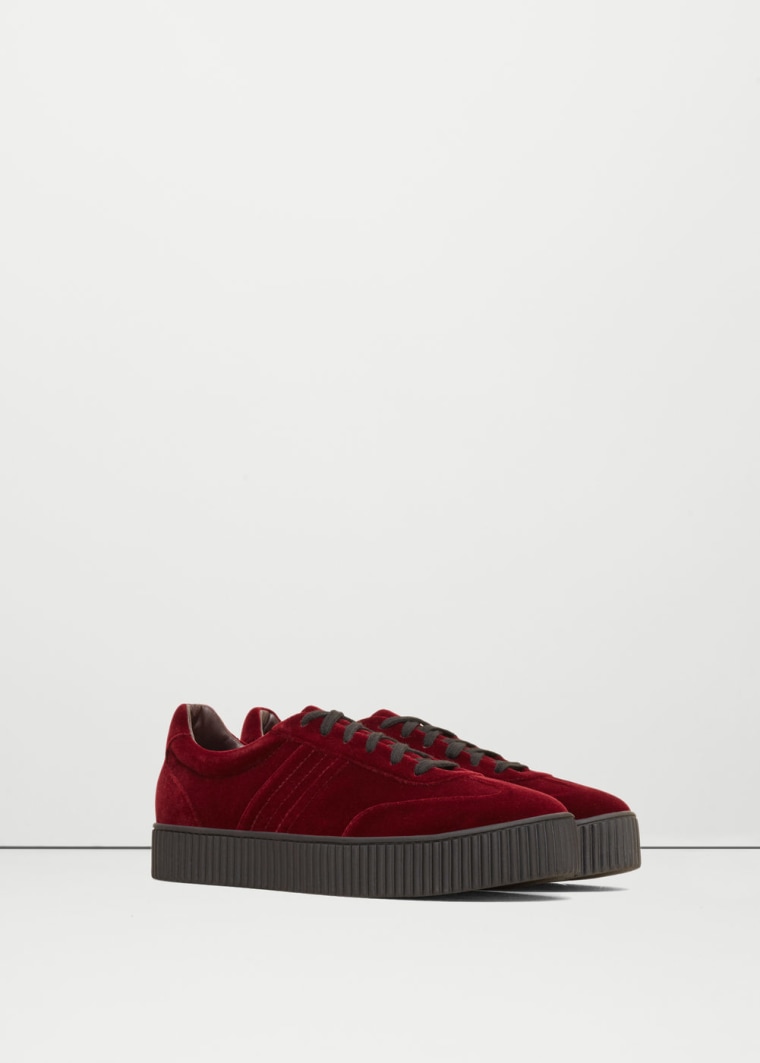 22. Platform Velvet Sandals, $80, Mango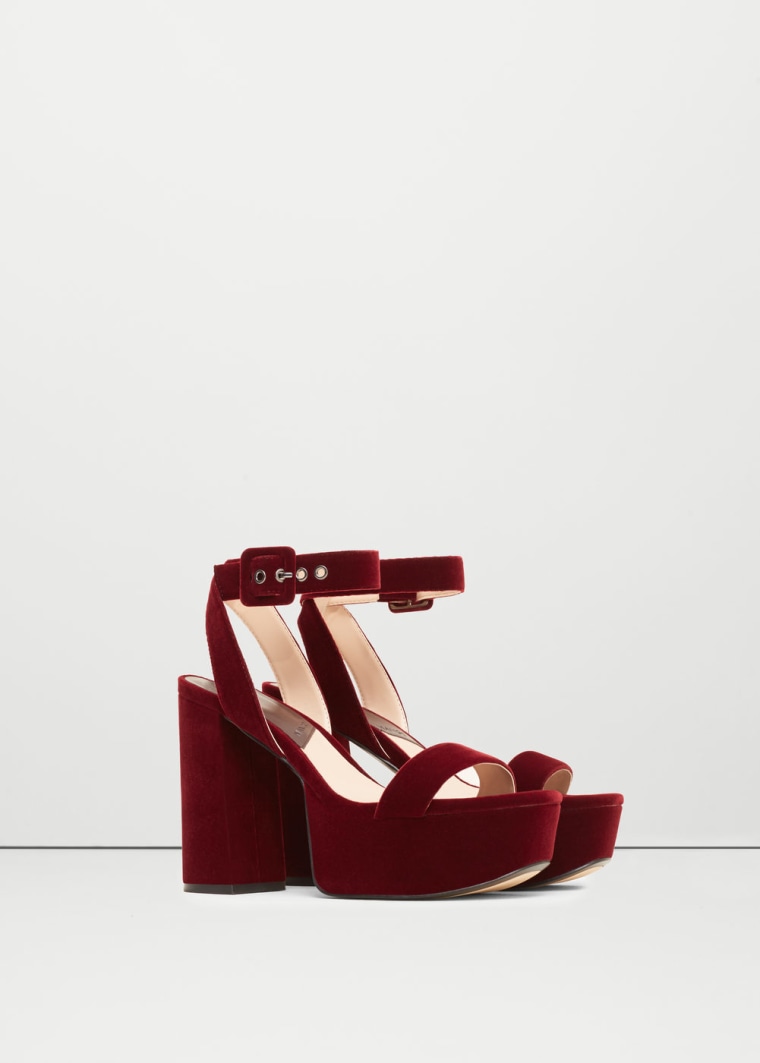 23. Love and Luck Teal Velvet Ankle Strap Heels, $32, Lulu's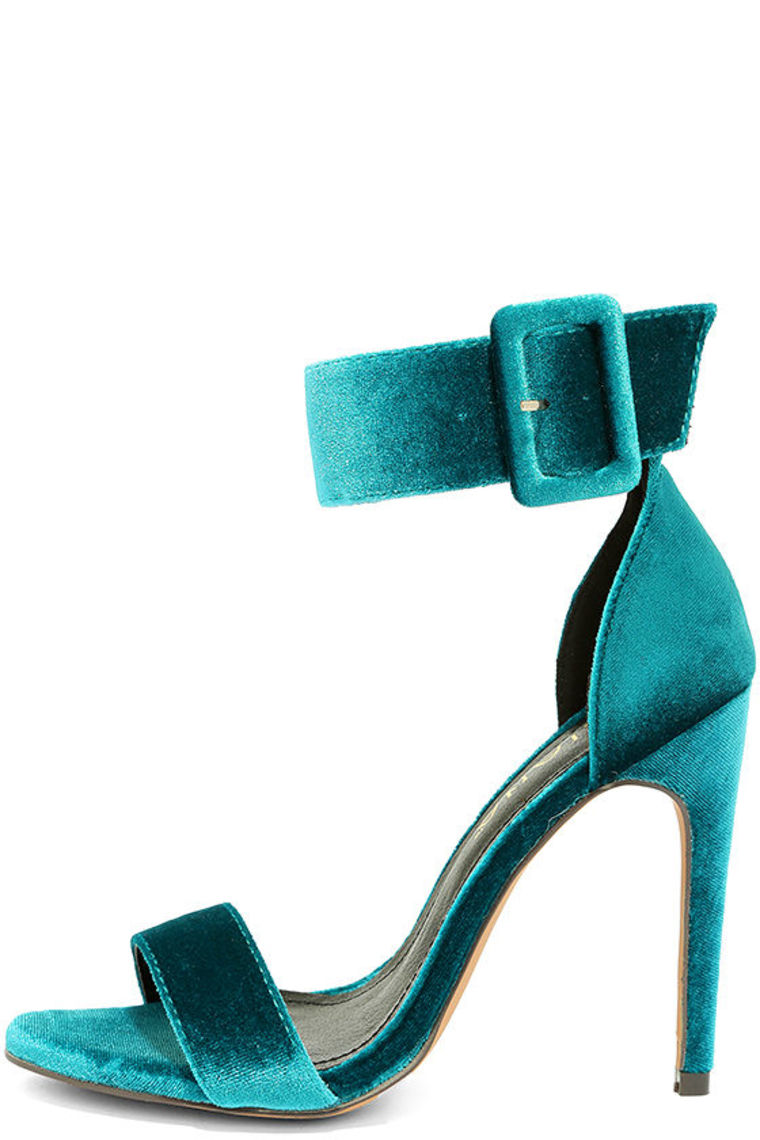 Fur
It's all about those fuzzy feet! Fur is making it's debut on boots, sneakers, sandals and more.
24. Bryanne, $90, Steve Madden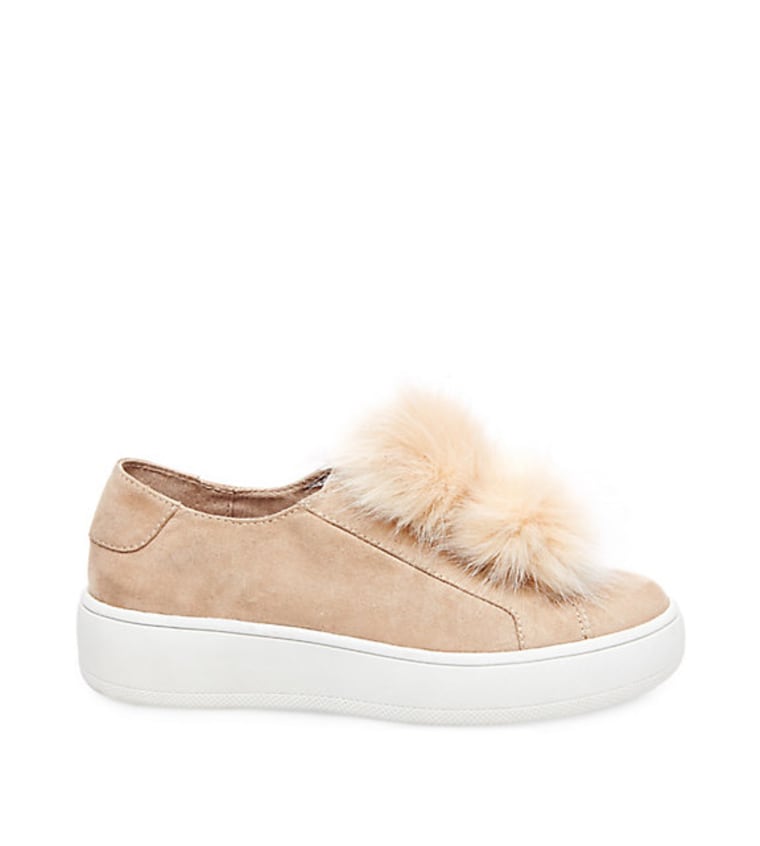 25. Jazzy Hands Tinsel Mid Shoes, $80, Topshop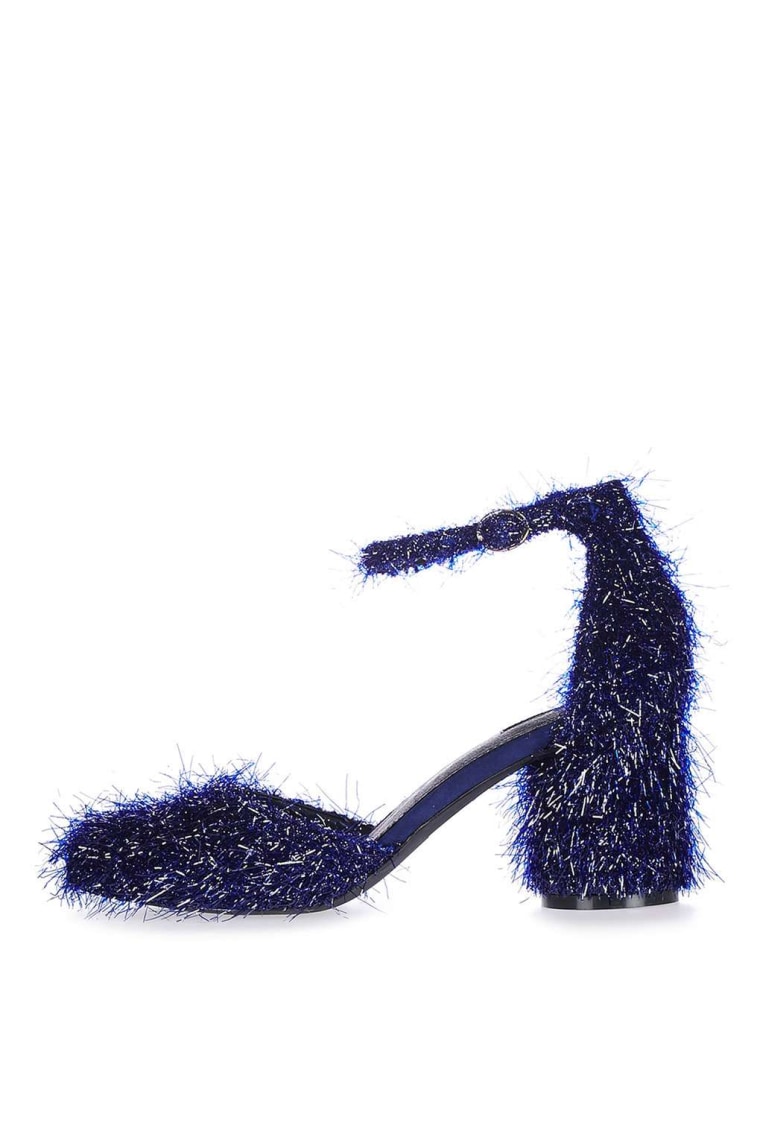 RELATED: Find out fall's top fashion trends by state — according to Google
Menswear-inspired shoes
There's no denying that loafers are having a moment, but they're not exactly like your dad's from back in the day. Instead, it's all about funky metallics, chunky heels and feminine patterns this fall.
26. Gold Patent Chunky Brogues, $40, River Island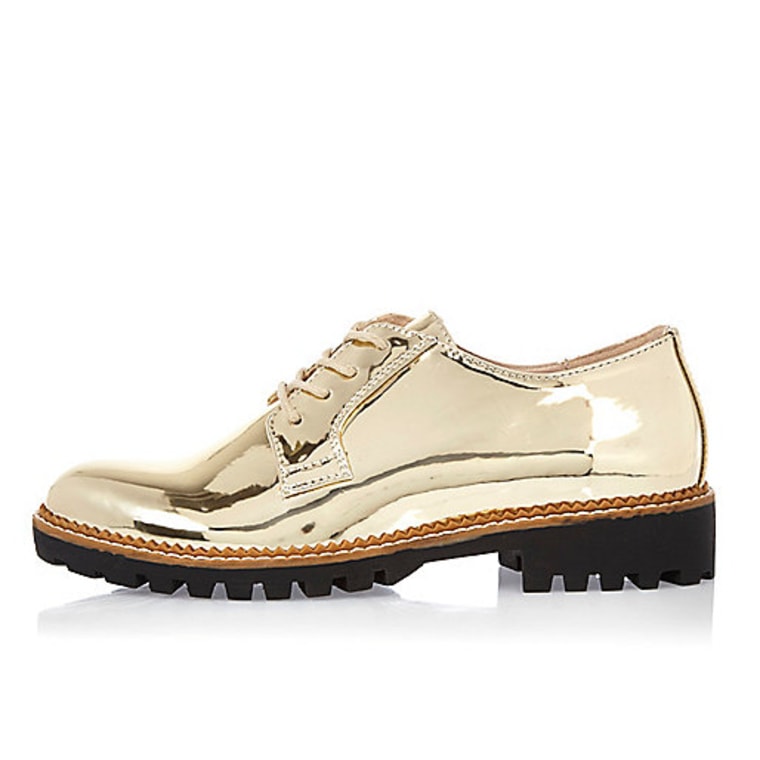 27. White Chunky Heeled Loafers, $90, River Island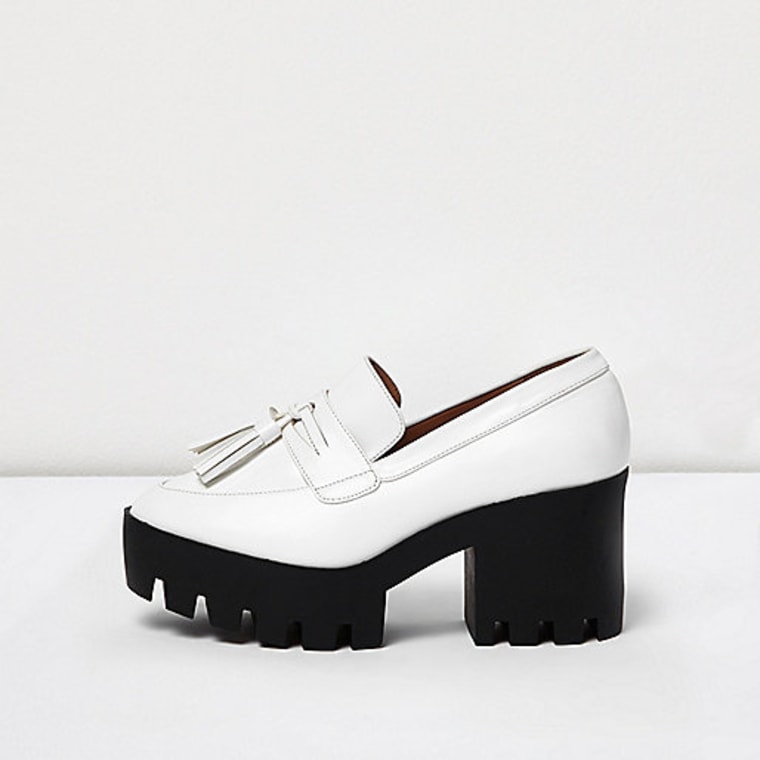 28. Paris, Prance Heel in Bleu, $68, Modcloth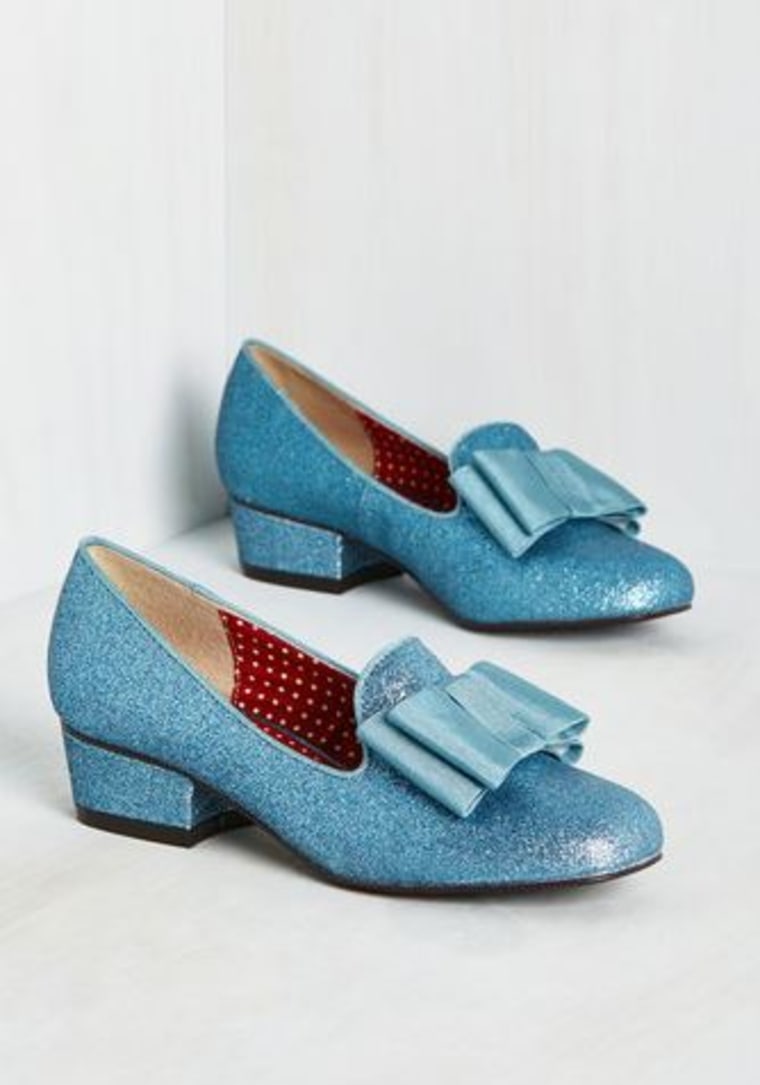 29. Patent Heeled Loafers, $80, Mango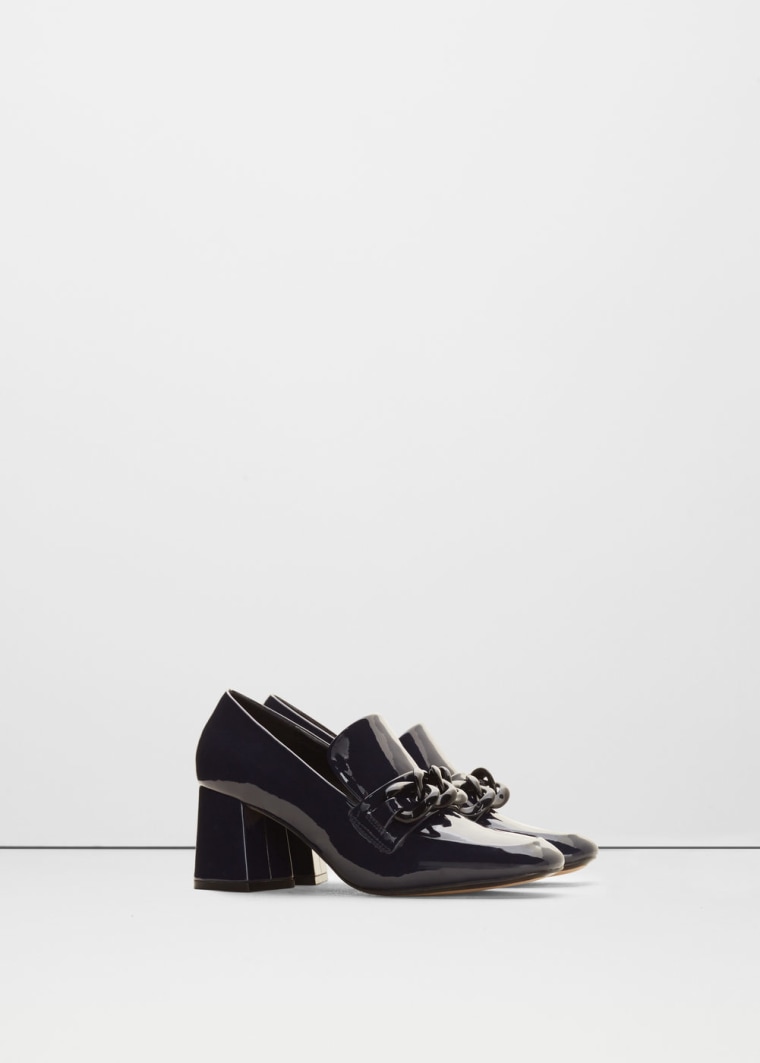 30. Kylie Backless Buckle Loafer, $85, Topshop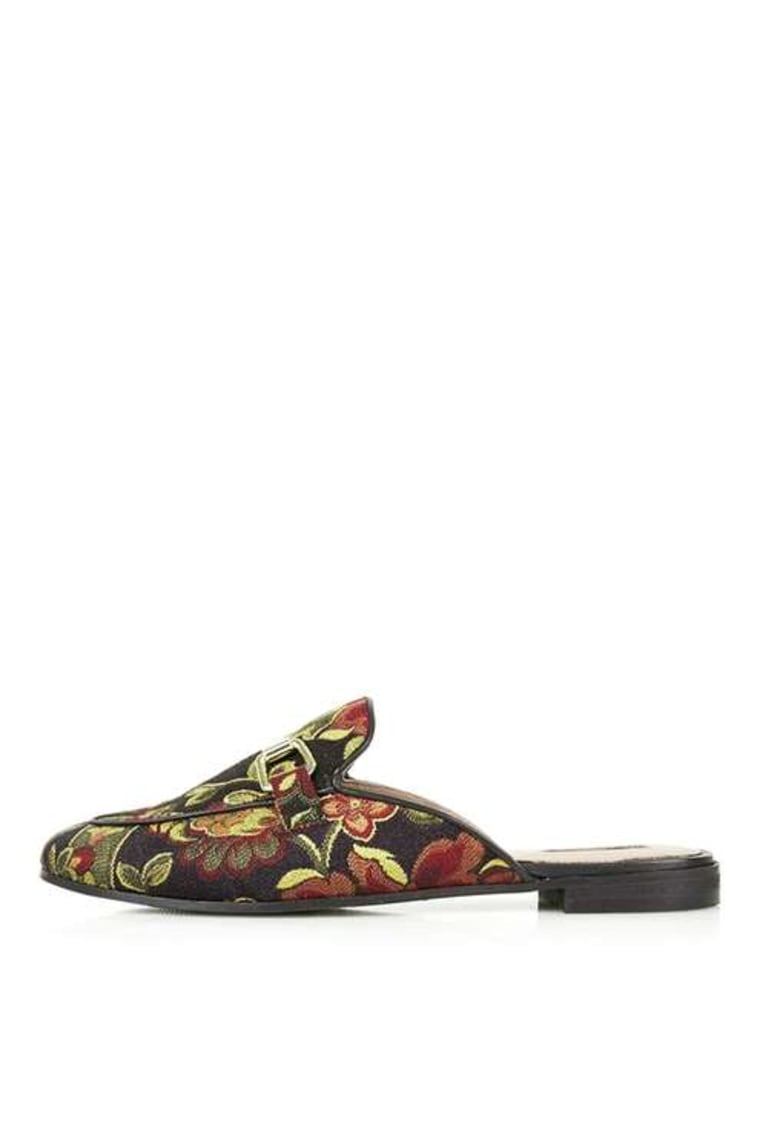 Embellished to the max
Let your shoes do the talking! Embellished kicks are making a serious splash this season with jewels, floral appliques, sequins and more. The sky's the limit!31. Cynthiag, $91, Steve Madden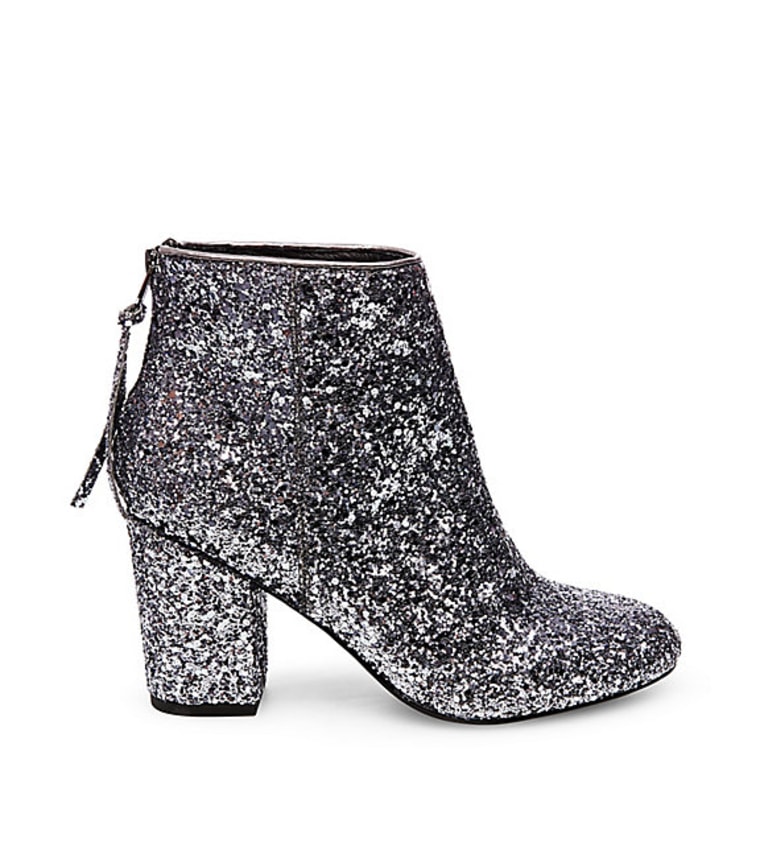 32. Something Good Embellished Heels, $65, ASOS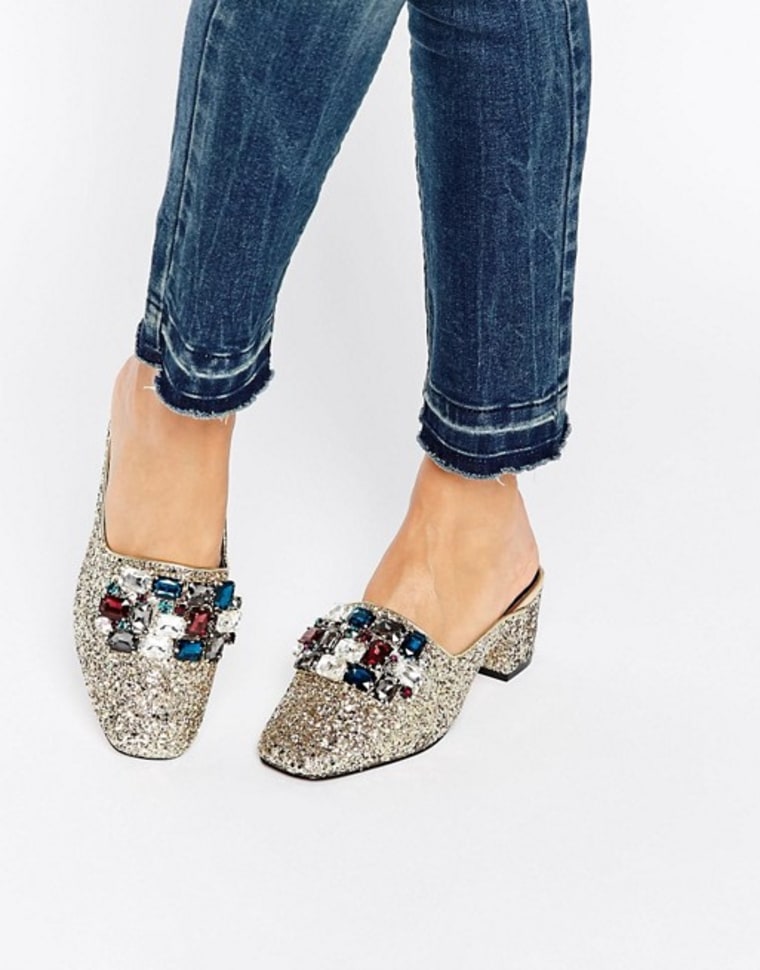 33. Daisy Street Flower Detail Point Heeled Shoes, $65, ASOS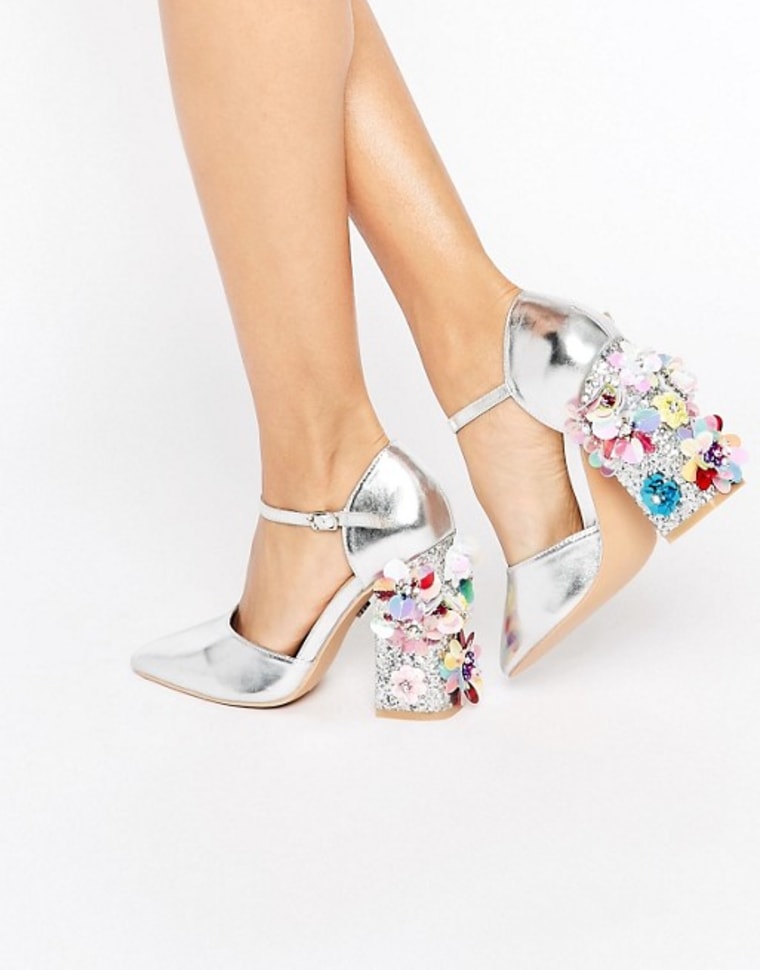 34. Daisy Street Flower Glitter Point Heeled Shoes, $57, ASOS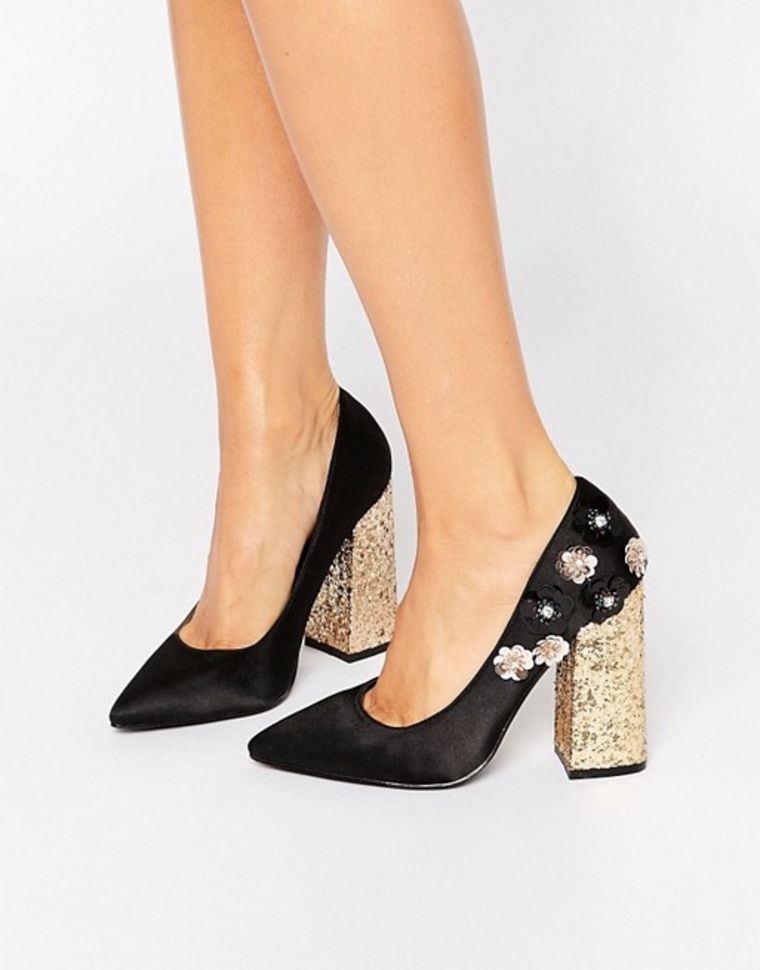 35. The Frills are Alive Bootie, $160,Modcloth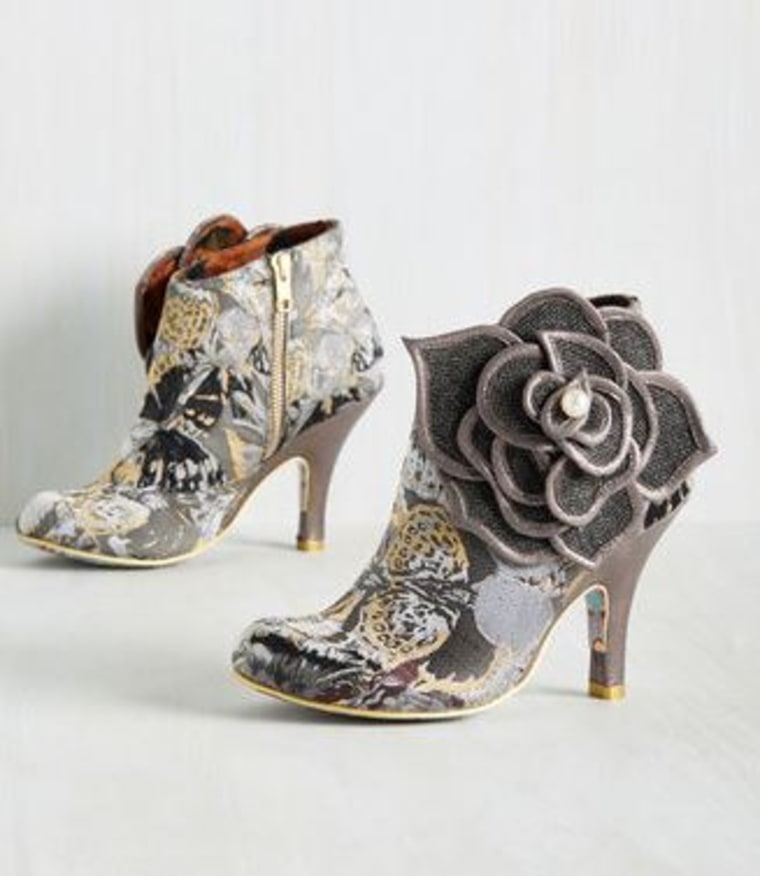 36. Statement Arrangement Heel in Honey, $80, Modcloth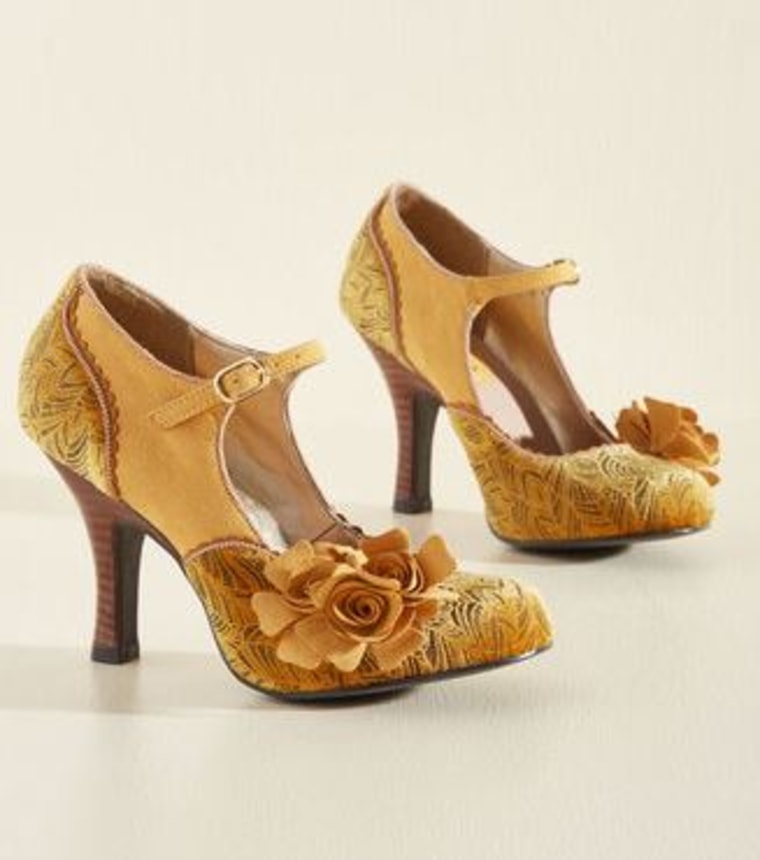 RELATED: Awesome arm candy! Check out 30 perfect handbags for this fall
Layer up!
When it comes to jewelry this season, the more the better! Don't be afraid to be bold and rock a few of your favorite necklaces together. Or, simply go big with a singular statement necklace. Either way, prepare for more than a few compliments.
37. Rhinestone Necklace, $20, H&M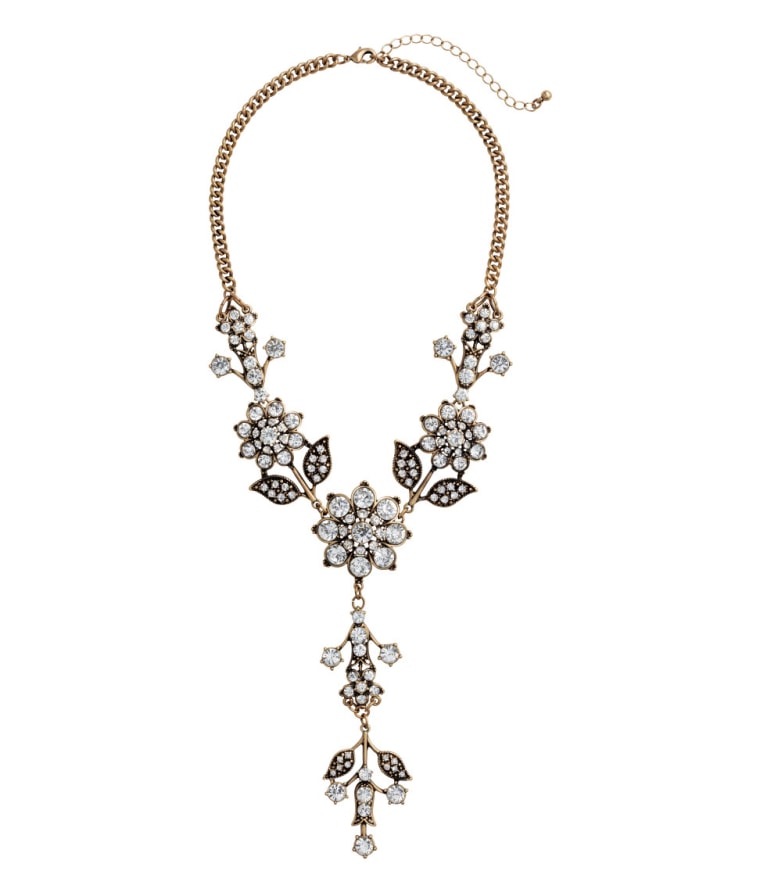 38. Short Necklace, $20, H&M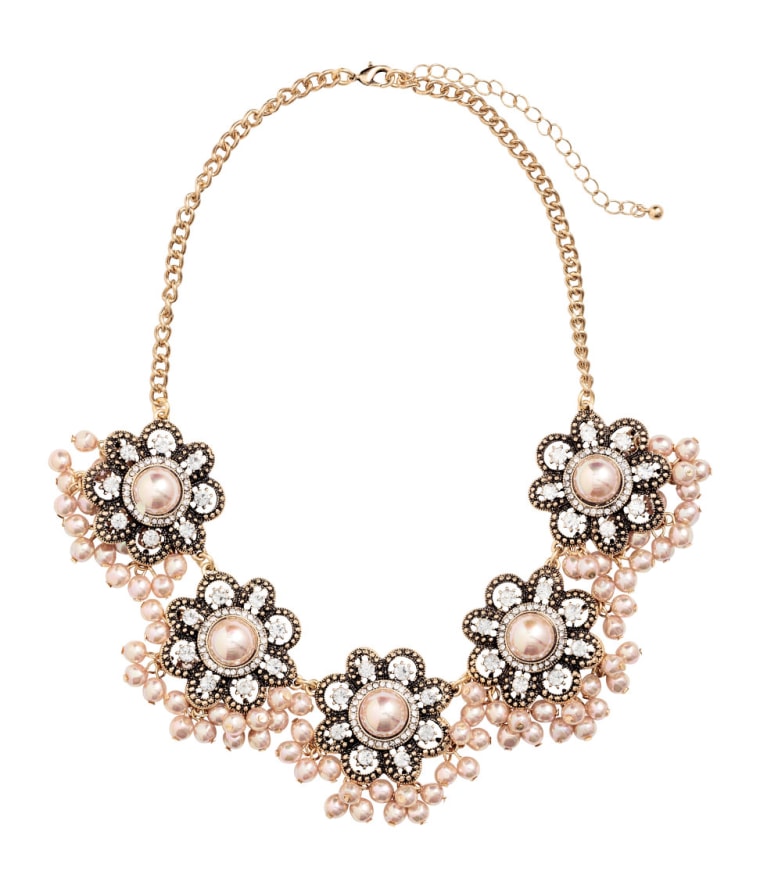 39. Necklace with Feathers, $15, H&M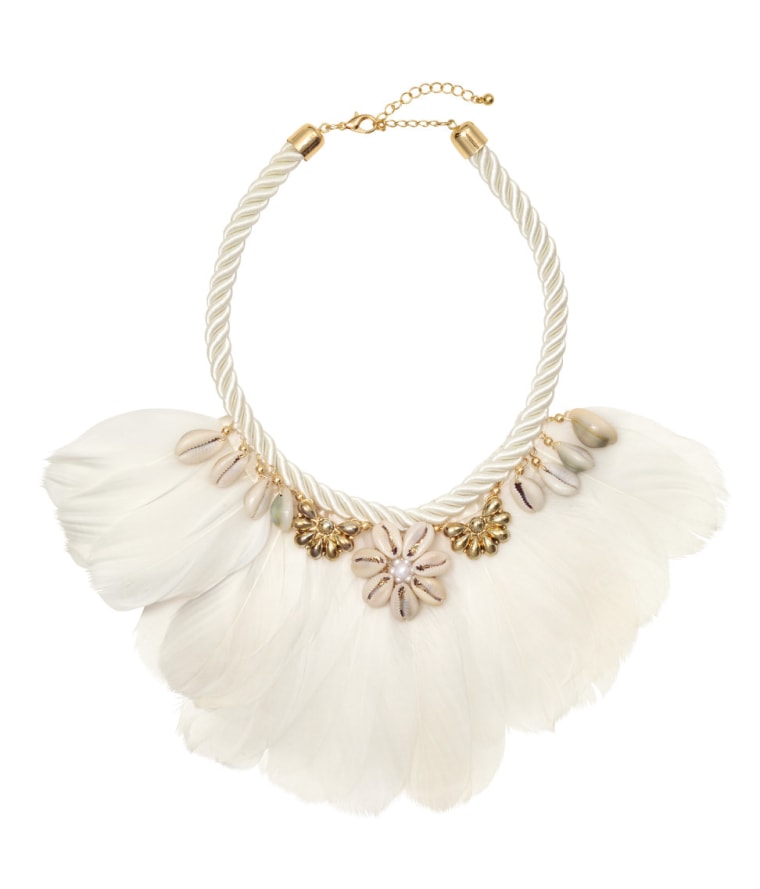 40. Flower Necklace, $40, Mango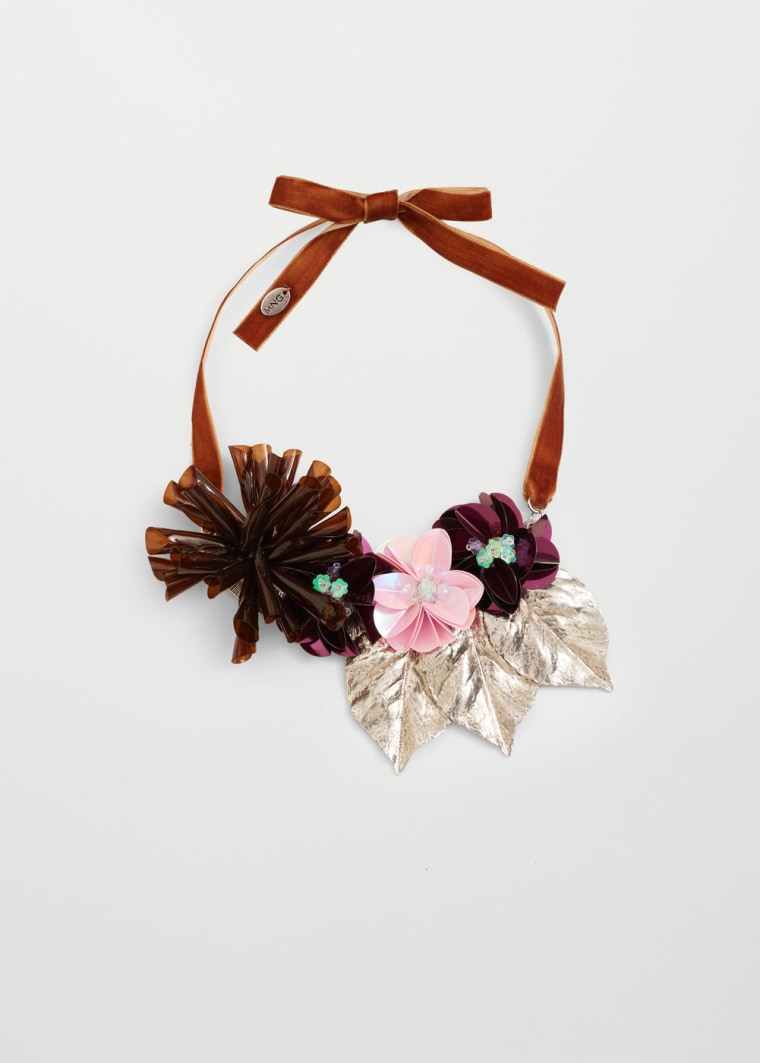 41. Flower Necklace, $40,Mango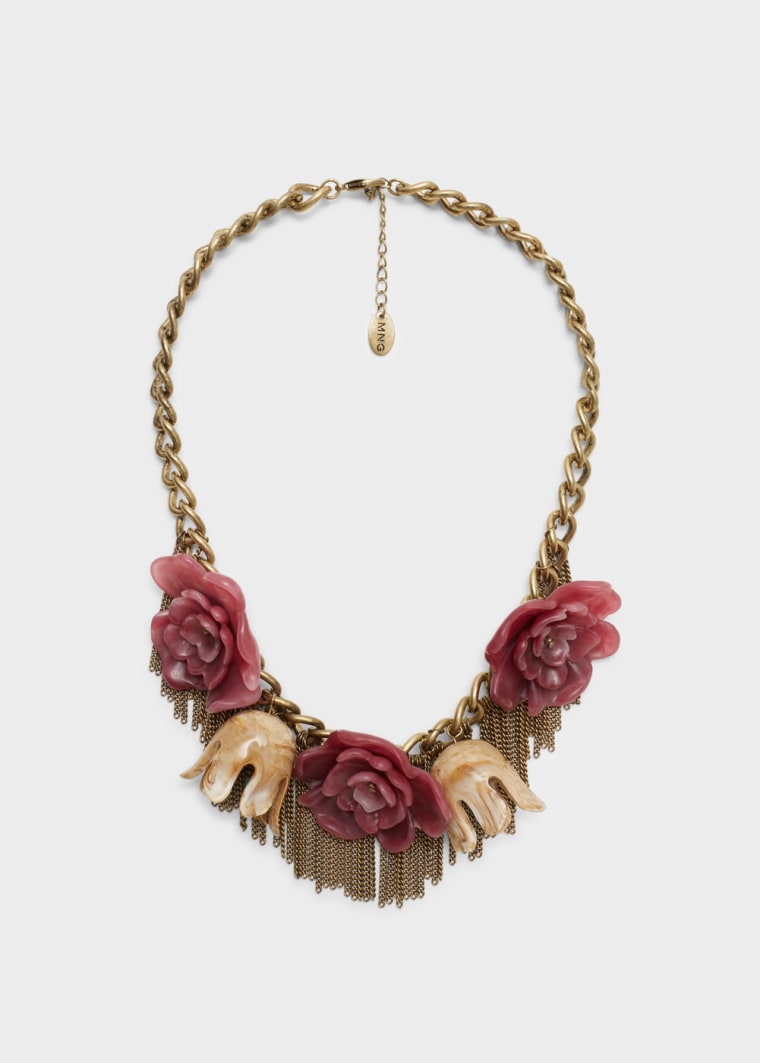 42. Crystal Chain Necklace, $30, Mango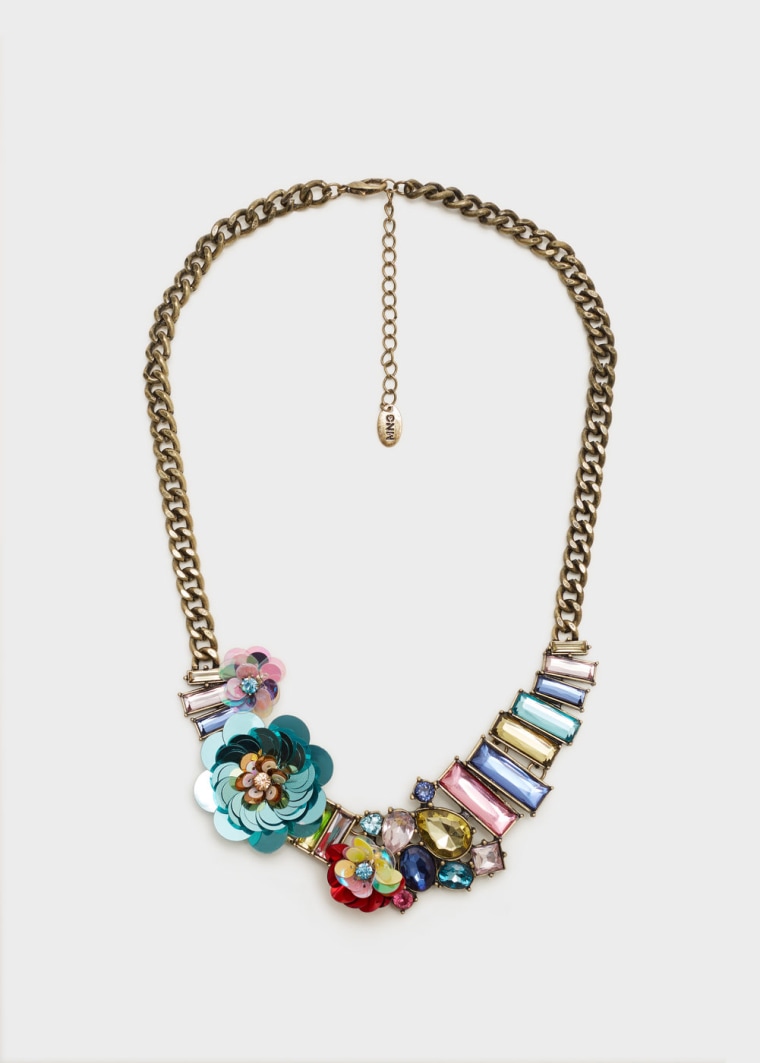 43. Flower Cord Necklace, $40, Mango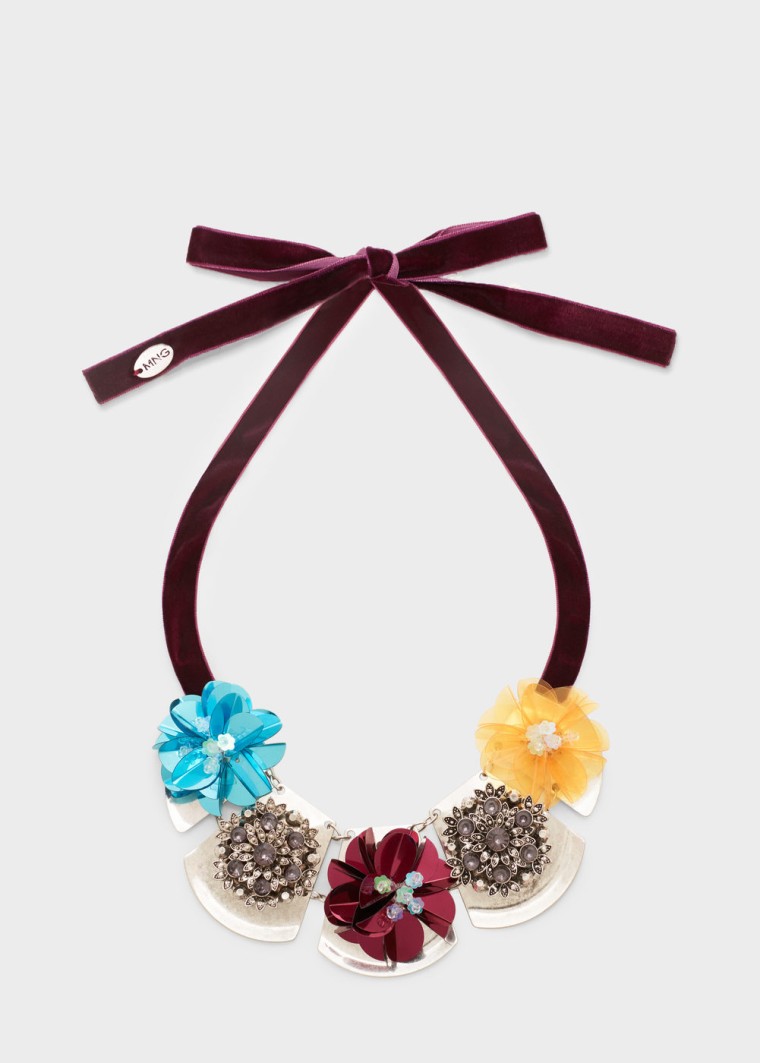 44. Happy Statement of Mind Necklace, $45, Modcloth