It's all about the accessories! At least that's what actress and new author Abigail Breslin proved when she stopped by TODAY.
While Breslin's lush green dress is certainly flattering, it wasn't what had us talking. We couldn't take our eyes off her gorgeous earrings.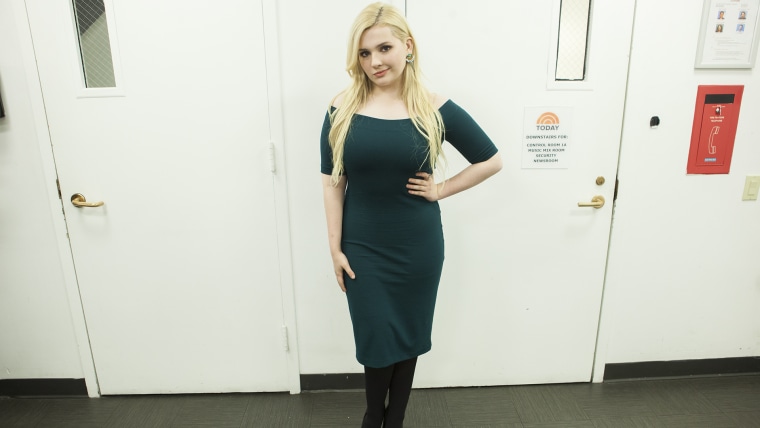 Th 19-year-old's statement accessory took what could have been a simple outfit into one that has a lot of personality and flair. We love how Breslin selected earrings by high-end jewelry designer Lionette that mixed glam style — with sparkling rhinestones — and a little rock 'n' roll edge with black triangles. The elongated shape of Breslin's earrings and the mixed materials give her look a modern vibe.
RELATED: Whitney Cummings on TODAY: How to get her sophisticated look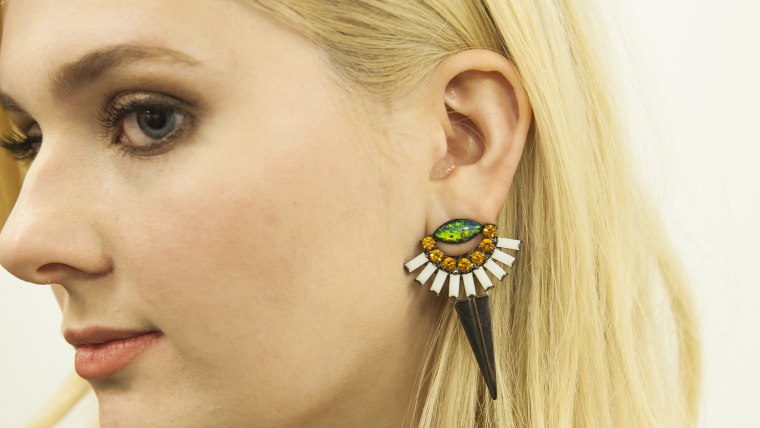 A statement earring is a super easy way to take any dress from ordinary to standout. They can also take an outfit from day to evening, adding more versatility to your wardrobe. As the holidays roll around and the party season kicks off, they just might become your go-to accessory.
Inspired by Breslin's earrings, we found five oh-so-cool statement earrings all under $40.
RELATED: Cheap jewelry: The best places to score bargain costume jewelry online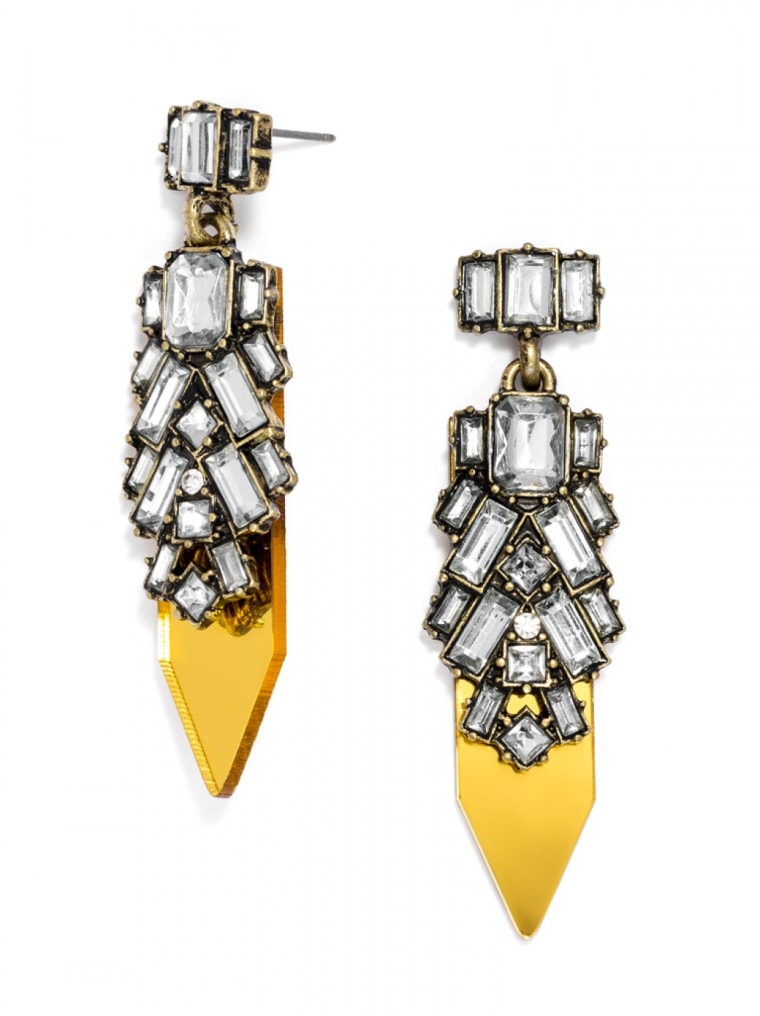 Roma Drops, $34.00, Bauble Bar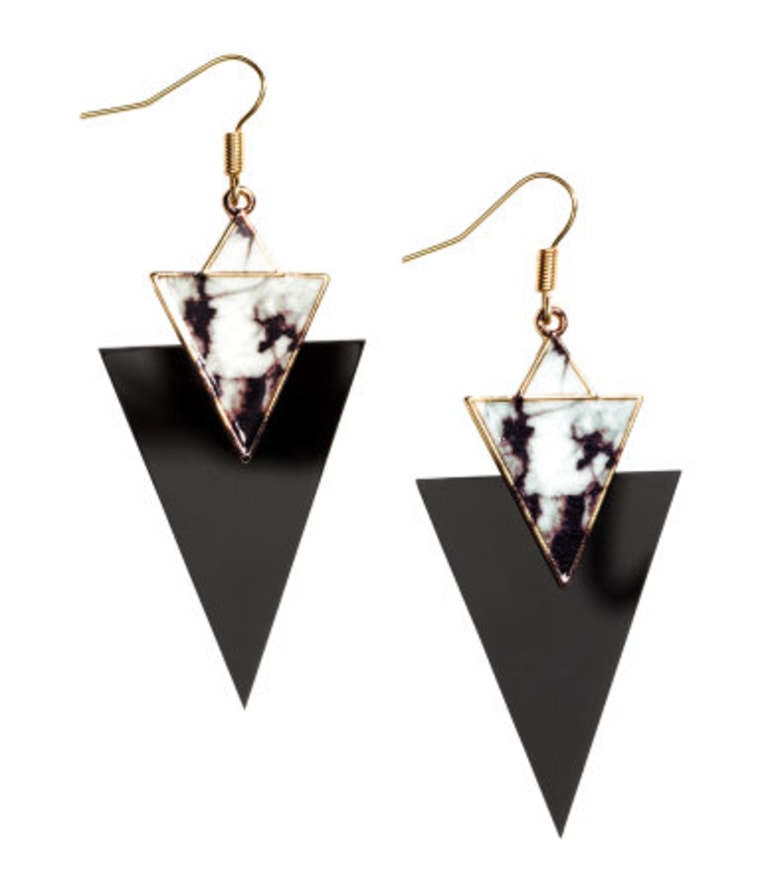 Long Earrings, $5,99, H&M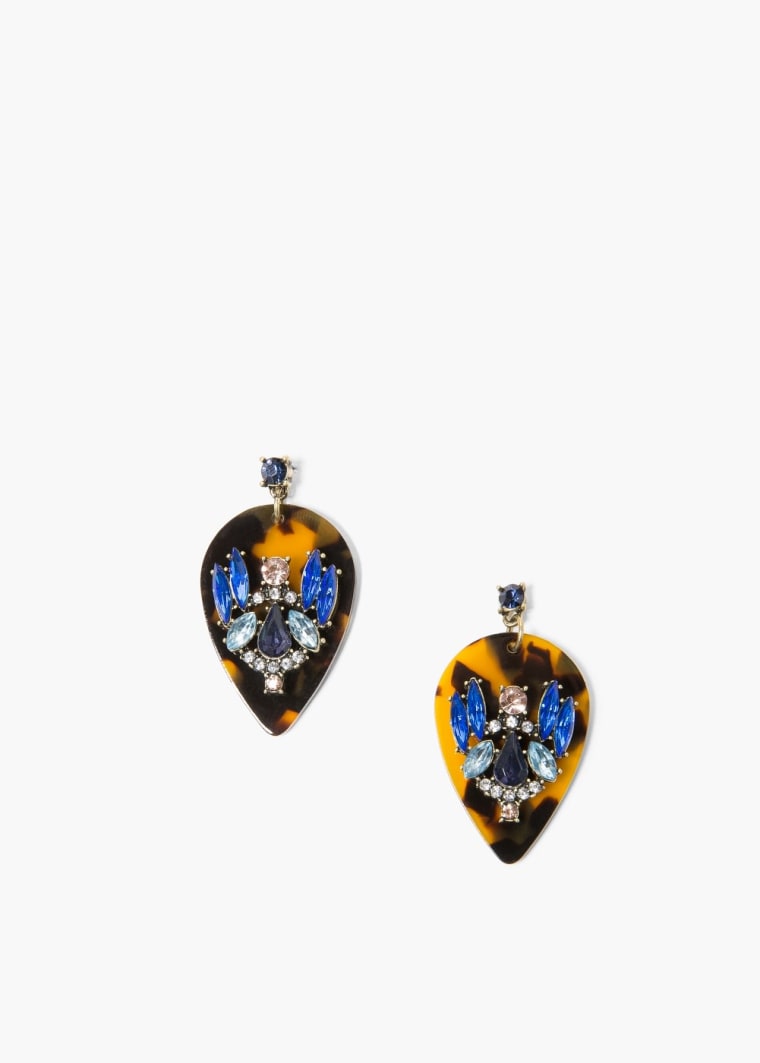 Faceted Crystal Earrings, $14.99, Mango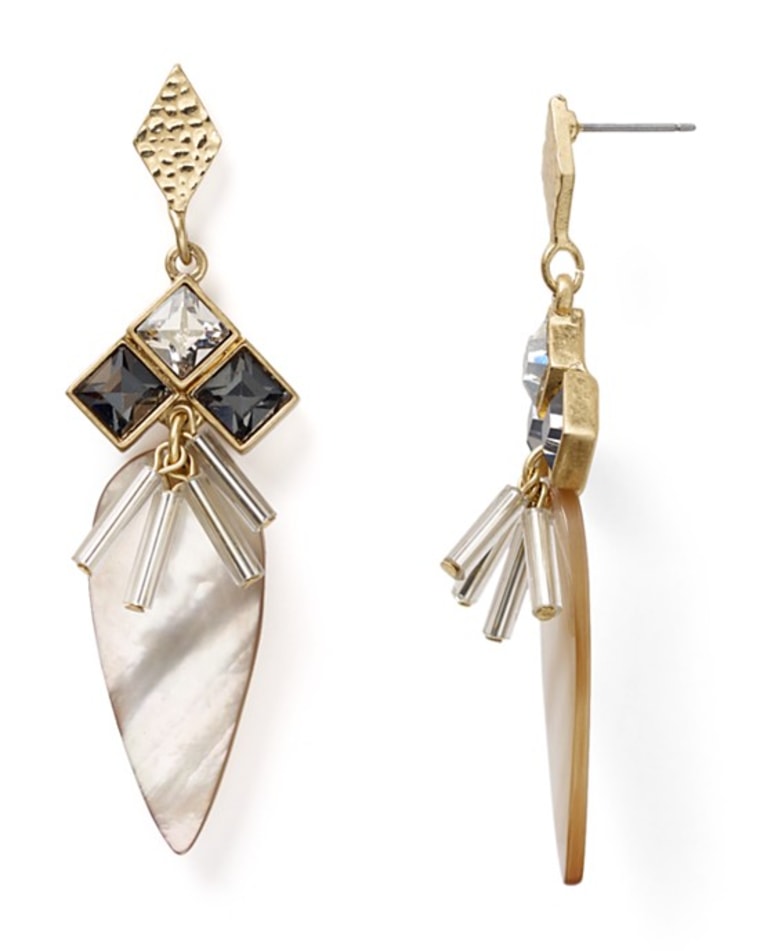 Dylan Gray Mother of Pearl Dangle Earrings, $36.40, Bloomingdale's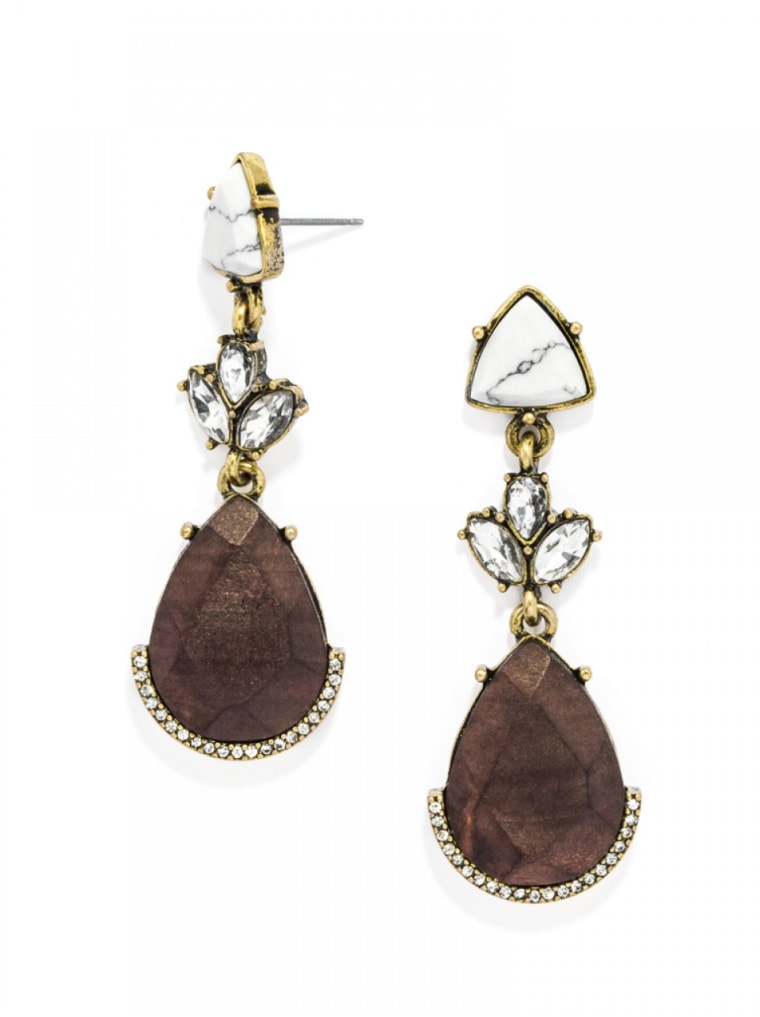 Gaia Wooden Drops, $36.00, Bauble Bar