The fashion world may be looking ahead to Spring/Summer 2018, but it's the '90s that have taken center stage (or should we say "center runway") at New York Fashion Week.
Throwback hairstyles are having a moment, with designers putting new use to accessories that have spent the better part of the past two decades relegated to the back of the blow dryer drawer.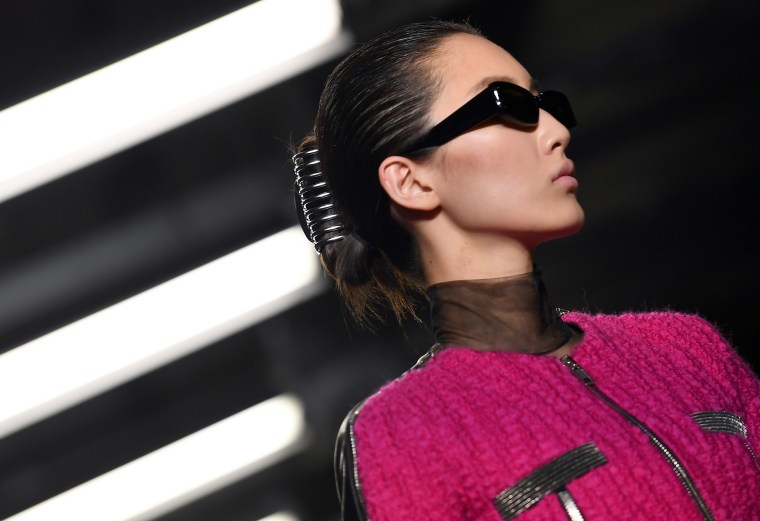 "Trends come and go and go back in two decade cycles," Antonio Prieto, owner of Antonio Prieto Salon, told TODAY Style. "The short bobs with bangs and platinum color as well as the supermodel blowouts. The revival of comfortable, big and oversized dressing as well as menswear-inspired clothing. It's been interpreted in a way where it doesn't feel retro, it feels fresh an updated and moving away from the tight, form-fitting looks. In terms of hair, the long, layered beach waves have hit a wall and more structured styles are feeling new again."
At the Alex Wang show, models rocked "banana clips" (or "hair claws"), which were a popular part of the "working woman" look in the late '80s and early '90s. The plastic accessory, which was more likely to be found atop a messy-bun-and-sweatpants outfit than a high-fashion look, has re-emerged as a cool-girl style to pair with a suit and a sleek chignon.
At Prabal Gurung, another '90s hair mainstay made its way onto the runway: Those plastic "comb headbands" that were all the rage in 1997 ... that you likely haven't seen or thought about since.
Using what might be the most affordable accessory ever to come down an NYFW runway (you can order a pack of three on Amazon for $5.90), stylist Anthony Turner worked with products from Hot Tools and Wella to create what he calls a "sporty, effortlessly cool look that evokes a strong and confident femininity."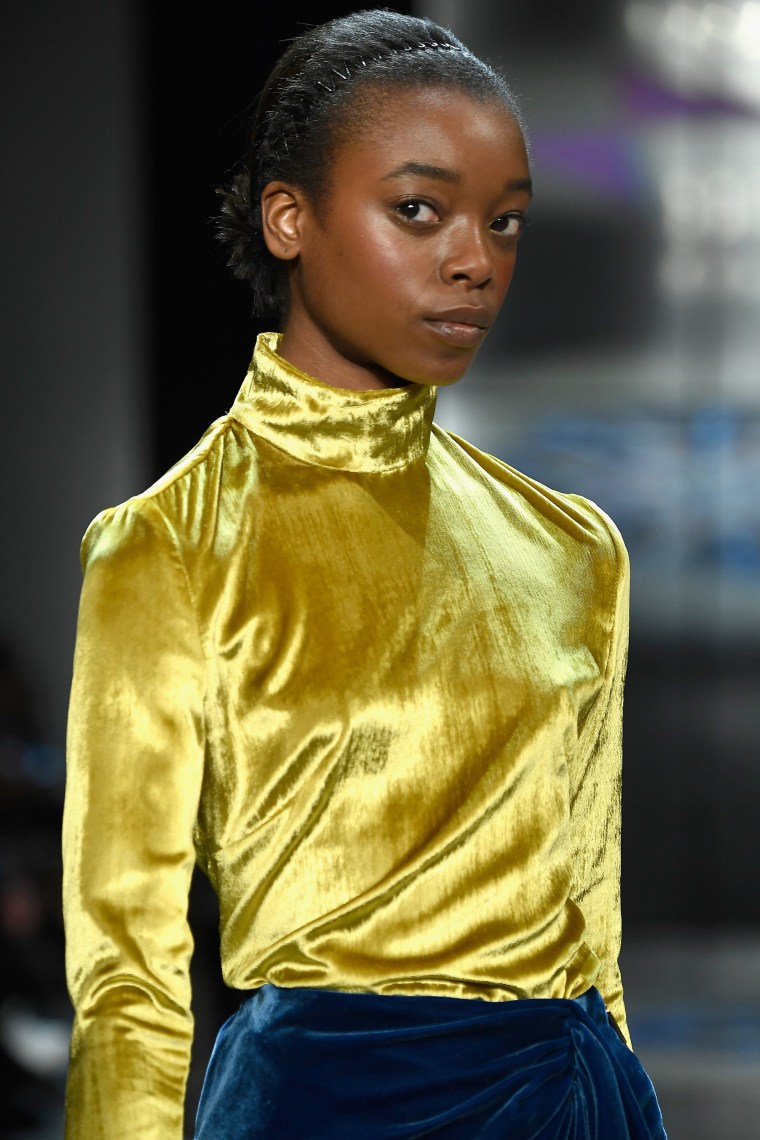 He started by smoothing the models' damp hair — including Gigi and Bella Hadid and Ashley Graham — with Wella Professionals EIMI Extra Volume Mousse, then blow drying it with a paddle brush and running a Hot Tools flat iron over the ends. Then, he pulled on the comb-band (Accordion headband? Stretchy hair comb? The verdict's still out on what these things are technically called.) from the front and fastened the back of the hair into a figure-8 ponytail.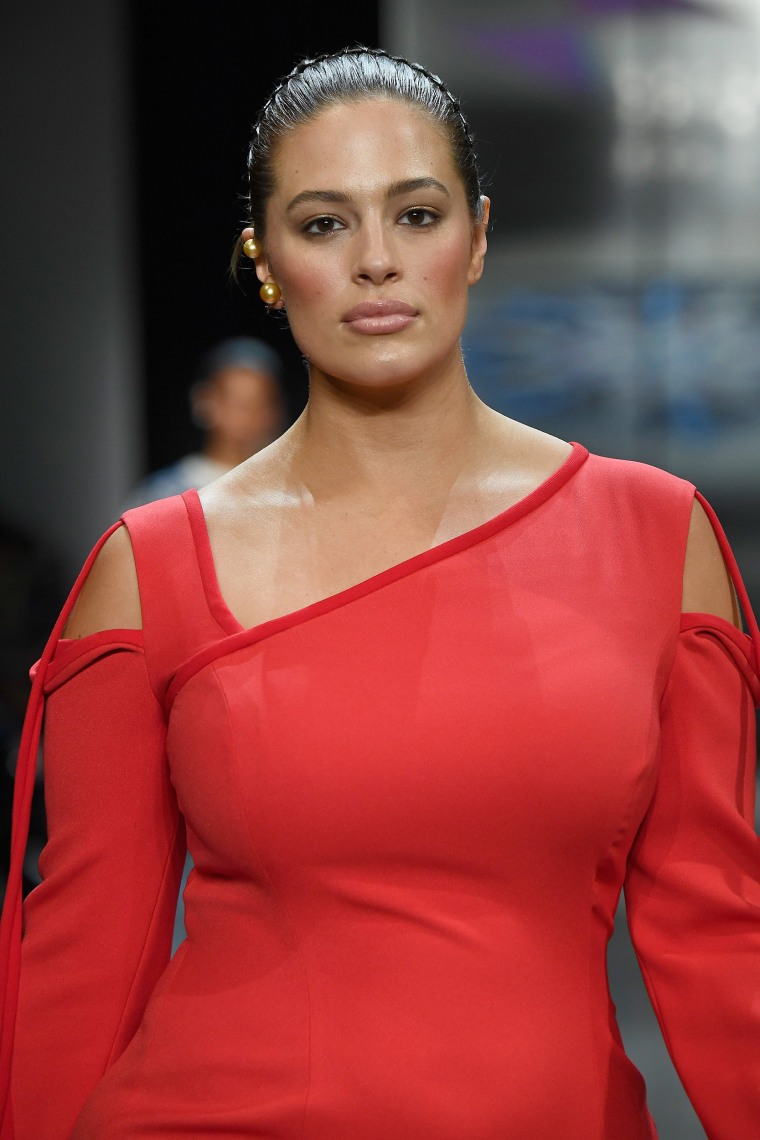 It's not much more complicated than the '90s version we all rocked at some point, but with a seriously chic, supermodel approved update.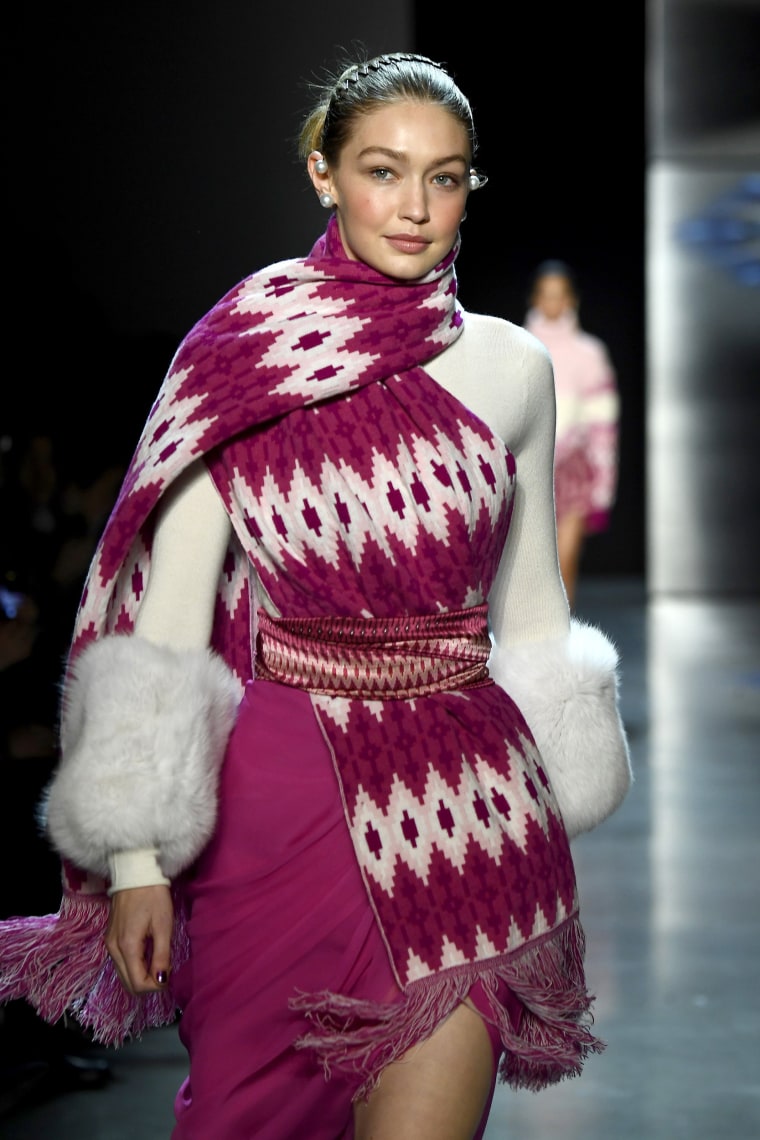 Wang and Gurung aren't the only one's who've been trying to bring back the plastic hair accessories of yore: Last year, Kate Middleton was spotted wearing what looked like grown up butterfly clips. Back then, we were willing to admit that they weren't necessarily the most fashion-forward accessory we'd ever seen, but now that they're at the forefront of the style season, maybe she was onto the trend well before its time.
Prepare to embrace your inner '90s girl next fall with this crazy-affordable hair trend ... and go ahead and blast a little Spice Girls in its honor, for old times sake.