Nail decals have made their way from childhood sleepovers to red carpets and runways — and we couldn't be happier!
They are a perfect way to DIY nail art without any skill at all, and without spending a fortune on hand-drawn nail designs at your favorite nail salon. Now, you can just apply a unique decal and go! And the design possibilities are endless.
1. Nail Pop by Nail Bliss is maybe the easiest way to brighten up your manicure. Bring out your girly side with added flowers and bows, your inner Californian with palm trees and sunsets, or unleash the diva inside with metallics and bling. Or if you're feeling really fancy, mix and match!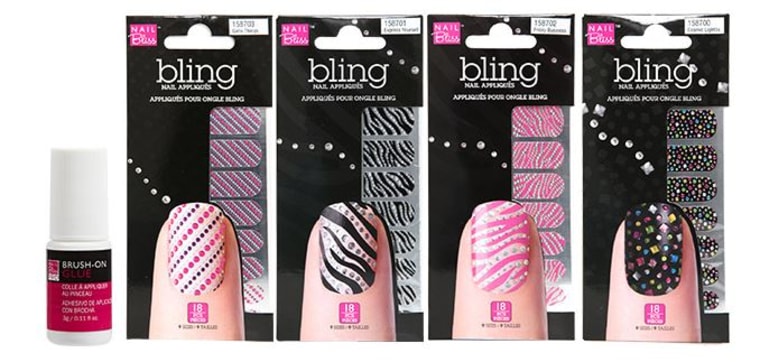 2. Love & Madness combines pop culture into trending accessories, and there's a ton of options, from emojis to summer fruits. Different from regular nail art stickers, these are actually temporary tattoos, which can be worn both on your nails and anywhere on your body.
3. Love Culture nail art wraps have tons of geometric shapes and colors and styles. Additionally they have cute stickers featuring things like hearts, pizza and other cute things.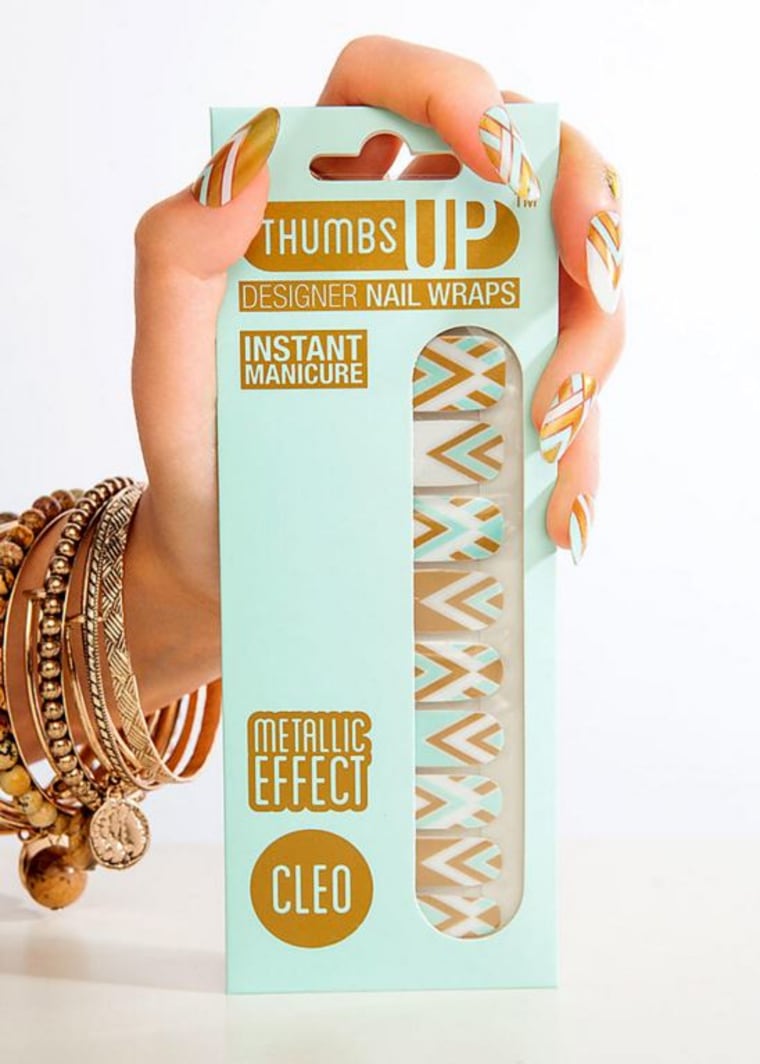 4. Nailbot prints custom instant nail art directly onto your fingernails using your smartphone! Why buy stickers, when you can get that art (pics, emoji, licensed images) directly on your nail instantly?
5. Nail Jewels: With St. Patrick's Day quickly approaching, get your green on and gear up for the holiday with fun and festive Shamrock Manicure with Jewel Shamrock Nail Stickers. These stickers are a cute and simple way to jazz up your nails for the St. Patrick's Day holiday.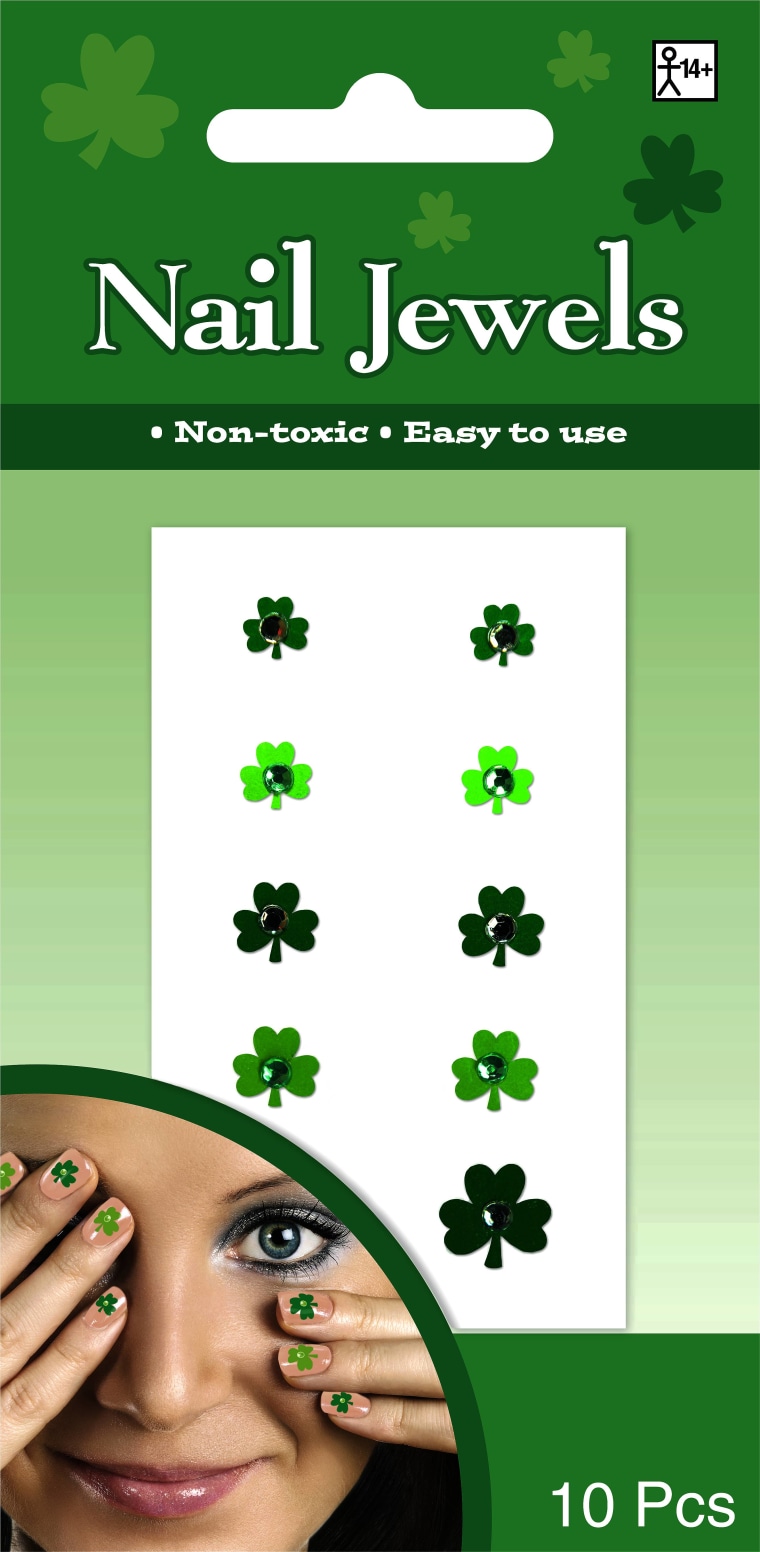 6. NailSnaps: You can use this free app to turn any photo into custom nail art. Transform Instagram posts, patterns from favorite clothing, best travel memories, and even pets faces into one-of-a-kind nail art that you can apply at home in minutes. No mess, no toxicity, and no dry time.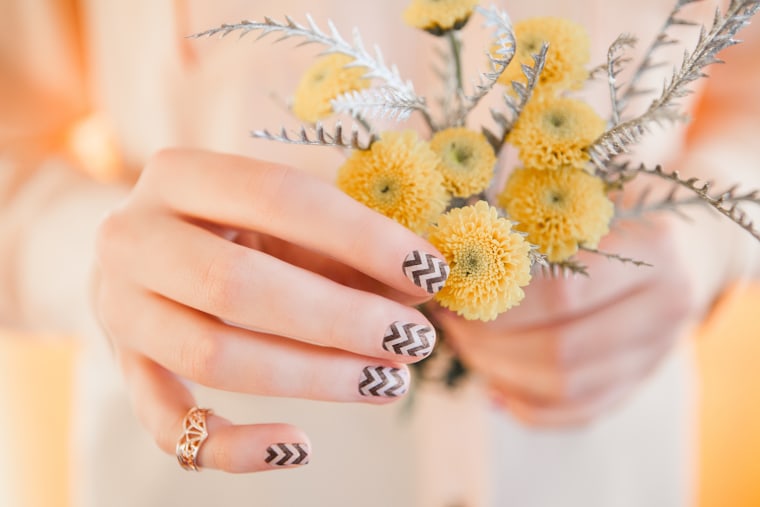 7. Fash Pack Nail Tattoos: Each kit includes three pages of 250 individual tattoos that are easily applied to each nail so you can mix and match to suit your style. Whether you're opting for a tutti-frutti pineapple, palm tree, or a chic, simple star symbol, there is a design to suit everyone.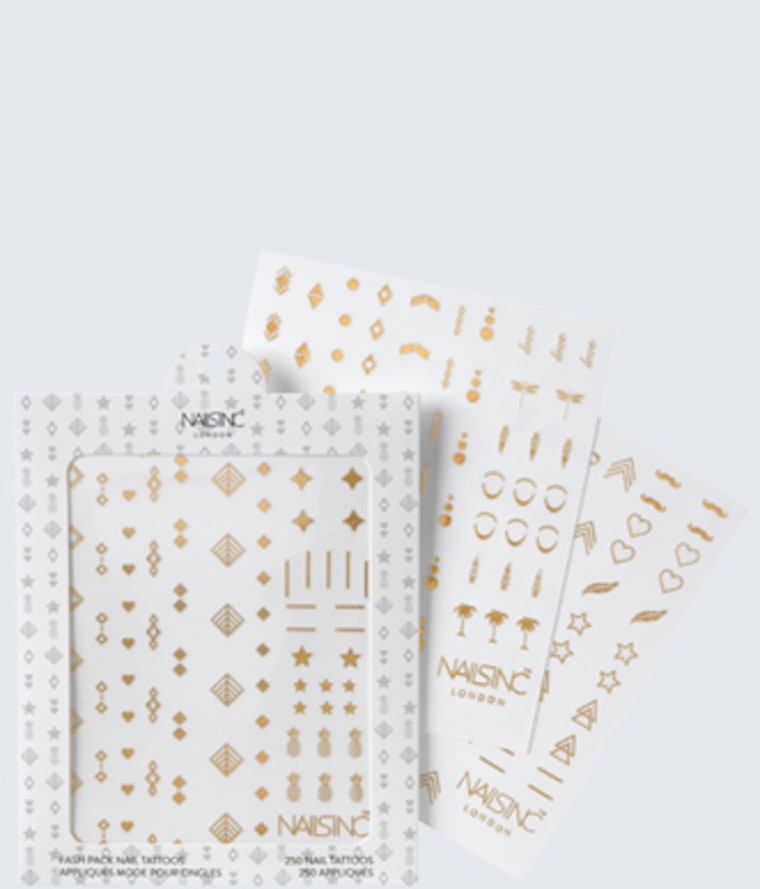 8. MoYou London is a new company to the United States that offers tons of nail art options and allows you to make your own nail stickers! Do you doodle, write your thoughts, or create mandalas for life? There is no need for a static sticker when there is freedom to create your own design through a simple transfer, or creative art directly on the stamper…and shift to your nail!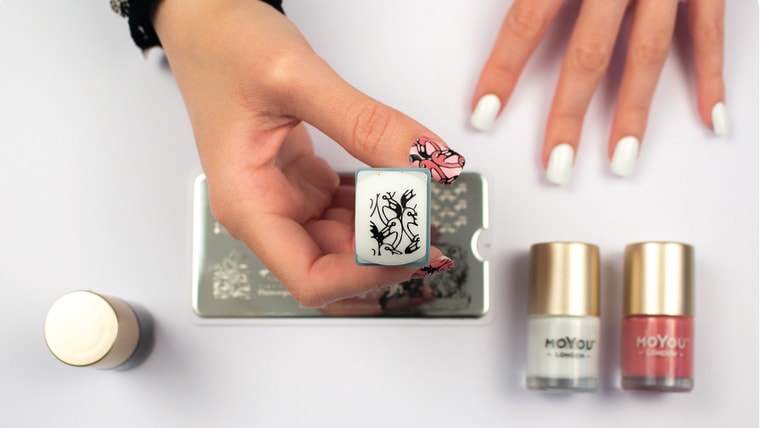 9. Jamberry launched a Disney collection featuring 21 nail wrap designs with Minnie Mouse, Sleeping Beauty and The Little Mermaid. They will launching new Disney princess characters monthly.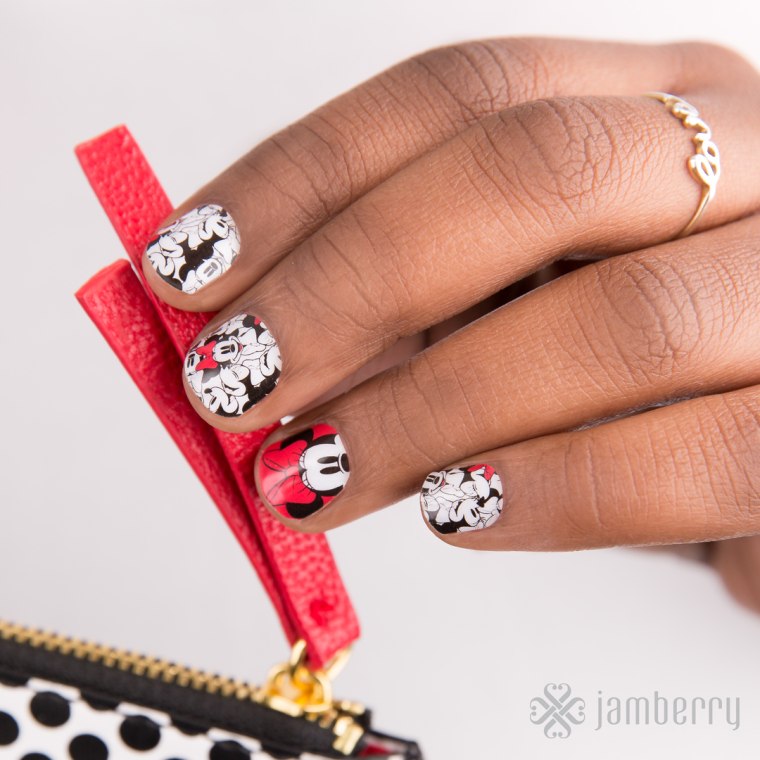 Share with your friends on Pinterest!