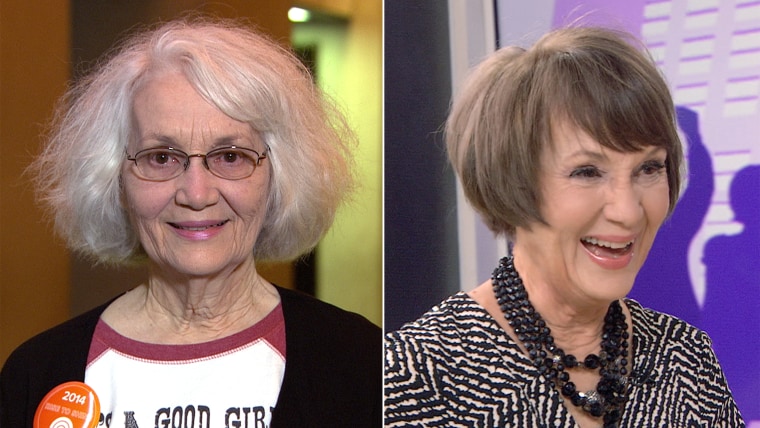 Frankie Kamp came to the TODAY plaza on Thursday hoping to cross an item off her bucket list, and ended up getting even more than she bargained for. 
Kamp, 75, from Kemah, Texas, was selected for a makeover when she was spotted on the plaza holding a sign that read "75 and ready to dye!" Ready she was.
Her makeover made her look years younger, thanks to hairstylist Louis Licari's decision to shorten her hair and give it some color, while TODAY fashion contributor Jill Martin put her in a bold necklace to go along with her black and white dress.

"Are y'all sure that's me?" Kamp joked when she got a glimpse of her new look.
Kamp's wasn't the only makeover Thursday morning. Texas native Regina Loughridge may have had one of the show's best reactions when she saw what Licari and Martin had done for her.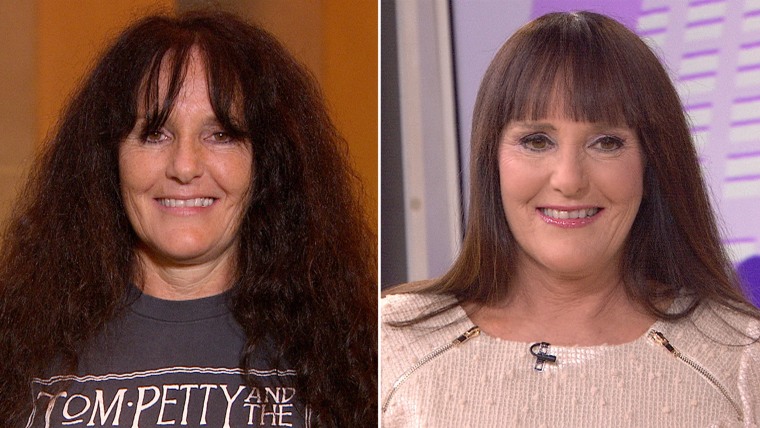 Licari went with a bold new look, cutting shorter bangs subtly lightening her hair, better framing her face. 
Loughridge was clearly happy with the result, unable to contain her excitement.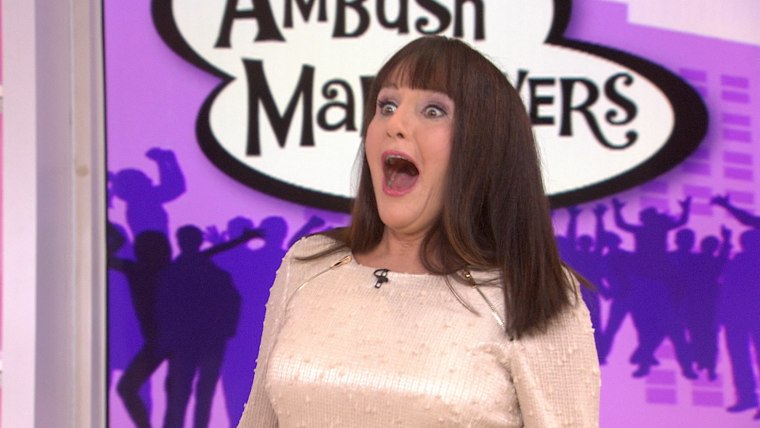 "Now I'm the runway girl!" Loughridge said while striking some poses.
See the best transformations on TODAY! Hairstylist Louis Licari and TODAY contributor Jill Martin give fans stunning makeovers from head to toe.