With summer in full swing, there's still plenty of time for harsh sunburns. And since the average T-shirt only offers a UPF (ultraviolet protection factor) of 5, clothing with additional protection is a modern must-have.
That's why I'm here to highlight the latest in UPF fashion! The best part is, there are options for the whole family.
The go-to dress: Lilly Pulitzer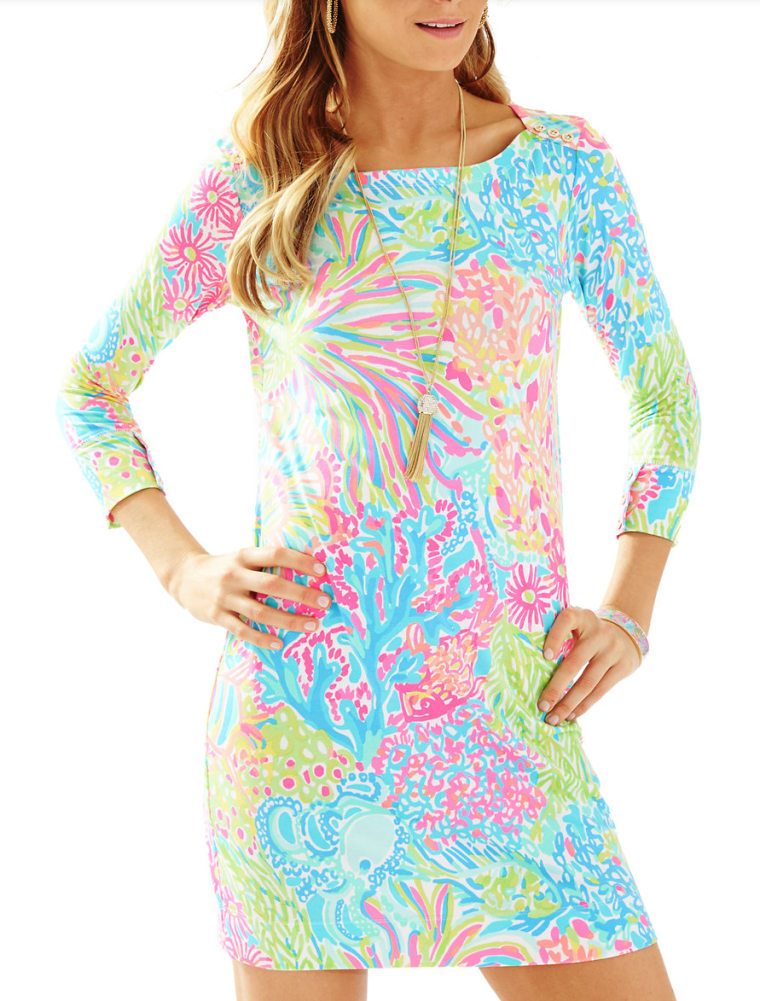 Available in nine colorful prints, Lilly Pulitzer's Sophie dress is well-equipped to be a summer staple. Perfect to pair with flip-flops for day or dress up with wedges for dinner, you'd never know that the versatile garment is essentially wearable sunscreen. It features built-in UPF 50+ that's said to block 98 percent of harmful rays. (lillypulitzer.com, $138)
Cool for kids: Snapperrock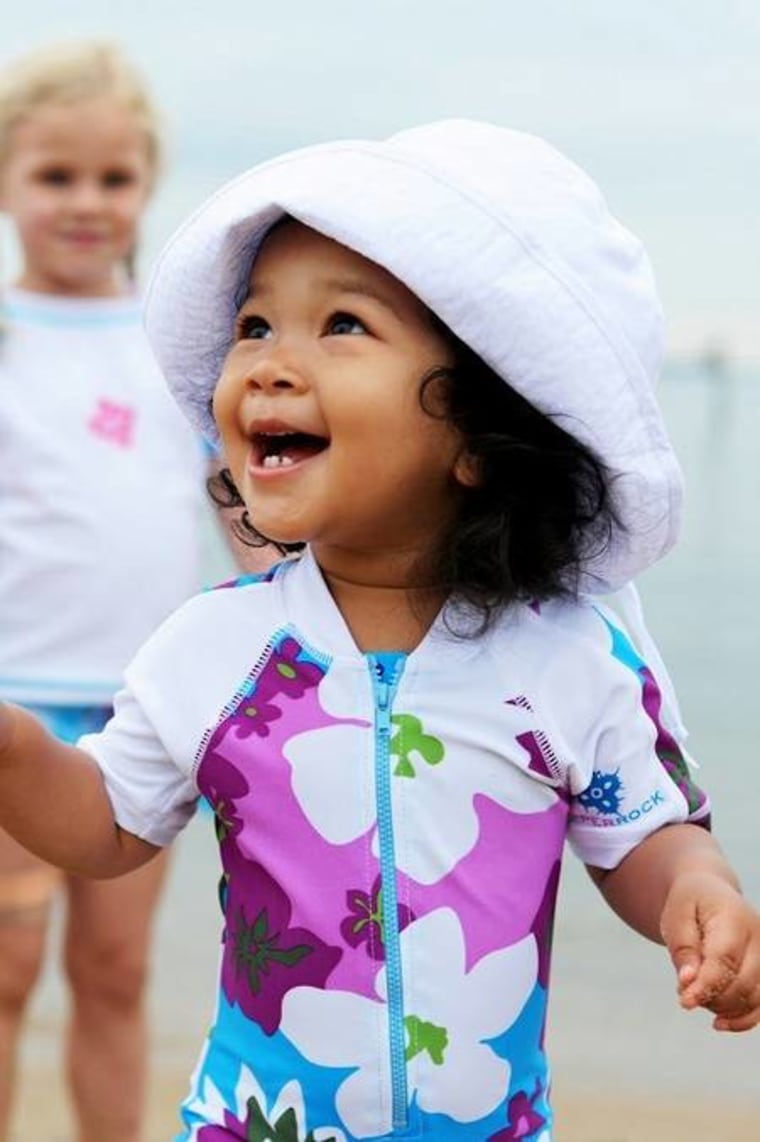 Any parent knows how tough it is to get sunscreen on kids. UPF clothing can provide them with an extra layer of sun protection and you with extra peace of mind. Snapperrock's bathing suits, swim shirts and board shorts are all rated UPF 50+. They come in an assortment of fun motifs including monkeys, mermaids and sharks in addition to tried-and-true patterns like stripes and polka dots. (snapperrock.com, $40 and up)
Chic and stylish: Mott 50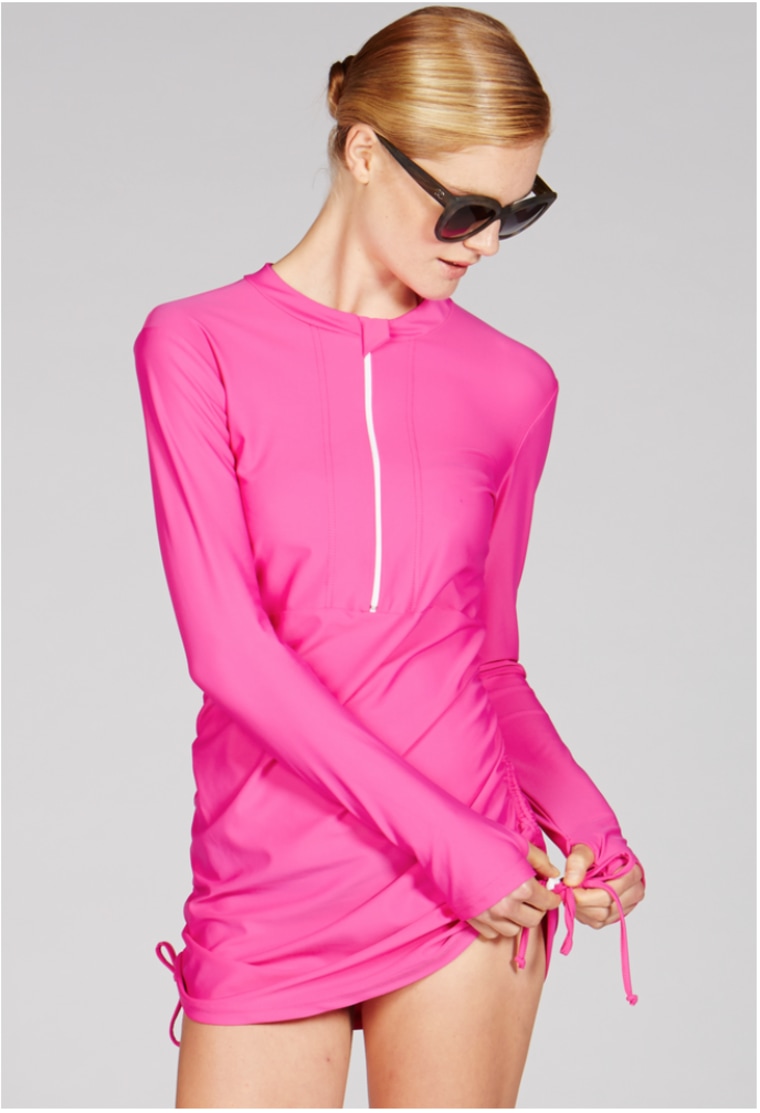 Mott 50 is a brand that's been at the forefront of sun safety — with a stylish twist. The collection focuses on modern classics that are sophisticated and fashionable while also preventing premature aging and skin cancer. Mott 50's garments make a great addition to summer wardrobes, featuring fabric with the highest UPF rating available (50+). Their collection of classics includes swim dresses and suits, leggings and more. (store.mott50.com, $58 and up)
Fashion-forward: West 56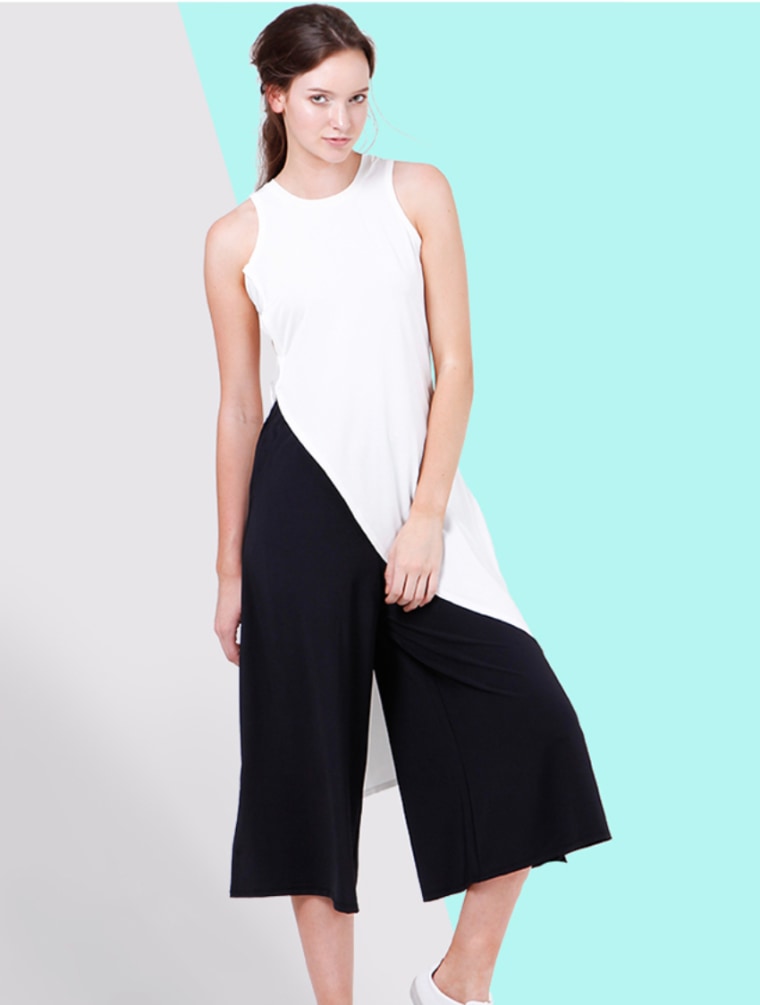 Think sun-safe clothing only comes in floral and tropical prints? Think again. West56 is a new brand geared to those of us looking for something clean, simple and chic. Made from lightweight, UV-protective textiles, each item will help shield you from the sun, keeping your temperature under control. And, yes, it all does looks very hip and cutting edge — especially the black-and-white "Cool Collection." (west56clothing.com, $54 and up)
Sporty and sweat-proof: Under Armour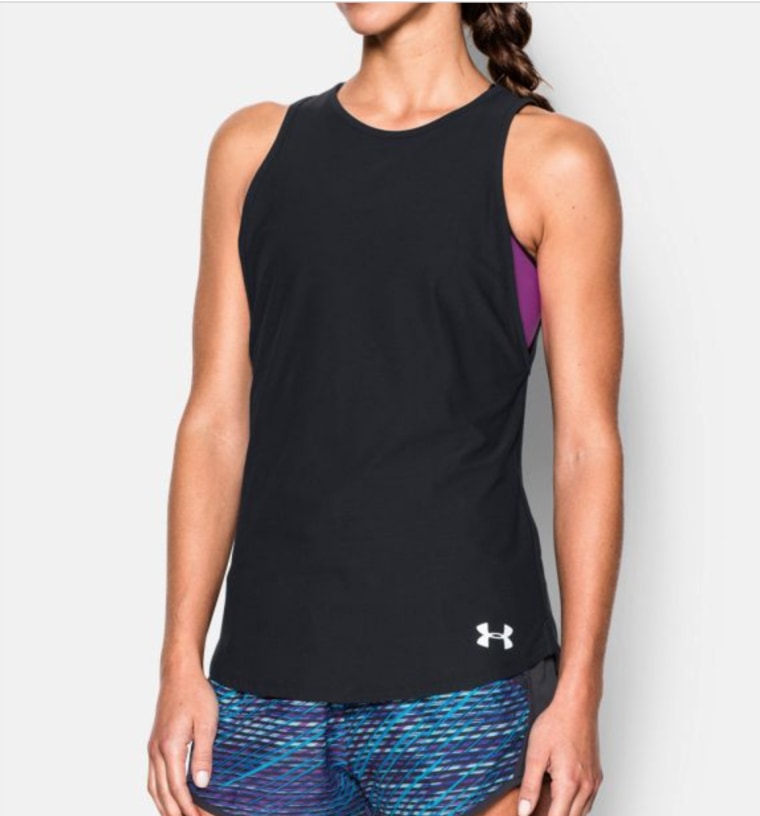 It makes sense that activewear giants are working to include UPF technology in their summer collections. Case in point, Under Armour has over 300 styles with UPF: from basketball shorts and golf shirts to surf gear, volleyball get-ups and even fit-for-fishing pants. Whatever your sport is, they've got you covered (literally). Under Armour's pieces are also ideal for those who spend time outdoors since the fabrics wick away sweat and feature antimicrobial, anti-odor technology. (underarmour.com, $44.99 and up)
Great for travel: SummerSkin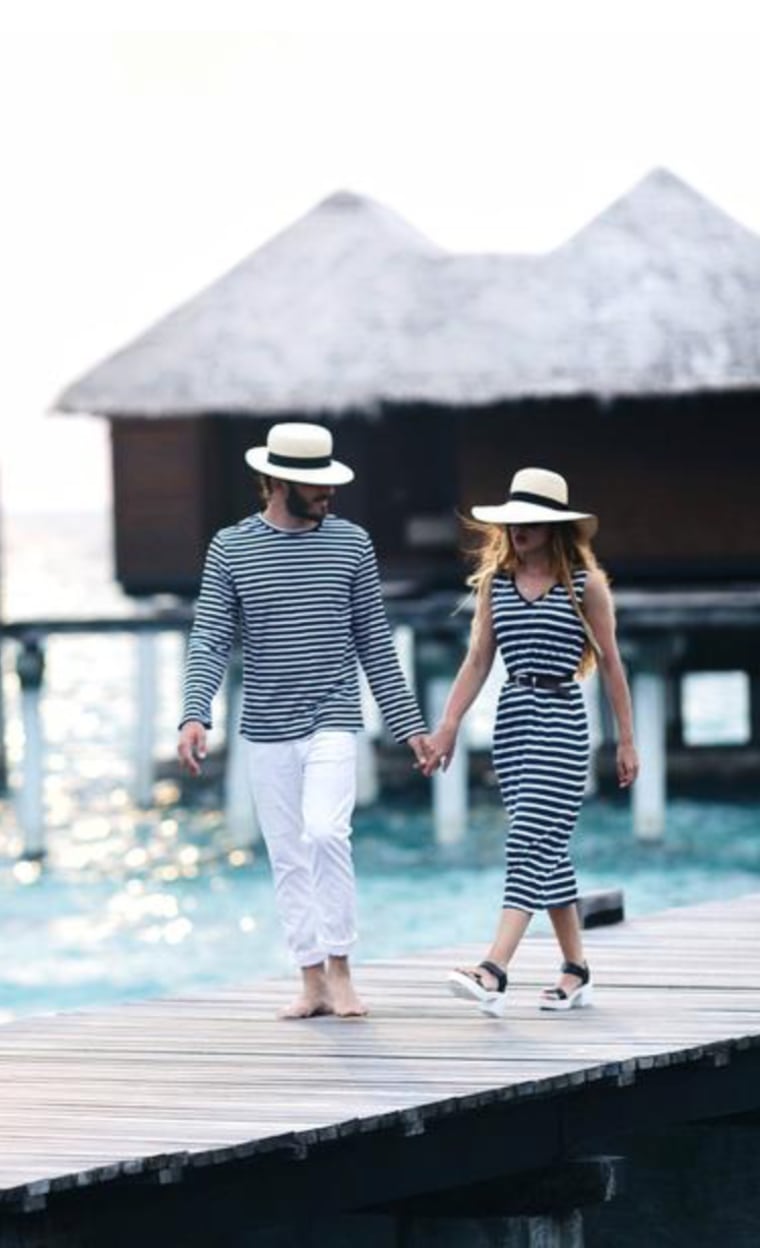 If you love linen blouses, palazzo pants, maxi dresses and other effortless getaway favorites, the brand SummerSkin is perfect for you. Breathable and easy to move in, these UPF 50 offerings (made from soft bamboo blends) are ideal for travel whether you're going for a day or for a week. Added plus: Timeless silhouettes mean you won't lose interest next season. (yoursummerskin.com, $42 and up)
Sustainable Style: PrAna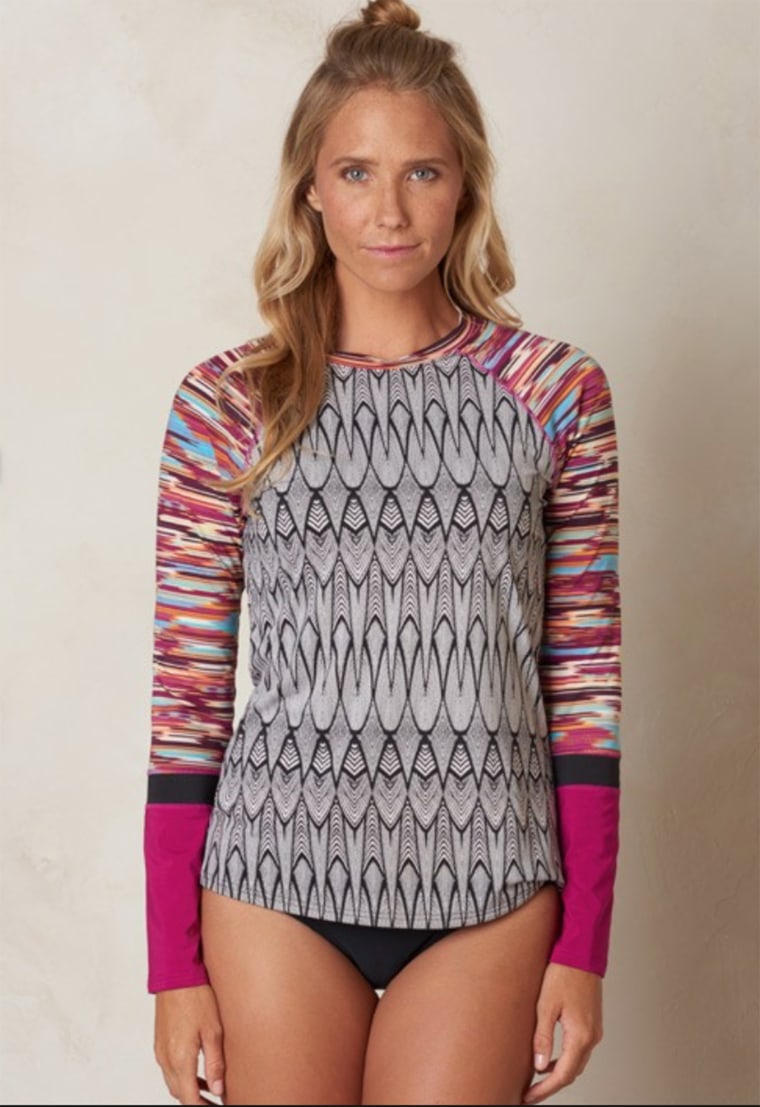 Here's a little something for the eco-minded, yoga-practicing or adventure-craving types. PrAna carefully creates beautiful bra tops, hiking get-ups, printed tank tops and more that are not only good for your skin (many styles are UPF 50), but also good for the environment. Items are created with sustainable and recycled resources, though you'd never know it just by looking at them. Standouts include the Lorelei top: a sporty, long-sleeved option that's perfect for paddling, hiking and, of course, protecting your skin from the sun. (prana.com, $19.50 and up)
Bobbie Thomas, resident style editor and author of "The Power of Style," shares the buzz about beauty, fashion and more on TODAY and at Bobbie.com. Have a beauty dilemma or inquiry? Send her your questions on Twitter, Facebook and Instagram.