Summer is almost upon us, which means it's time to get ready for underarm sweat stains, cracked and dry heels, flyaway hair and many other seasonal style conundrums. Beauty expert Jenn Falik stopped by TODAY on Tuesday to share some crafty, unexpected and totally effective beauty hacks to help you stay put-together this summer.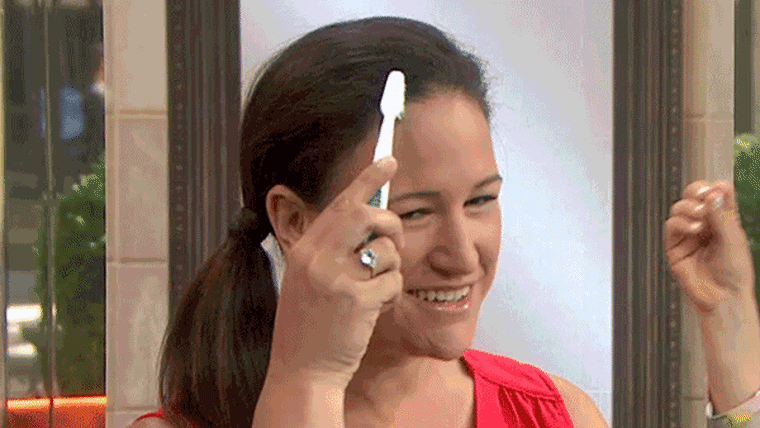 Tame flyaways with a toothbrush
Professional hairstylists will be the first to tell you that one of the greatest weapons in their arsenal against flyaways around the face when your hair is pulled back is the simple toothbrush. It's great for controlling the amount of product dispensed on your hair, and the bristles won't ruin a sleek style.

Just spray hairspray directly on the toothbrush, holding the can about 6-8 inches away, then gently push back the offending hairs.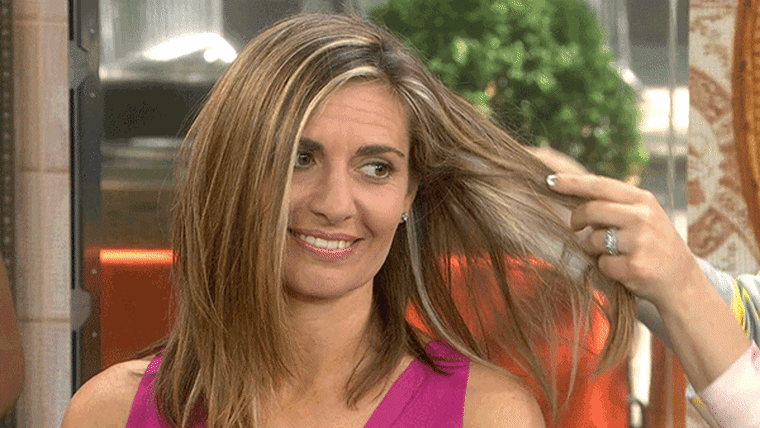 Solve static with a dryer sheet
They're great for your clothes, but who says their magic has to stop there? Just pull an unused dryer sheet right out of the box and smooth it over hair for an instant fix, or even just as a preventative measure.

After you're done, hold onto the dryer sheet — that same one can be re-used to remove deodorant marks on your clothes!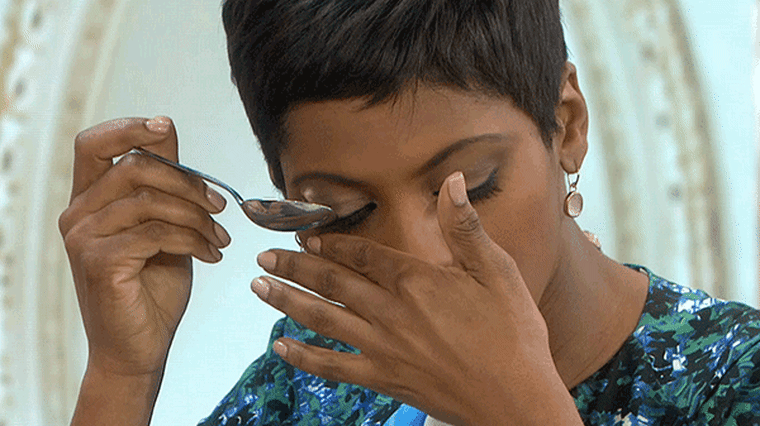 Curl your lashes with a teaspoon
Flatware on your face? It may sound a little strange, but simply hold the bowl of the teaspoon (so the hollow dip of the spoon is facing in towards your face) behind your upper lashes and work your way along your lash line with your thumb, pressing the hairs up against the spoon for a few seconds at a time.

The bottom edge of the spoon is what gives your lashes that eye-opening bend, and the bowl of the spoon enhances the gently curled shape. Apply mascara directly following to hold the curl.
If you have an extra minute to spare, warming the spoon between your fingers will enhance the results.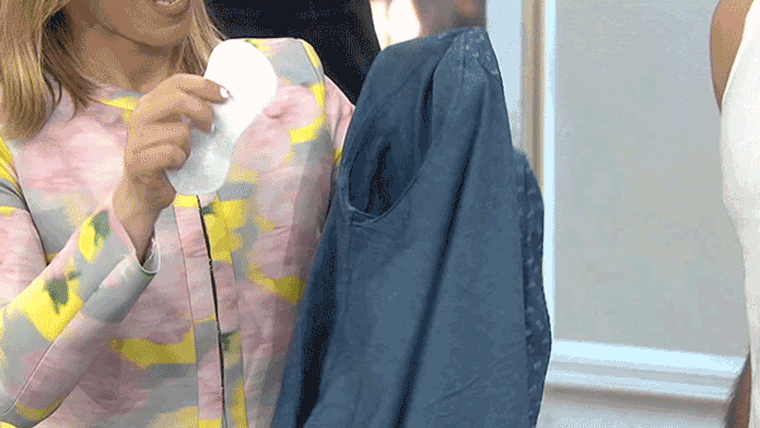 Protect pits with panty liners

A hot day plus a sleeved shirt often makes for a dangerously sweaty combo, but you can avoid embarrassing sweat stains by affixing an ultra-thin panty liner to the area of the shirt under your arm on each side.

The ultra-absorbent padding will soak up the sweat, keep your skin dry and keep you comfortable. Put the liners into the shirt prior to putting it on, and press each one onto the fabric for about 15-30 seconds to secure the hold.
If you're wearing a short sleeved shirt, cut the panty liners in half before applying them — you don't want them peeking out!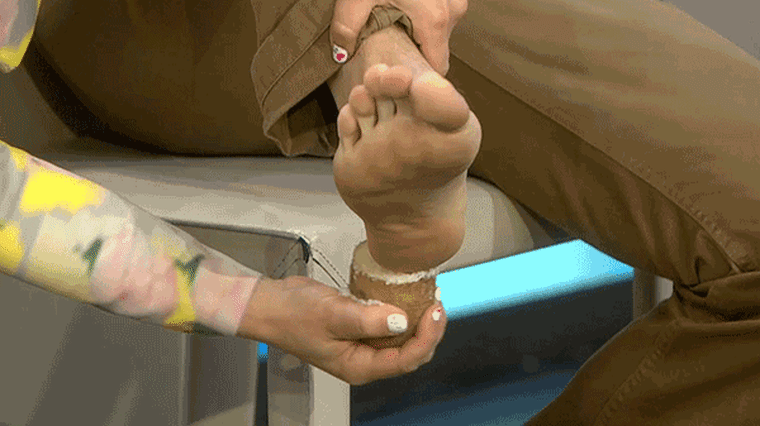 Fix up your feet with a potato and sea salt
Now that flip flop season is upon us, you're going to be showcasing your soles, but who wants to call attention to that embarrassing dry skin around your heels? The solution, however, is right in your kitchen.

Cut a raw potato in half (for best results, put it in the fridge for a while beforehand, so it is cold and not too soft). Dip the potato in coarse sea salt and scrub away dead skin to reveal sandal-ready feet!
Check out this clip for more detailed demonstrations: