Got redness, itching or irritation?
If your complexion is constantly acting up, your beauty products may be to blame. According to Dr. Carl W. Soderstrom, a dermatologist in Peoria, IL, many patients with sensitive skin may actually be having a reaction to ingredients in the products they're already using. Here are six of the most common offenders.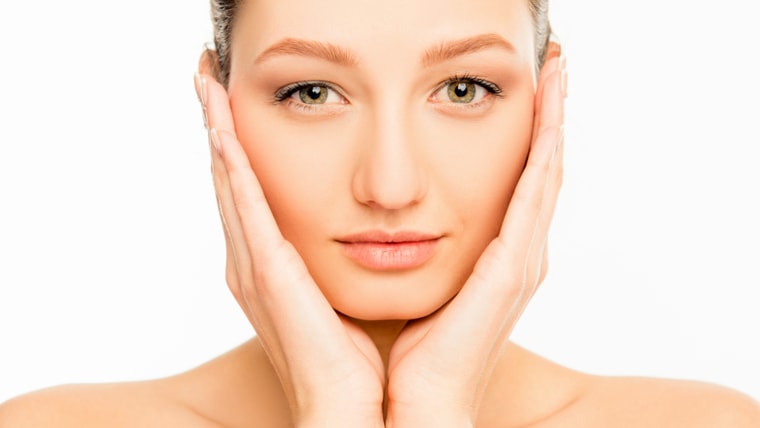 1. Soap
Traditional soaps often contain harsh cleansing agents like sulfates or antibacterial ingredients that may dry skin out, leaving it raw, itchy and peeling. Instead, Stephen Nervi, a dermatologist in Livingston, NJ, recommends gentle cleansers by Cetaphil or CeraVe. "They can be tolerated by almost all skin types," he says.
2. Fragrance
It can cause contact dermatitis, says San Antonio dermatologist Vivian Bucay. Avoid the scented stuff by looking for products that clearly say "fragrance-free" on the labels.
RELATED: The biggest skin-care issues women face in their 30s — and how to fix them
3. Acne-fighting products
"Ingredients such as alpha hydroxy acids or retinols that are too strong can compromise the skin's barrier and leave it irritated," says Bucay. Overuse of benzoyl peroxide and salicylic acid may also dry out skin, making it itchy and red.
4. Preservatives and parabens
These additives are often included to extend the shelf life of products, but "they can cause skin sensitivities," says Nervi. Look for products specifically formulated without them. (If they don't use them, it will say so on the labels!)
RELATED: Do ingredients matter? TODAY investigates the all-natural makeup movement
5. Organic or natural products
Though many organic products are fine for sensitive skin, experts caution that a "natural" label does not automatically mean they're going to be less problematic. They still have the potential to cause reactions, because "these products can contain irritating ingredients like preservatives or plant oils, which have fragrance," says Gold.
6. Makeup
Certain ingredients such as talc, eye shadow pigments, and mica (which is often used to add shimmer), and some dyes can irritate skin. "Blue and purple colors are more likely to trigger a reaction," says Bucay.
Sarah Eggenberger is the editor-at-large for NewBeauty.