Music and fashion icon Dolly Parton has described her look as a blend of Mother Goose, Cinderella, and "the local hooker," and frankly, we dig it. Whether or not we could ever be brave enough to wear as much makeup as the country legend, there's certainly a lot we can learn from her self-assured approach to style. As she told TODAY's Willie Geist on Tuesday, "I need the money to know how much it costs to look this cheap!"
Keep on going: If you feel like giving in and succumbing to a life in sweats watching Hulu, we hear ya. But Dolly, even at age 68, won't let a few decades get in the way of her extensive routines. She has publicly vowed not to retire unless forced, and that she'll be wearing makeup and sky-high heels even when pushed around in a wheelchair. 
As she demonstrated on the TODAY plaza Tuesday, Parton isn't slowing down — she's even on Twitter. "I'm as old as yesterday," she told Savannah Guthrie, "but hopefully as new as tomorrow."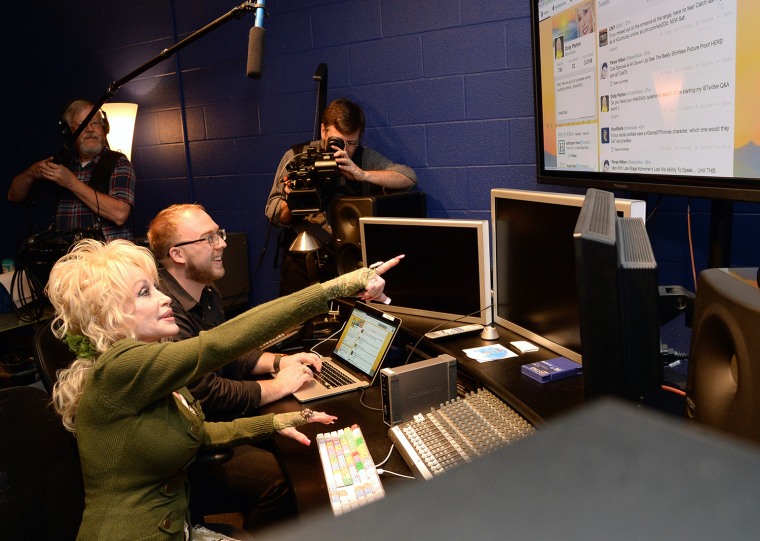 Ignore the trends: Sure her hair can house the Duggars, and her flashy wardrobe outshine the lights of Vegas, but Dolly is owning it — and ladies, that's all that matters. Wear what you want, when you want, and leave the fads to the Forever 21 tweens.  

"A lot of people have said I'd have probably done better in my career if I hadn't looked so cheap and gaudy," Parton said earlier this year. "But I dress to be comfortable for me, and you shouldn't be blamed because you want to look pretty."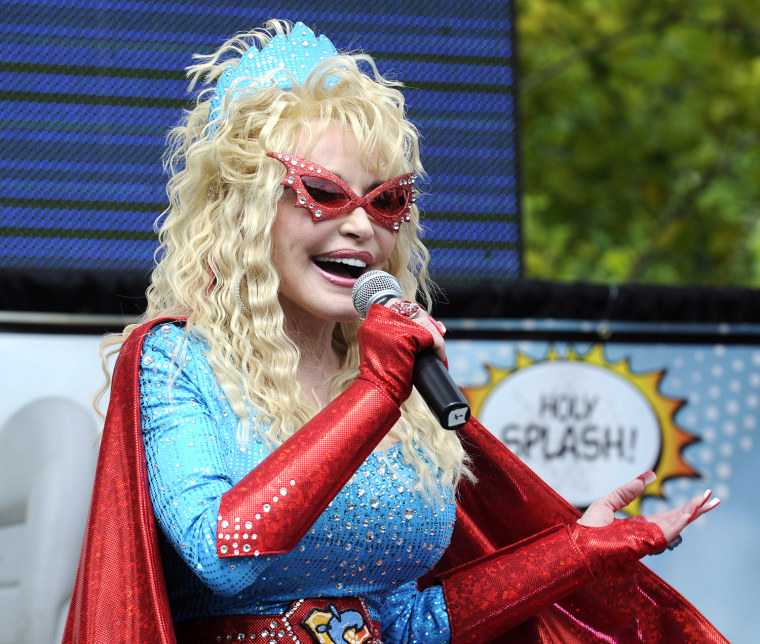 More can be more: If you love something, pile it on. Parton is no stranger to bright rouge, big wigs and a generous chest ("I've made a fortune with 'em," she claims). When asked by Savannah Guthrie if she's ever recognized when she goes about town without her hair and makeup, Parton laughed. "That never happens," she said. "I don't do that; I don't walk around without hair or makeup!"
And yes, she's aware that the massive amounts of makeup and sequin-studded getups won't necessarily catapult her onto Vogue's best-dressed list.

Stick to what you like, like Dolly does: "I'm not trying to be fashionable. Never was!"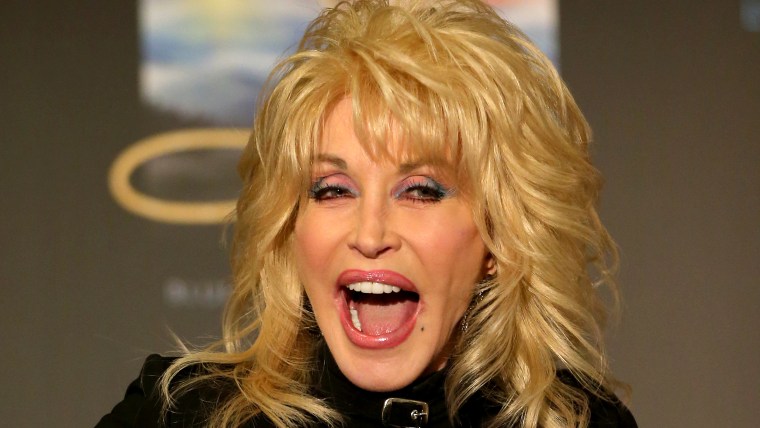 Have some humor: Parton certainly isn't shy about the fact that she gets a little help; she doesn't wake up looking like the Parton we see on stage. From her body shape to her voluminous platinum mane, Dolly is confident enough to poke fun at her high maintenance, which is refreshingly adorable. As she once famously declared: "People always ask me how long it takes to do my hair. I don't know; I'm never there."
TODAY got a firsthand taste of Parton's disarming humor. On Tuesday, she told the crew: "Honey, don't be scared. Just put that mic right between the melons."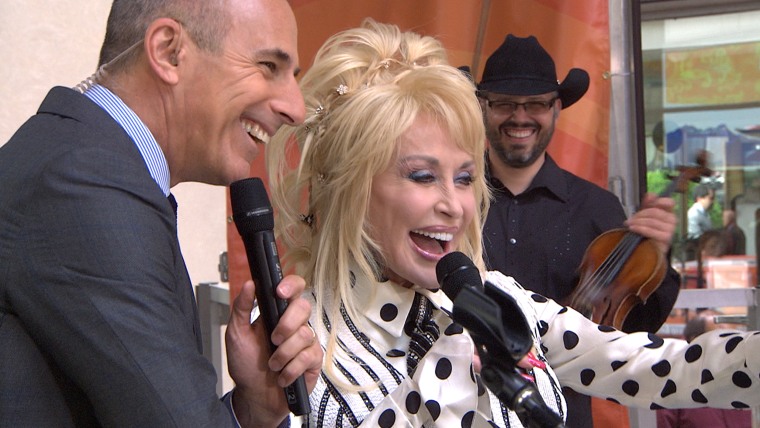 Do what makes you feel good: In an industry shrouded with secrecy regarding plastic surgery, Parton is quick to divulge that she's a gal who gets some work done, going so far as to joke that there's no such thing as natural beauty. 
"People always ask me if they're mine. Yes, they are — all bought and paid for," she said in regard to her famous bosom. "If I see something sagging, bagging or dragging, I'll get it nipped, tucked or sucked," she announced. "I'll never graduate from collagen."
And, the best beauty tip Parton has to offer? "Smile. It increases your face value."