/ Source: <a href="http://www.theknot.com/" linktype="External" target="_blank" resizable="true" status="true" scrollbars="true" fullscreen="false" location="true" menubars="true" titlebar="true" toolbar="true" omnitrack="false" hidetimestampicon="false" hidecontenticon="false" contenticononly="false">The Knot</a></p>
It's a familiar sign: a guy leaning over a glass counter, eyeing endless rows of engagement rings. If you're about to pop the question, don't head to the jewelry store until you know the newest statement-making ring trends.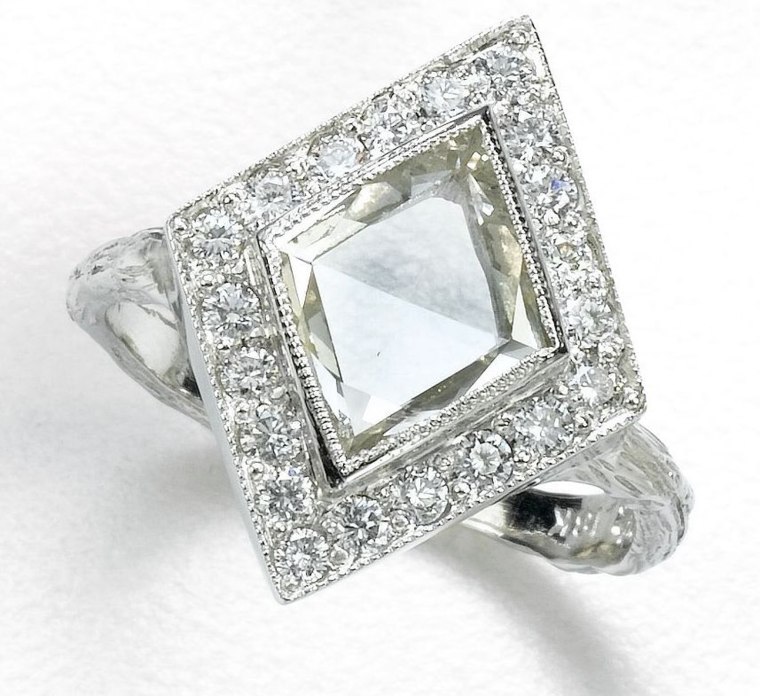 Trend #1: Geometric shapes
Get ready for a high-school flashback: Today's trendy rings are all about geometry. From teardrops to sunbursts, part of the allure of these architectural rings is the eye-catching angles. Innovative shapes, like a bezel or halo setting, work double-duty — they create a lot of visual interest and add extra shine.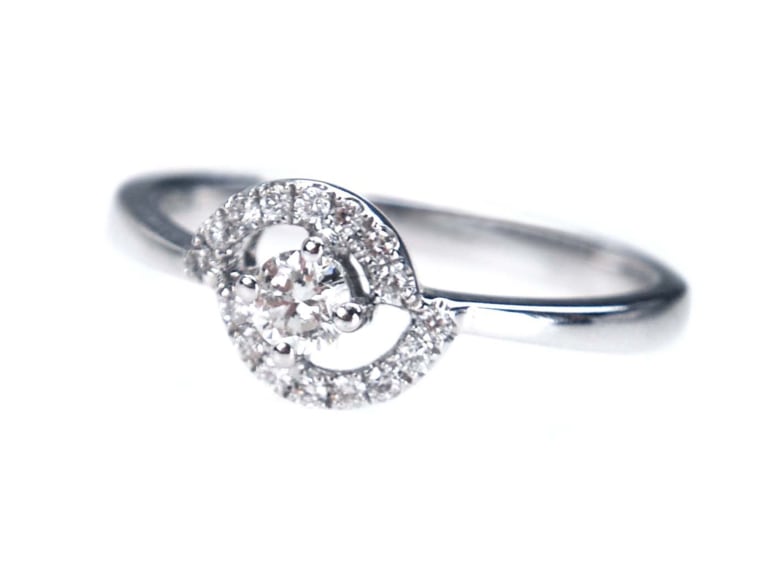 Trend #2: Nontraditional designs
The standard solitaire will always have its place in engagement-ring fashion, but this season we're seeing more detailed designs. Delicate spiraled bands, sophisticated eye-shaped diamonds, and Etruscan-inspired settings for anyone with an artsy or vintage style. Many of these rings are one-of-a-kind designs, so the look will be solely your own.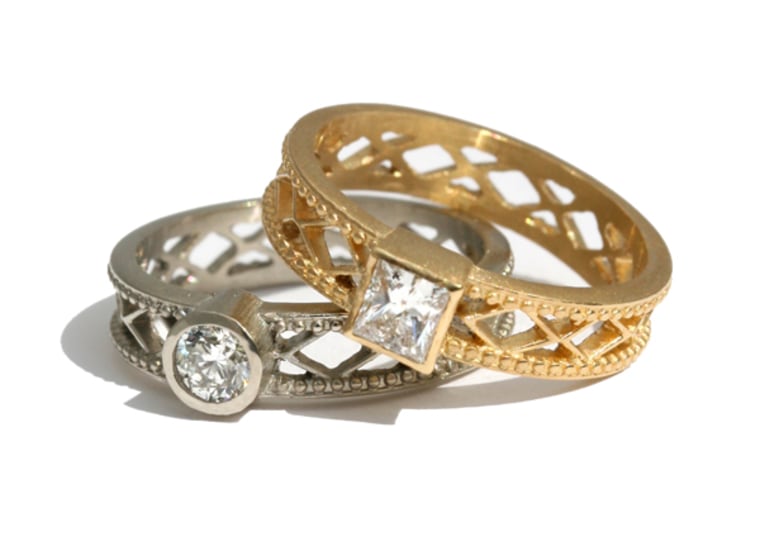 Trend #3: Trellis bands
From braids to basket weaves, intricate trellis bands are becoming a popular way to give your ring an elegant level of texture. Whether you choose a diamond-encrusted, chain-link style or let the elaborate metal detailing stand on its own, we love how the look is both classic and complex.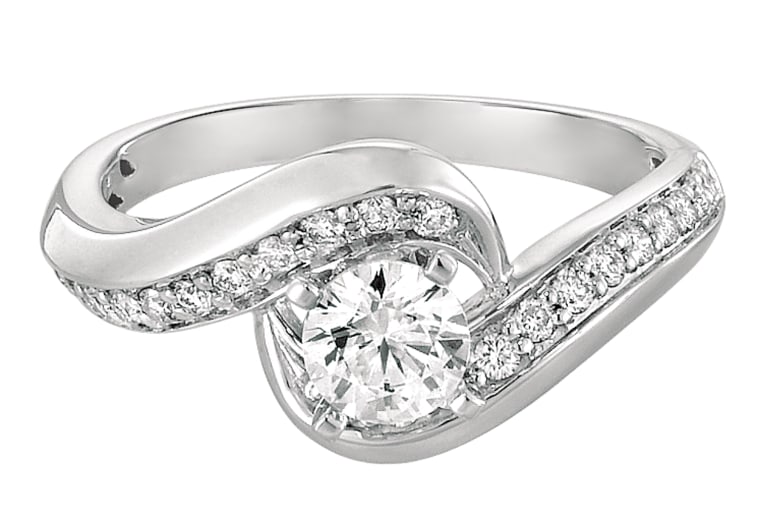 Trend #4: Swirled bands
Ropy, swirled bands are an understated but stylish way to give your ring a custom look. Try a single band or two multicolored strands swirled together, but don't forget the wedding band — if you want to go for the stacked look, consider buying the rings as a set to ensure a perfect fit.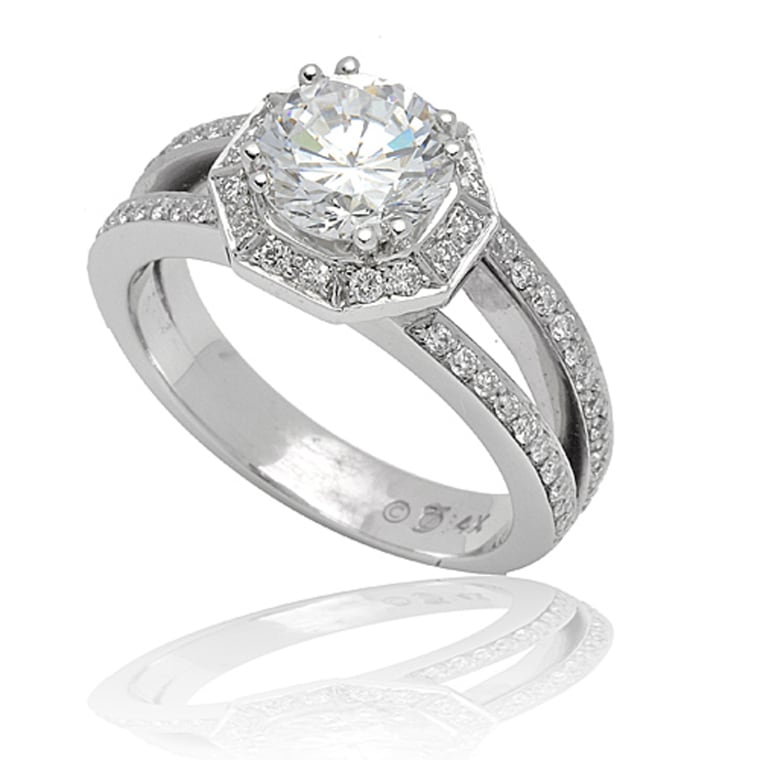 Trend #5: Split shanks
An increasingly popular alternative to an eternity band, split-shank rings feature a solitaire diamond framed by two track-like bands. The look complements both square and round gems and can be embellished even further with a halo setting and pave stones (tiny, fully cut stones placed close together on a setting) along each band.
Ring by Timeless Designs
More from The Knot

10 hairstyles you should steal
The hottest new wedding colors
Most outrageous wedding photos
50 amazing wedding cakes