When Amber Davis learned that the rare form of cervical cancer she was diagnosed with was terminal, she knew she wanted to do something special for her 4-year-old daughter Nora.
Davis reached out to close friend and photographer Heidi Spillane to help take photos of Nora wearing her wedding dress in the same location where she had married her husband, Derek.
"Amber saw a photo of a little girl in her mother's wedding dress, sent it to me and said, 'We have to do this for Nora,'" Spillane told TODAY. "It's something she really wanted to do for her daughter to always feel connected to her."
Davis never lived to see this wish come true, but a few weeks ago, it did. Nora put on her mother's lace wedding gown, had her hair styled just like her mom's to pose for a series of photos while her dad, grandmother and aunt looked on.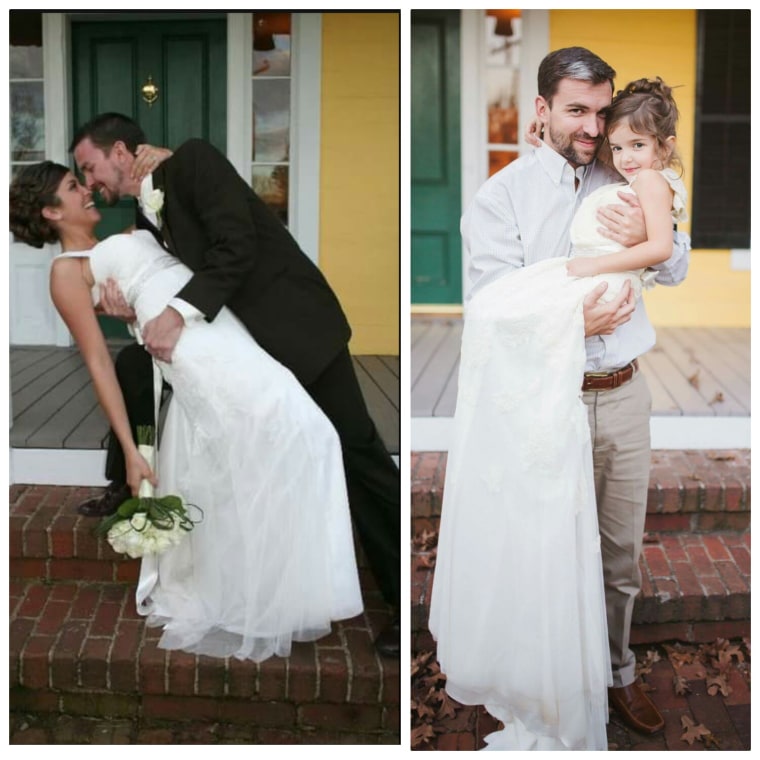 "She looked so innocent and wise at the same time," Davis' husband Derek wrote in an email to TODAY. "Nora has had to endure many things someone her age should not have to. Through it all she has shown her mother's warrior spirit."
Davis' older sister, Adrianne Blackwelder, said the day was "natural and fun" and exactly how the mother of three would have wanted it to be.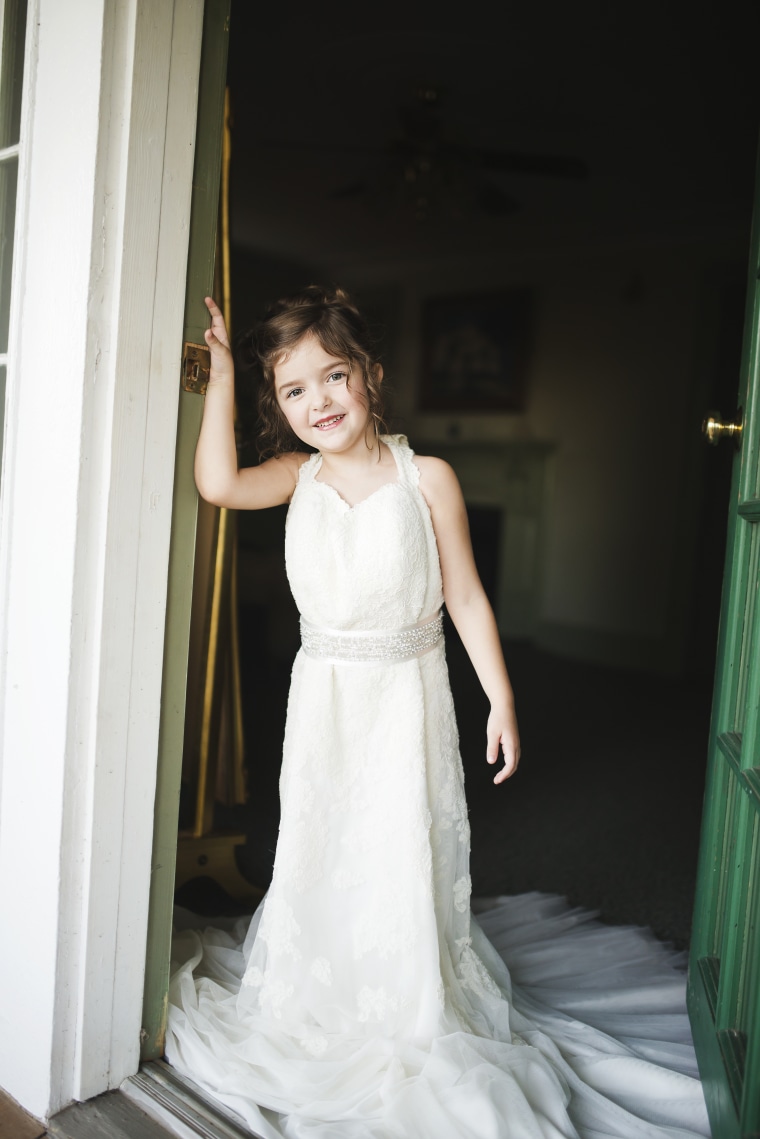 "She was an outstanding wife and mother. That title meant more than anything to her," says Blackwelder, who left her job as a teacher to help take care of Nora and her brothers, Reid and Noah. "She just wanted me to make sure her kids always knew how much she loved them."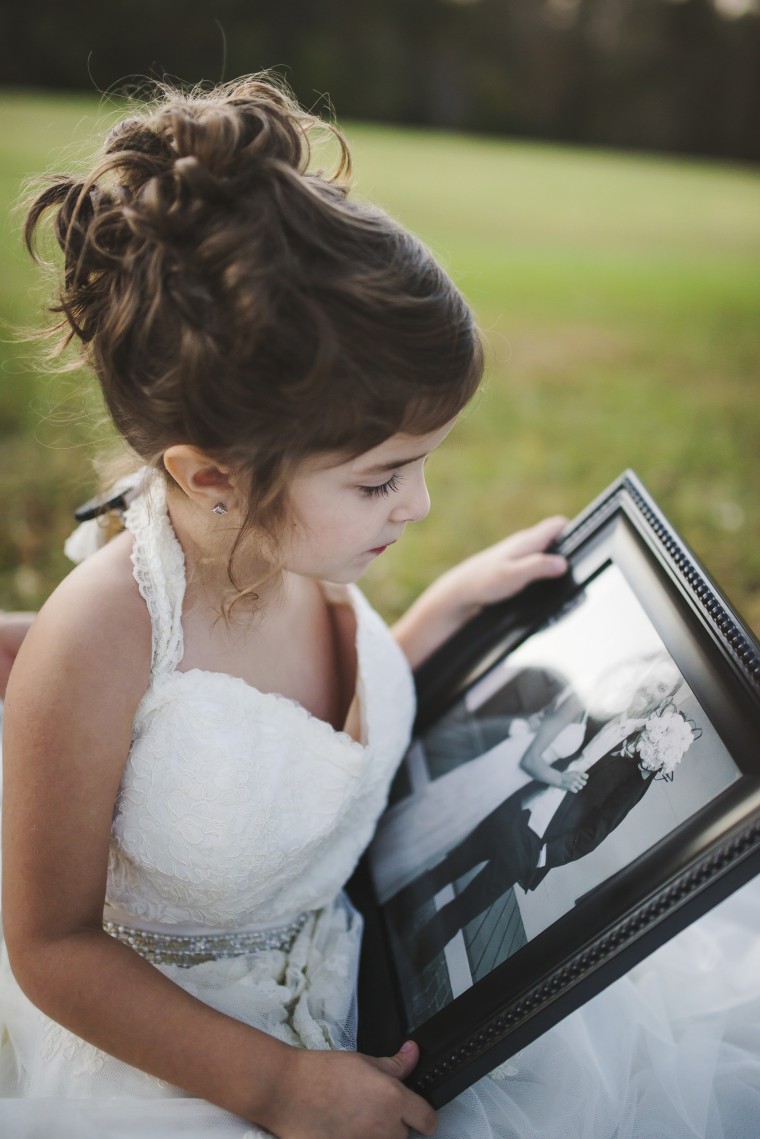 Davis was diagnosed with neuroendocrine carcinoma cervical cancer in February 2014 and battled through radiation, chemotherapy and ultimately brain surgery. On July 28, 2015, the mother of three passed away at the age of 27.
"In true Amber form, even when she was going through treatment, she was always more worried about the kids than herself," said Blackwelder, who added that Nora, who will turn five this month, talks about her mother every day.
"Her kids are doing well. They're adjusting OK and it's because Amber promised them everything would be OK."