You know how it goes: You find a cute pair of shoes that feel comfortable enough in the store, but after a full day of wearing them, your feet are throbbing and the backs of your heels are chafed and raw.
Instead of using Band-Aids and inserts to make a bad pair of shoes nearly wearable, it's worth finding shoes that are well-constructed and comfortable from the start. And you don't have to compromise style — plenty of on-trend boots, flats and heels offer support and comfort if you know where to look.
Here are some tips from shoe experts for finding comfortable yet stylish shoes, along with some of our own favorite cute-but-comfy shoes for fall!
1. Look for certain features
Dr. Hillary Brenner, a podiatrist based in New York City, has a few suggestions for testing the quality of a shoe at the store.
"I look at the toe box and I make sure that the toe box bends slightly upward," she told TODAY Style. "Step two, I make sure … you can't bend (the shoe) in half like a burrito."
The best shoes, she says, have thick, supportive arches that wouldn't bend easily. And the wider the heel, the better.
Naturalizer Dallas Chelsea boot, $140, Nordstrom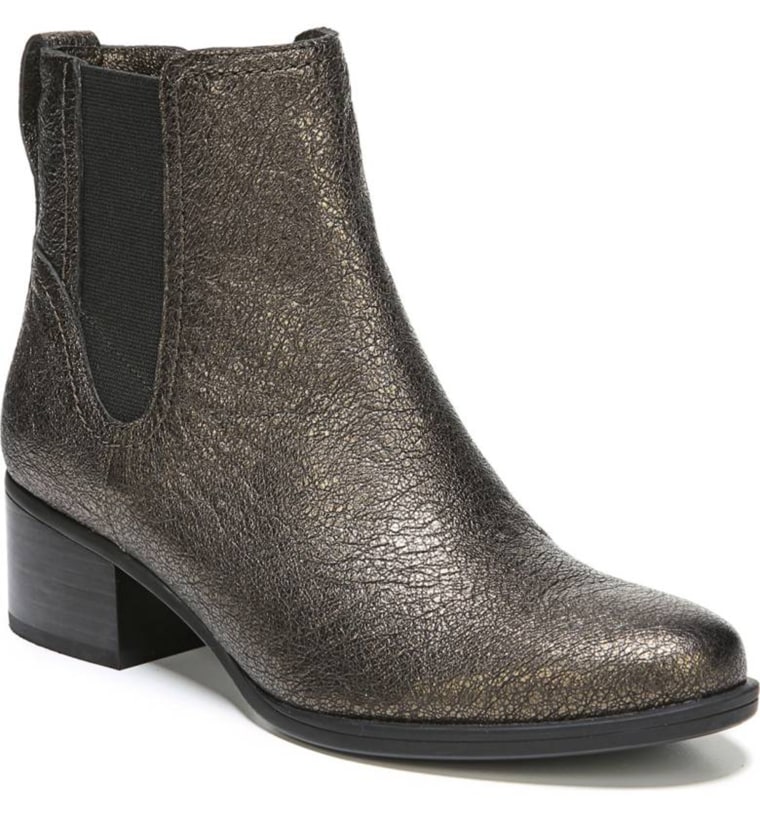 These versatile ankle boots have a sturdy, low heel and a contoured foam footbed for extra support. And notice that toe box pointing upward!
Aerosoles Effortless boot, $22-$90, Amazon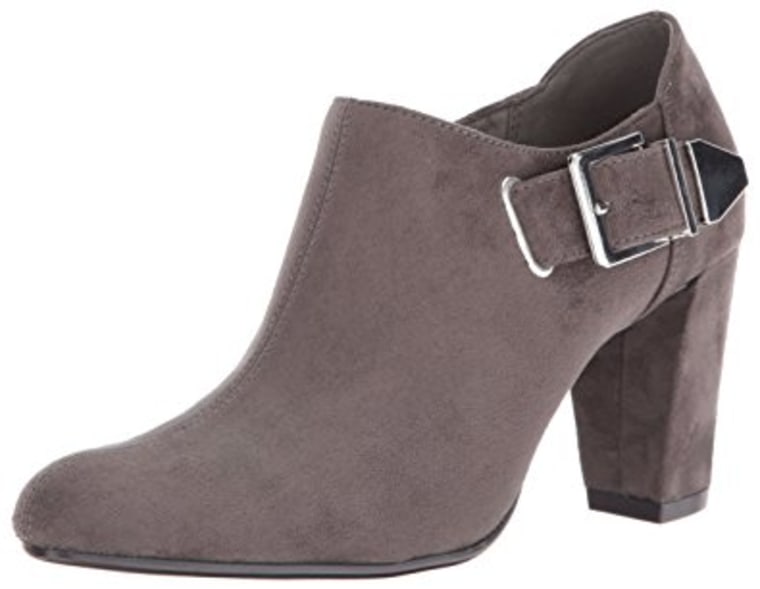 These cute boots have double-padded memory foam insoles, and a thick heel that's sturdy without looking clunky. Many reviewers on Amazon said these shoes are super comfortable and stood up to many hours of wear.
2. Know your true size
It may sound obvious, but it's worth double-checking your actual shoe size. Feet can change over time, even over the course of one day. Brenner recommends getting your feet measured near the end of the day, when your feet tend to be slightly larger due to swelling.
It's important to know your foot width, too, not just length, points out Dr. Taryn Rose, an orthopedic surgeon turned shoe designer who specializes in chic yet comfortable footwear. She has a tip for women with wider feet.
"Draw an outline of your feet on a piece of white paper. Then place the shoe you like on top of the outline," she told TODAY Style in an email. "If the shoe is more than a half inch narrower than your foot, it will be too narrow."
Rose also recommends finding shoes with a high-quality, cushioned insole. Look for material "with memory, so that it rebounds and doesn't flatten."
Clarks Claeson Pearl Oxford, $62-$110, Amazon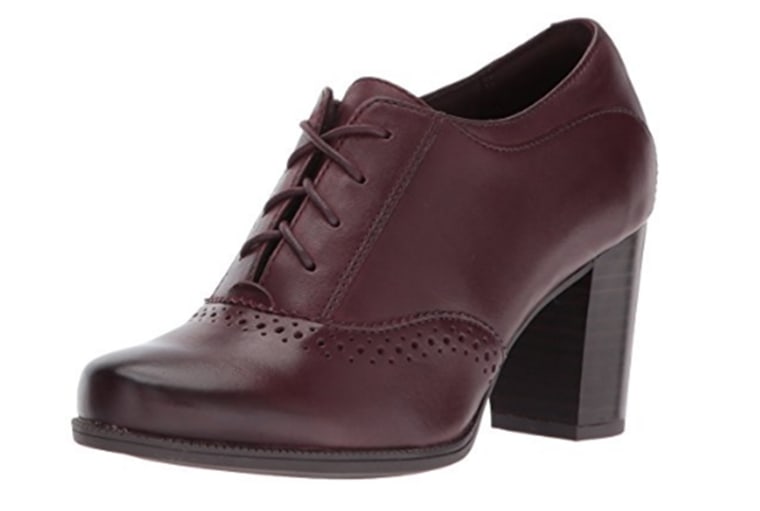 These chunky Oxfords have a retro, '70s vibe and feature a super-sturdy heel with a foam Ortholite footbed that offers extra cushioning.
3. Keep it soft
Look for soft, flexible uppers that move with your feet rather than fight against them, Rose recommends. Her go-to material?
"Leather, leather, leather," she said. "Look for very soft leather that gives. Leather lining is just as important to absorb moisture and for breathability."
If leather or suede aren't an option, certain faux leathers can work well, too, as long as they're soft and flexible, says Brenner. Just avoid hard leathers that cut into the boniest parts of your feet.
Earthies Hanover Flat, $50-$150, Amazon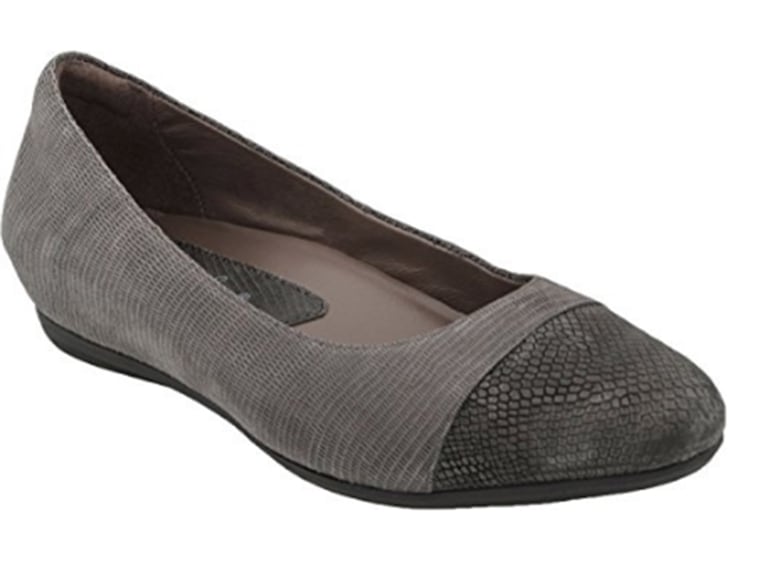 Many reviewers on Amazon have praised these two-tone flats (which come in four other color options) for their comfort and versatility. A low heel and sturdy rubber sole offer extra support and traction, and the soft leather upper minimizes chafing.
Børn Hillman boot, $118, Amazon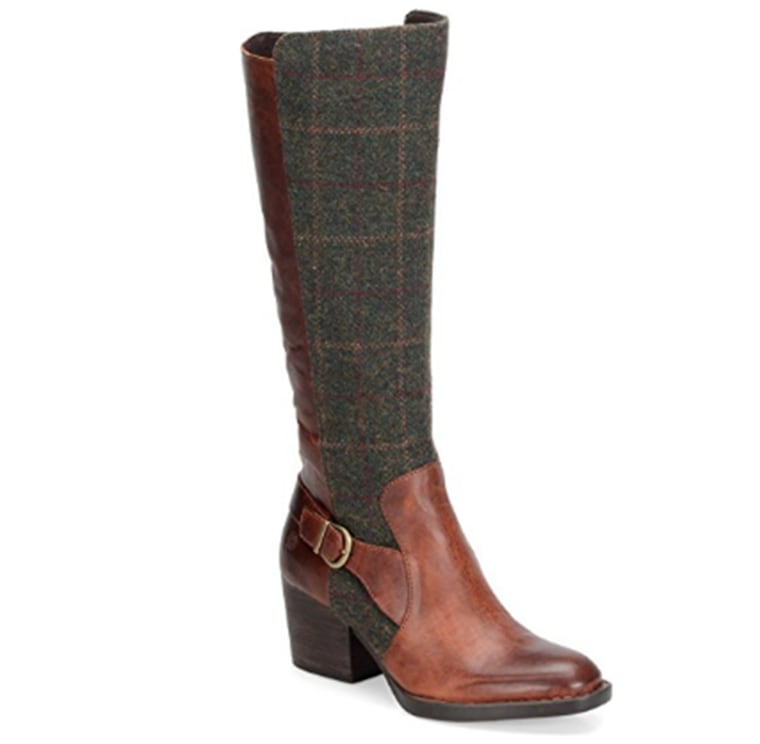 These cute, perfect-for-fall boots feature a low, sturdy heel and leather lining.
4. Don't go too high — or low
Heel height is also key, Brenner says, and flats without heel can be just as hard on your feet as sky-high stilettos.
"You want to go two, two and a half inches maximum," she told TODAY Style. "But too low is not good either, because you're pounding the pavement without any shock absorption in the heel."
Rockport Adelyn ballet flat, $55-$110, Amazon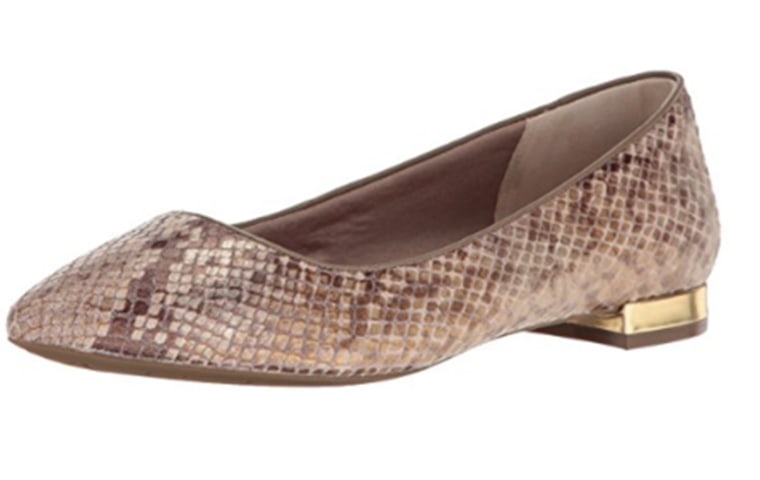 These flats have a low heel and a foam footbed for extra support and shock absorption.
Of course, there are times when you just want to wear a high-heeled boot or stiletto, and that's OK, Brenner says. Just wear them in moderation, and don't wear the same pair of shoes every day.
"I always say wearing shoes is like dieting," she said. "When we diet, we count calories; when we wear shoes, we count the hours in which we wear them … So stilettos can be worn one to two hours, but I wouldn't go longer than that. And when you're sitting, the clock stops."
Corso Como 'Del' Pump, $99, Nordstrom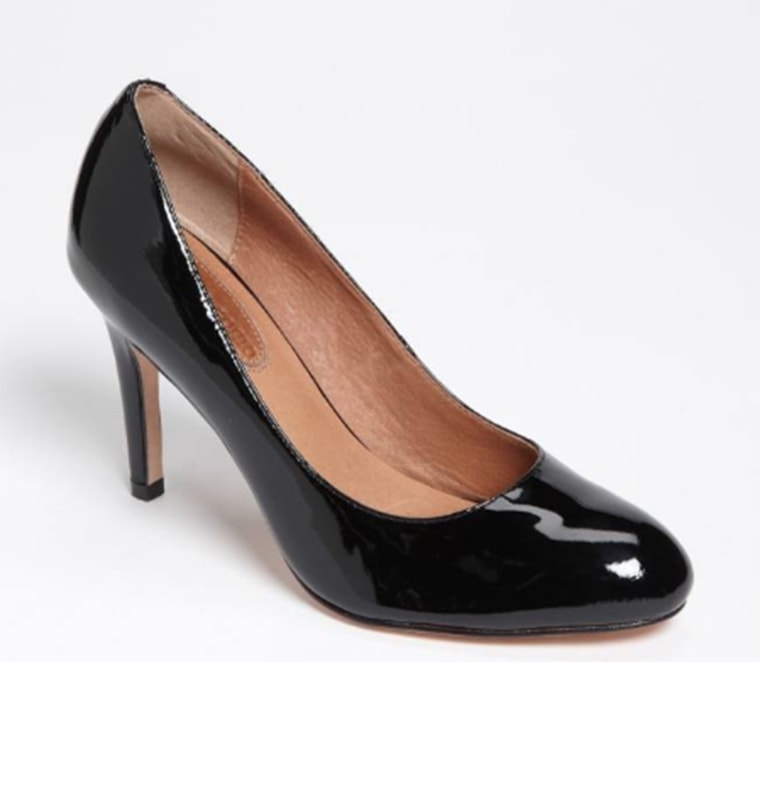 This classic, patent leather pump features a spacious, rounded toe and a cushioned footbed.
dexflex Comfort Karlie Wedge, $35, Amazon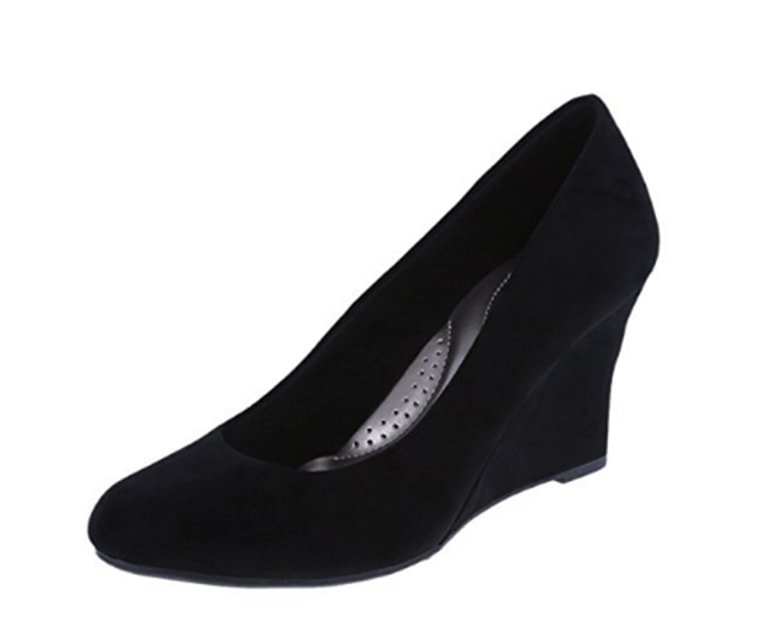 A cushioned memory foam insole make these office-ready wedges extra comfortable.
So keep these points in mind — your tootsies will thank you!