First impressions do count — especially when it comes to hairstylists using visual cues to determine your cut and color.
It's all in the name of good hair days. We sat down with the pros at The Rittenhouse Spa & Club: Hair by Paul Labrecque in Philadelphia to learn what sleuthing is happening as soon as you saddle down in the salon chair.
1. They look at your brows ... and your makeup.
Are your eyebrows meticulously groomed? Do you wear bold, fuchsia lipstick or do you prefer a simple lip balm? If you don't look particularly high maintenance, your hair pro may steer you towards an easier-to-maintain style (i.e. avoiding an angled bob or chunky highlights that grow out quickly and can look sloppy in just 3-4 weeks).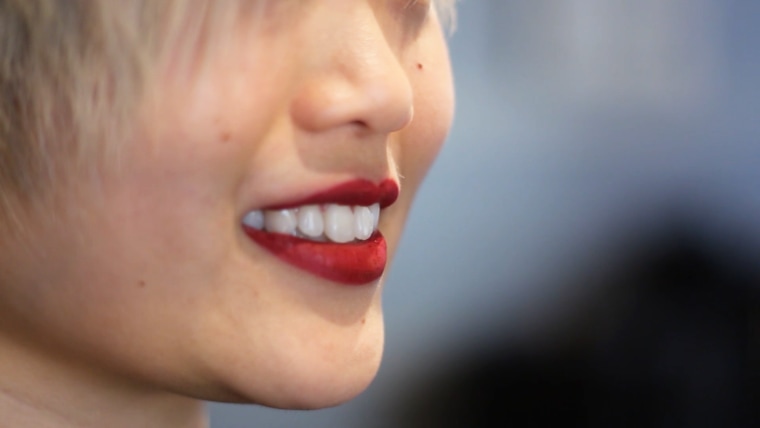 Makeup and brows can also tell a stylist how current and trendy you are, or what decade inspires you. These subtle features and characteristics help influence the overall style.
"Thick and full eyebrows are trendy, but they also have a very '80s flair," said senior stylist Roxy Brennan. "This could signify that the client could perhaps prefer fuller, more voluminous hair."
2. They look at your eye color and your skin tone.
Colorists may check out your eye color and determine whether your skin is cool, neutral or warm to mix up the right hue for you. If your face has pink undertones, for instance, your stylist may opt against a red base.
"It's imperative that we take eye color and skin tone into account during our color consultation," explained celebrity hairstylist Paul Labrecque. "If someone is sitting in my chair with blue-gray eyes and light skin, this person would likely look better in a Nordic ashy blonde rather than a gold blonde."
In other words, the subtleties of tone can really make or break a new look!
3. They look at your shoes ... and your handbag!
Stylists definitely scope out your accessories, especially if your smock is already draped over you. Catty? There's a reason they're judging!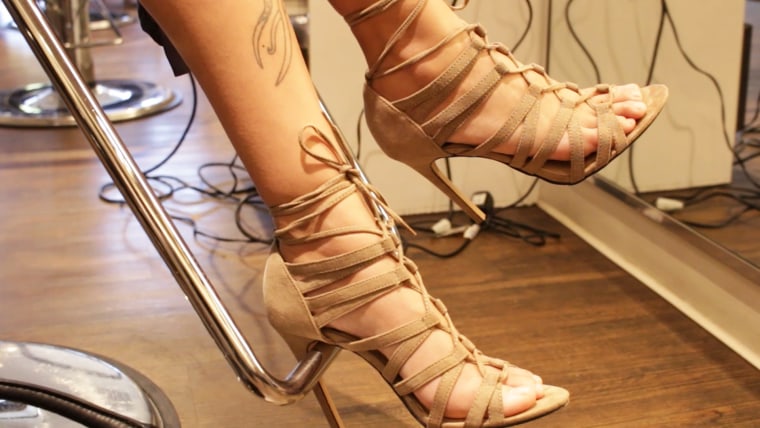 "I think we check out what a client wears for the same reason we look at their makeup and brows, it helps us decide if this is a client who is really eager for the latest and greatest," says Ettore Mastroddi, Senior Stylist at The Rittenhouse Spa & Club: Hair by Paul Labrecque.
A sleek monochromatic clutch or edgy embroidered heels may read trendy whereas ankle-wrap sandals and straw bucket bag may nod to boho chic. Either way, knowing whether you gravitate toward classic, sexy or artsy pieces will guide your stylist to choose the hairstyle that will complement your personal style and personality.
4. They test the health of your hair.
A stylist's course of action can really depend on the health of your hair! You may want to bleach your strands, but it might not be the best idea. This is where the "strand test" comes in.
That trip to the sink for a shampoo seems innocent enough but there's a chance your stylist is testing your hair's elasticity as they lather up, or as soon as you park yourself on their fluffy rotating chair.
Damaged hair absorbs color differently and stylists need to make crucial decisions as they mix dyes to order. Planning on going the box dye route at home? The best part is that this test is really simple and you can do it at home, too.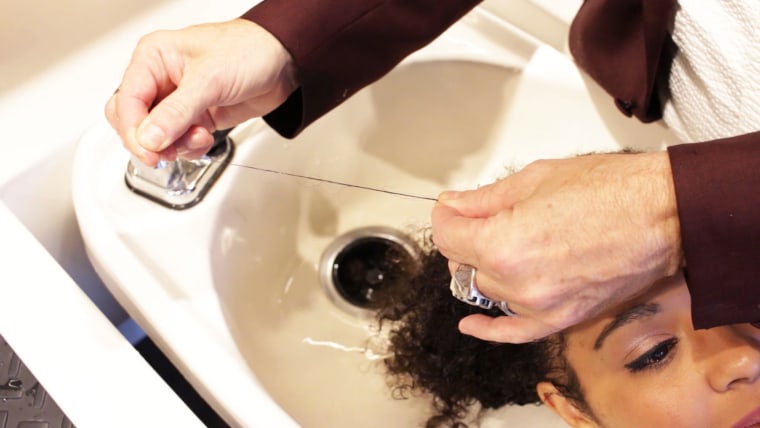 While hair is still wet, take 10-20 strands into your fingers and begin to pull slowly in opposite directions. If your hair doubles in length, it shows healthy elasticity, but if it begins to triple in length and snaps, it's not safe to saddle up for a chemical service. You'll want to speak to your stylist about how best to hydrate hair in the meantime, whether through rest, a conditioning service or other at-home treatments.
The key to creating a beautiful, flattering style is to be honest about how much time you're willing to spend re-creating the look at home, and how much you're willing to spend on upkeep. Your stylist should work with you to ensure it's not demanding in either of these areas before they start snipping. Medications should also be noted as it can cause hair to fall out or thin, and if this is happening, getting extensions, for example, could be a problem. Same goes for having just given birth, since excessive hair shedding can occur and impact your cut and color.
If there's one key takeaway, particularly when seeing a new stylist: always dress in a way that reflects your everyday style before heading out. Showing up in sweats and a wet pony won't give stylists the best impression of your personality and it could negatively impact your cut and color.
And while it might feel like a stylist is in your business, don't get snippy! A little detective work can go a long way to ensure healthy, happy and good hair days ahead.